A category 4 hurricane, Irma has caused severe damage to the Caribbean and Florida region in the past few days. Yachts based in the region and moored in local marinas were also amongst the infrastructure ravaged in the area.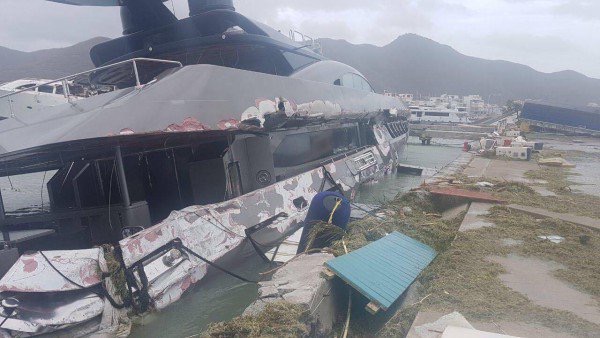 With strong winds slamming yachts onto decks, snapping mooring lines and simply damaging some areas of yachts by themselves, Irma has destroyed a number of yachts in its passing. One of the larger ones known to be affected became the 42-meter Sierra Romeo seen here above, she was built by Mondomarine in 2007.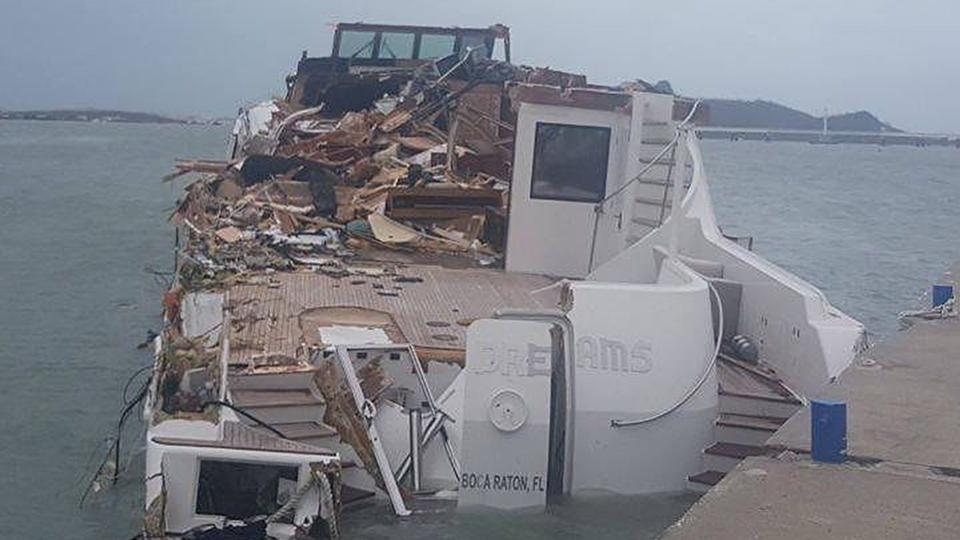 Another yacht to have been ravaged by the hurricane became the 112 Westport, Pipe Dreams, built in 1999 by the American shipyard. Despite the destruction of the yachts, crew were confirmed to be safe and sound and no injuries were reported.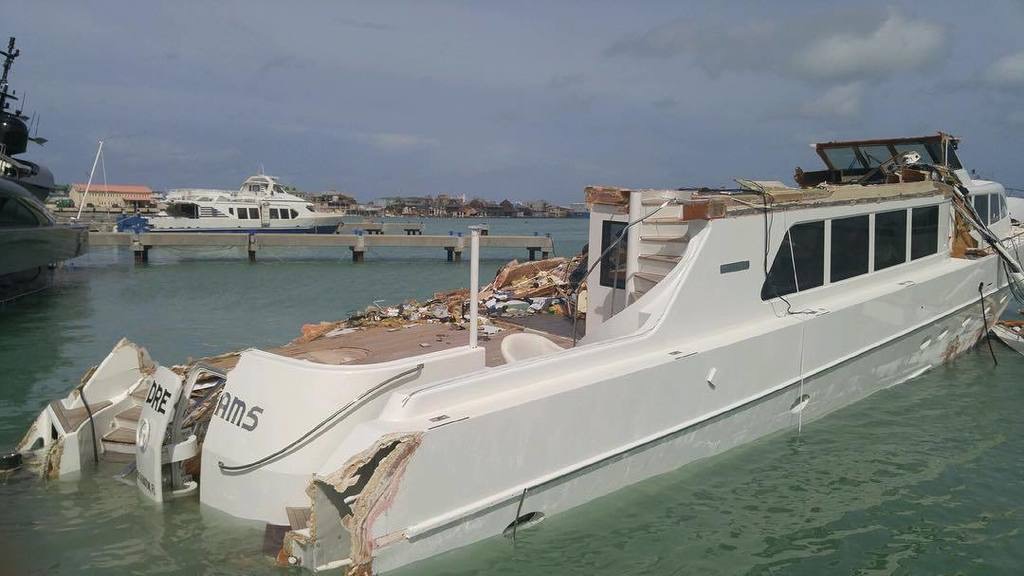 One of the strongest storms to ravage the Caribbean in recent history, the storm affected also the state of Florida with damage reported in the area following the passage of Irma.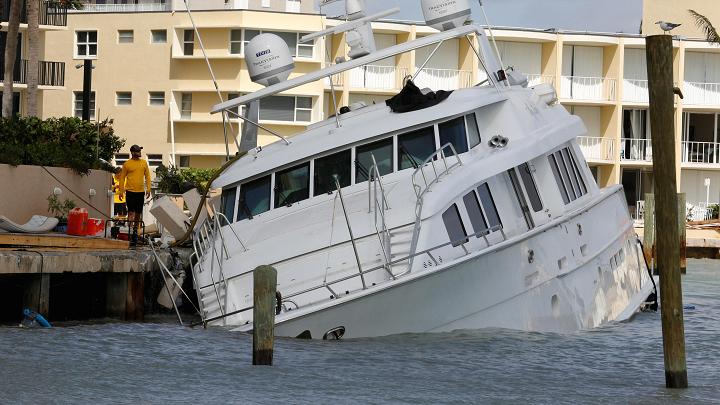 The hurricane resulted in the State of Florida issuing recommendations to evacuate to over 5 million people in affected areas and as residents started coming back, sights such as the yacht in Pompello beach above were seen.