Italian designer Pierpaolo Lazzarini unveils his latest yacht concept 39.9-metre Xenos. This bullet-shaped hyper yacht concept was inspired by Bugatti and aims to be the fastest superyacht in the world in its class.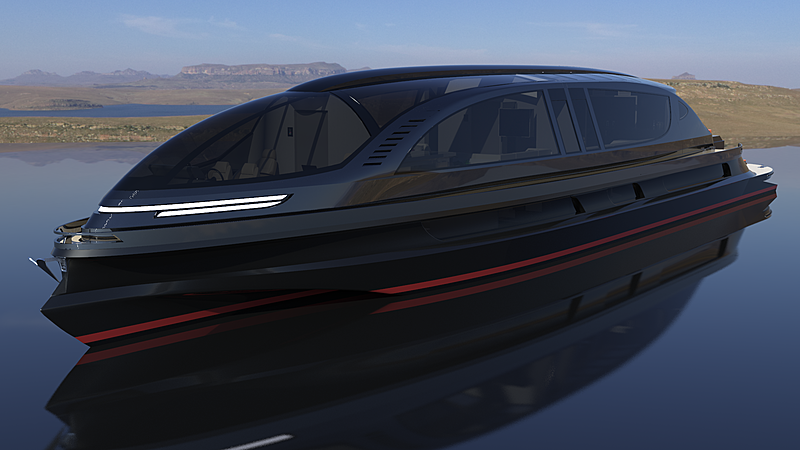 The design combines futuristic performance with luxury spaces. The energy company Architaly has integrated a solar system into the roof, which will let Xenos to be capable of up to eight hours of autonomy in electric sail mode.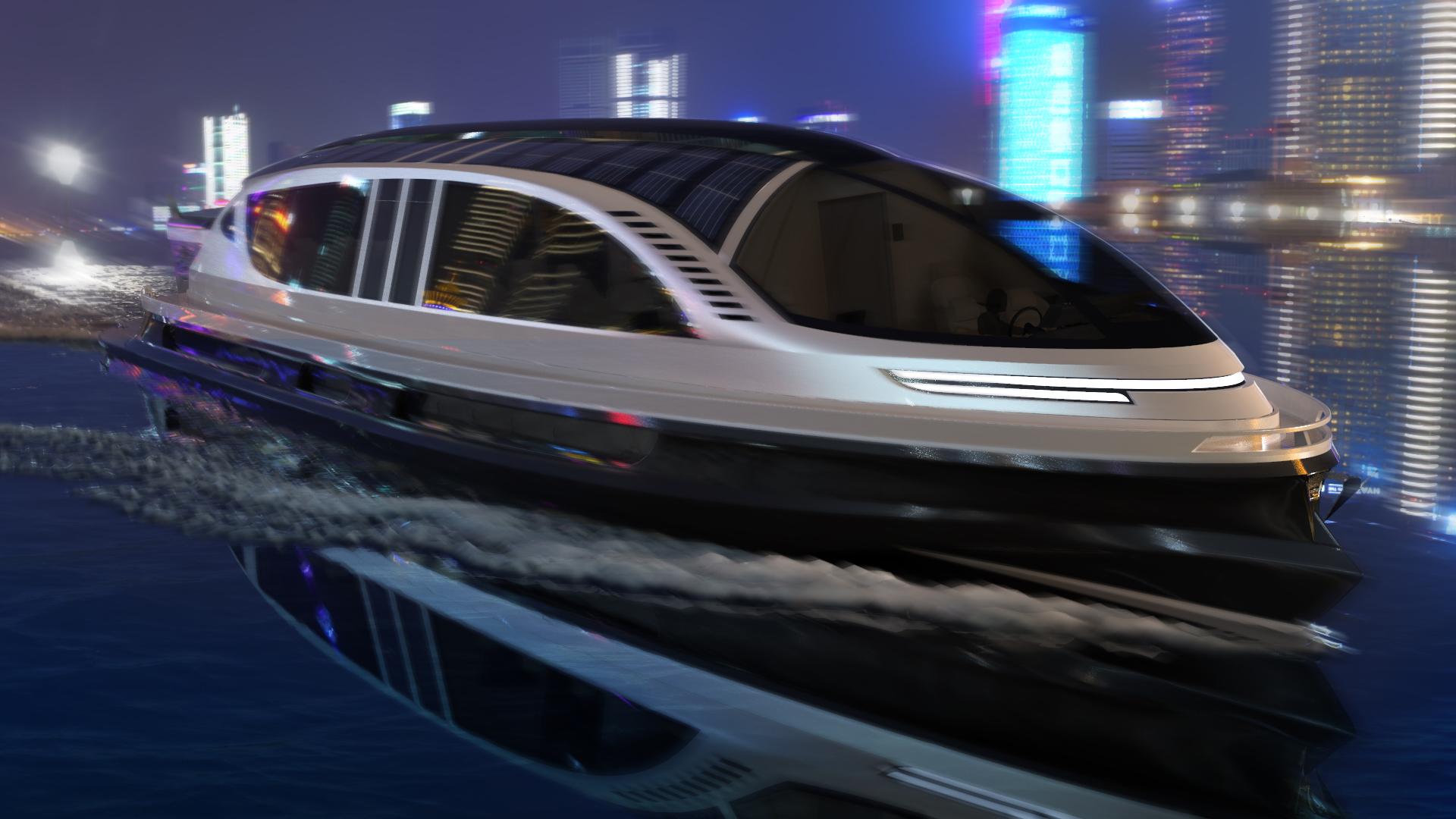 There are two available versions for this custom yacht: the Hyperyacht and the Seajet Piercer. The Seajet Piercer will be for a passenger transport version since it can carry up to 180 passengers. The Hyperyacht is designed to be a private recreational vehicle.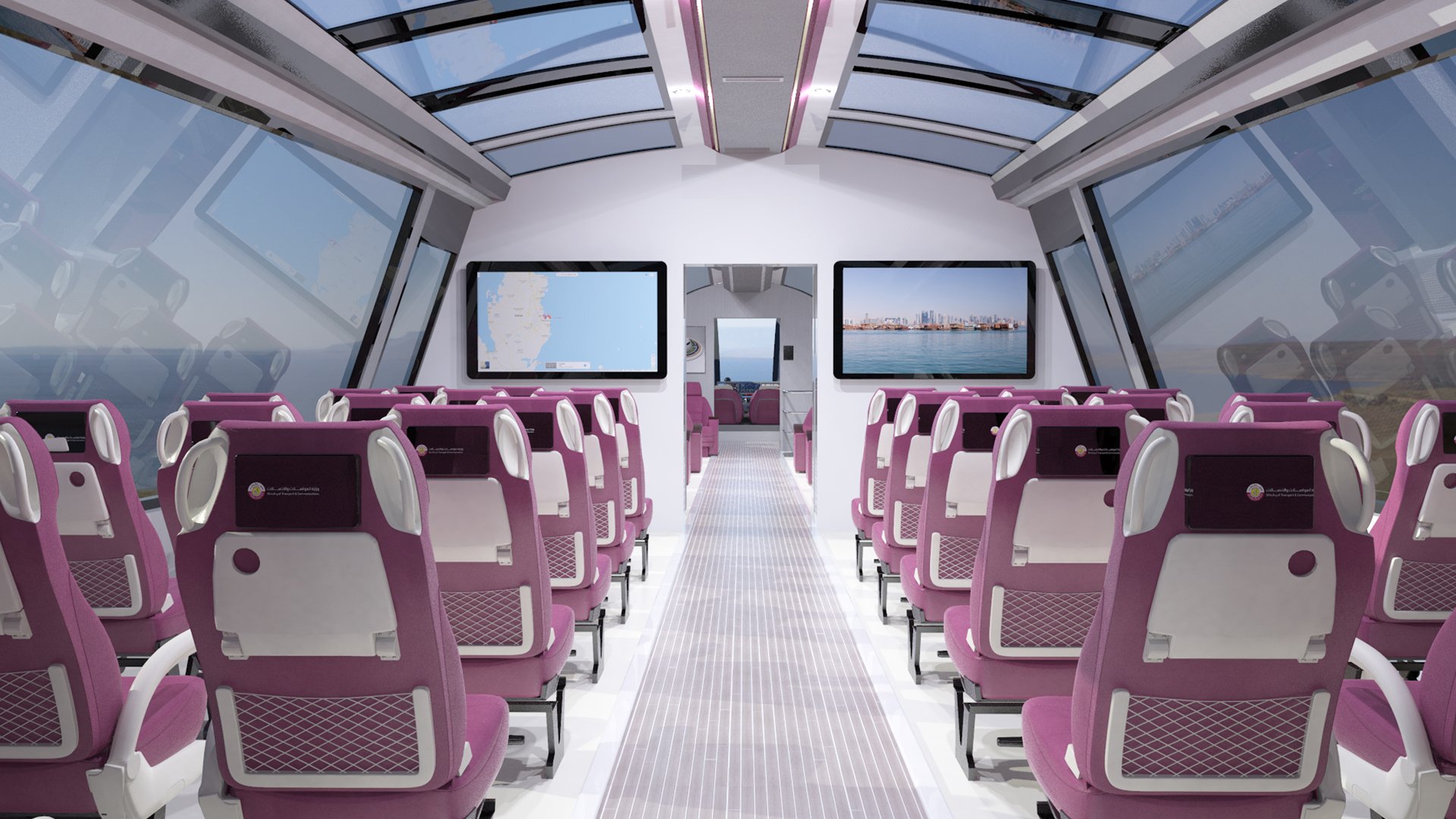 The Hyperyacht version features a deck lounge, living room, threespacious suites and a large lounge at the top. To the aft, guests can store water toys and use the adjustable bridge to allow the fabulous Bugatti to come in and out.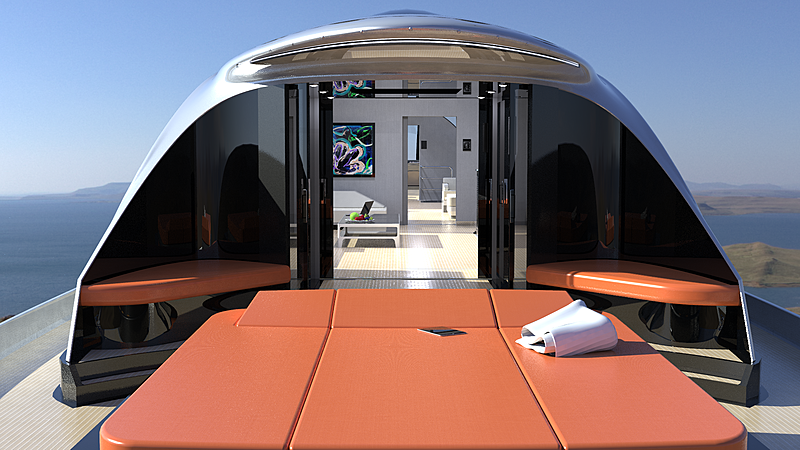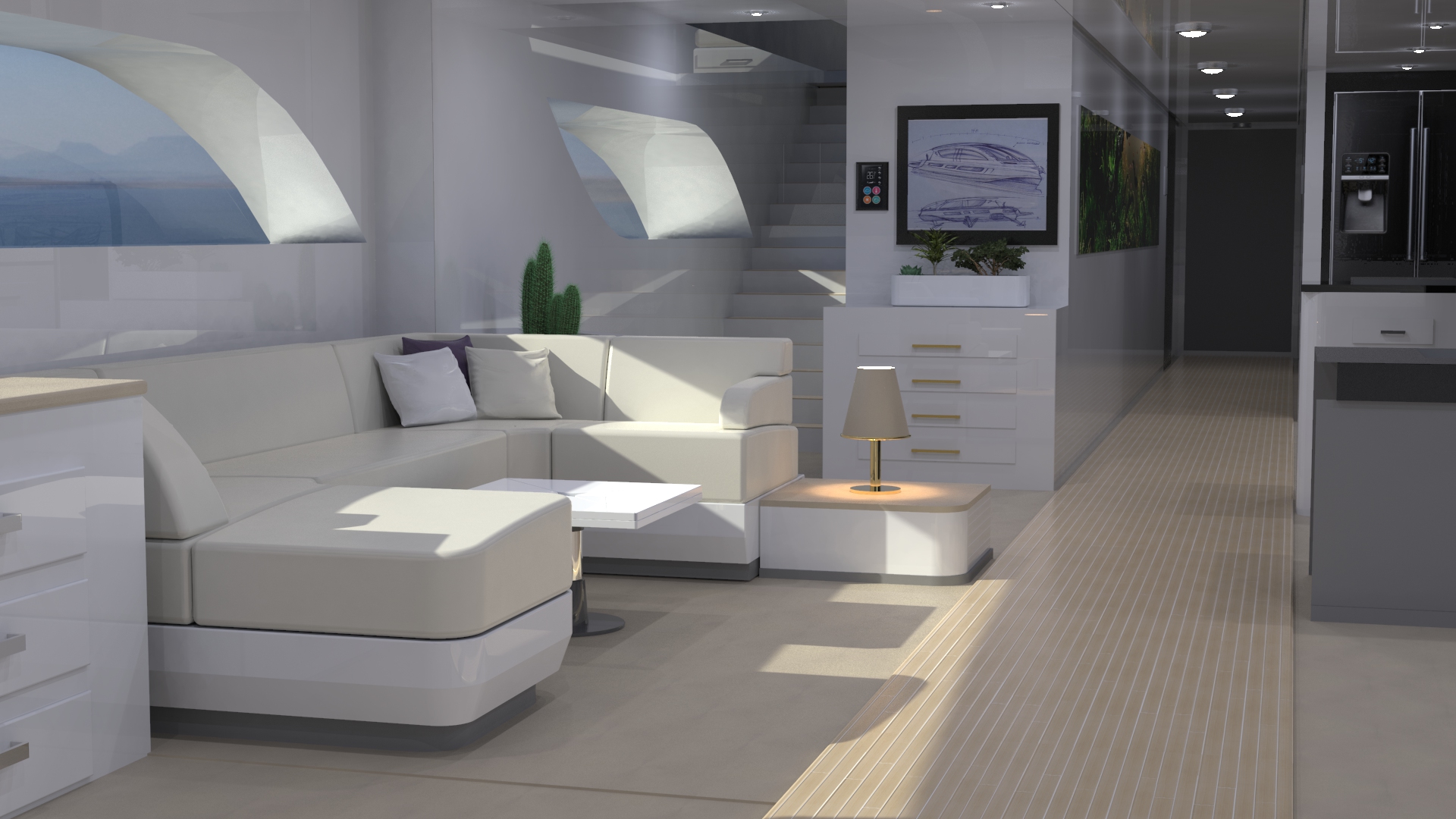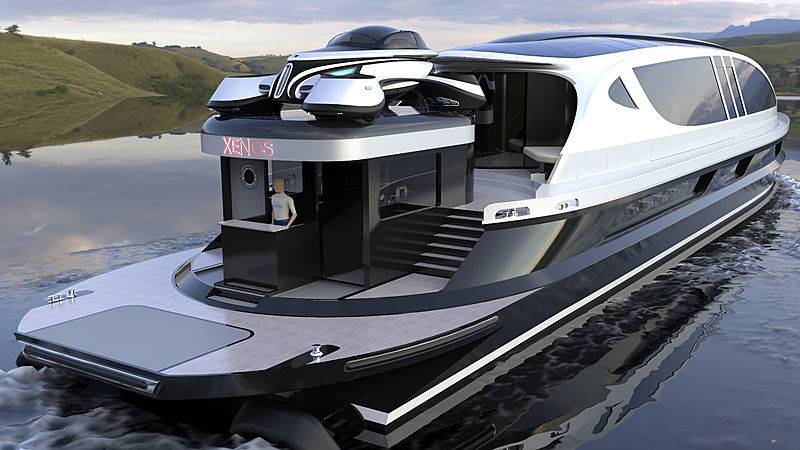 The $39,000,000 Xenos comes with a $3,000,000 luxury supercar Bugatti Chiron.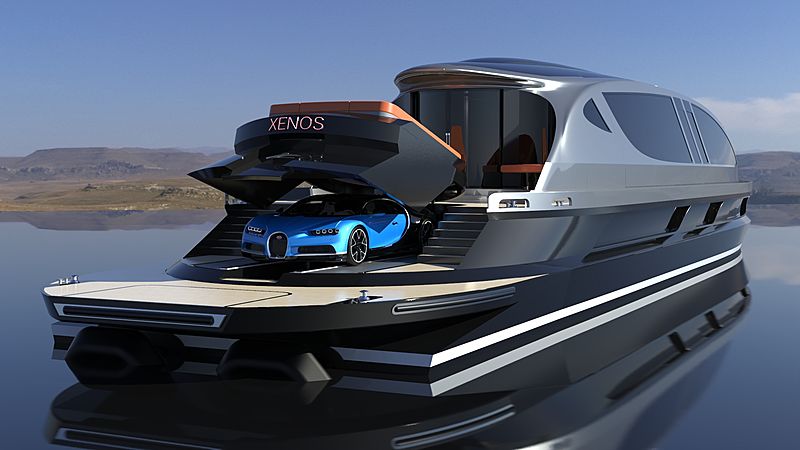 Made from aluminium and carbon, modern shape of the Xenos is designed for
comfortable high speed
rides and
equipped with twin, triple or quadruple engine set ups with horsepower range from 7,300 hp to 15,000 hp. Xenos will reach a top speed of 90 knots, setting the record of the fastest yacht in her size.