The world premiere of the newest Amels 80 took place yesterday during a spectacular live, virtual event. The first of its kind marking an unforgettable date in the history of Amels and their Limited Editions legacy.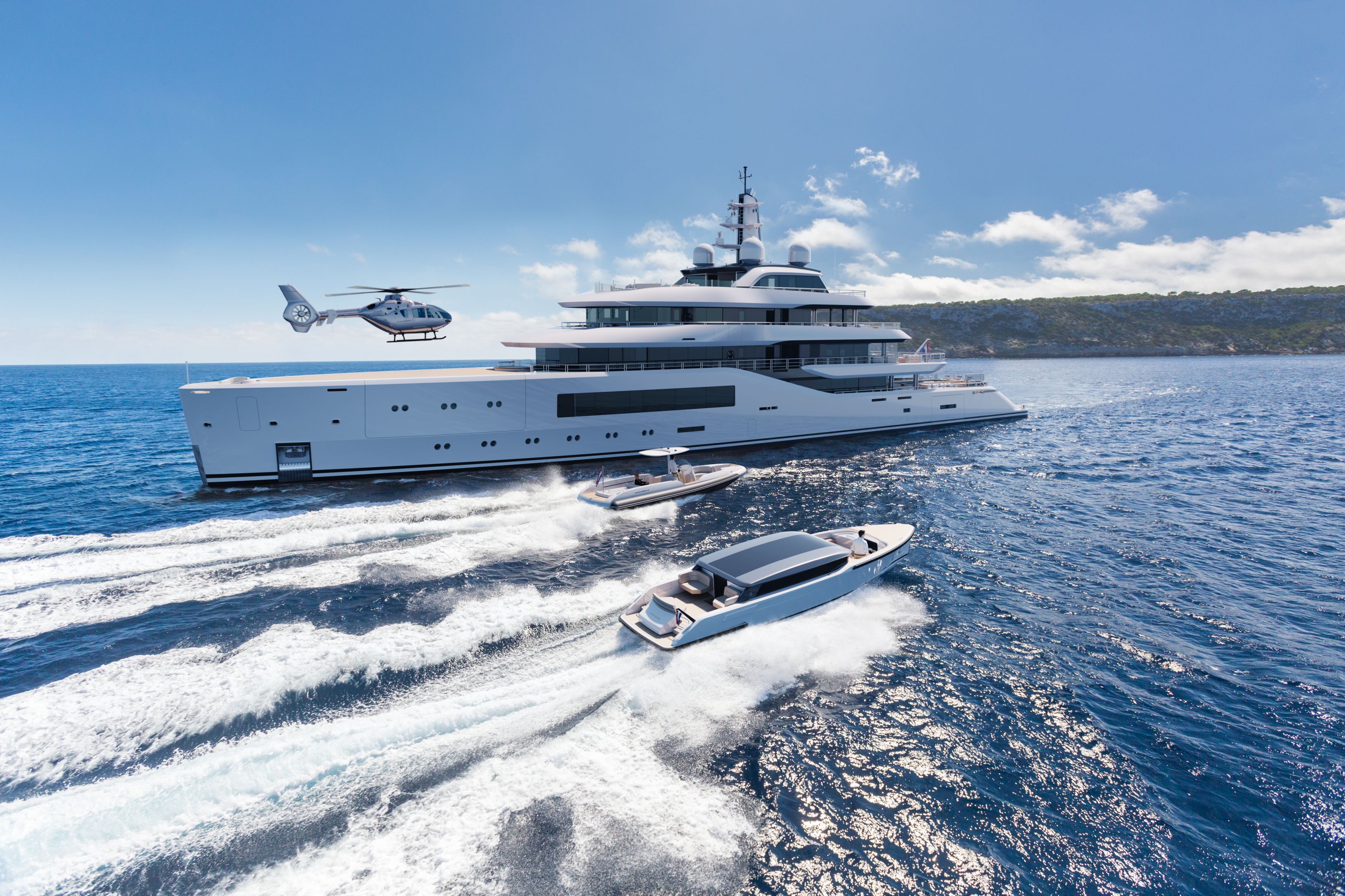 "The introduction of the Amels 80 will go down as a very special moment in the history of our Amels Limited Editions legacy. An incredibly proud milestone for all of those who have been involved in the journey of the Amels 80 so far. The event itself was remarkable and very fitting for such a special yacht which represents a shift in how we interact and grow with nature. We are very excited about the future of the Amels 80," says Rose Damen, Managing Director.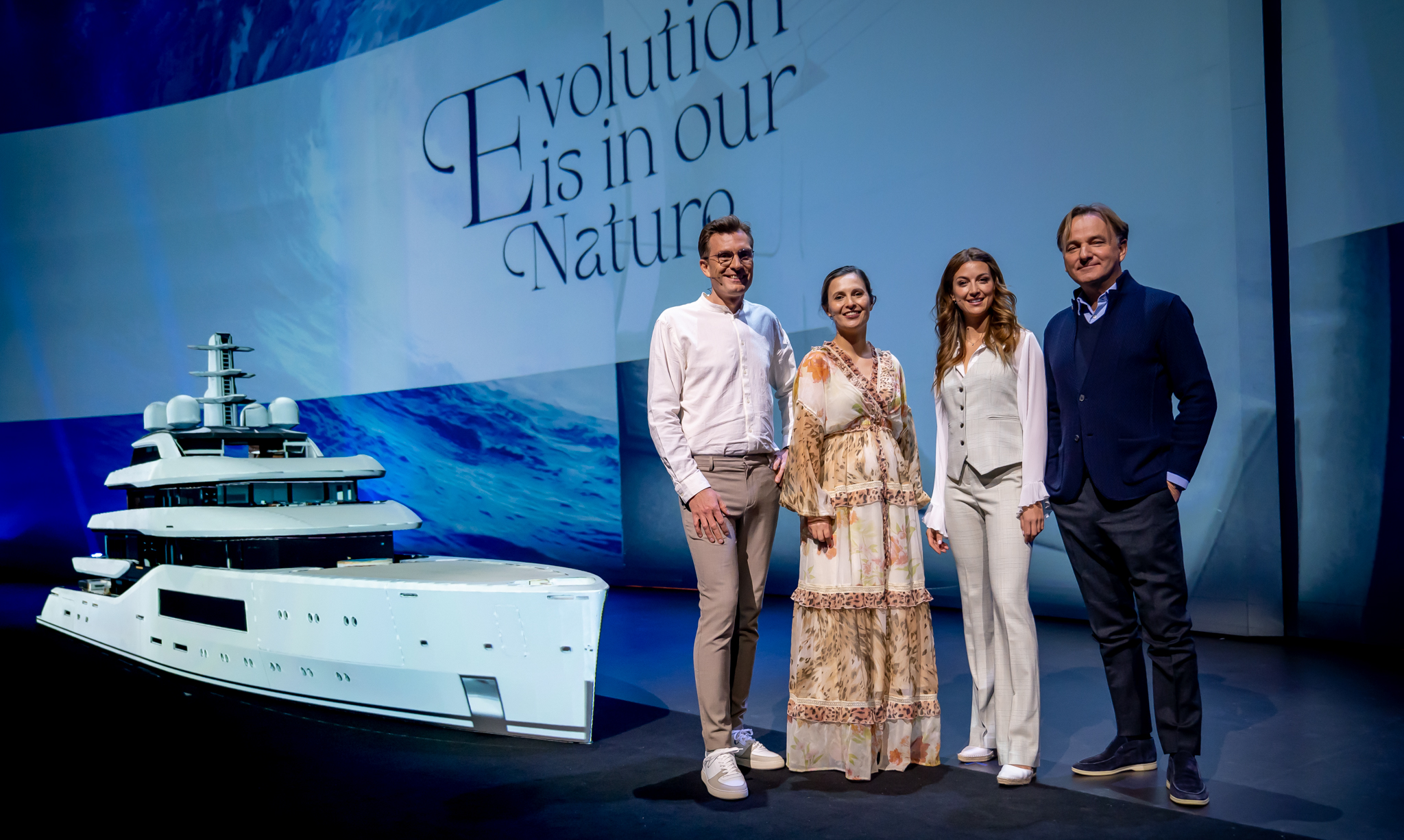 Paul Costerus, Rose Damen and Espen Oeino during event
The superyacht exterior was made by Espen Oeino. As it says at the statement the yacht 'was design inspired by nature. For nothing is created more beautiful, elegant and sophisticated as nature itself. Growing strong, smart, and resilient by adapting, and evolving'.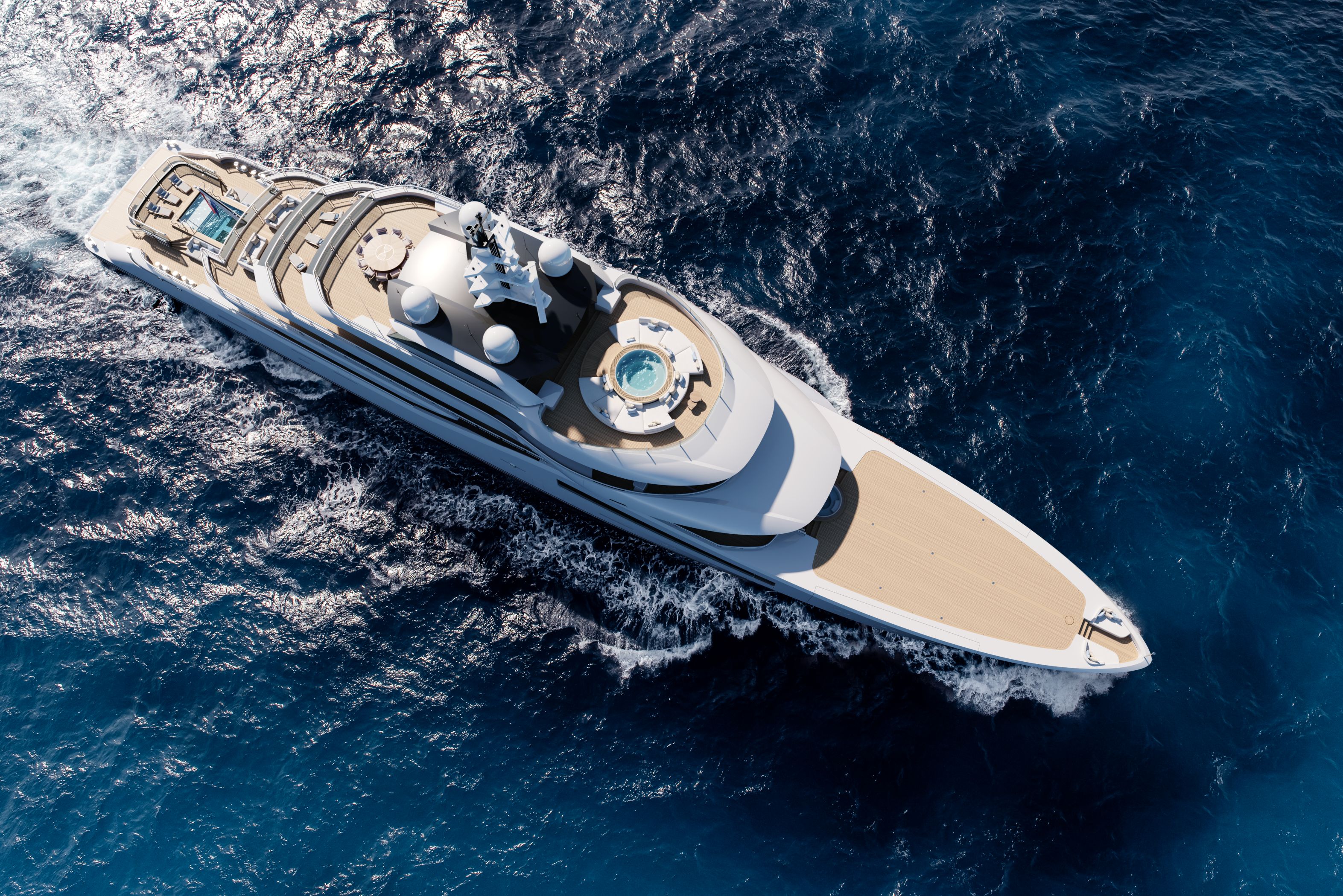 "The Amels 80 is a design that will not age. Her modern strong lines will look as good in 10 years as the day she departs the yard. She is a big ship, full of features, with an impressive interior volume at 2,175 Gross Tonnage. She is everything and more that you will expect from an 80-meter yacht. There is a sense of scale, but nothing is wasted," says Espen Oeino.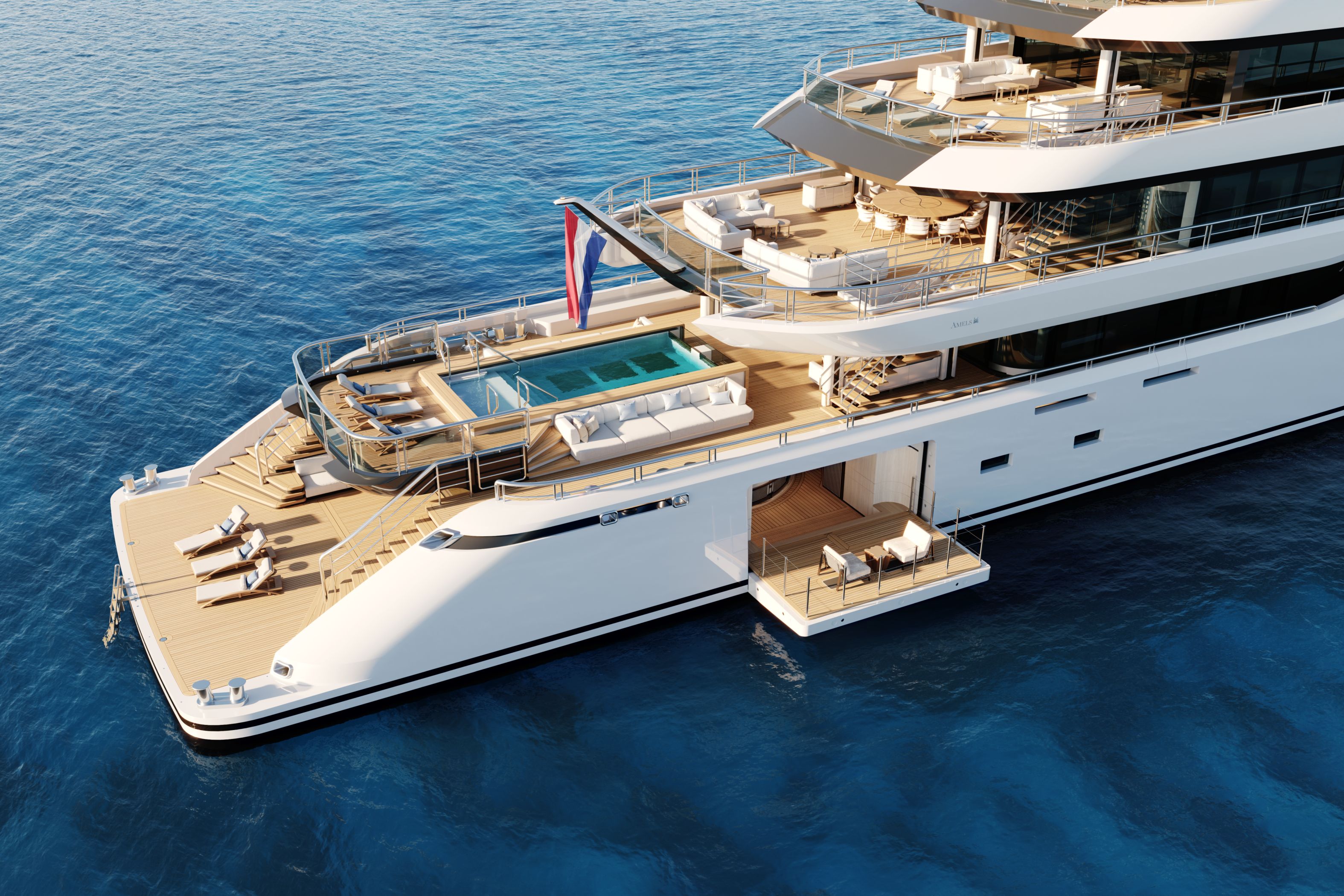 The interior is penned by Sinot Yacht Architecture & Design. Sander Sinot and his team have firmly established their reputation at the highest level of yacht design. The Amels 80 project marks the first collaboration between the studio and Amels.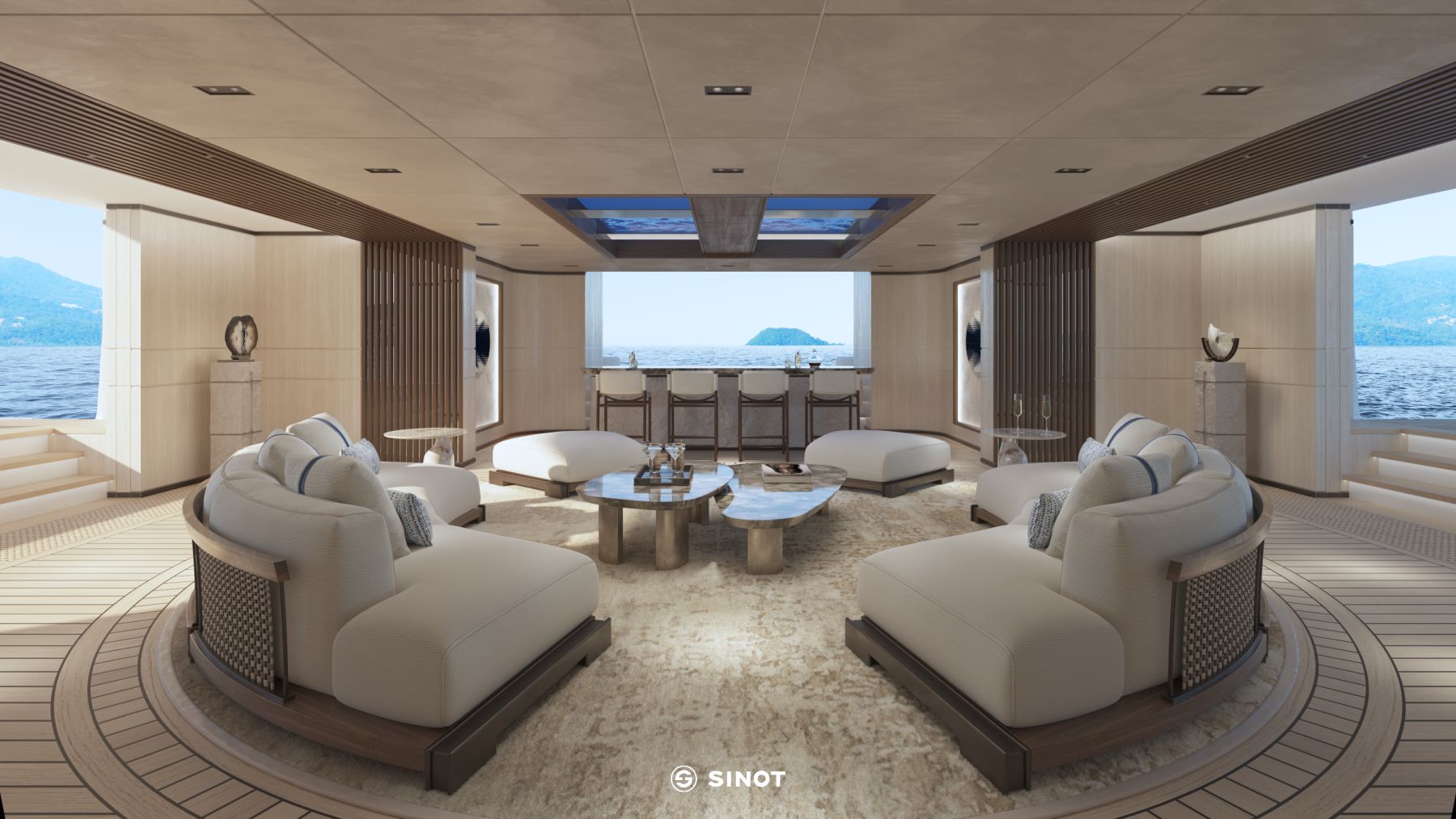 Lower deck beach club

The architectural basis for the interior has been designed to host a personalized layer of loose furniture and decorative elements. Together with Sinot, the owner can create an individual design signature, using their own individual artworks and treasured objects to form the basis of their personal home at sea.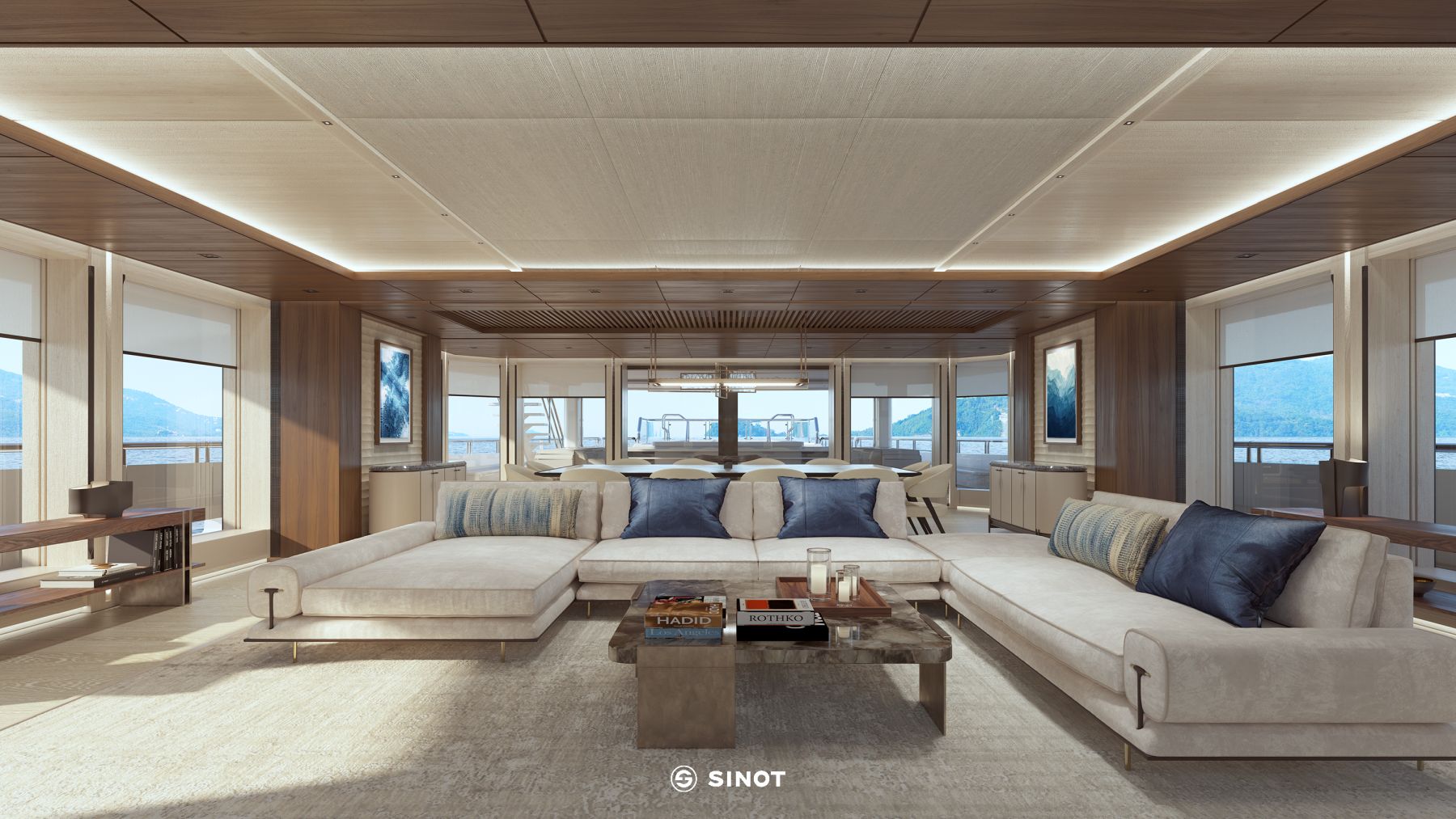 Main deck lounge

"'A ton-sur-ton neutral material palette, such as natural stained oak and walnut veneers, natural stones and leathers, has been selected to construct the interior. Materials are treated in such a way that the natural characteristics remain as pure as possible. Splashes of color and special finishings made from bronzed metals and glass are infused into the design throughout to create the characteristics necessary to make the yacht stand out from the crowd. The Architectural geometry, material selections, custom furniture design and the selection of retail furniture and decorative elements all combine into a holistic and cohesive designed environment," explains Sinot Yacht Architecture & Design.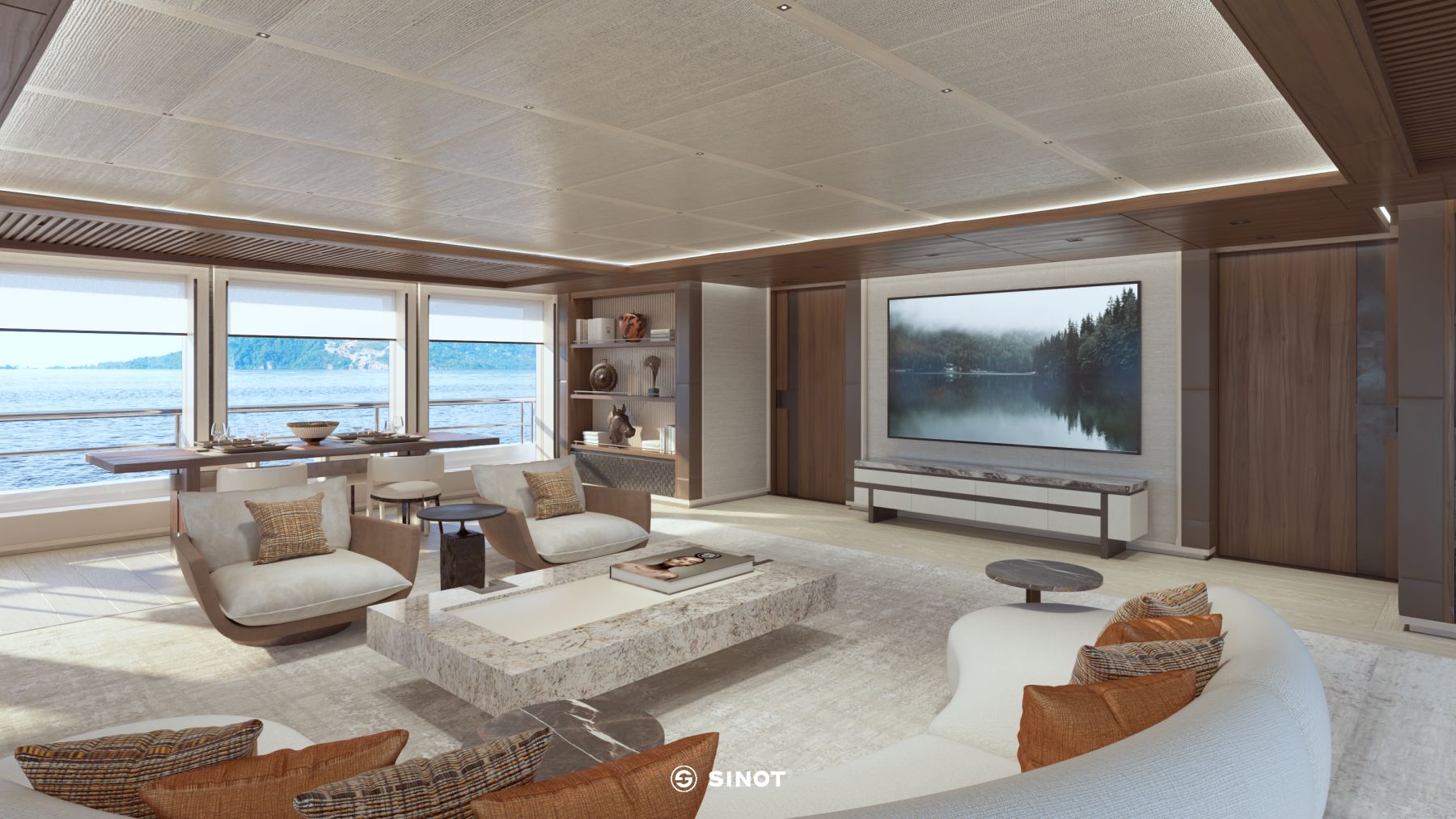 Owners lounge

The Amels 80 is modern and dynamic. Energized by the environment. The result of two years devoted to rigorous detailed design and engineering before a single sketch was even released. Damen Yachting's team of naval architects thoroughly analyzed the hull's performance with scale model tank testing and Computational Fluid Dynamics analysis. She is engineered to complement the beauty of nature.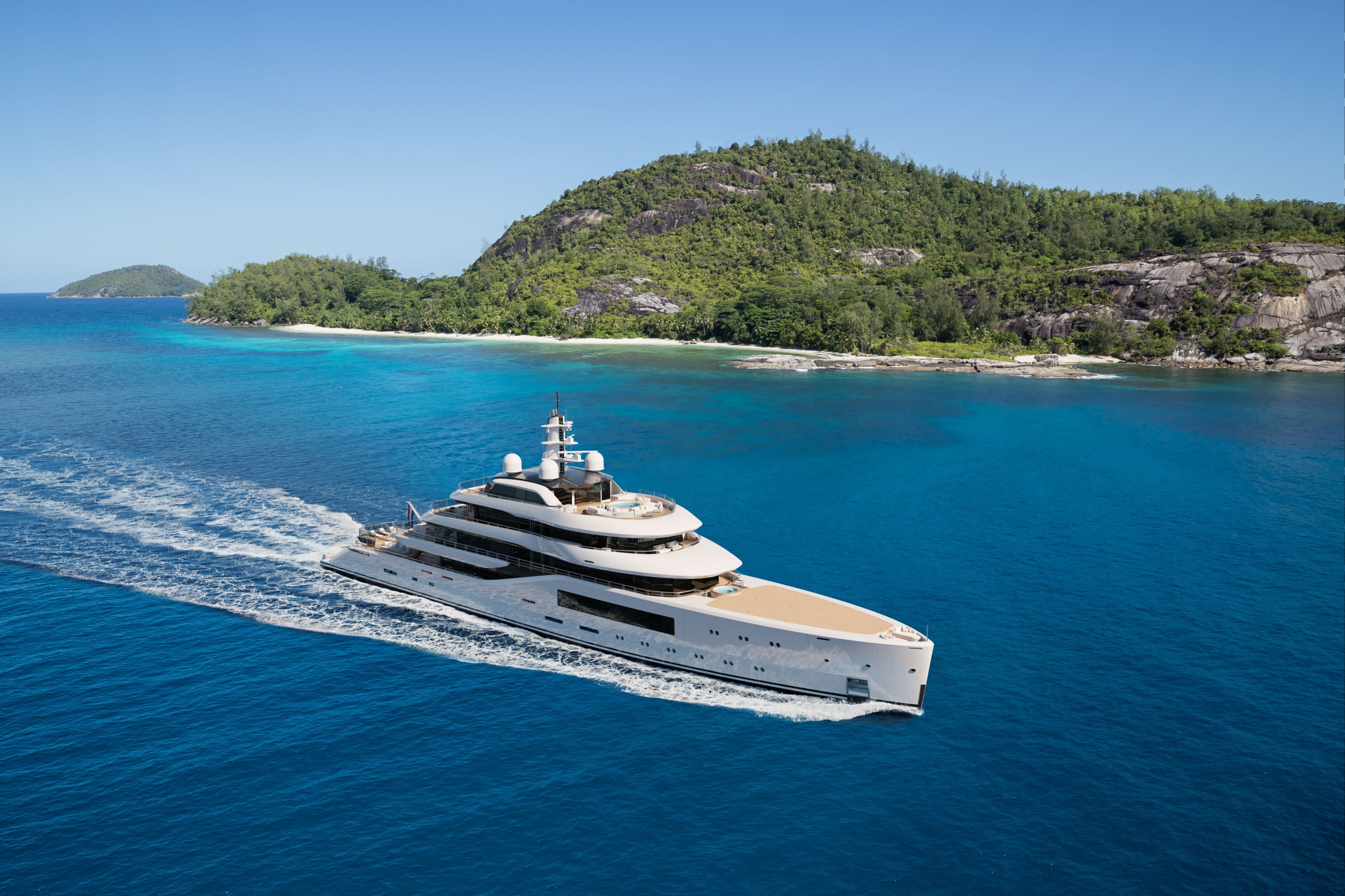 This is a yacht designed for today and tomorrow, powered with future-proof sustainable technology. Her all new naval architecture has been designed for maximum fuel efficiency – saving on fuel costs while also reducing harmful emissions. By cruising at an eco-speed, the Amels 80 becomes even more efficient. The full displacement hull form has an optimized long waterline with enhanced underwater body and low underwater noise emissions.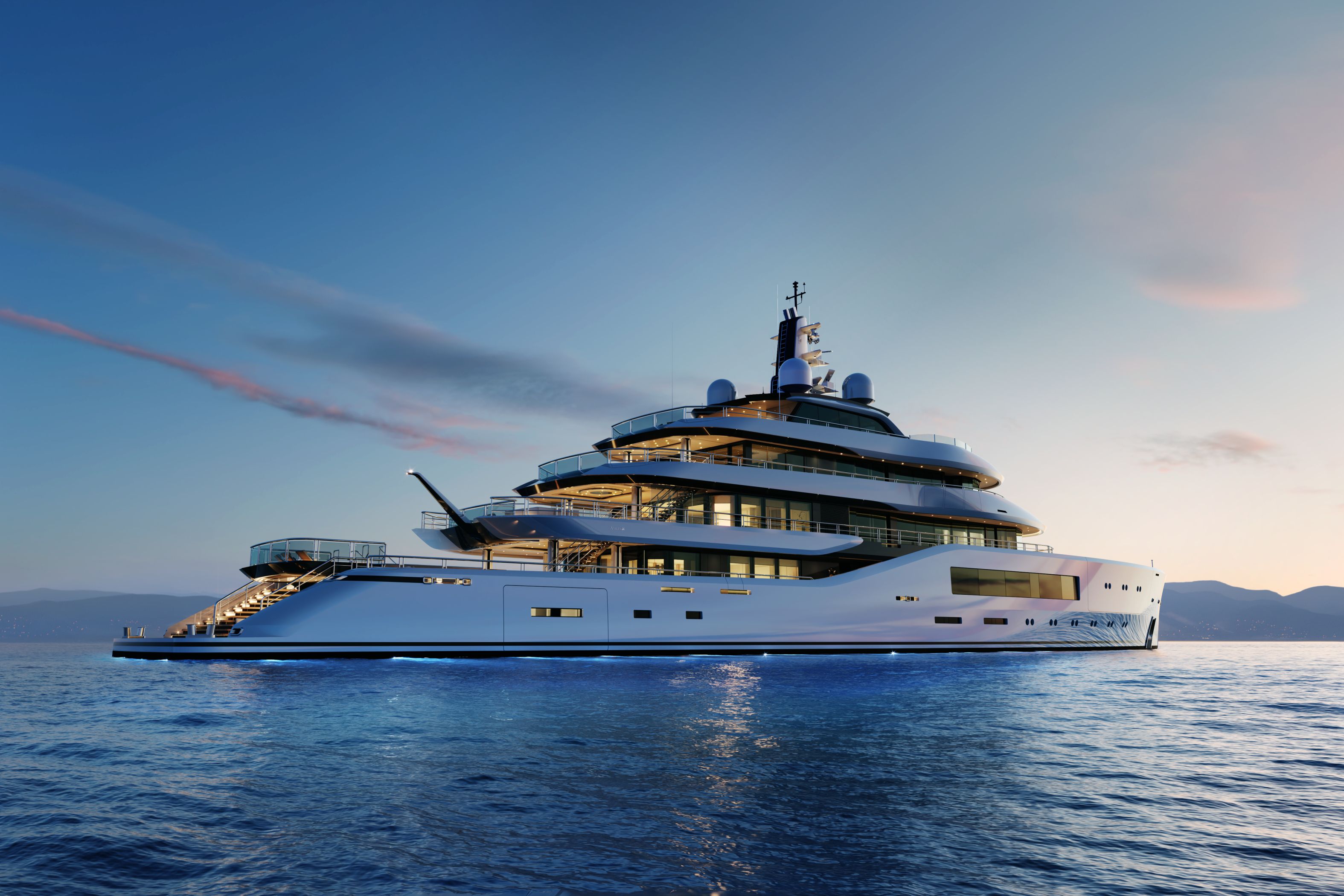 "Complementing nature's timeless beauty with our hard-earned Amels reputation for quality is the inspiration behind the Amels 80 – our latest design after more than 100 years of building in the Netherlands," comments Rose Damen.
Damen Yachting
, a division within the Damen Shipyards Group, was created in 2019. The division combines the pedigree and heritage of Amels yachts with a growing portfolio of SeaXplorer yachts and Yacht Support vessels.
Credits: Damen Yachting; Espen Oeino; Sinot Yacht Architecture & Design