Valencia-based designer Alejandro Crespo has revealed his latest superyacht concept, Sunset, an 80 metre luxury yacht.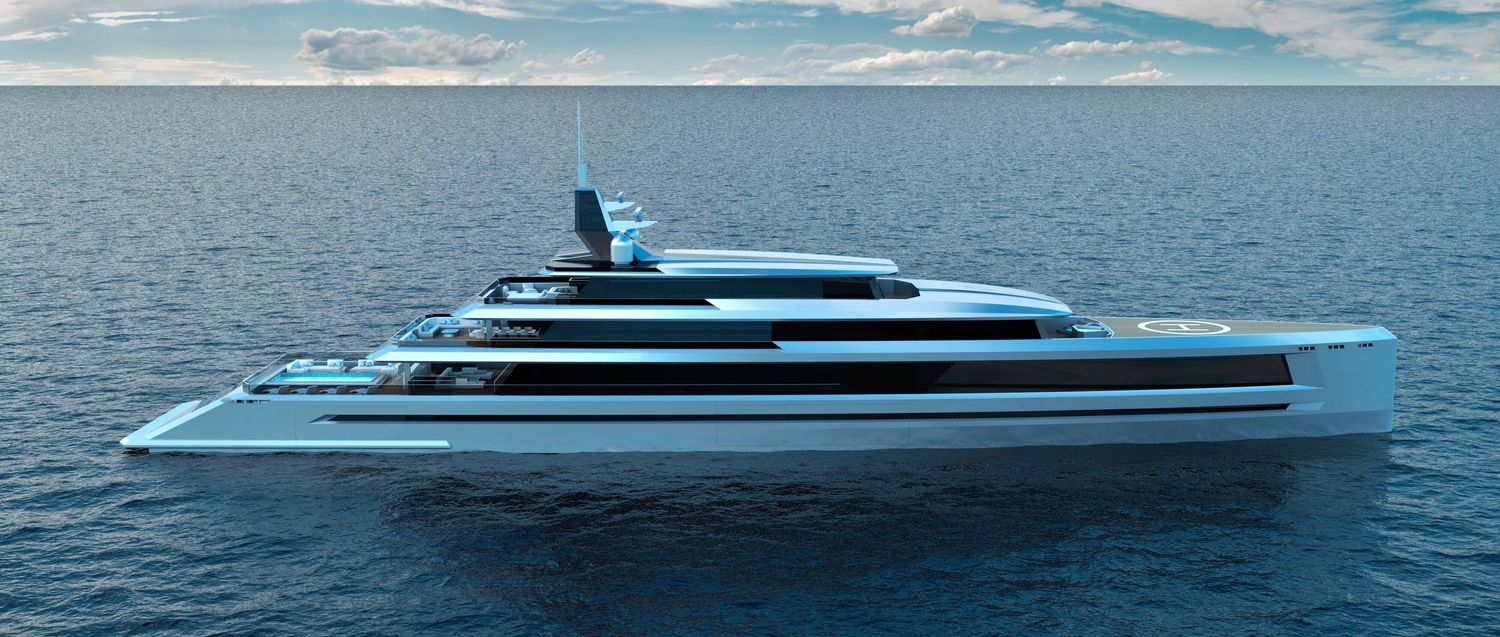 Sunset can accommodate up to 16 guests over her 4 decks, with cabin layouts able to be determined by her prospective owner. She will sail with up to 30 crew members. A helicopter pad is located on the bow, and has a diameter of 9 metres.

The superyacht features a 7 x 3 metre swimming pool with concealed LED lighting and her exterior spaces are designed to be easily converted from cosy, private chill out areas to large party spaces. Other features include a spa area incorporating a sauna, Turkish bath and a Jacuzzi. The main deck pool leads to an unusual view of the beach club area from the ceiling.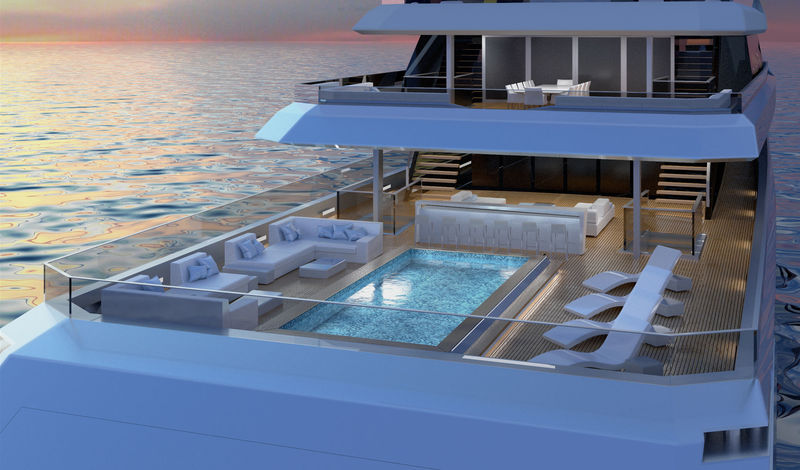 The aft section is dedicated to a spacious beach club, which opens up on to a huge fold down transom door to provide a sea level sun deck. Fold out balconies on both sides of the beach club enhance the open and airy feeling of the entertainment area.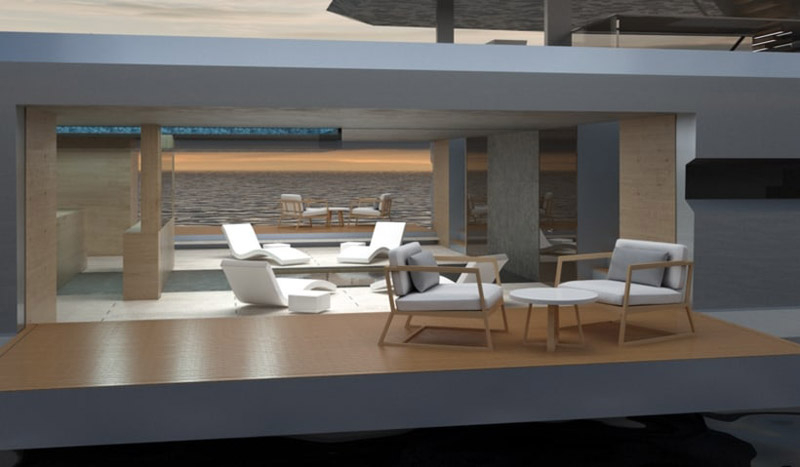 No information is given as yet on the motor yachts engines or her speed, though she will have a trans-Atlantic range.