The construction of the first 30-meter Swan 98, which is due to go on water this summer, has begun.
The yacht is currently located at the
Nautor's Swan
's Boat construction center in Pietarsaari (Finland).
Designed to offer the best combination of elegance, comfort and performance, no two Swan 98's will ever be same, thanks to the endless exterior and interior customisations options offered by the Finnish builder.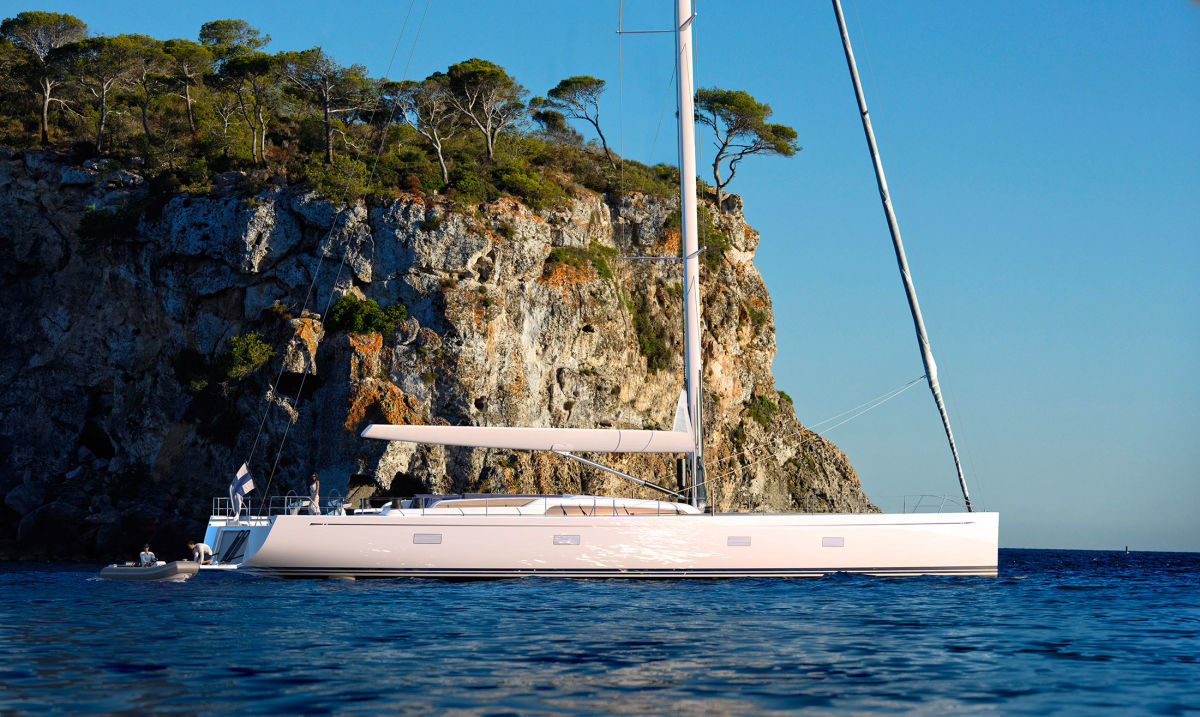 According to Nautor Swan CEO, Giovanni Pomati, this project is "the perfect blend of performance, elegance and luxury."
The Italian architect Mise Poggi presented a brief summary of the design with
three unique themes for clients to select from.
The first interior will be decorated in "traditional navy" with furniture and floorboards finished in dark oak and satin finish.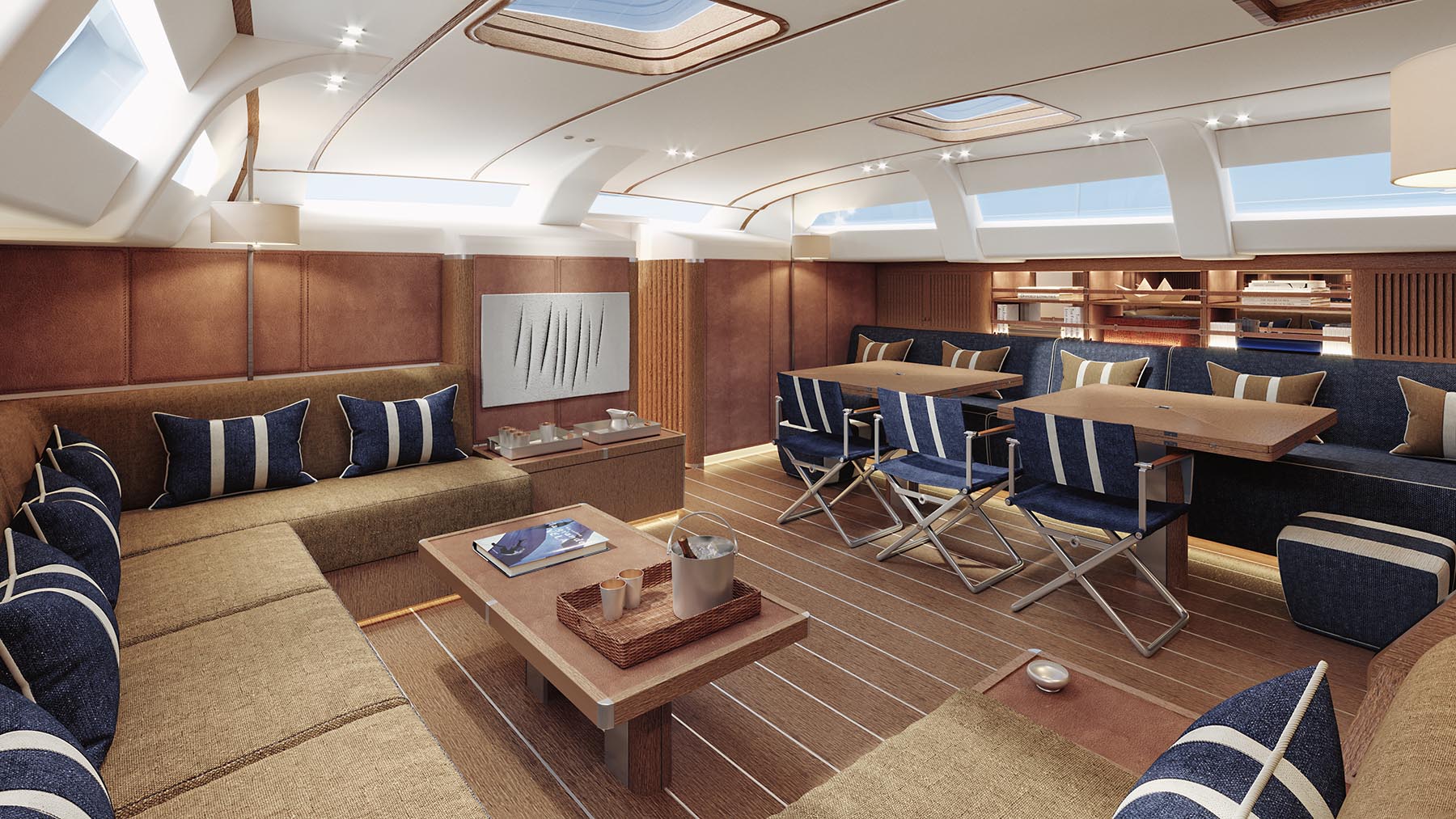 The second "White classic" will be presented in beige and white tones.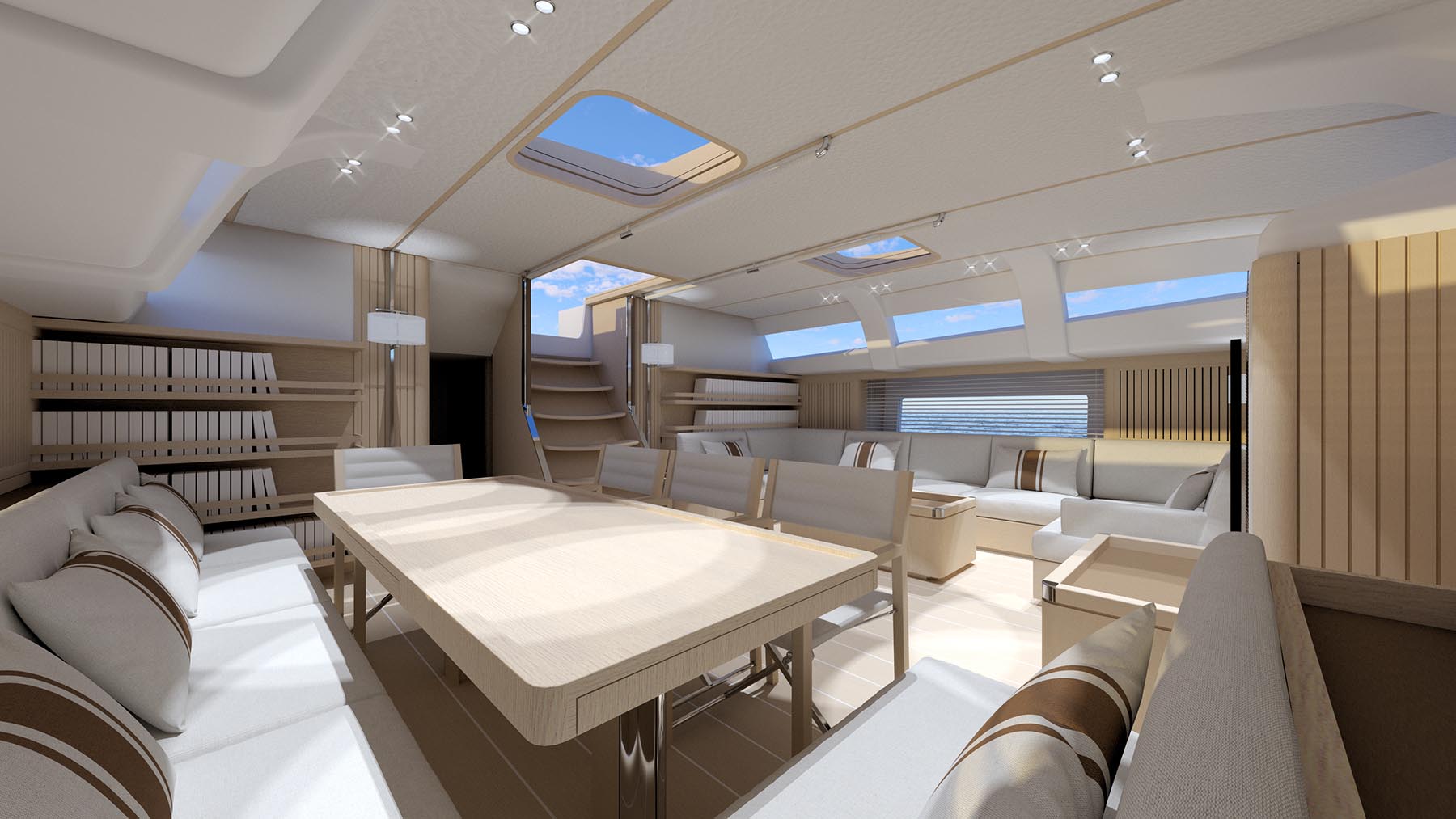 The third "Wine Cowes" in dark scarlet colors with using Italian textile and leather.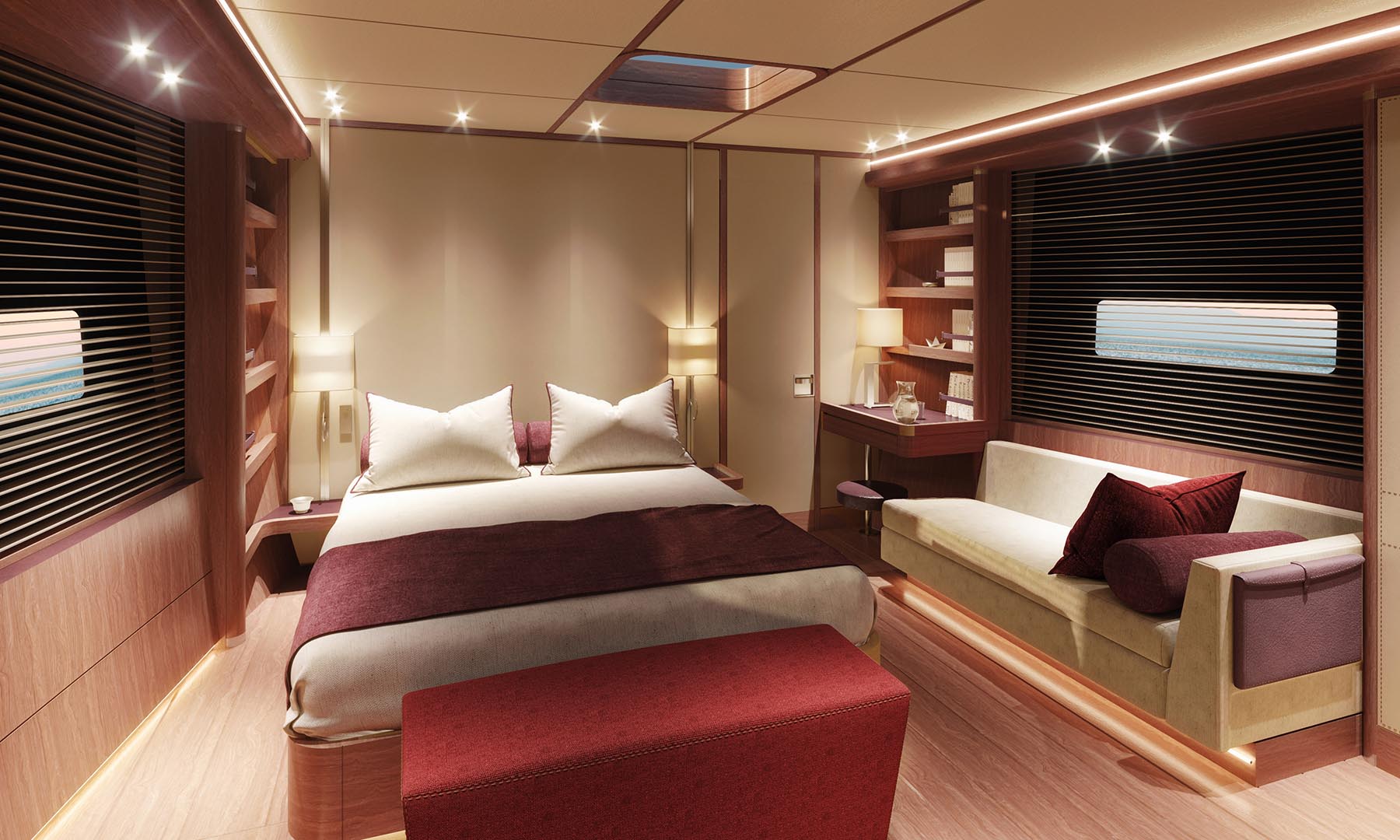 The fourth interior theme was created by the Nautor's Swan design team in the northern theme, "Spirit of Finland".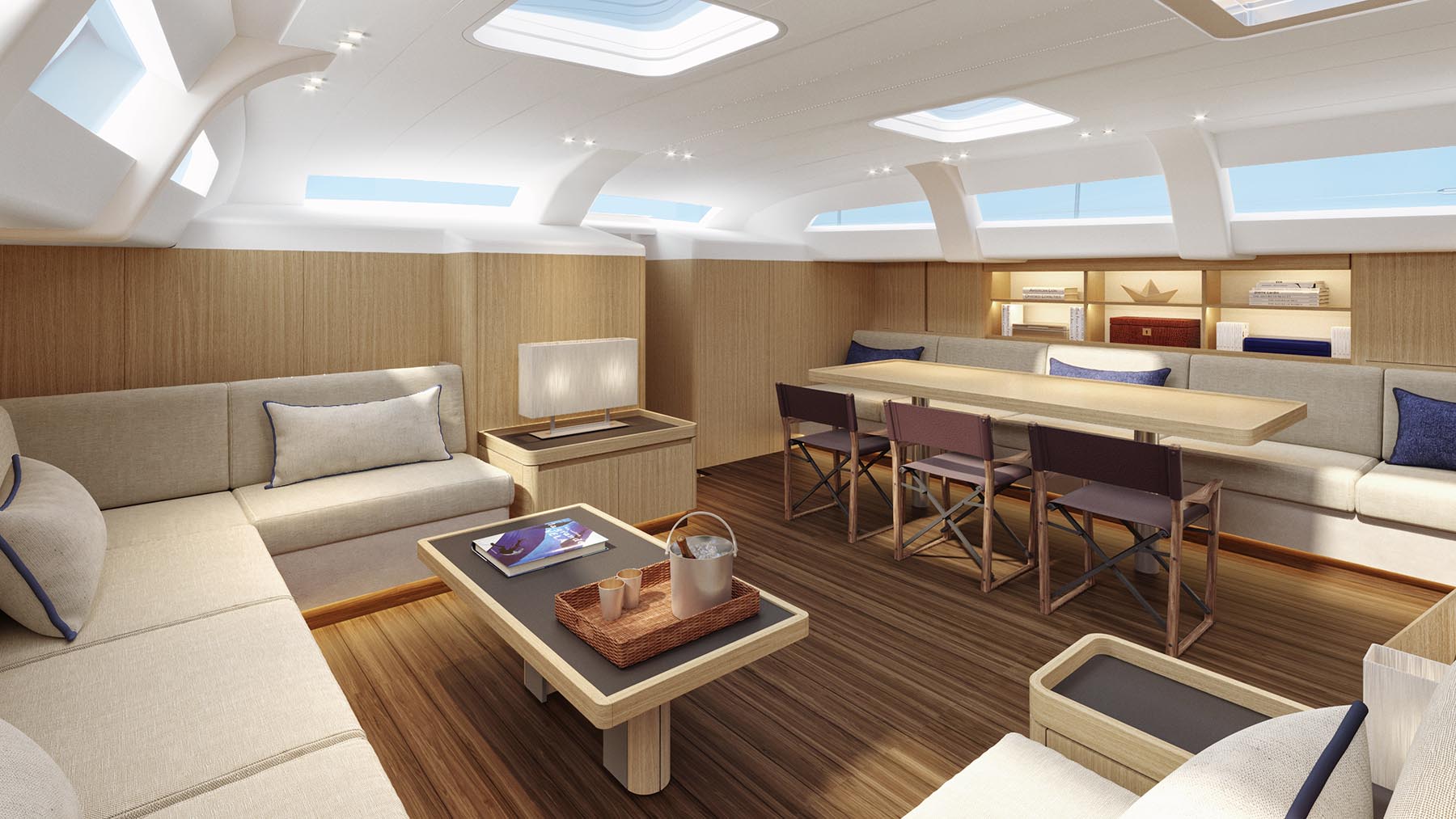 The Swan 98 offers two different interior layout configurations, where one sees the owner's cabin located aft and the other sees the owner's cabin forward, both with three additional guest cabins, each with an ensuite bathroom. The crew rooms will include two double cabins with bathrooms, which can accommodate up to four people.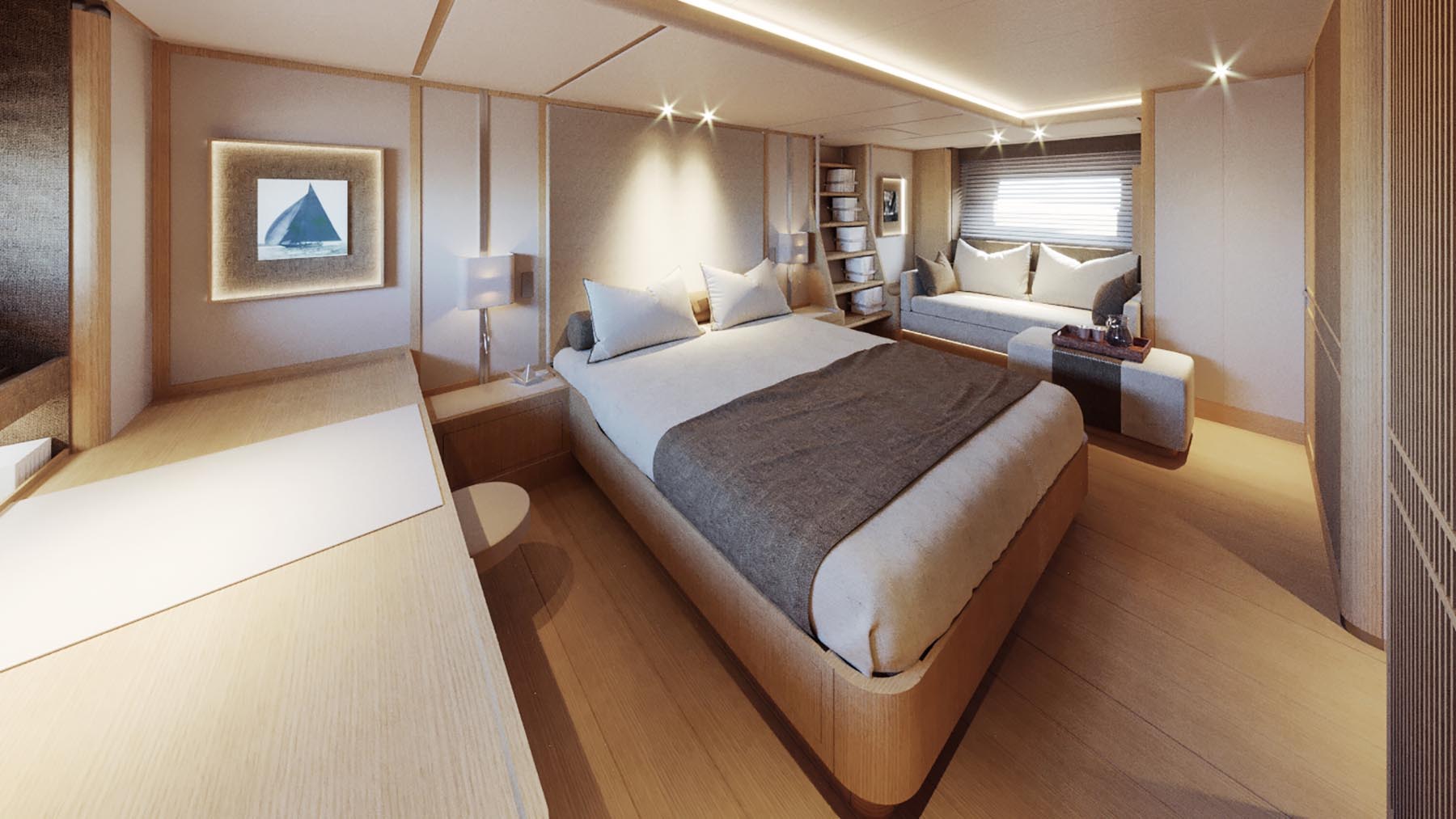 According to Poggi,
"The fundamental principles are exactitude and method, as well as the unchanging habit of involving craftsmanship, and the use of real, natural and traditional materials."
Designed
by Germán
Frers on the exterior,
Swan 98
will include a number of customization options. For example, one of the key options is the telescopic keel, which will reduce draft from 4.9 to 3.2 meters
, thereby ensuring the superyacht is able to sail through shallow lagoons, harbours and remote areas without compromising windward performance.
"The Swan 98 is the result of a long and passionate experience of Finnish designers and manufactures," concludes Poggi.