Monte Carlo Yachts
returned to Venice to present the MCY 96, the seventh addition to the MCY collection. The reveal event was held at the Fondazione Giorgio Cini in the Island of San Giorgio in Venice. Earlier in the day a press conference took place at Ca' Giustinian, the historical venue of the Venice Biennale.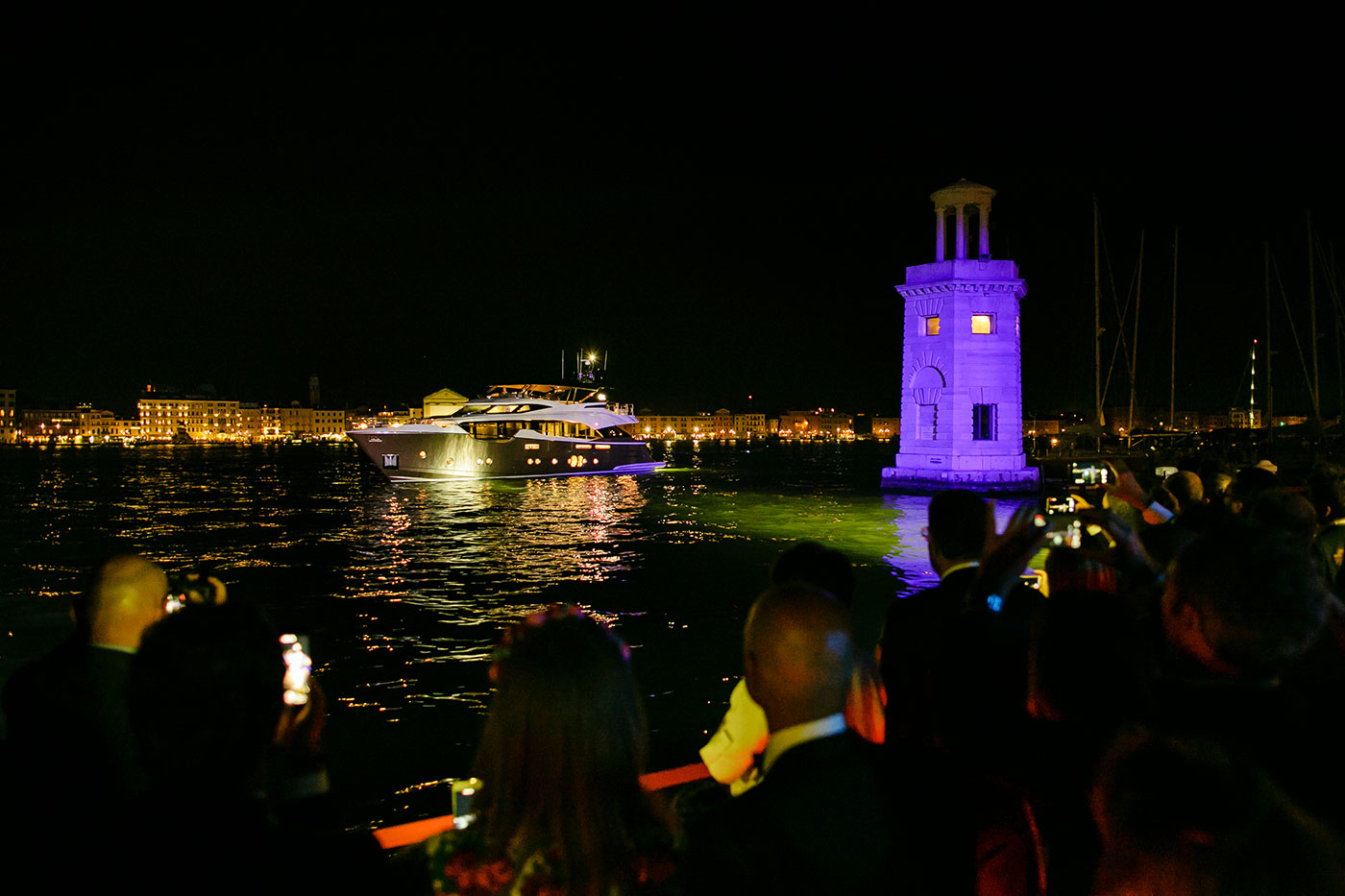 Over 400 key clients, journalists and stakeholders hailing from over 35 countries were present for the yacht's reveal.

The new MCY 96 is here, and we couldn't be happier of the reaction from the guests at the reveal event we held in Venice. We are back here where it all started in 2010. We presented then the award-winning MCY 105 here in 2015 - a boat that is in many ways the reason why we developed the MCY 96 - so it's fitting that we returned here for this special occasion
Carla Demaria, President of Monte Carlo Yachts

At 30 meters, the MCY 96 takes the second spot on the Monte Carlo Yacht's size podium. Designed by Nuvolari Lenard, the MCY 96 has been projected and developed for extended ocean voyages according to both Pleasure and Charter Yacht Rules, and may be also registered as a CE-A craft. Design and technical highlights include bulwarks that are sensibly higher than the current fashion and the wide overhanging side deck that gives good coverage from the elements.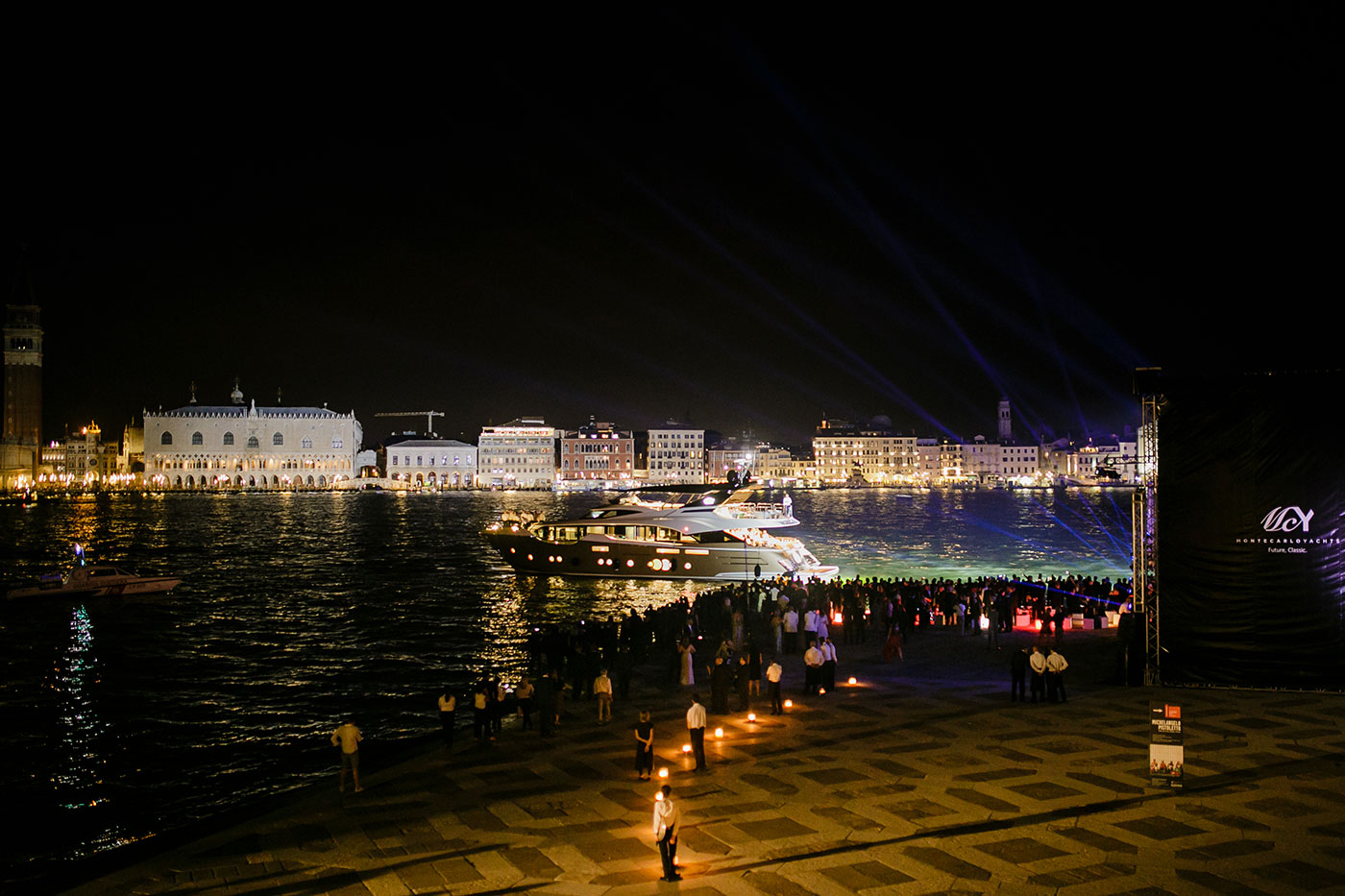 Upon boarding, an instant sense of spaciousness becomes apparent. The Aft cockpit is very generous, comparable to those found on much larger yachts. The new MCY 96 makes the most of the layout concepts currently found on larger models in its class: incredible volumes are obtained positioning the master cabin forward on the main deck, and as many as four guest cabins, all equally sized, located on the lower deck.
The lower deck cabins layout - of which multiple versions will be available so as to meet the needs of the various international markets on which Monte Carlo Yachts is currently present - features outstanding customization possibilities with up to six alternative versions already engineered, and more to be elaborated upon specific request.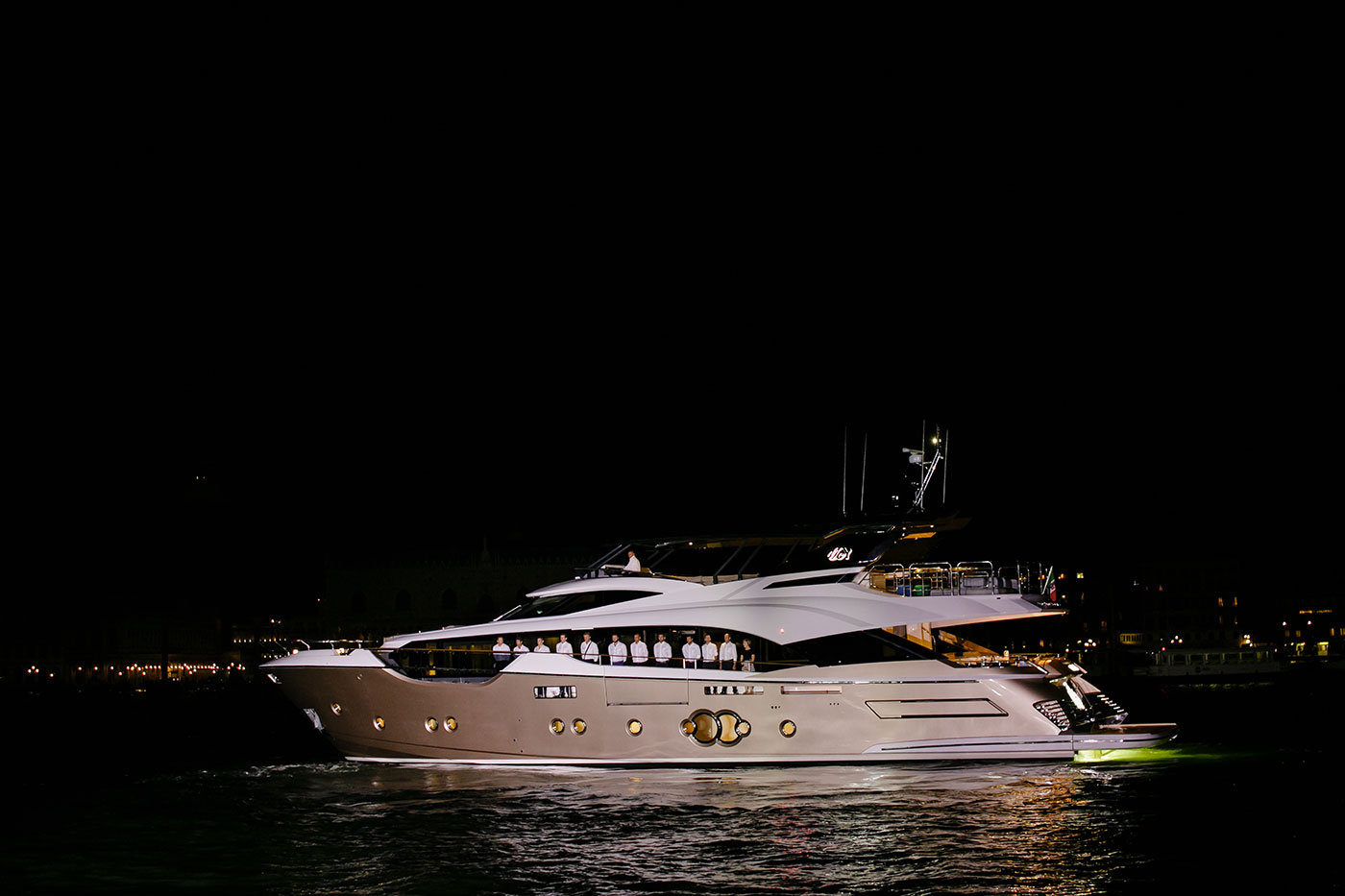 Following this reveal, the MCY 96 will then be showcased for the general public at the Cannes Yachting Festival, Genova International Boat Show and Monaco Yacht Show in September.