Mischief
, the 54-meter Baglietto, is now available for charter in Sydney through
Ahoy Club
. This follows the yacht being transported from the Mediterranean earlier this week. Mischief becomes the largest commercial yacht ever imported into Australia.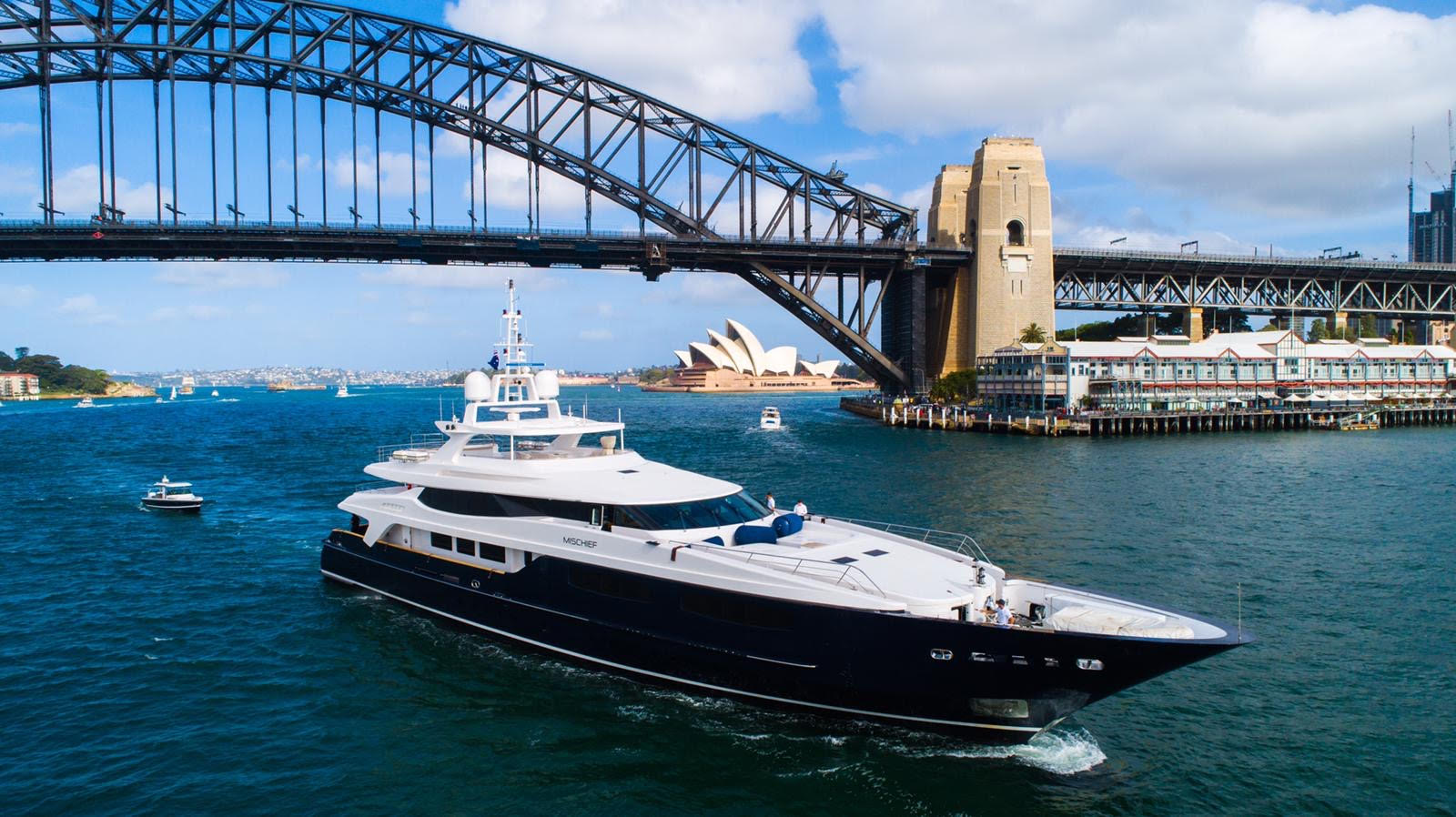 "It will be the largest commercial superyacht ever brought into the country" commented Ian Malouf. "Mischief will show what seven-star service is all about. It's a good addition to Sydney Harbour."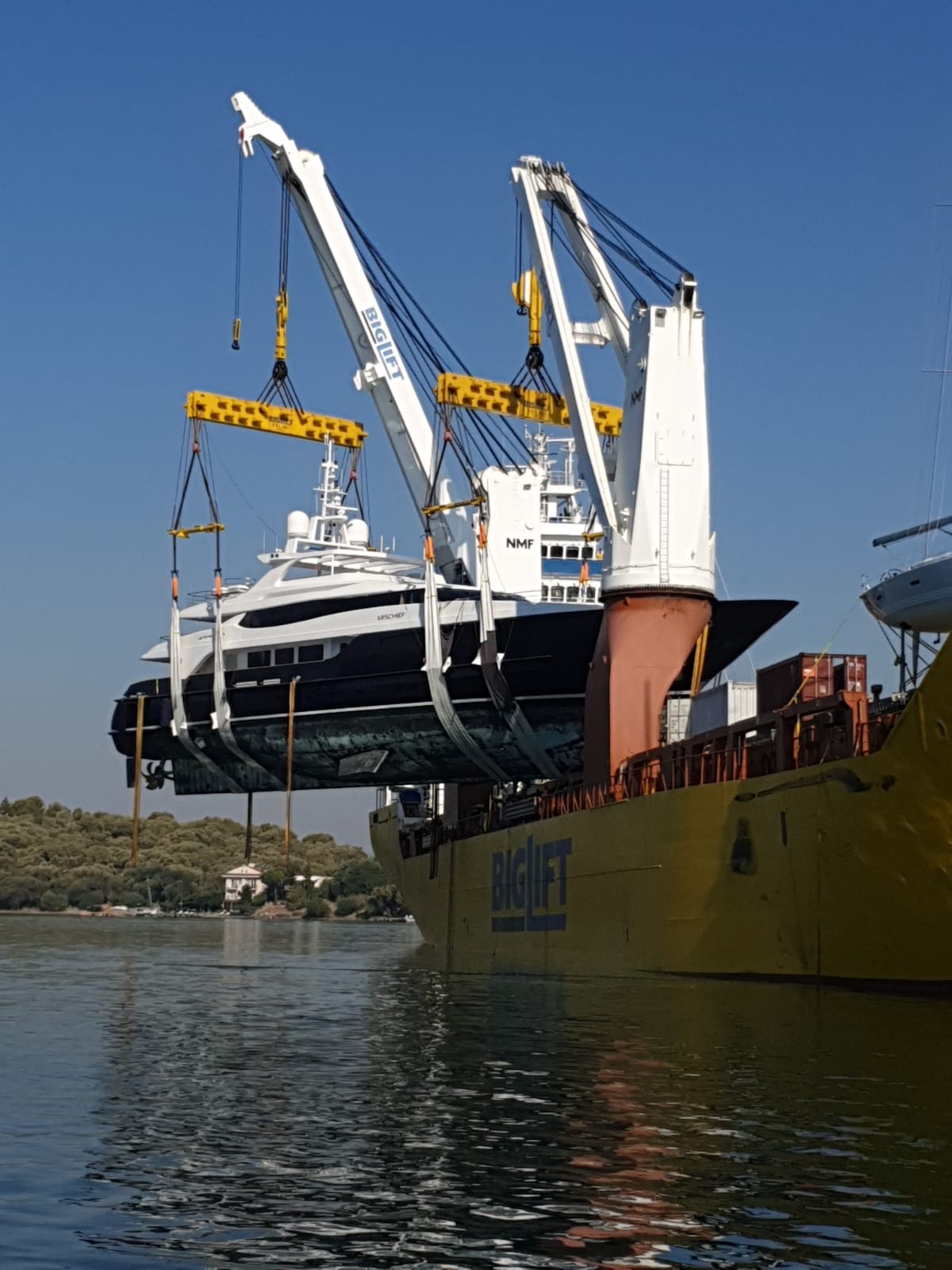 54-metre superyacht was launched in 2006 by Italian shipyard Baglietto and was regularly refitted, with the latest in 2018. With newly painted French Navy hull and white boot stripes, her racy lines cuts a sleek form on the water. Her interiors are just as special - the dramatic use of white reflective surfaces accented with blues and blacks gives her a real sense of identity.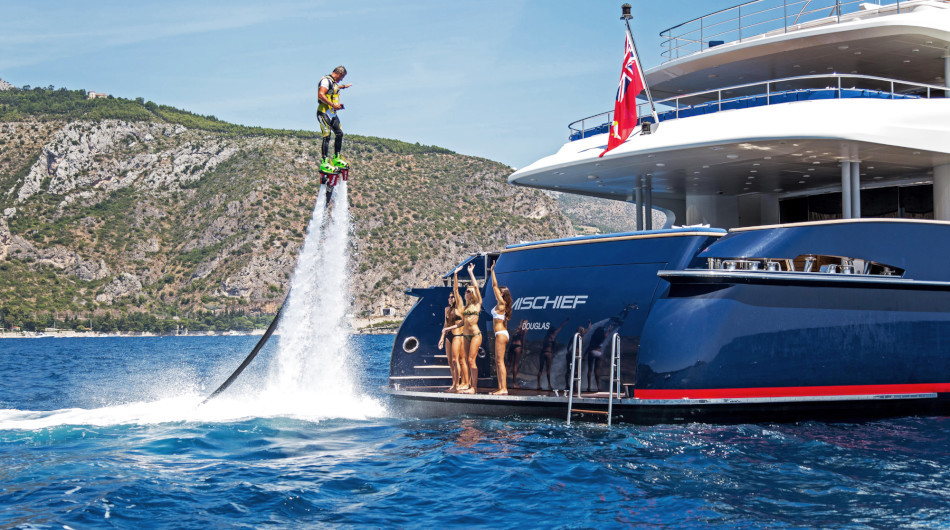 Malouf's interest in yachting goes beyond yacht ownership. Last year, together with his daughter Ellie, after four years of preparation they launched Ahoy Club, a digital marketplace of yachts for charter allowing users to book any yacht, anywhere in the world, for the best possible price by reducing commissions through an improved tech stack, that instantly presents users with the choice of over 3,300 yachts available for charter worldwide. Ahoy also handles yacht sales with reduced fees.
Earlier this year, Malouf took his vision for simpler charters and more affordable prices to private aviation, co-founding
Central Jets
The web platform lets users book flights at direct pricing from owners through a simple €199/month subscription. This has allowed users to save up to 50% per flight. The company guarantees the lowest priced jets in the market.