During the recent Miami International Boat Show 2019, a new product from the series of collaborations between Mercedes-AMG and Miami builder Cigarette Racing Team was released. This year's model was inspired by Mercedes-AMG GT 63 S Coupe, featuring the same colour patterns and design motifs.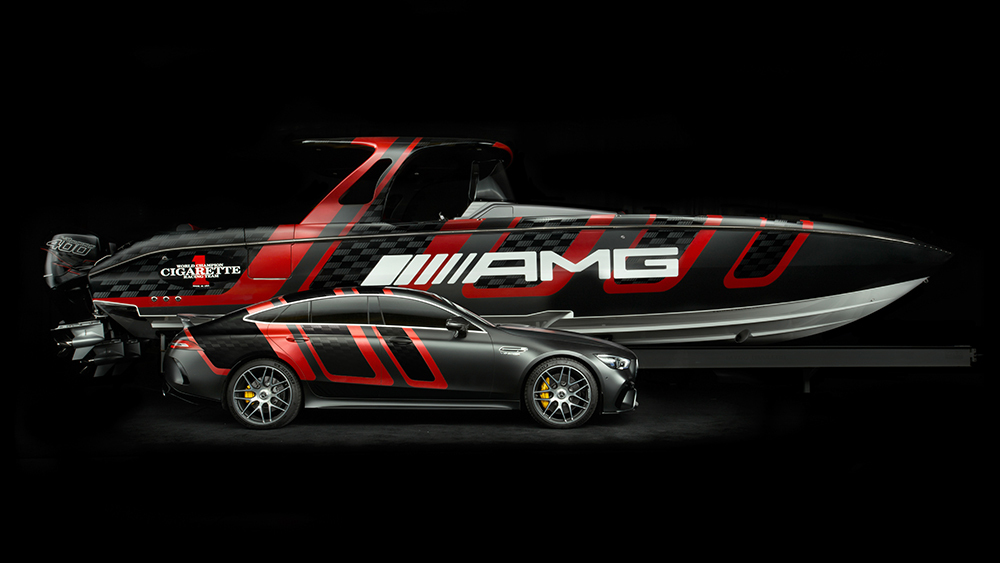 This 12,5-metre racing boat has been christened 41 AMG Carbon Edition. One of her most significant features is carbon-fibre construction developed by Cigarette engineers in order to resonate with Mercedes model. It is evident, that Carbon fibre becomes a new trend among fast boats structure materials, for instance, as it is
in the latest Pershing 8X
. Still, the constructors claim, their new model is one of a few boats of that kind, where carbon is used as not complementary but major constructing material.
Cigarette Racing Team's president Skip Braver emphasises that from his point of view there are not so many differences between cars and boats. "Just as they did with the car, we lightened the boat without sacrificing performance. We modified the design by lowering the centre of gravity and used carbon fibre across the whole boat," he said.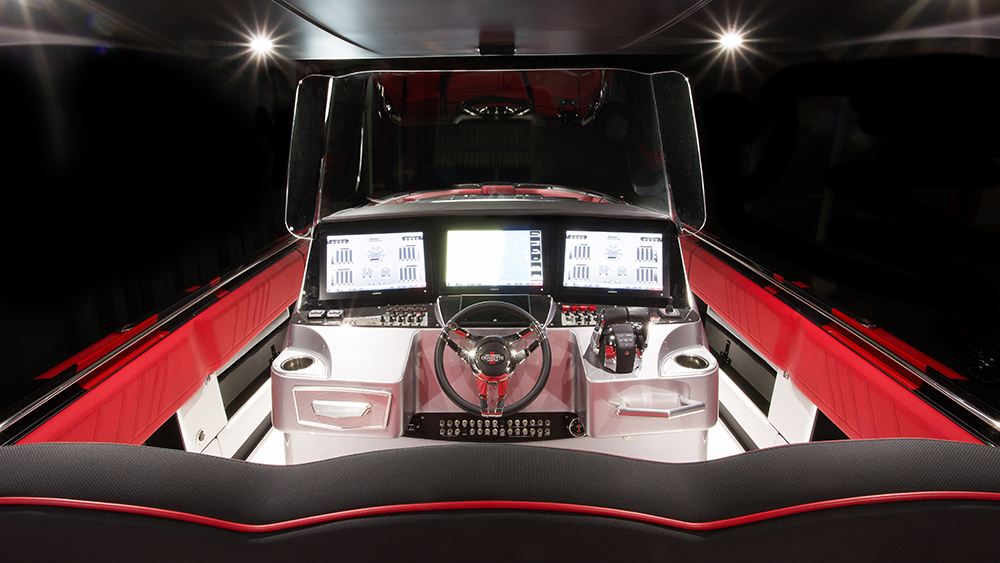 The innovations introduced in hull construction enabled the builders to make the new boat 227 kg lighter than previous 50 Marauder AMG powerboat built in collaboration. 41 AMG Carbon Edition lays on sandwich construction with carbon-fiber structural layers around the boat's lightweight hull. The deck and hardtop are also made of carbon fibre.
Daimler AG and Cigarette work together on design concepts of all AMG boats. This year's edition transmits the colour patterns of Mercedes saloon, easily recognisable in the boat cabin, with a prevalence of red and black. It is noticeable, that normally dark colours, especially black, are avoided in boat upholstery design, as they easily get hot in the sun. Within this boat, the dark colours can be used due to upholstery materials featuring cooling ability, that can decrease heat up to 30 percent.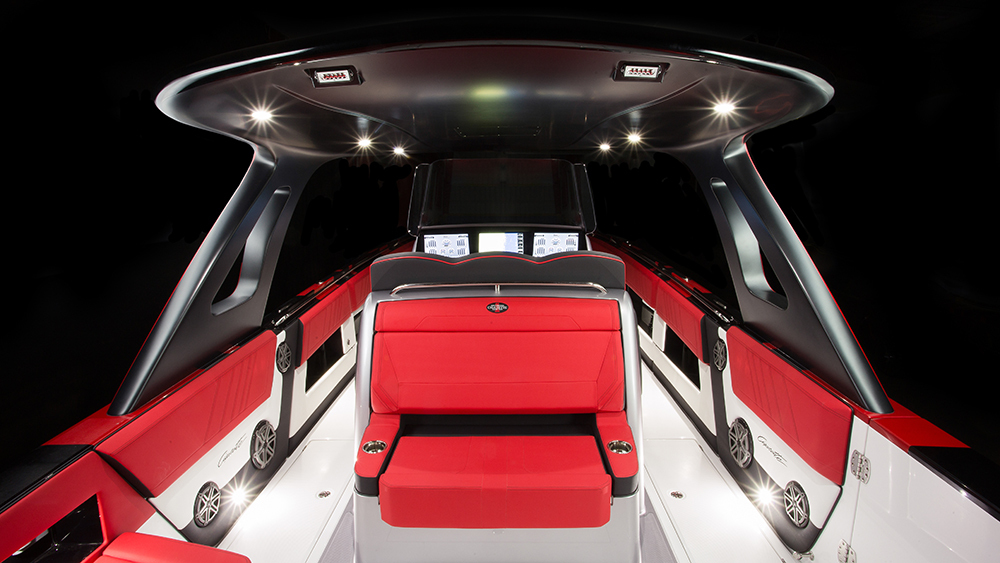 AMG 41 is equipped with Mercury Racing 400R engine of 1,600 horses. Thus, the boat is capable of reaching her maximum speed of 72 knots with 8 passengers on-board. Meanwhile, she cruises comfortably at around 55 knots with a maximum capacity of 20 passengers. Due to carbon materials used in the construction, a hull becomes firmer, lowering the boat's flexibility and the "feeling of ship motions" even at the highest speed.
Hull construction for such models normally takes about 8 months, including 2 months set aside for painting. Hand-stitched upholstering also takes more than a month. During the process, the project goes through multiple approval stages, so that it would finally satisfy both parties involved in the process.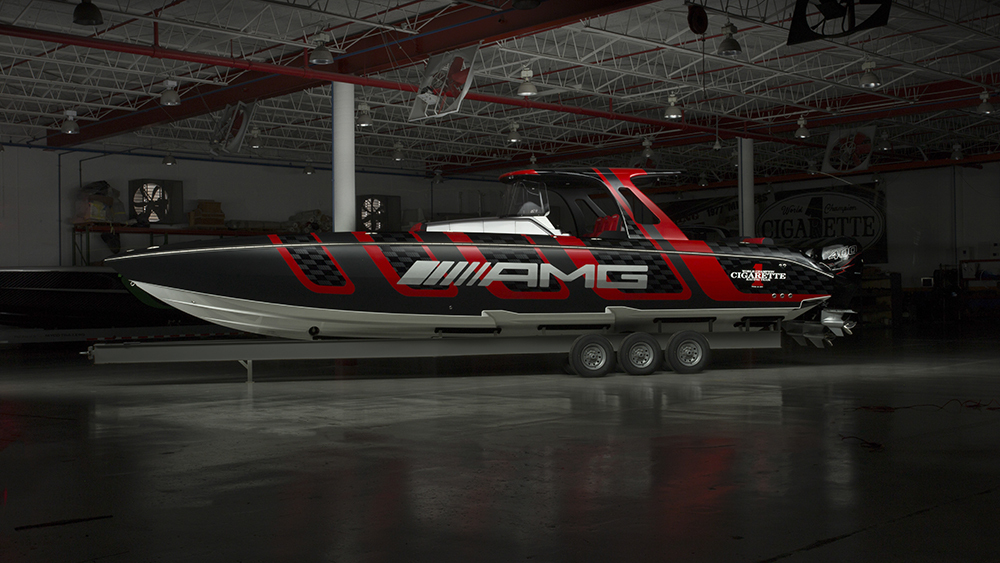 According to Braver, the two brands have already started working on their next joint project. "It feels like mutual admiration and when we hear them talking, it seems like they feel the same. It's an honor to be partnering with them," he concludes.