The novelty will take place between the Mazu 52 and 82, adding to the line of five models, which also includes the Mazu 38 and 42. According to the company, the flagship Mazu 82 will be delivered to the owner in March, and will be presented at the Cannes Yachting Festival 2020. As for the announced Mazu 62 , her hull is ready, but the yacht is still waiting for the final version of customization of the interior and the choice of color.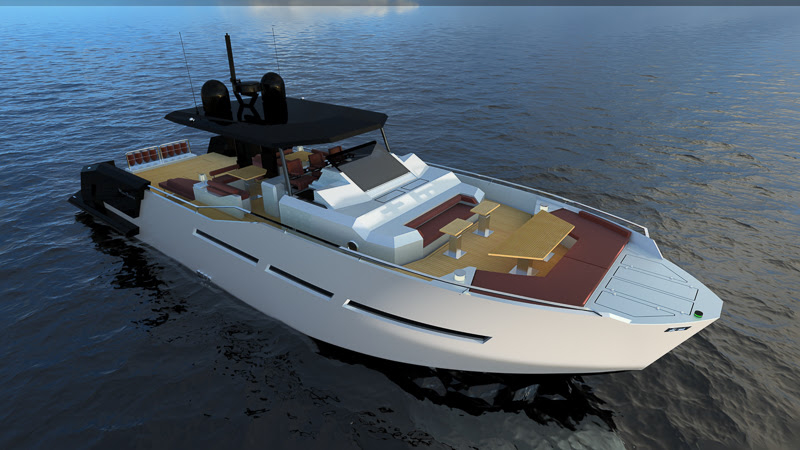 "The Mazu 62 is an eye-catching day cruiser ideal for overnight or weekend trips and highlights the trademark design features of the Mazu range with modern sporty lines, large hull windows, expansive deck space and a spacious interior," says Halit Yukay, yacht designer and CEO of Mazu Yachts. "In fact, the design started as a 58-footer but was increased in size to provide more deck area and interior volume for higher comfort."
The main deck boasts an open cockpit. Behind a triple cabin, a comfortable sitting area, shaded by a hard canopy and protected by a windshield.
The spacious front deck has comfortable sofas, a lounge and a folding dining table, which can be lowered and provided with additional pillows to increase the size of the sunbed.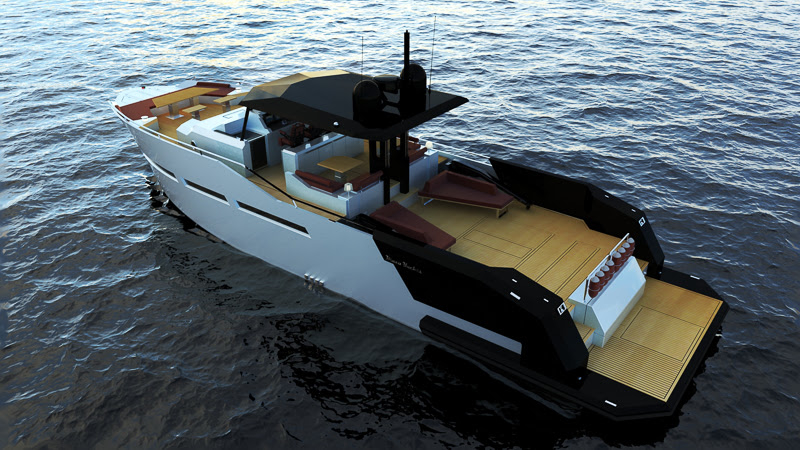 The internal layout boasts a full-width master suite for the boat, a spacious galley, VIP cabin and an additional cabin with folding beds for children or team members.
The new model also boasts Mazu's signature composite sandwich, which guarantees rigidity and durability. The 18.7-meter boat will be powered by two Volvo Penta IPS engines, capable of accelerating it to 42 knots at a cruising speed of 35.