Russian yacht designer Max Zhivov has recently revealed his latest superyacht concept, inspired by Scandinavia.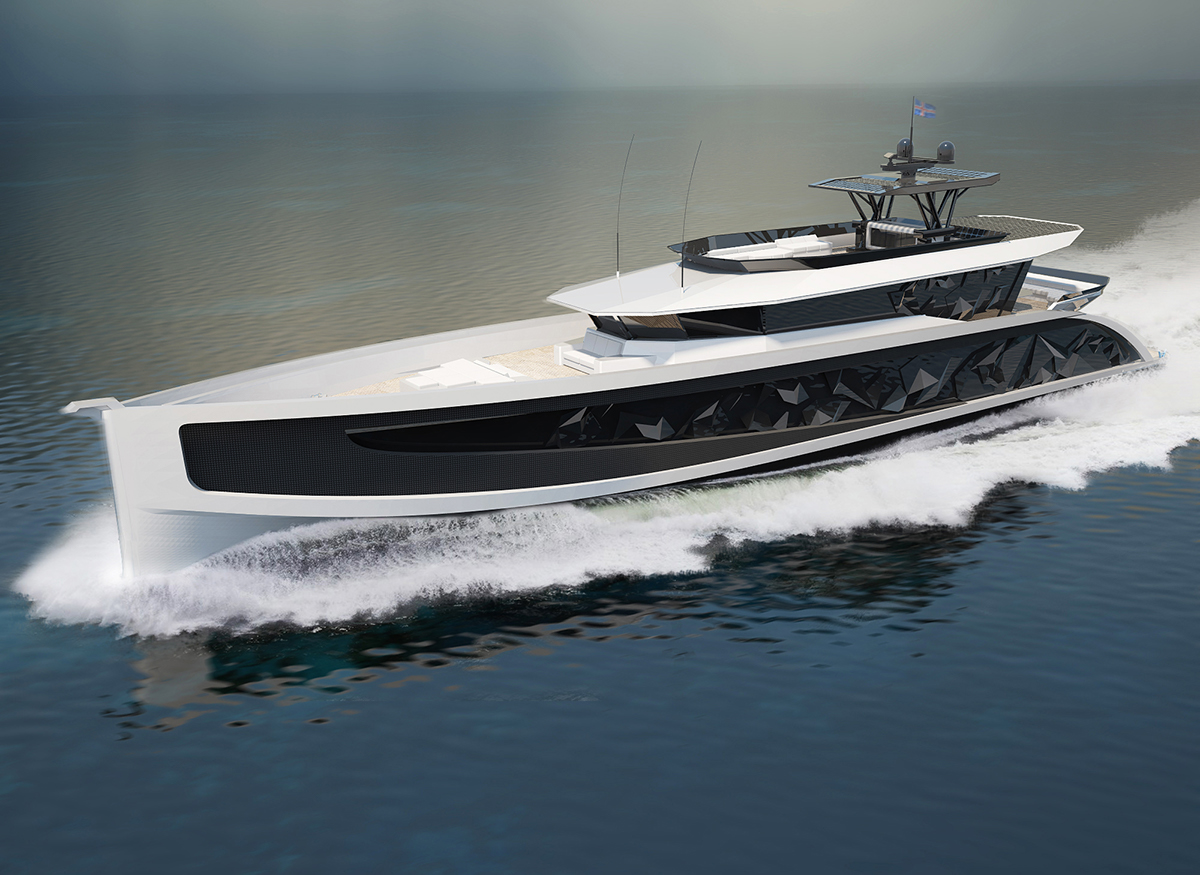 The inspiration for this concept was icebergs, Viking boats and the atmosphere of Scandinavian nature. The main idea of project is 'broken surface' so the sides of yacht look like ice blocks
Max Zhivov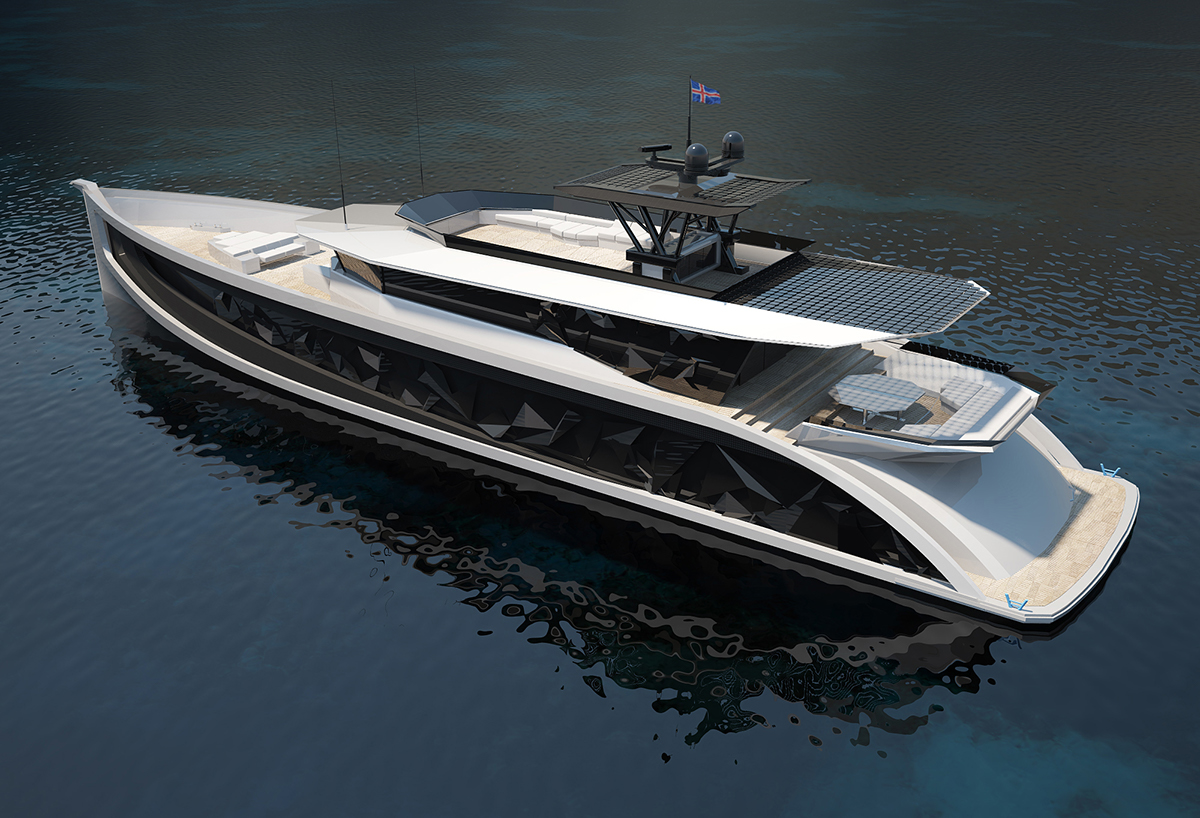 Named Black Iceberg, the yacht measures 35m and has a top speed of 26 knots. Made of carbon fibre, there are 32 square metres of solar panels on the upper surface of the superstructure.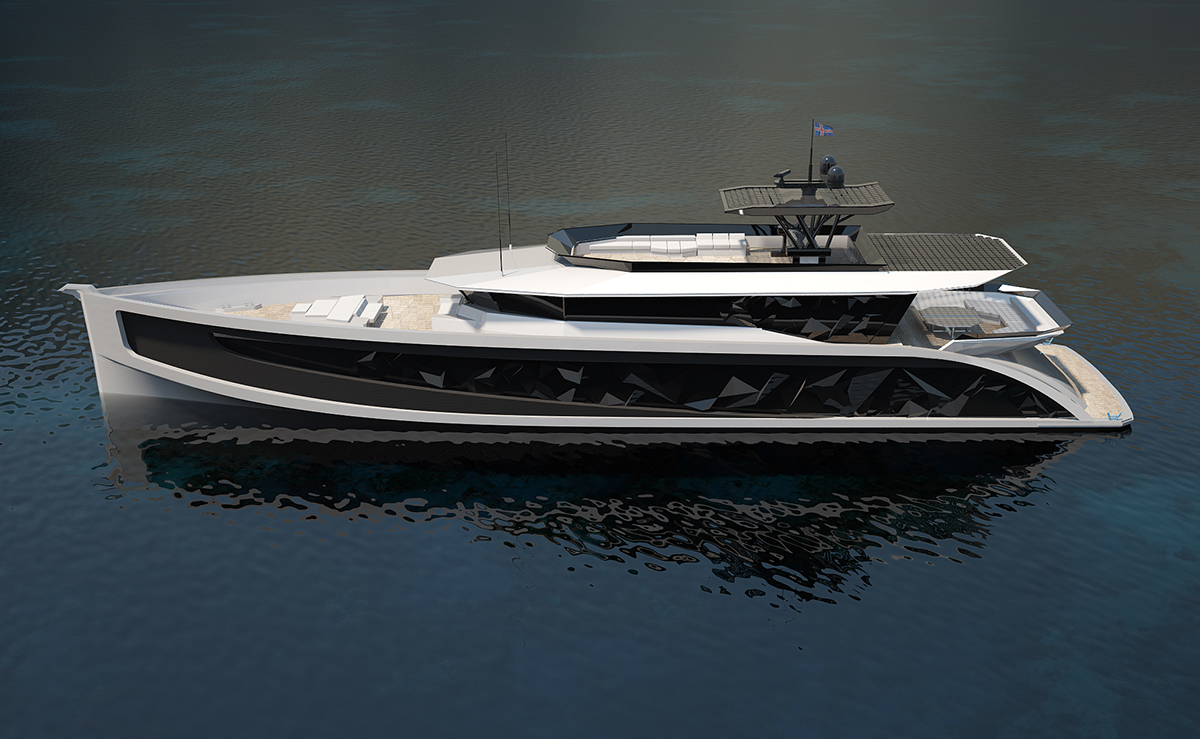 The designer explains:

The main advantage of using carbon fibre in shipbuilding is a significant reduction of weight in comparison with steel, which means greater speed, cruising range and fuel efficiency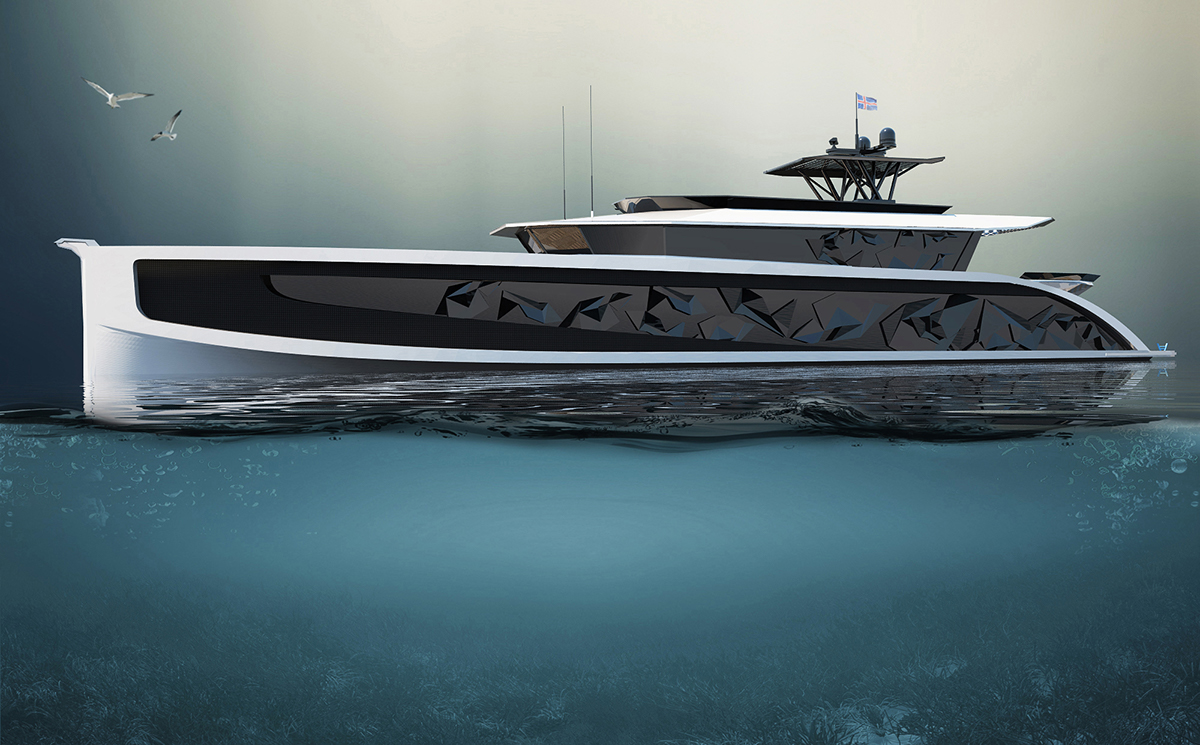 The concept hosts two guest cabins and two master cabins, one located in the middle of the hull and the second located in the forepeak. As for the crew cabins, they are situated in the stern.