Malcolm McKeon Yacht Design unveiled the new BlackCat Superyachts line of sailing catamarans.
Mitch Booth says that the new model will have the same beautiful lines as the previous BlackCat 50 model and differ in a spectacular interior design from the M2 Atelier.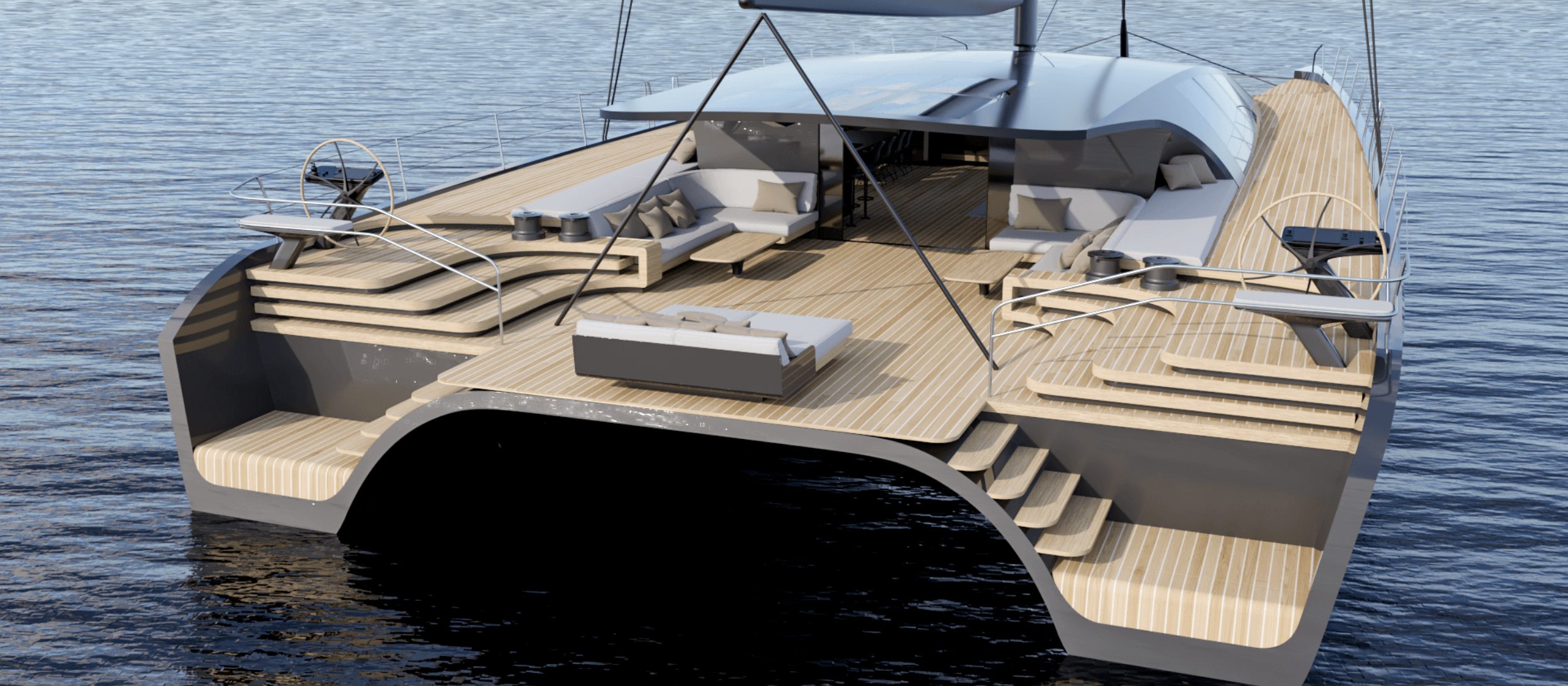 The builder of the BlackCat 30 was McConaghy Boats. McConaghy is widely recognized as an expert in the design of mid-size carbon fiber multihulls. McConaghy is the latest addition to an industry-leading alliance of industry-leading suppliers combining BlackCat Superyachts with other well-known names, including North Sails and Southern Spars, reinforcing the benchmark already established by BlackCat Superyachts in the large cruise catamaran market.
The BlackCat series of superyachts is able to sail efficiently and quickly thanks to the lightweight carbon fiber construction of the yacht, minimizing emissions and, in some cases, completely eliminating them.
The BlackCat 30 offers accommodation for up to eight guests in six cabins, as well as accommodations for four crew members. The yacht has a very open and spacious atmosphere, the saloon of the main deck is on the same level and large enough to serve large dinners and entertainment.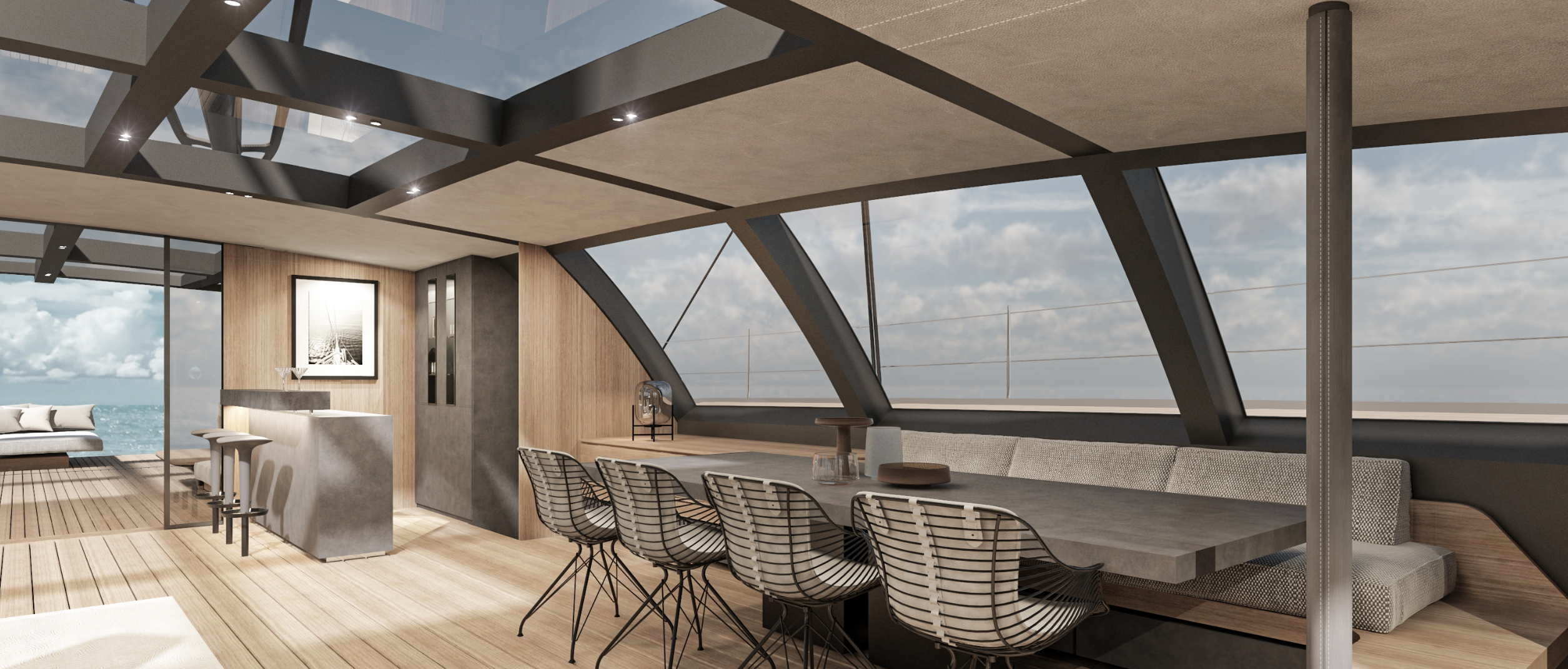 The catamaran is able to reach speeds of up to 20 knots and reach a maximum speed of over 30 knots, with a low hill angle and a stable platform.