British design studio Malcolm McKeon Yacht Design revealed its latest sailing superyacht concept earlier this year. The 72.5-metre super sloop MM725 will feature a 13.4-metre beam and a sloop rig, while her design will disguise a flybridge deck, maintaining sleek and elegant hull lines.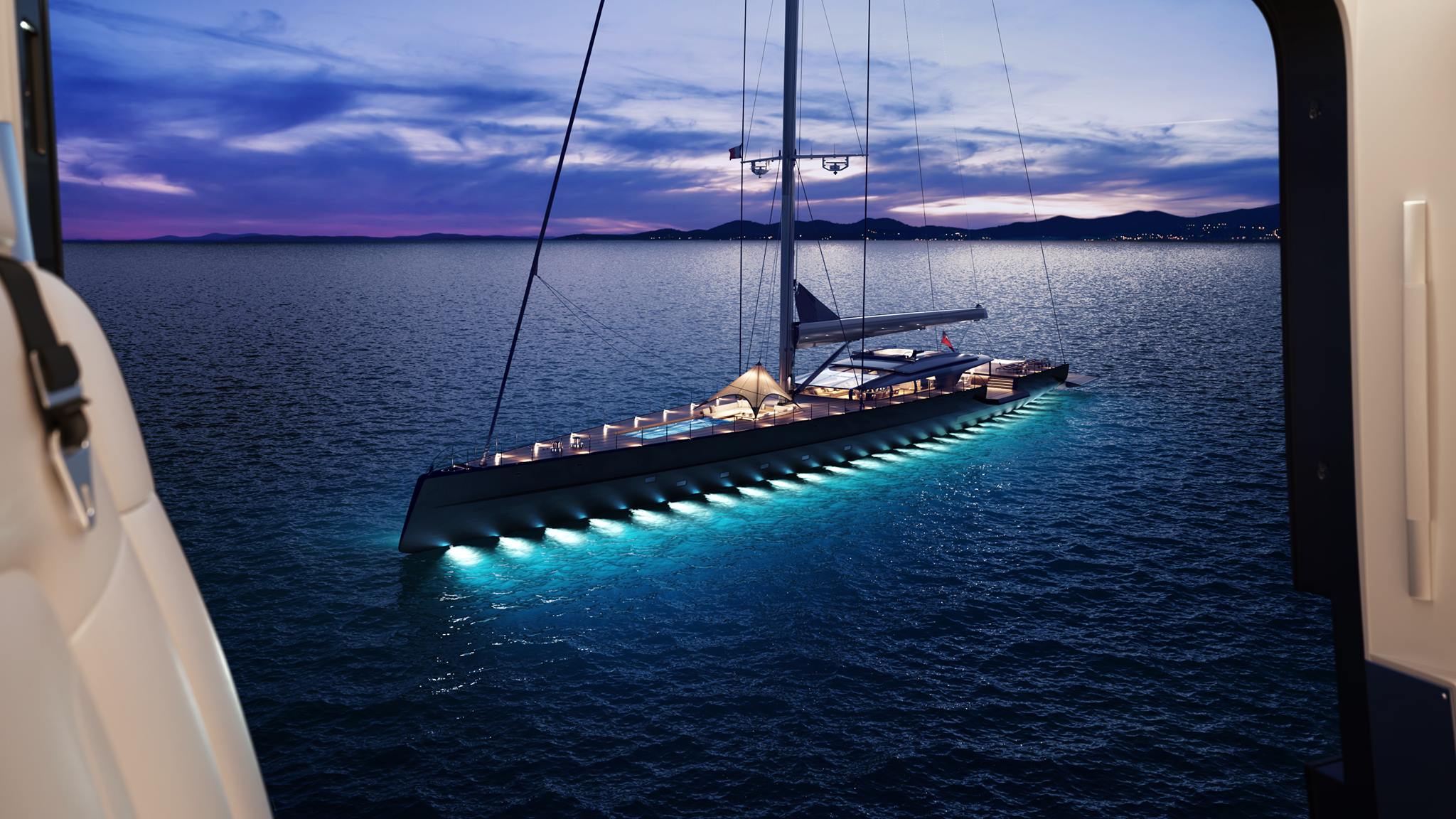 The key point of the design project was to bring enough natural light inside the saloon. That was achieved through moving the flybridge further aft (compared to typical positioning) and extending it over the cockpit. That allowed for a curved sweep of glass in the forward section of the superstructure, covering the saloon, and the necessary influx of light to the saloon.
The fold-down bulwarks on either side of the cockpit are definitely one of the trademarks of MM725's design. They create extended balconies and a completely open arrangement, transforming the yacht's use when at anchor.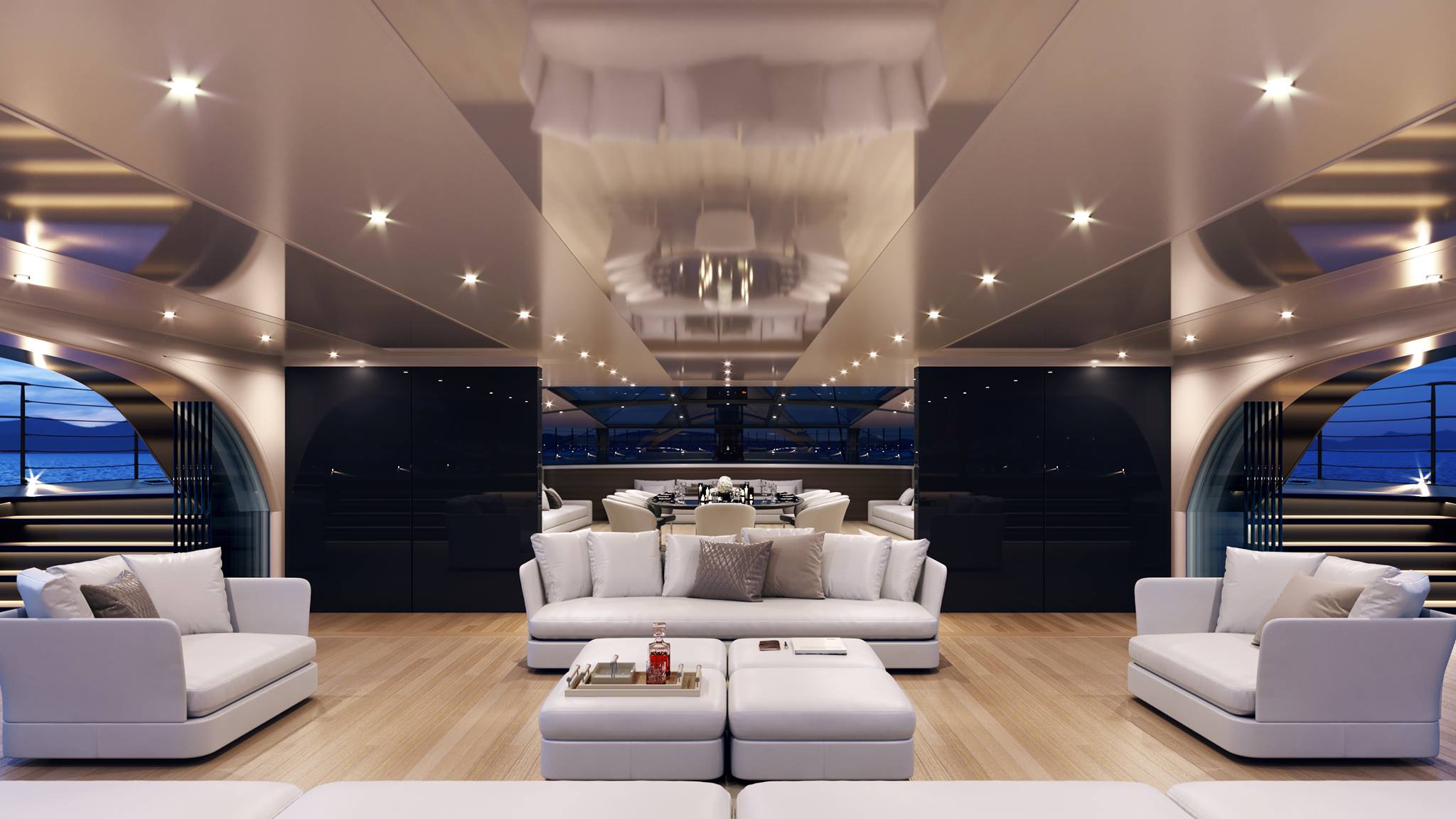 Similarly, the swim platform's bulwarks can be folded down, increasing the size of the beach club. The owner can directly access the latter from the master suite. What is more, the owner's suite benefits from floor-to-ceiling glass in the hull sides.
MM725 will come with 8.5-tender, converting into a large foredeck exercise pool on-deck. It will be integrated with a recessed seating area, where
Bedouin canopy will provide
optional shading.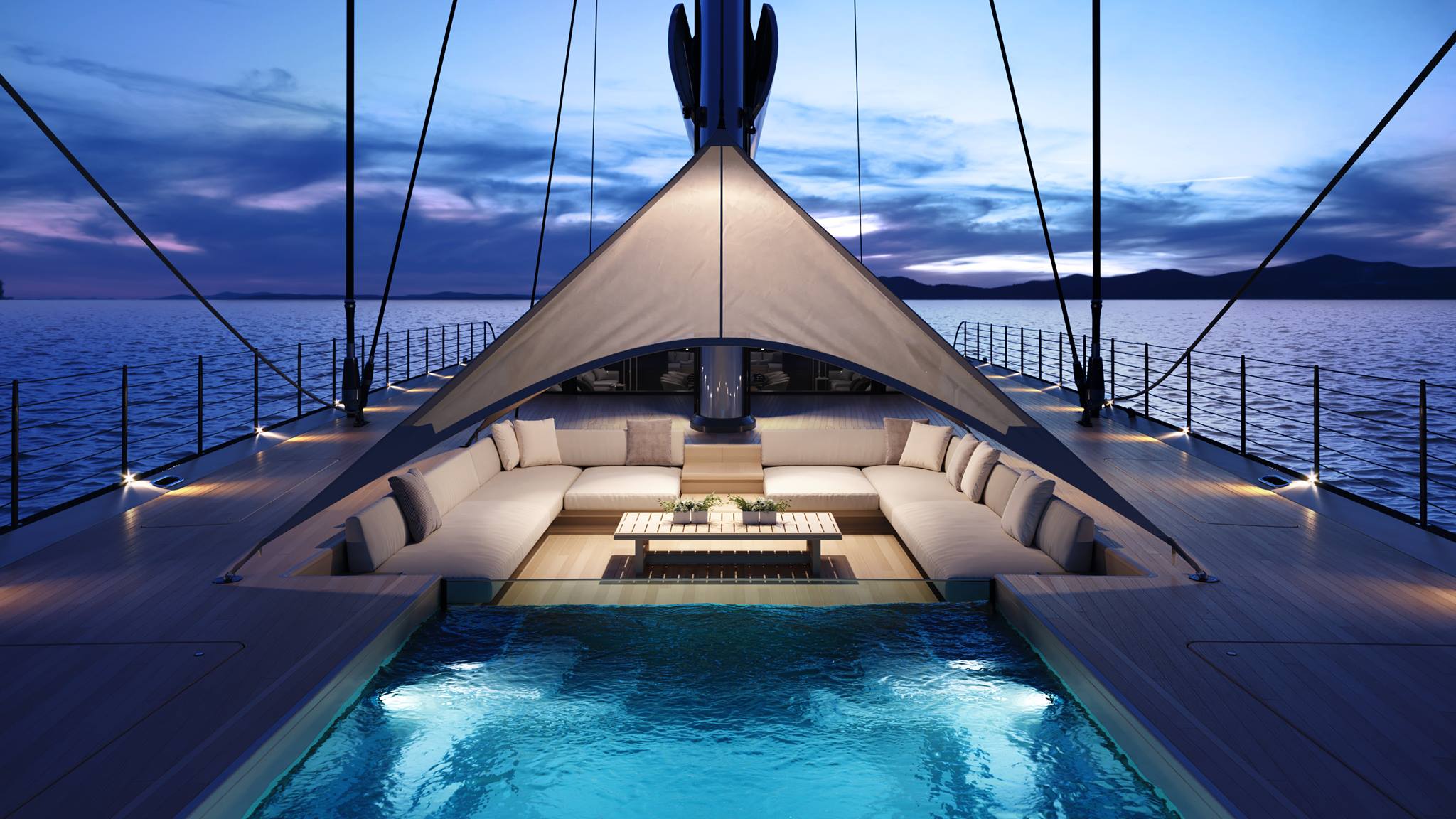 Recently unveiled interior design of the yacht is functional and sail-friendly, with oversized sofas flanking the formal dining area, seamlessly leading out onto the deck and inside the cockpit. A minimalist lounge setting carries the sophisticated ambience of the interior.
Meanwhile, the sailing performance of this cruising sloop has been maximised by the incorporation of a lifting keel and a square top mainsail.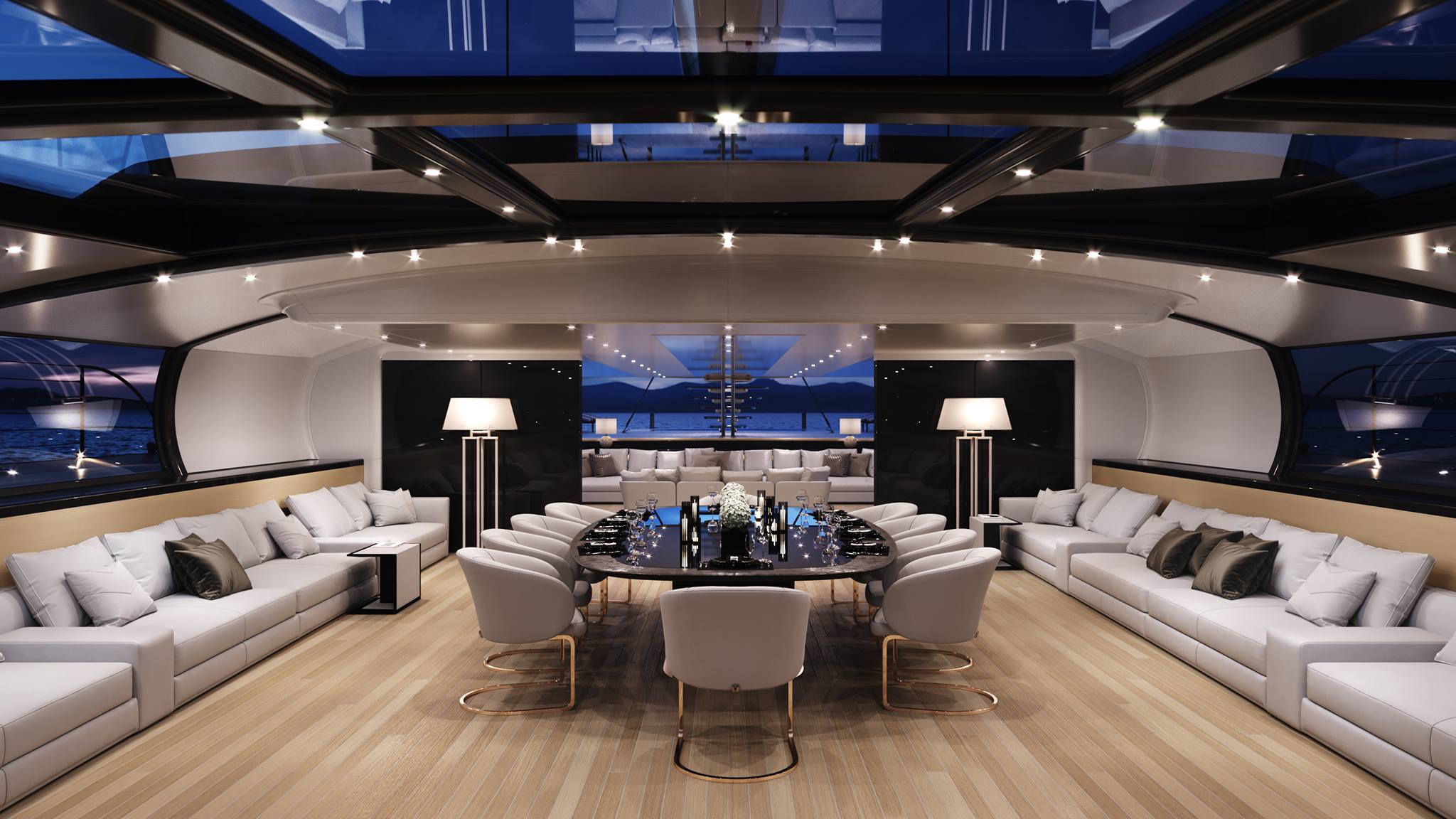 Working on the project, the design studio cooperated with computer graphics studio AltSpace as VR/CGI partner. They created a virtual reality experience using CGI graphics to illustrate the concept.

Photos via Malcolm McKeon.