The refit of
Cantiere delle Marche's
explorer
Audace
has been finished at the
Lusben
shipyard in Viareggio.
Audace
is a full-custom yacht commissioned by Andrea Merloni, former president of Fineldo and Indesit, who recently passed away. After his untimely death, the Merloni family, together with the shipyard, designer, and architect, wanted to carry out all the directives given as a form of respect for the late owner.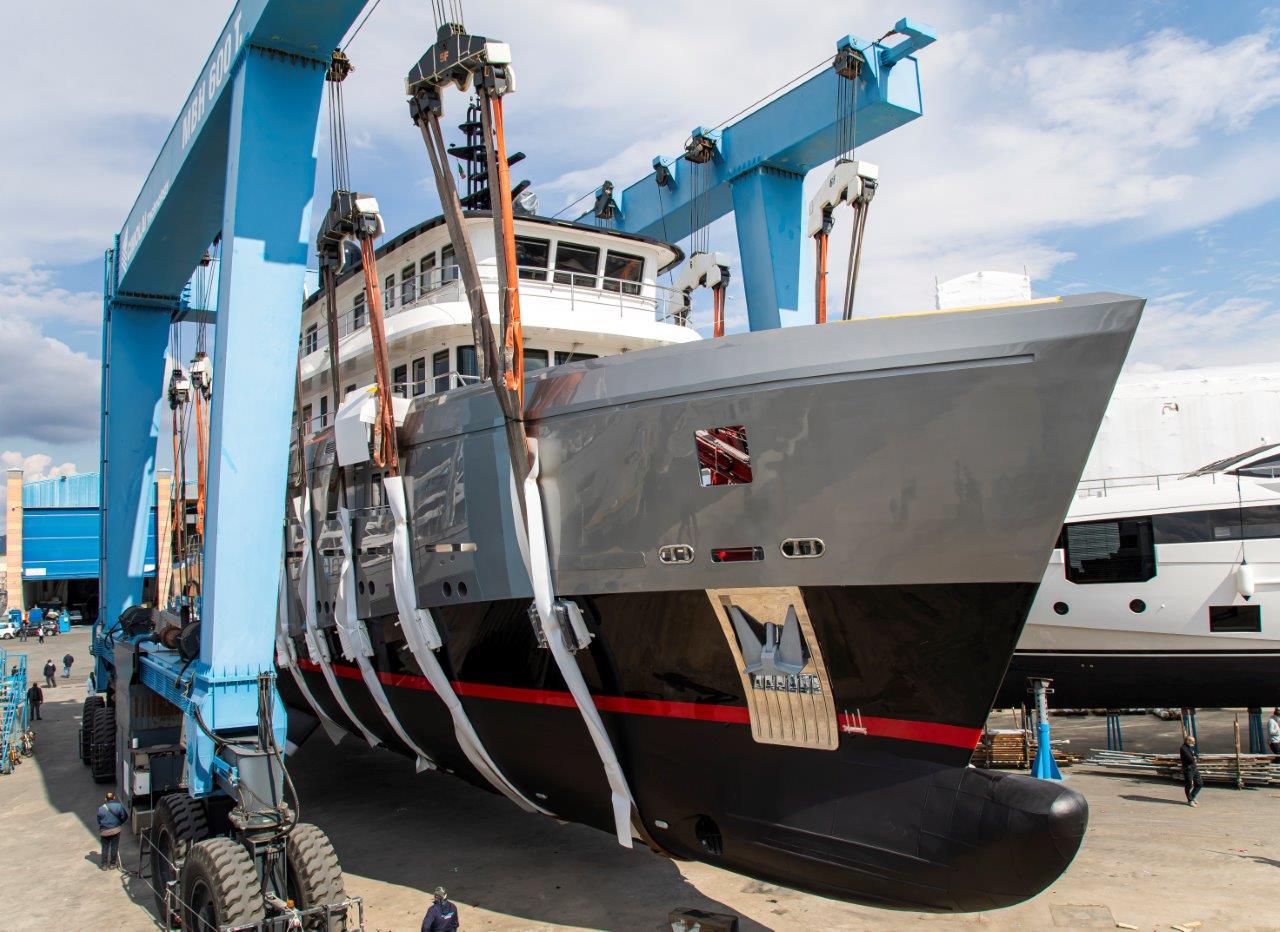 Designed by the close collaboration of Merloni, Andrea Pezzini, CEO of Floating Life, and architect Mauro Sculli of the studio that bears his name, Audace has been the subject of important structural work that has completely redefined her spaces and utilization. From the original 42 meters, she has grown to an overall length of 46.6 meters. The stern has been lengthened by 2.4 meters and the bow has been made more aerodynamic and lengthened by 2.2 meters. Thanks to these changes, the strengthening of the generators and other structural improvements, the maximum speed of the yacht has increased from 15.8 to 17 knots, while consumption has been reduced by 20%.
The boat interiors also went through a lot of changes. Two lifts were installed and the engineered emergency staircase now connects the owner's cabin with the lower deck. The flooring of the owner's deck and the upper deck has been redesigned and can now be heated, and the electrical system has been completely renovated. Finally, all the furnishings on the owner's deck have been revised and the palette has shifted from a prevalence of light colors to darker tones, which make the rooms feel even more refined.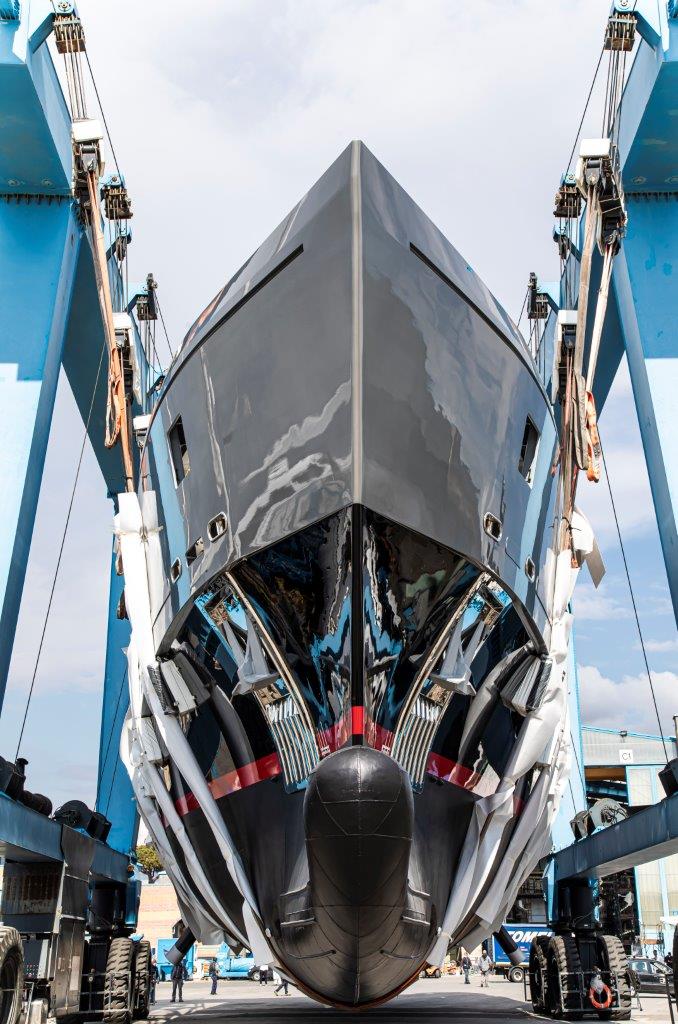 Like the interior, the exterior of Audace has been refitted. The stern platform has seen a total makeover of the teak and a robotic telescopic gangway has been installed, with an extension of 8 meters. The yacht was designed to facilitate a mainly outdoor life onboard and the large external living areas that Merloni wanted, which can accommodate a banquet of 60 guests, have remained intact, except for the bar areas, which have been made more professional.
All the works have been designed and followed by the technical studio of Floating Life and the Satura studio.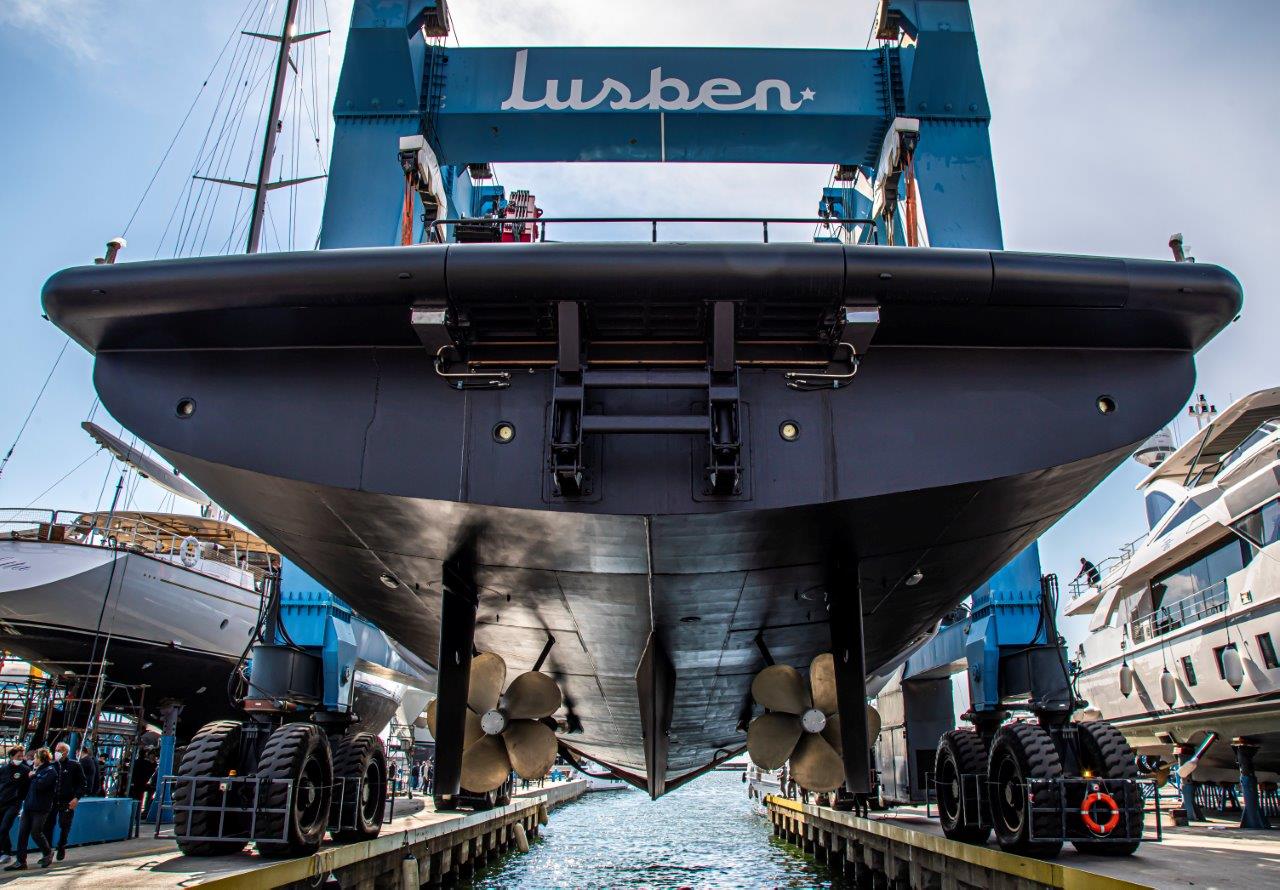 The refit was completed in 16 months with full compliance to the anti-Covid measures Lusben implemented.
Lusben staff and all the workers involved in the refit of
Audace
took part in a ceremony in the owner's memory, accompanied by the sound of the sirens of all boats in the marina. In early May, the yacht will sail directly to the Balearic Islands, Spain, where the late owner spent his holidays and another ceremony will be held in his honor.
Lusben
was founded in 1958 in Viareggio. The shipyard has over 60 years of experience in the yacht refit sector.
Credits: Lusben