Lexus, luxury vehicle division of the Japanese automaker Toyota, has made one more step towards yachting industry. The c
ompany has shared a teaser of the in-built LY 650 yacht presented in October 2018. LY 650 is expected to be completed later this year, according to a tweet from the company.
The Japanese brand first shared their plans regarding the yachting realm back in 2017, revealing a concept of a fast boat christened Sport Yacht. Later, a serial version of the Sport Yacht Concept has been presented, referred to as LY 650, where 'LY' is the Luxury Yacht, while '650' might stand for the boat's LOA of 65 feet or nearly 20 metres.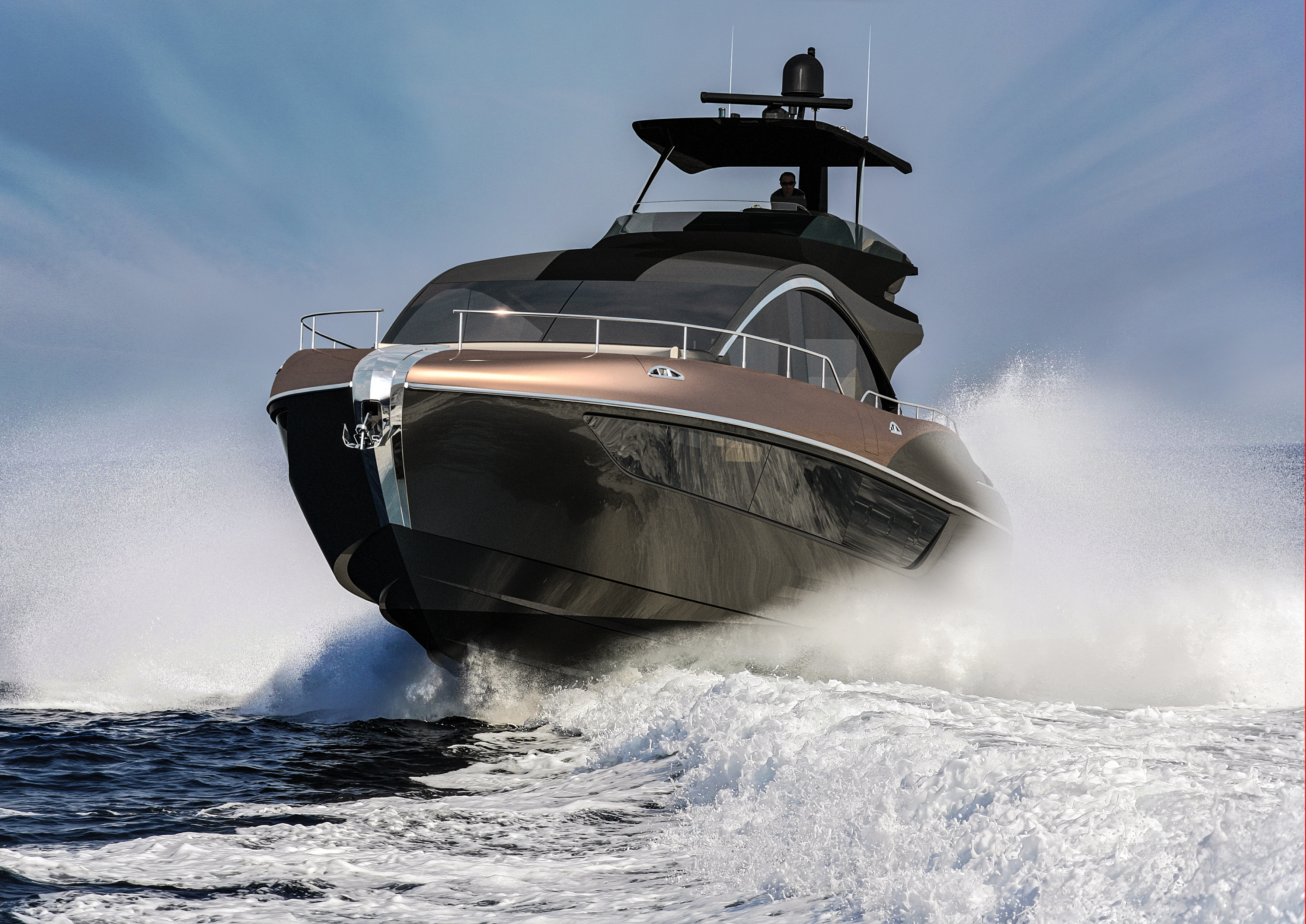 With a 5-metre beam, the newest Lexus yacht will boast a distinguished style reflected in the strong, pronounced bow, curved deck accents and accentuated aft hips. Viewed from the profile, the elegant rise and fall of the yacht's distinctly Lexus roofline flows into rising, broad hips of the rear section.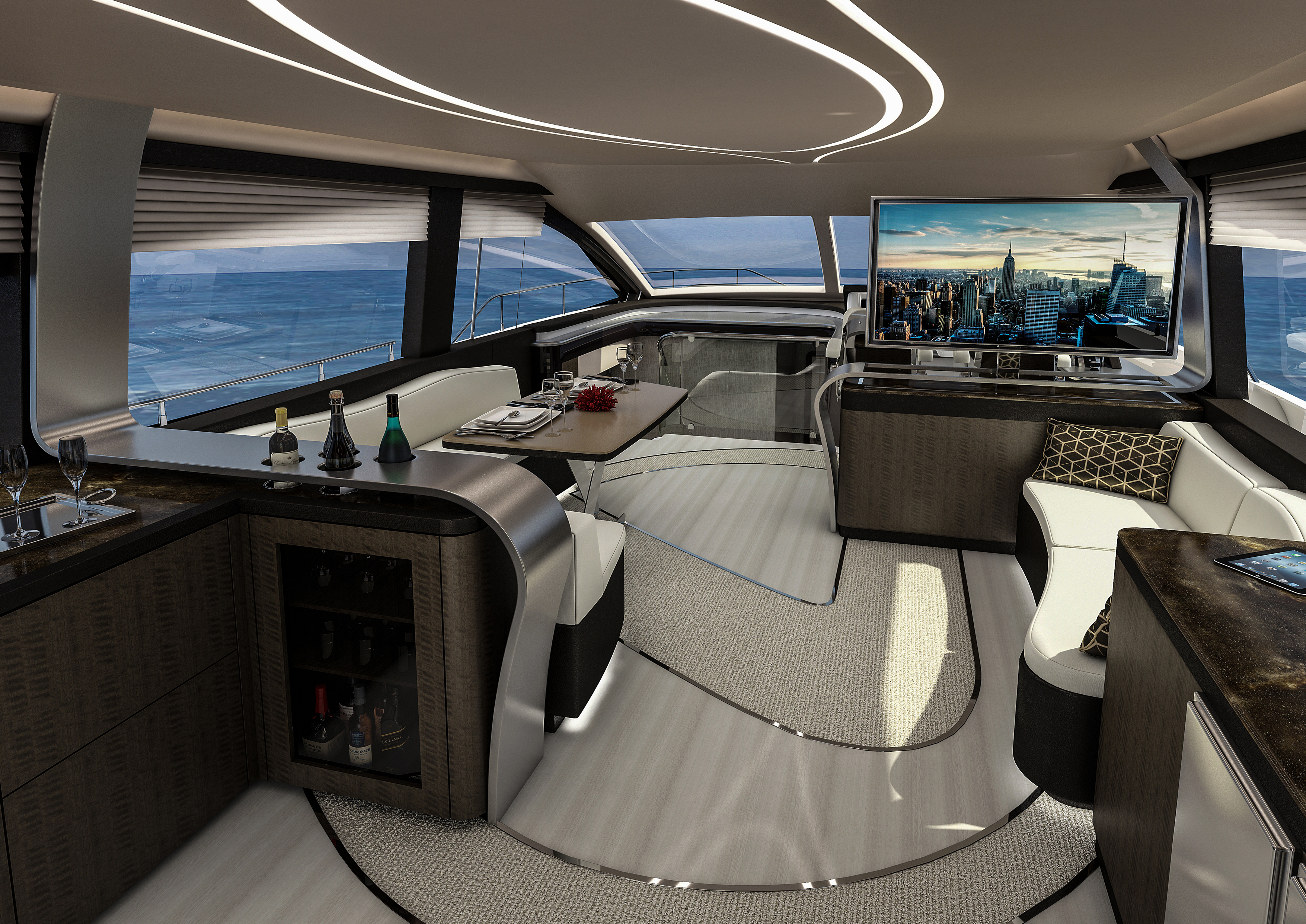 LY 650 will offer her guests three cabins with six beds, a flybridge with a hardtop and a large bathing platform.
The vessel will be propelled by two Volvo Penta IPS, donating 1,600 horses for two. Long crossings enthusiasts would be also excited about a 1,000-gallon fuel tank (3,785 litres) and a tank with fresh water supplies of 225 gallons (852 litres).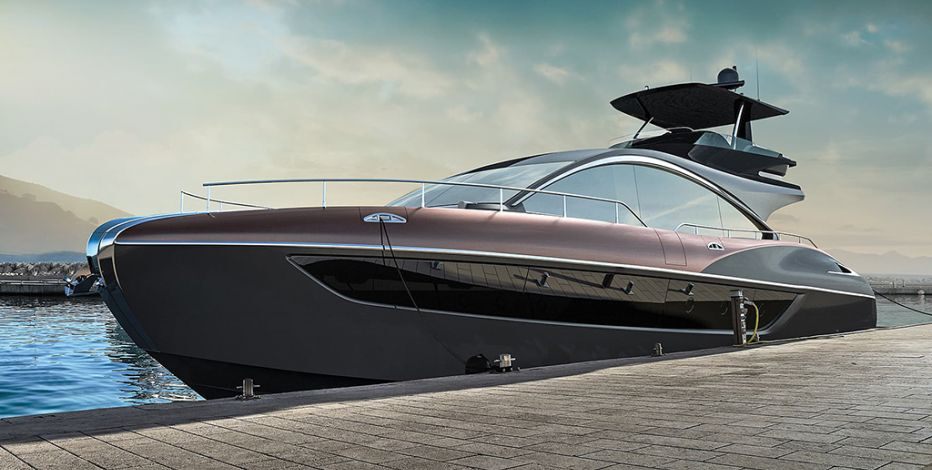 Construction of the model takes place at the North American shipyard Marquis Yachts, based in Pulaski, WI. Work on the first hull has already started, with the launch planned later this year. It has not been revealed yet, how many units the brand is planning to build, as well as the price has not been announced.