The Dutch manufacturer has launched the new 36-metre motor yacht which continued the Martinique line. Back in summer is was bought by a middle Eastern client, and trials will be started soon.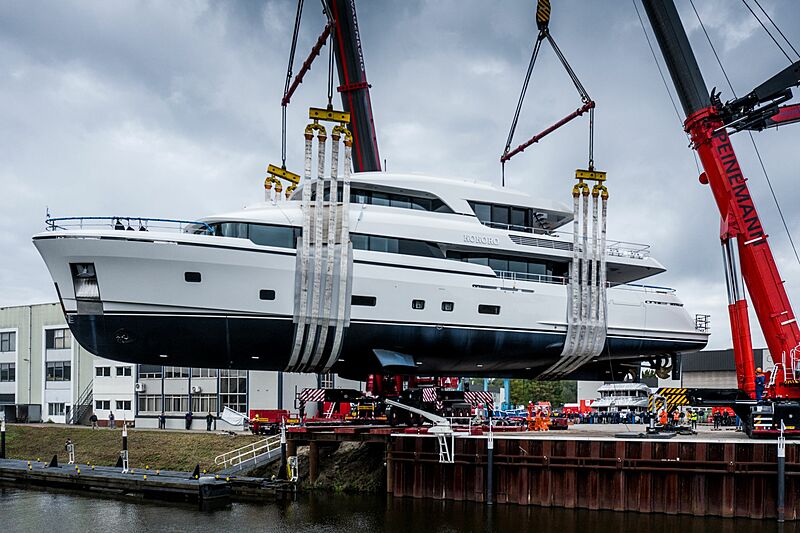 Photo: Tom van Oossanen
"I have always wanted a Moonen, but it was unclear when," as the newly made happy proprietor has stated. "It's, in fact, a smaller size yacht, but can easily compare with the largest superyachts in the world quality and style-wise".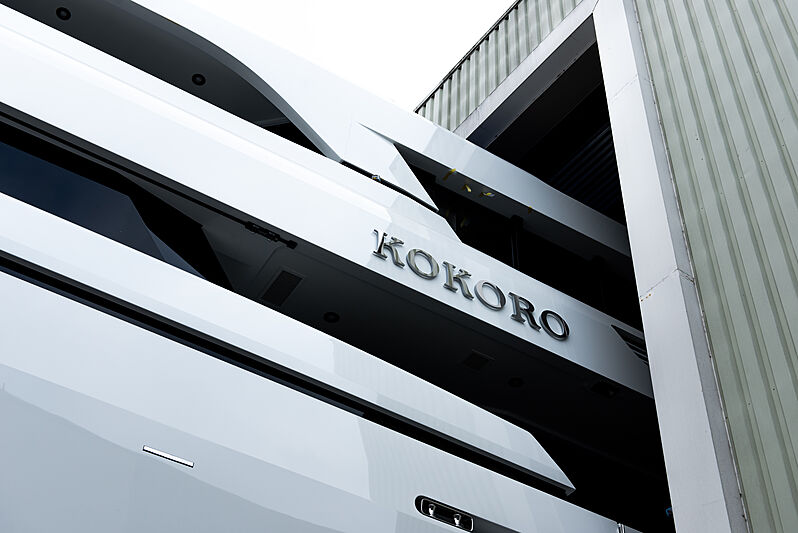 The vessel is indeed an efficient and enviable solution for a yachtman: she can cross the ocean and, thus, take the travellers onto an unforgettable world cruising in a small package. The range in nautical miles is 4,000 with the cruising speed of 10 knots, reaching 16.5 knots when at her full power.
The yacht's designers are the outstanding René van der Velden, Studio Indigo and Diana Yacht Design.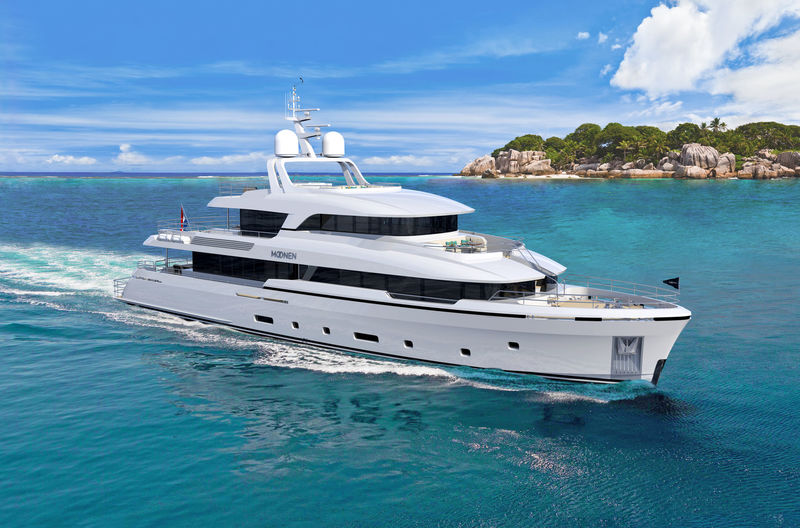 Kokoro is perfect for luxurious and relaxing pastime - she has got a large saloon on her vast main deck, a roomy master suite, dining area and an up-to-date galley. There is also a swimming platform and nice relaxation areas at the aft deck.
What's more - there's a true winter garden in the second lounge area at the bridge deck which transforms into an entertainment room, either indoor or outdoor.
The sun deck is equipped with a sound system and makes a great chilling zone for a nice company to seat, sunbathe, enjoy the bar and grill.
The boat can accommodate guests in its 4 additional staterooms on the lower deck, all equipped with private bathrooms.