Dutch shipyard
Jongert
is back on track with the sale of 47m Revolution brokered by Swell Yachting. The project is based on the Flow concept of Vripack.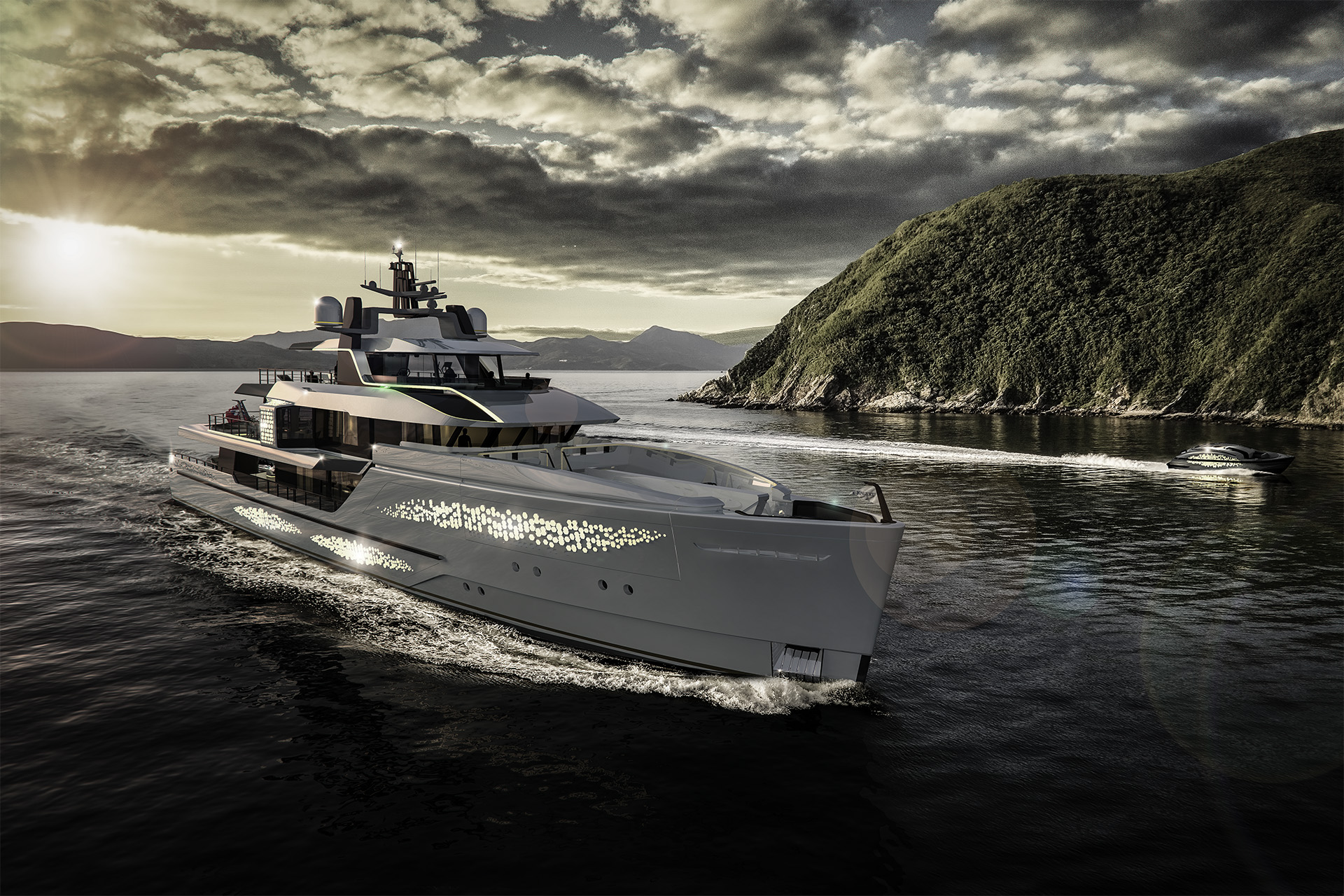 At 47 meter just under 500GT she boasts no less than 7 state rooms and 6 crew cabins, a 6 meter swimming pool, 8 meter Limo tender and 28 square meter gym. And that's just the tip of the iceberg. Also her technical backbone is the crème de la crème giving her outstanding expedition capability in terms of safety, reliability, comfort and longevity. More than one part hasn't even been invented yet
Marnix J. Hoekstra, one of the creative directors at Vripack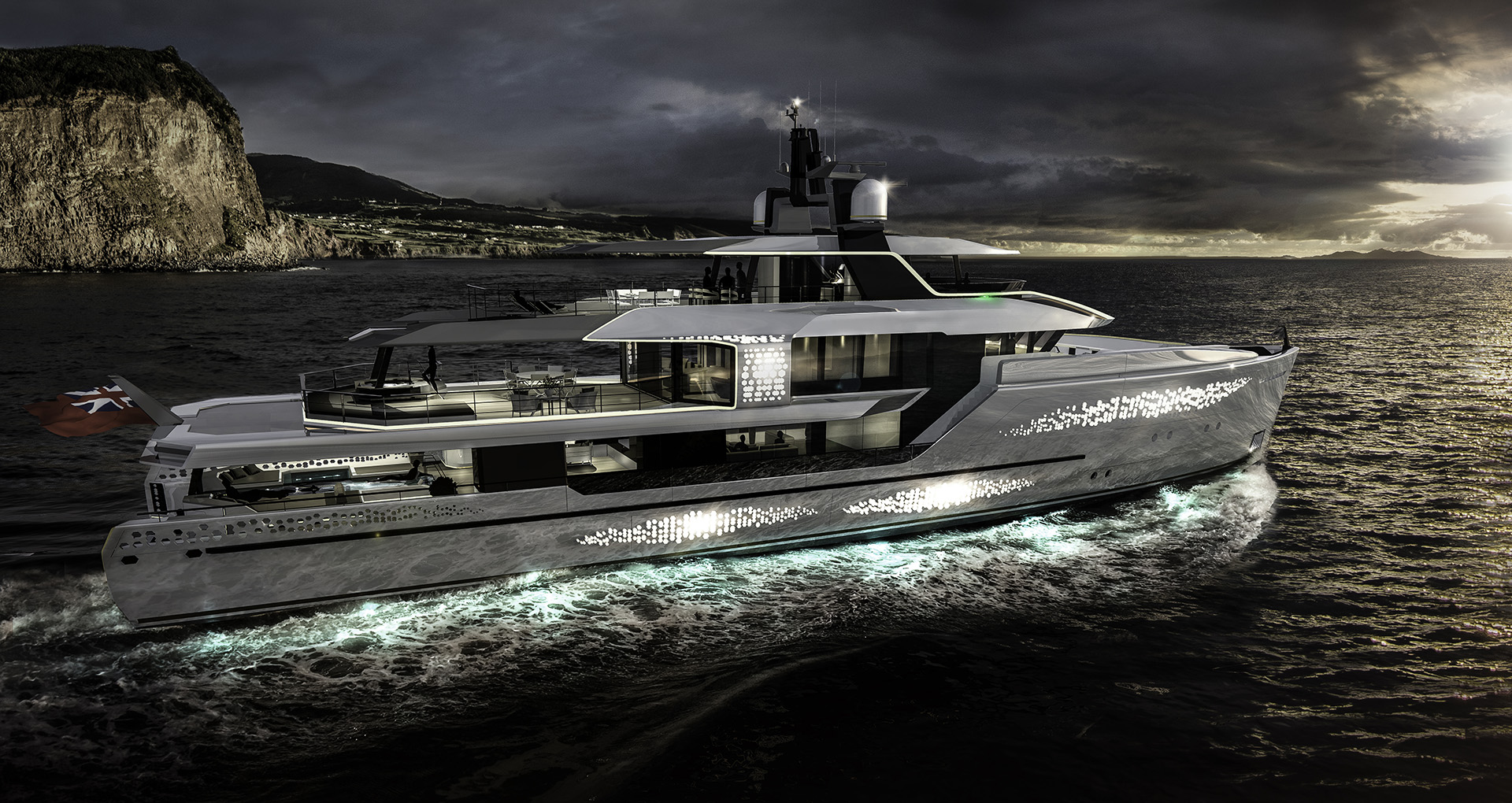 The lower deck guest state rooms are directly connected to the crew cabins allowing for quick undisturbed service access. A central staircase is available for the crew as well as for the guests. Right at the back one will find the jet stream pool with separate jacuzzi. The top deck hosts a full equipped gym and sports-bar.
Hoekstra continues:
About the interior décor I can't reveal anything other than that she is as much the yacht of the sportive adventurous owner as well as his lovely wife and playful kids. They came to us for a globetrotter which can safely handle the Seven Seas and provides the comfort of a family home and got nothing less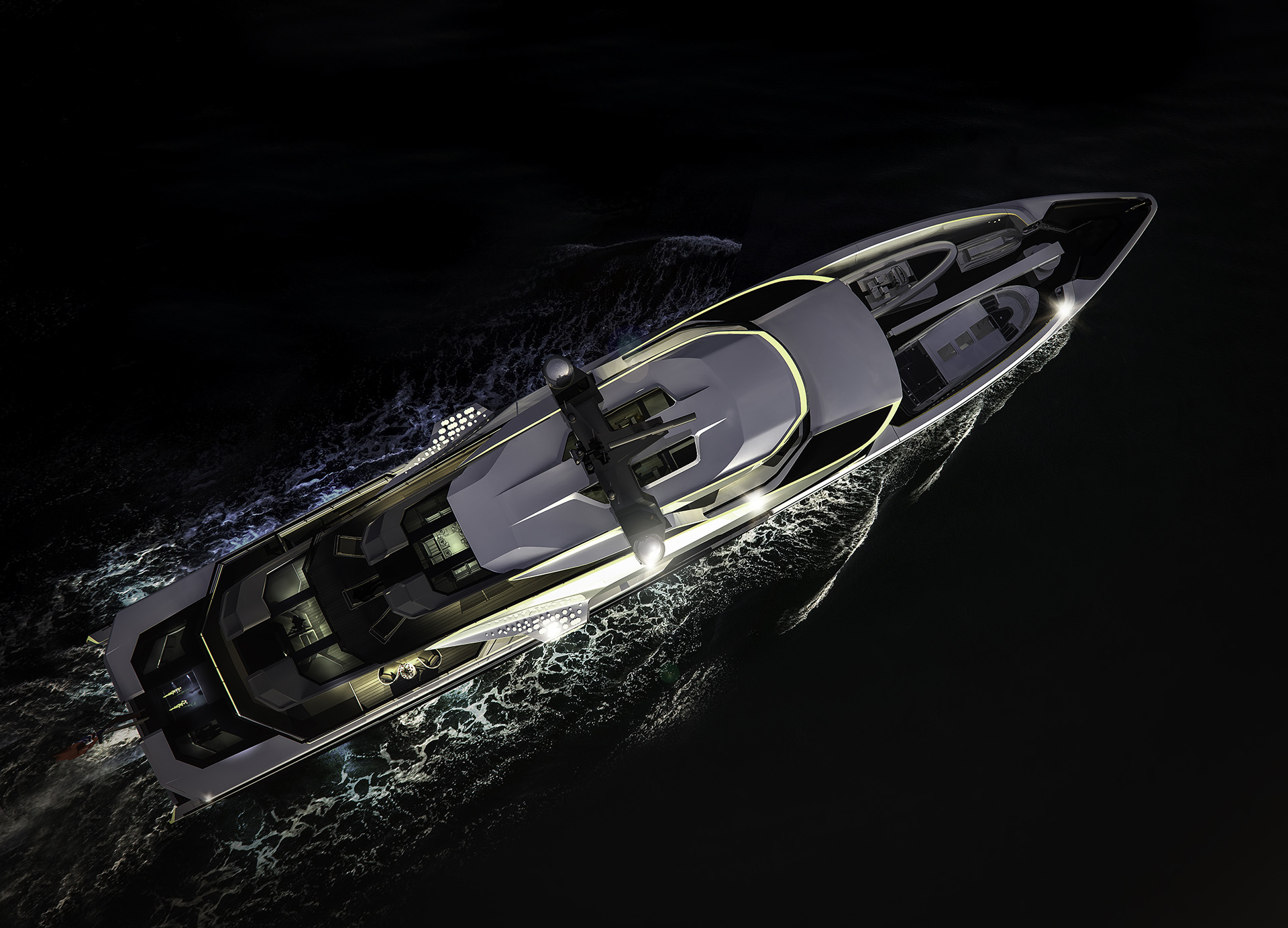 Following the holistic signature the yard team together with the Vripack engineers created a diesel-electric drive train which to date is only available for bigger yards. The biggest benefit is for the owners as the engine room is about 50% smaller than normal due to the space efficiency of electrical drives and electrical pods. Hoekstra adds: "Those Veth pods by the way aren't even existing yet. Veth is inventing them as we speak." Another innovation which will be created is the mooring system that will allow the yacht to be docked without any mooring line hooked or anchor dropped.
Jongert plans to display Revolution at the 2018 Monaco Yacht Show.