A new Chase Boat has entered the market and it's quickly climbed the ranks to our number one spot, says
Chase Tenders
.
We're finding it difficult to find another Chase Boat that offers the perfect mix of boating and hospitality like that of the AXOPAR 37 Sun-top. High-build quality, unique in design and versatile, the Sun-Top is ideal for owners, guests and crews alike.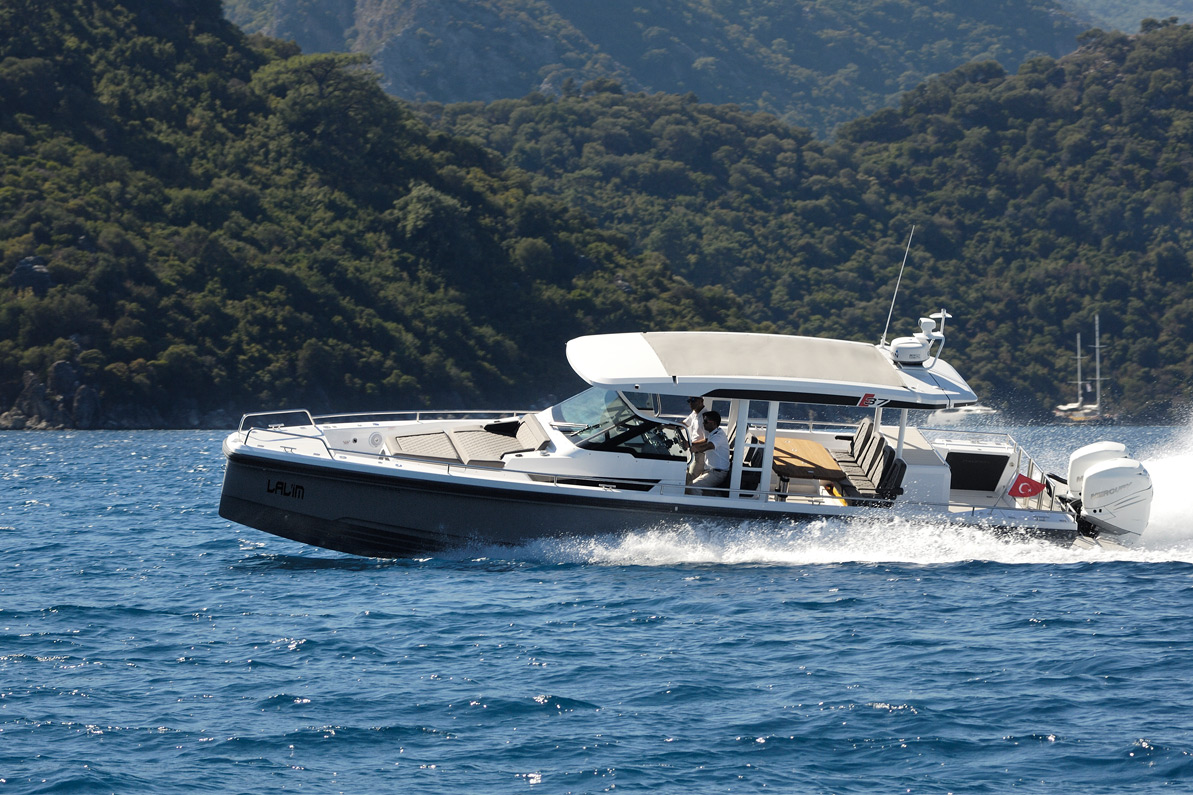 If you've ever asked yourself the question 'How does a Chase Boat benefit us more than a traditional garaged tender or RIB?' we think the Sun-Top might be the answer. We understand that, in the world of 35 foot plus superyacht tenders, there's a broad range of high-quality boats, all promising stand-out features that can quickly turn heads. So, to make things easier, we've broken down why the AXOPAR 37 Sun-Top is the Chase Tender team's Chase Boat of choice for the coming season.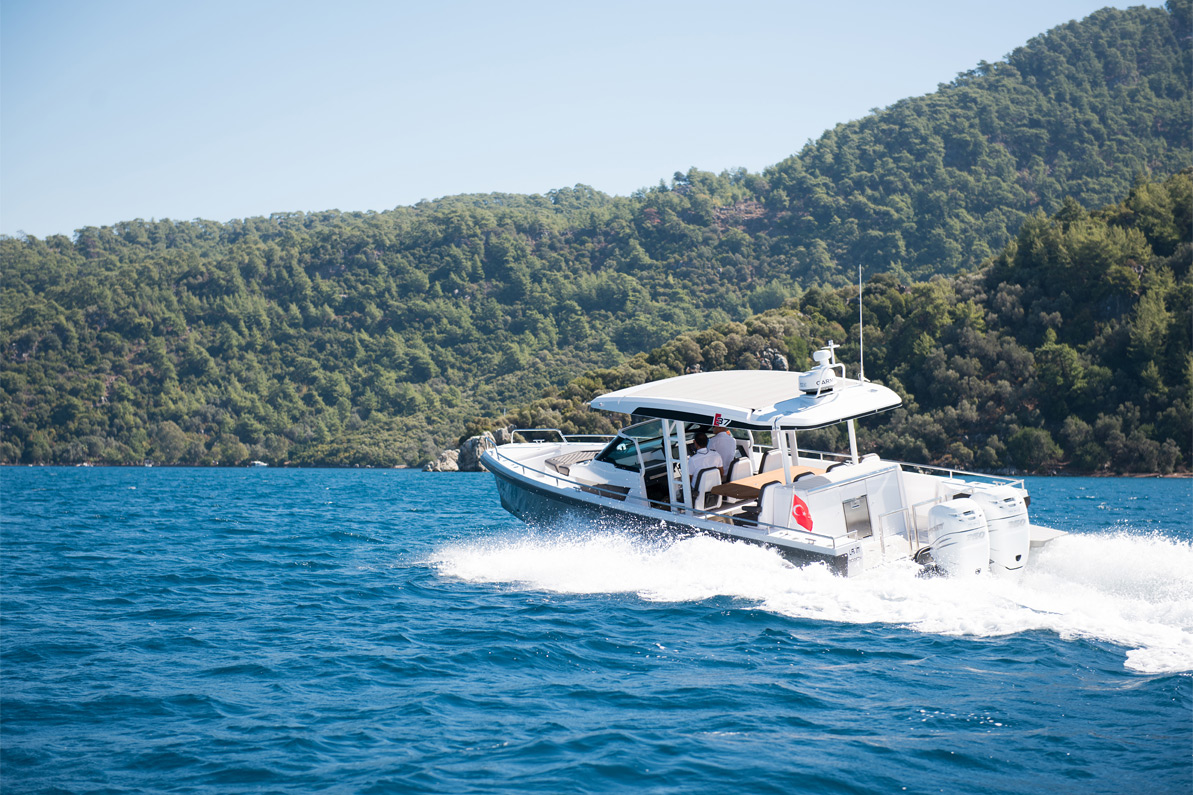 Let's start with the space on deck, offering a range of different social dimensions. The Sun-Top offers an extended length roof when compared to its T-Top counterpart; offering maximum shade and weather protection, and with a full-length Sunbrella canvas section that can be opened with ease, you can quickly turn it into an open boat. You can choose a manually-controlled canopy or upgrade to the fully electrical or fully enclosed options.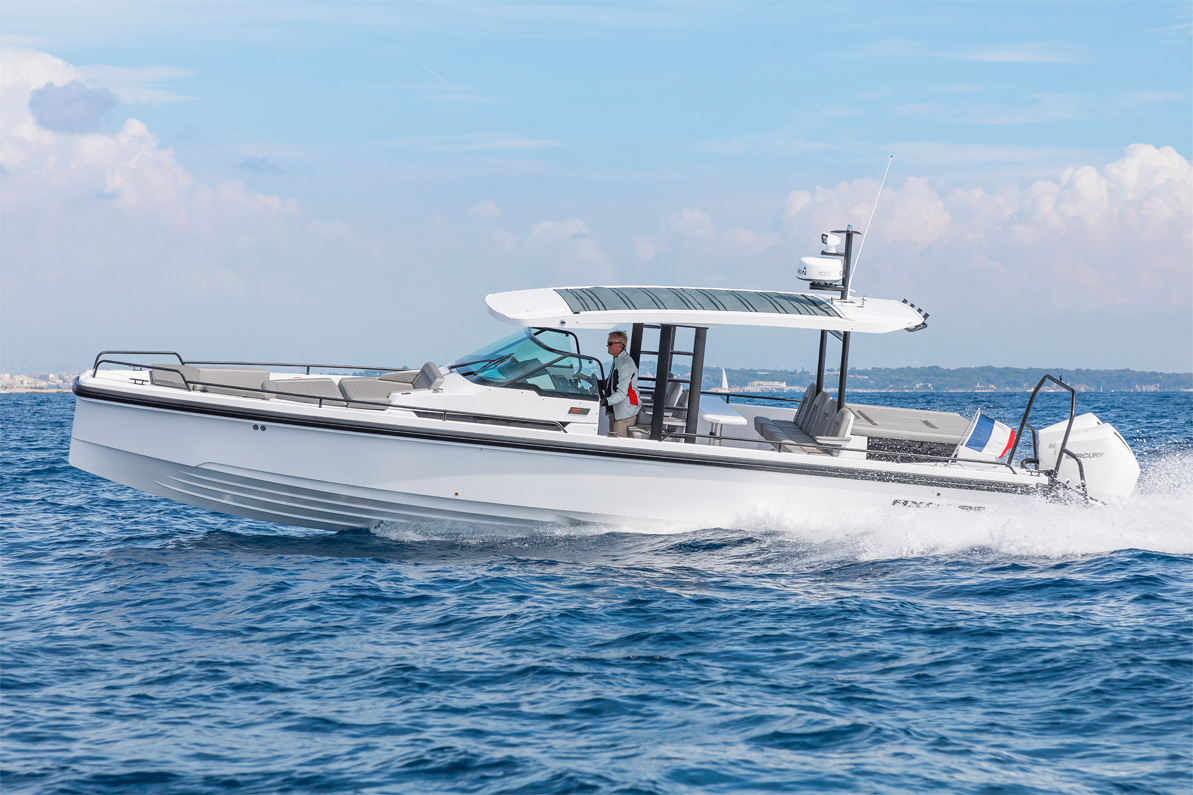 Underneath the Sun-Top, there are seven fixed seating positions which can be arranged to be forward facing, or seated around a central dining table. The Sun-Top also benefits from a large foredeck seat, where you can sit back and relax or use as a sunbed. With such a large amount of deck space available, the Sun-Top provides an easy walkaround side deck, allowing guests, especially younger ones, to access all parts of the boat comfortably and safely, a standout feature compared to other typical Chase Boats of this size.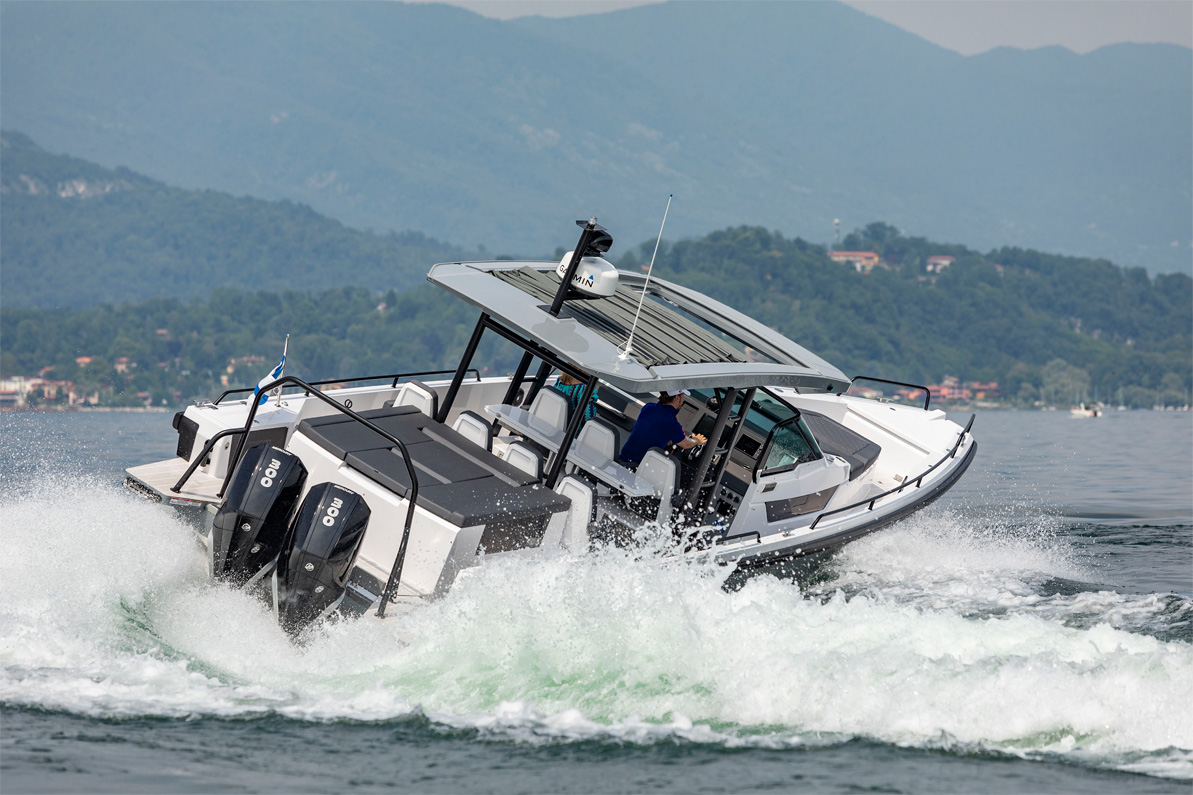 You can choose to add the optional aft cabin, though as standard, the vessel offers a well-equipped double forecabin featuring a toilet, sink and air-conditioning (if specified). The aft offers a sunbed above, or you can choose a wet-bar with fridge, electric grill and sink in its place. On top of that, the vessel offers up to two drawer-type refrigerators on deck along with two large storage lockers, which holds enough food & drink for all-day hospitality. This is ideal for owners and guests pursuing an al-fresco dining experience wherever and whenever they can.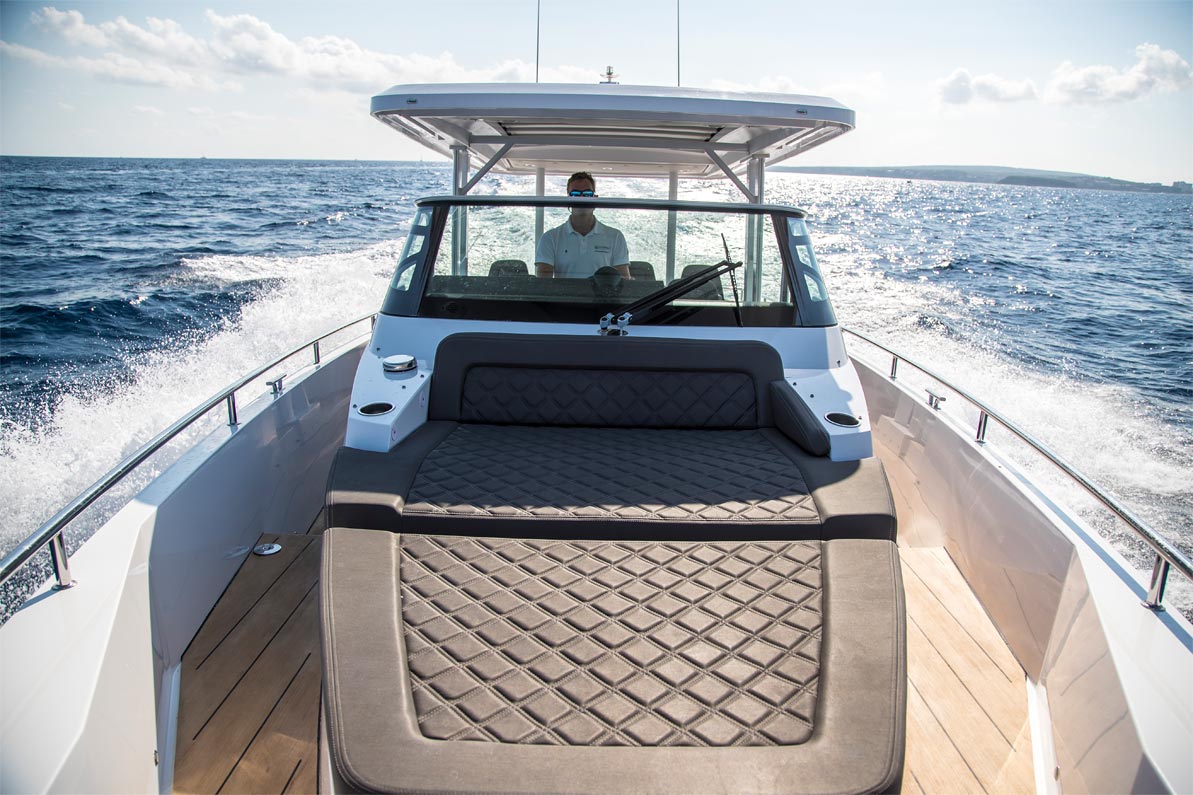 For guests, there is a large amount of deck space aft and a boarding ladder, coupled with a ski frame, making the Sun-top a fantastic choice for watersports enthusiasts. This not only means you have very satisfied guests, but ensures the parent vessel as a package stands out as an exceptional charter amongst its competitors.
Chase Tenders has also successfully equipped many Sun-Top models with a bow towing eye, allowing flexibility to conserve its fuel during passage making, or for all crew to be available on the parent vessel.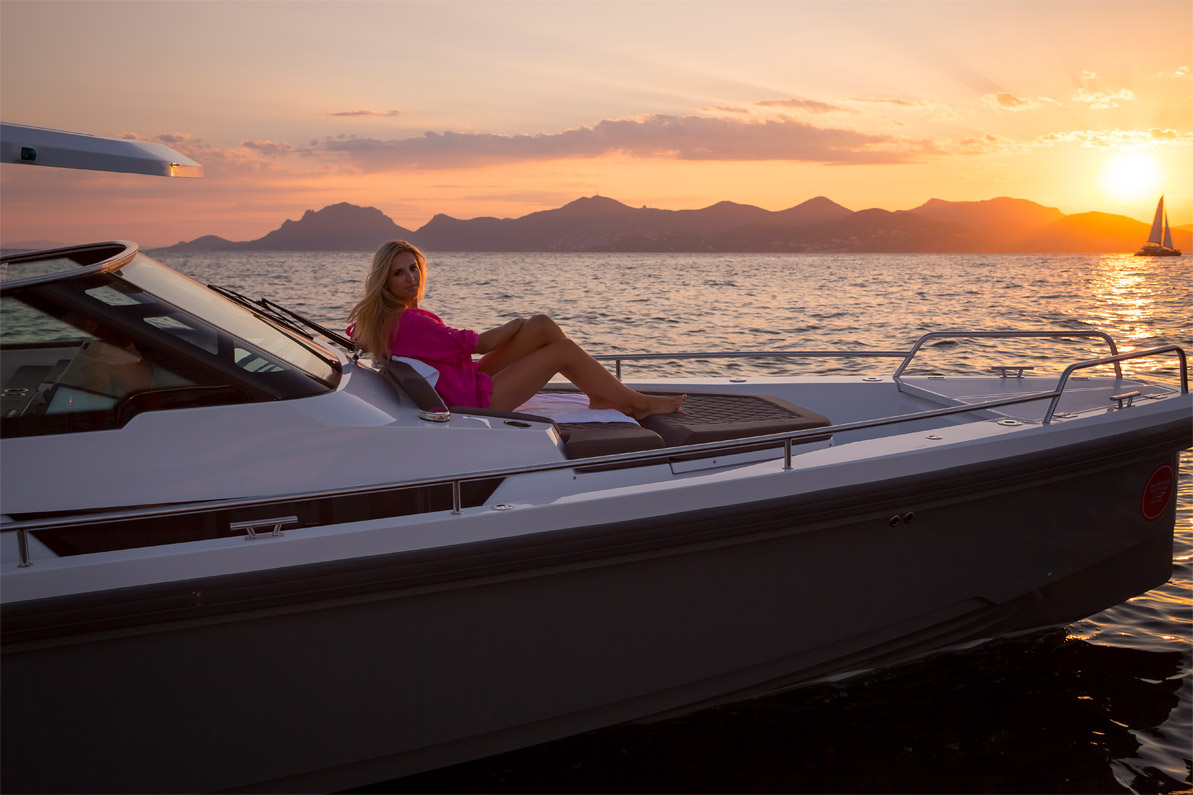 When comparing it to the competition, the AXOPAR 37 Sun-Top comes equipped with a well specified list of options, a pair of Mercury Verado 350HP outboards (capable of 45 knots), delivery and commissioning for circa €210,000 plus TAX. Compare this to an Ex. works, Ex. TAX price of €580,000 for a Wally Tender. When you take into consideration the need to update tenders on a regular basis due to high hours, wear and the need to keep the parent vessel's treasure chest new and appealing, the Sun-Top certainly offers excellent value.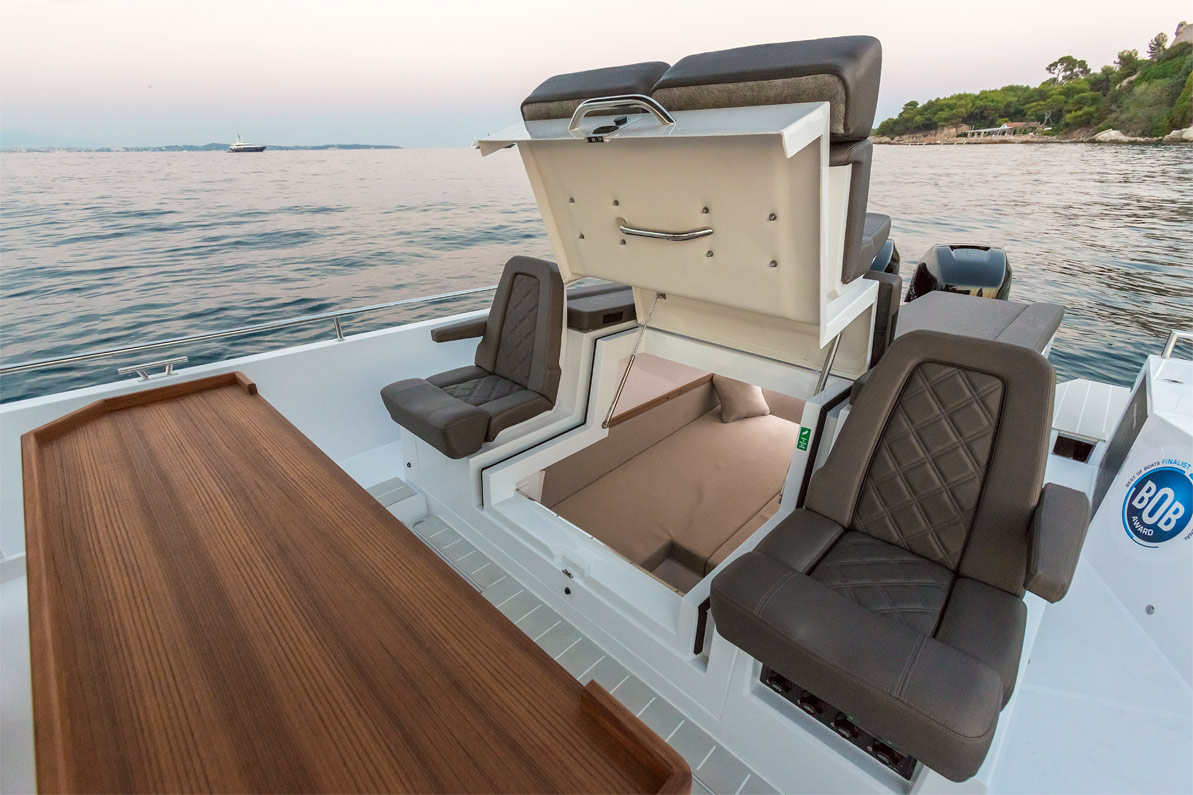 The 37 Sun-Top is available to order from Chase Tenders ready for the 2019 season!
Favourite features:
· Forecabin - All 37 models have a spacious and bright forecabin with lounge seating, a queen size bed, a fixed cupboard and a toilet with privacy curtains.
· Sunbed on Foredeck - The foredeck features a large sunbed with cup holders and optional cushions
· Adjustable table in Cockpit - The 37 TT and ST models are fitted with an adjustable table in the cockpit. The front seats can be turned to face the sofa for entertaining 7 guests by the table.
· Day Cruiser Aft Cabin - All models can be equipped with a day cruiser cabin on aft deck sleeping 2 persons with twin flush Lewmar roof hatches and side windows.
· Walk-around Deck - All 37 models feature a walk-around deck for easy handling and access.
· Sun-Top with Sliding Canvas Section - The 37 Sun-Top gets its name from the huge sliding canvas mid section which lets you either enjoy the sunshine in the cockpit or shield yourself from strong sunlight and heat.
What clients say:
Tristan Mortlock, Captain of MY AWOL:
"We bought "Chasing AWOL" (AXOPAR 37 ST) from Chase Tenders beginning of 2018. It was a very easy, pleasant and smooth experience. We are very happy with the result and very happy with the boat. It's been a great addition to the mother ship and we highly recommend it as a chase boat to any vessel. Big thank you to Chase Tenders, we're looking forward to a great summer".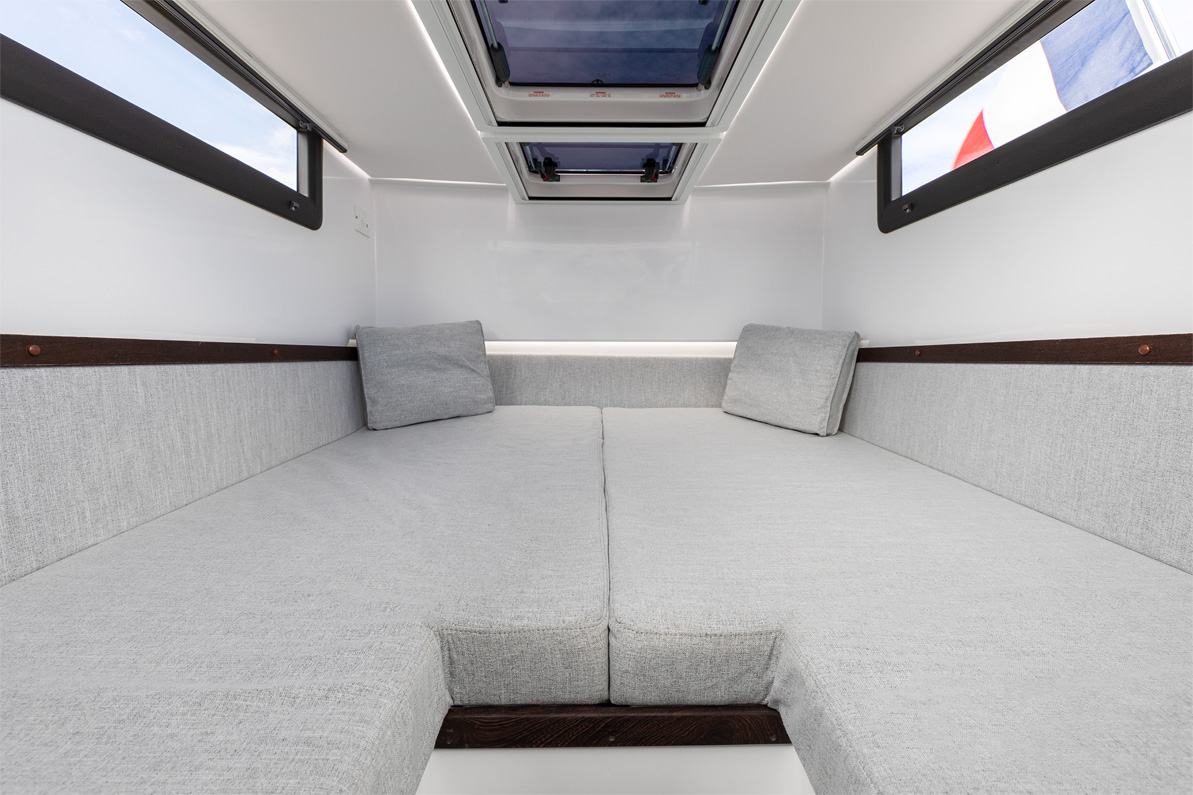 Jonathan Wiehahn, Tender Captain of MY Mischief
"I've had the pleasure of captaining a 37 AXOPAR for the summer. She's been a great tender and easy to manage and manoeuvre.
On the managing side, as it's a fairly basic boat, there is not much to go wrong. Everything is in an accessible place so doing my morning checks of bilges and all systems it was easy. I really like the improvements from the previous AXOPAR to the current one we have.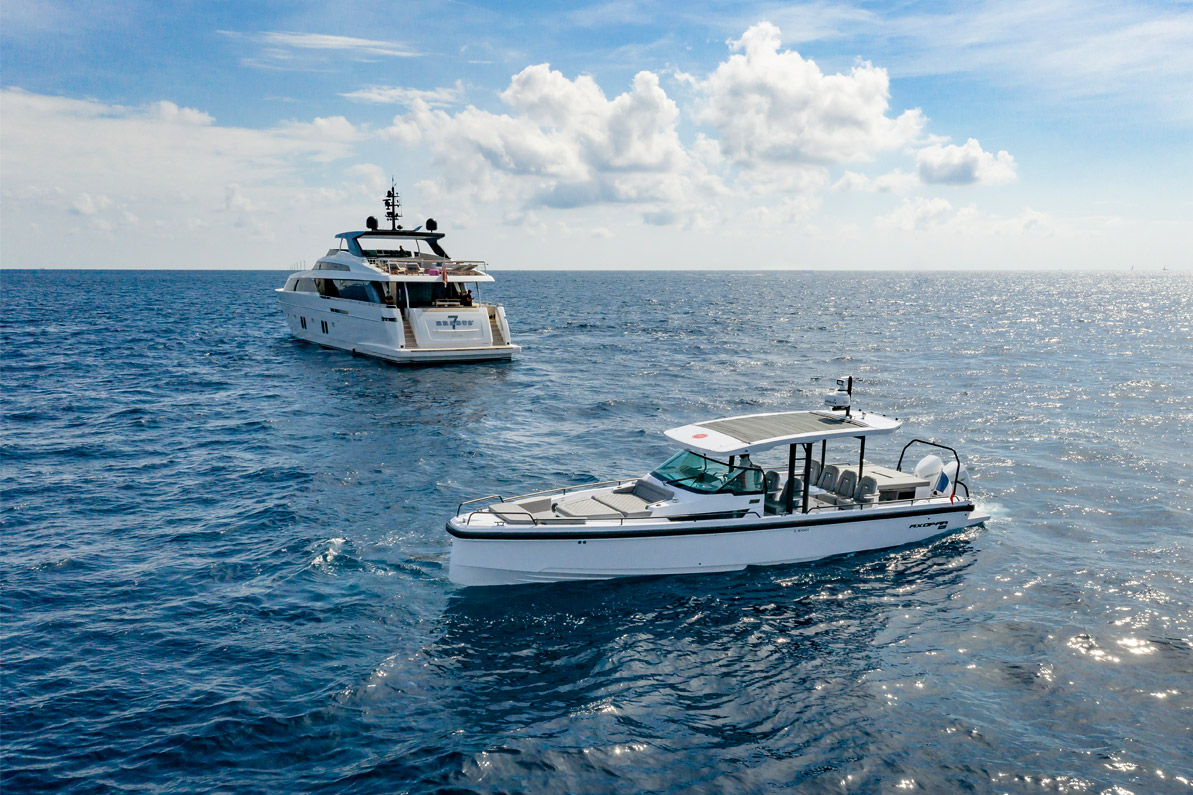 In calm weather she gets up on the plane easily and just glides through the water. Get the trim tabs correct and trim the engines and you can easily do 48 knots. In slightly heavier conditions you just need to get your angle into the swell right and she just rides right over with easy, keeping guests dry. And close quarter manoeuvres she's very easy to handle and with the bow thruster you can get into very tight spaces and make it look easy".