Sold in November 2017 at Christie's for $450.3 million, the painting Salvator Mundi by Leonardo da Vinci has become the most expensive artwork ever sold at auction. Nearly two years later, it is still unknown where the piece is located, while art market website Artnet has
published an opinion piece
by art dealer Kenny Schachter assuming that the painting is on-board
the 134-metre superyacht Serene
.
Salvator Mundi, Leonardo da Vinci
As it was first shared by The New York Times, the superyacht previously owned by Russian billionaire, Yuri Shefler, now supposedly
belongs to Saudi Arabia's Crown Prince Mohammad bin Salman
. Reportedly, the oligarch sold his superyacht in July 2015 to Saudi Arabia's deputy crown prince for $458 million.
Built by Italian shipyard Fincantieri, at the time of her delivery,
Serene
was the nineth largest yacht in the world. She features exterior lines drawn by Espen Oeino and
series of interior innovations
by British design studio Reymond Langton.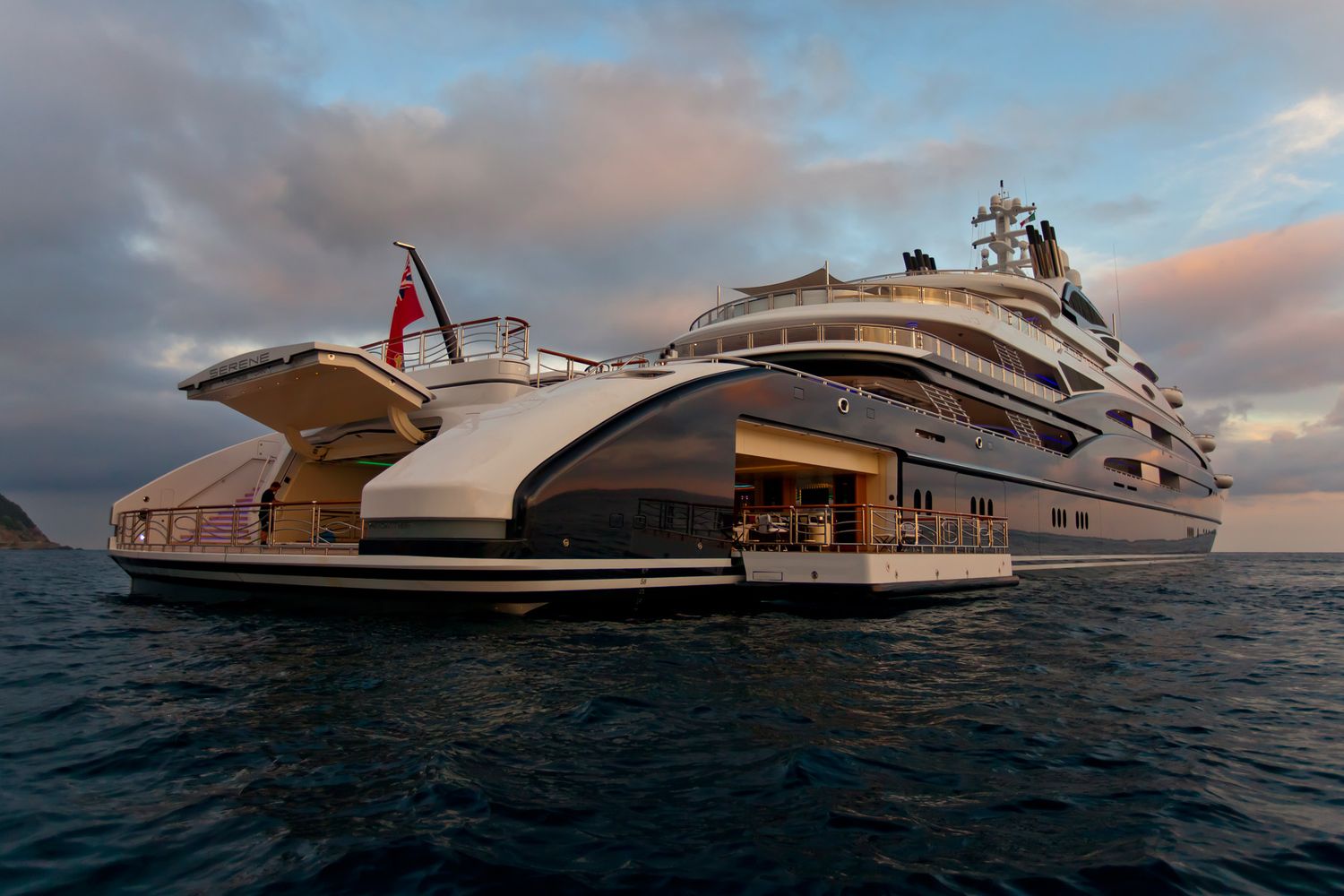 Stretching over a beam of 18.5 meters,
Serene
is 6 decks tall and boasts a myriad of amenities that few five-star hotels have. One of her most noticeable features from the outside is her suppressed bathtub located aft of the sundeck.
One of the seven pools onboard Serene, the Jacuzzi on the top deck is surrounded by lounging pad for sunbathing. Forward of the hot tub is a fully-stocked, wet bar underneath the yacht's observational deck that features an additional set of sun loungers.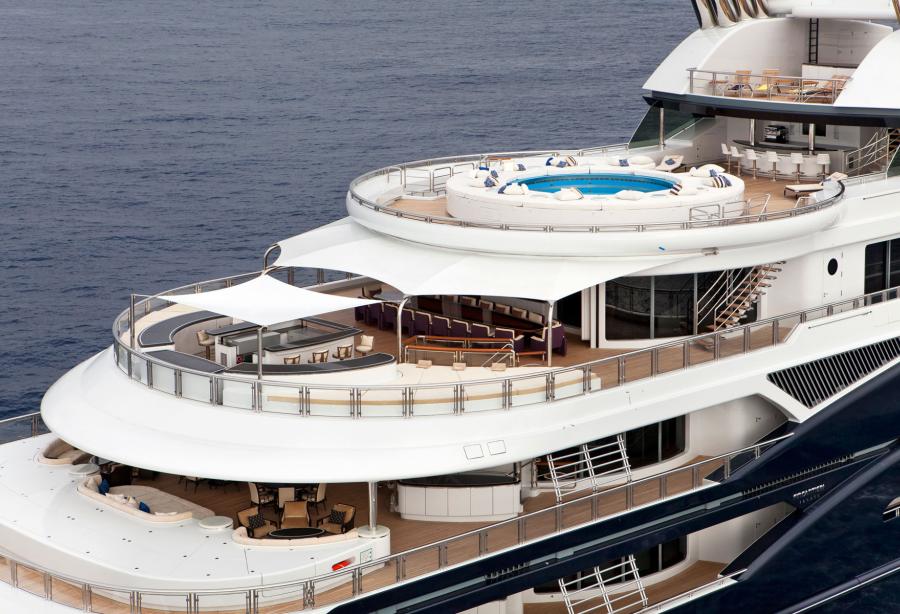 Inside, Serene incorporates a sophisticated mix of cream and dark colours with wooden fixtures. Offering views from any imaginable vantage point, Serene's sky lounge is equipped with a myriad of sofas, chairs and coffee tables for cocktails and tea.
A more formal location designed for the entertainment of larger groups, the main lounge features white colours with dark tones. At the centre of the room is a piano with cocktail tables spread out across the room. Interestingly, this lounge sits just over the main dining room with its chandelier hanging through the two spaces and letting the music spread.
Each space on Serene features a different set of colours, all coordinated across one central theme that spreads around the yacht with circles both on the floor and on the ceiling to create a sense of symmetry. Some of Serene's unique features include an indoor climbing wall as well as an underwater observation lounge.
The 134-meter yacht can carry a total of 24 guests across 12 staterooms divided into one master suite with essentially an owner's deck, a VIP cabin, three twin cabins and seven double staterooms. Serene carries a crew of over 40 people onboard.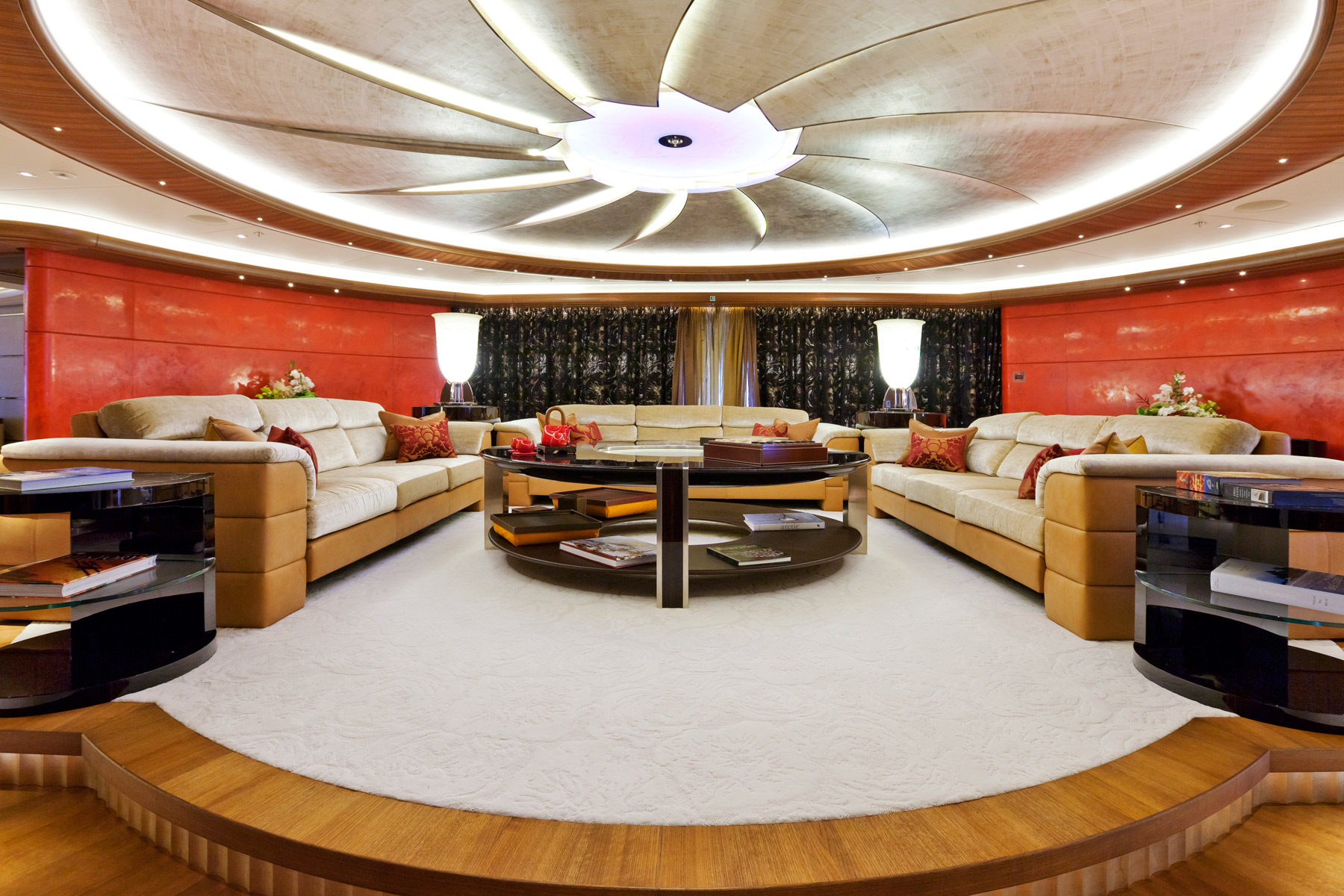 Returning to the painting, it's been long been believed that Saudi prince Badr bin Abdullah bin Mohammed bin Farhan al-Saud who had placed the winning bid for Salvator Mundi, was acting on behalf of the crown prince, reports CNN Style. Despite an official denial from the Saudi embassy in late 2017, stating that Prince Badr had acted as an intermediary for the Abu Dhabi Department of Culture and Tourism instead, bin Salman has never released a statement himself confirming or denying his role in the purchase.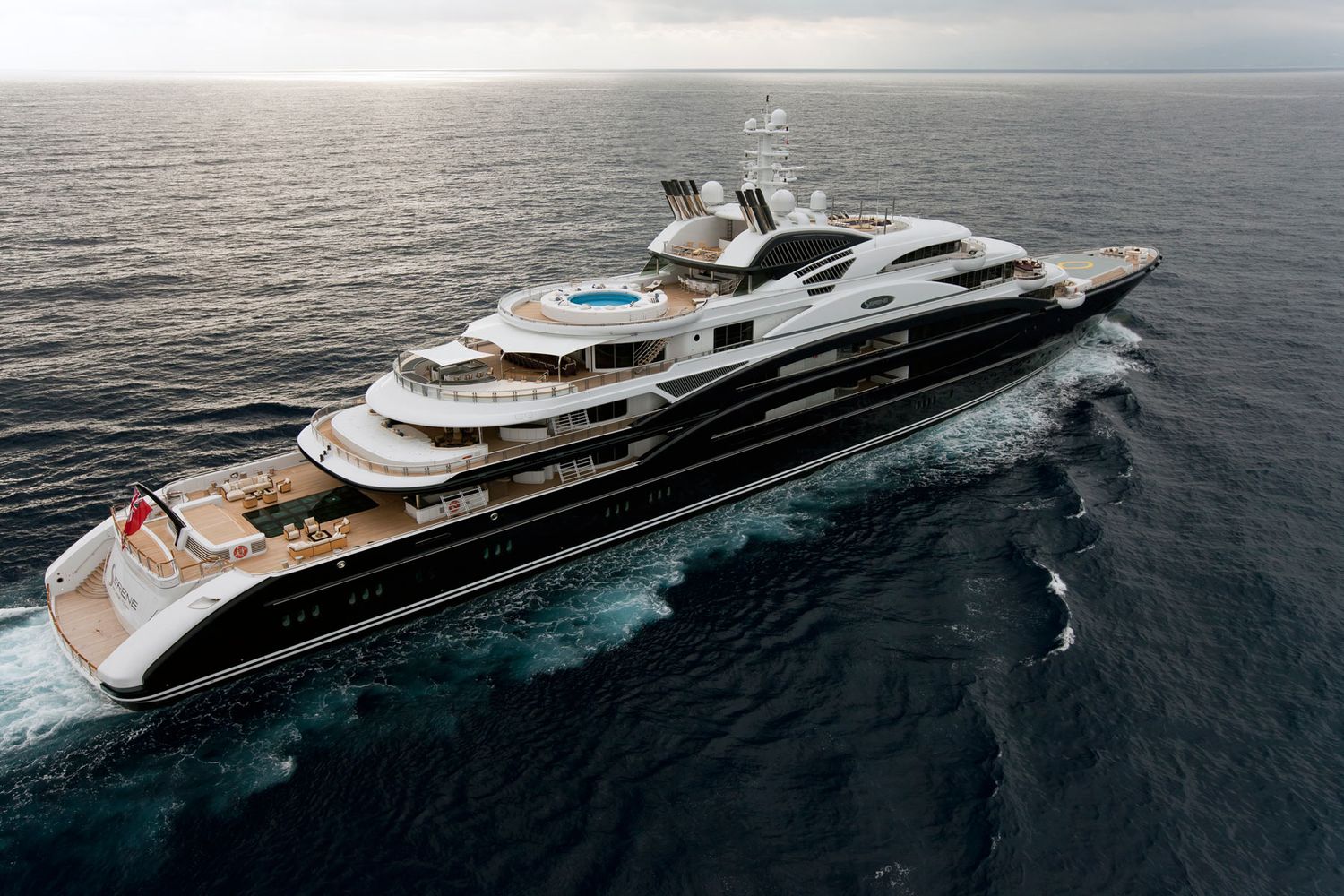 First supposed to go on display at the Louvre Abu Dhabi last year, the painting would reportedly remain on-board Serene until the crown prince completes a new cultural hub in Al-Ula, according to Schachter. This could be not the first case of possible storage of highly expensive works of art on-board superyachts, with, for instance, British billionaire Joe Lewis keeping Francis Bacon's $70 million 'Triptych 1974 – 1977', aboard
the 98-metre superyacht Aviva
, according to
Bloomberg
.