Built by
Feadship
in 1986, 57.3m
Minderella
has an interior design by Terence Disdale and an exterior design by De Voogt.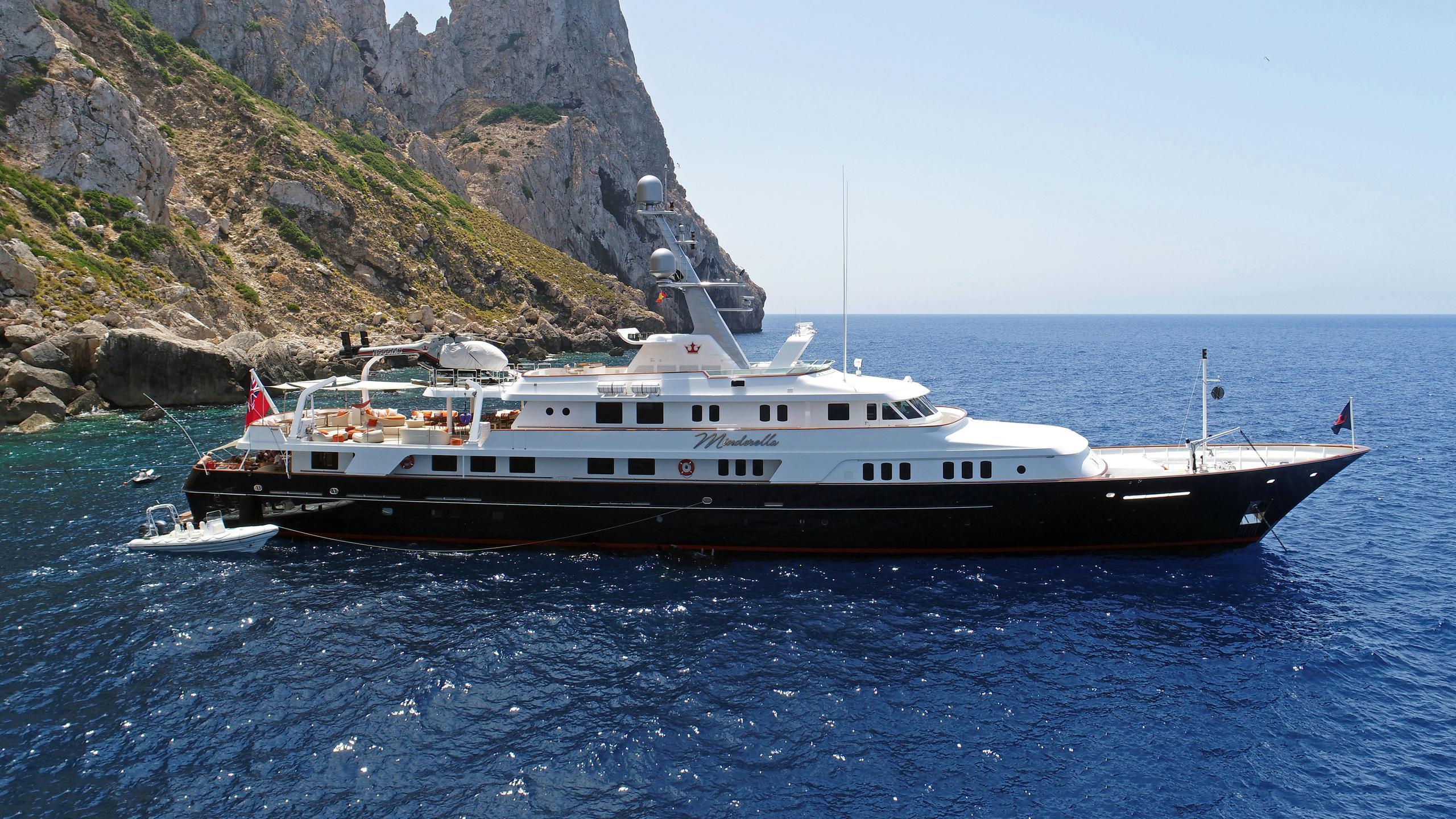 The yacht was acquired by Mindy and Glenn Stearns and named Mindella (after the musical that Glenn ordered at Orange County School of Art for Mindy's 40th birthday) for a 15-month trip around the world.
A lot of the changes were designed to make the yacht more comfortable. For example, an old two-person spa pool was replaced with a spacious 12-person version.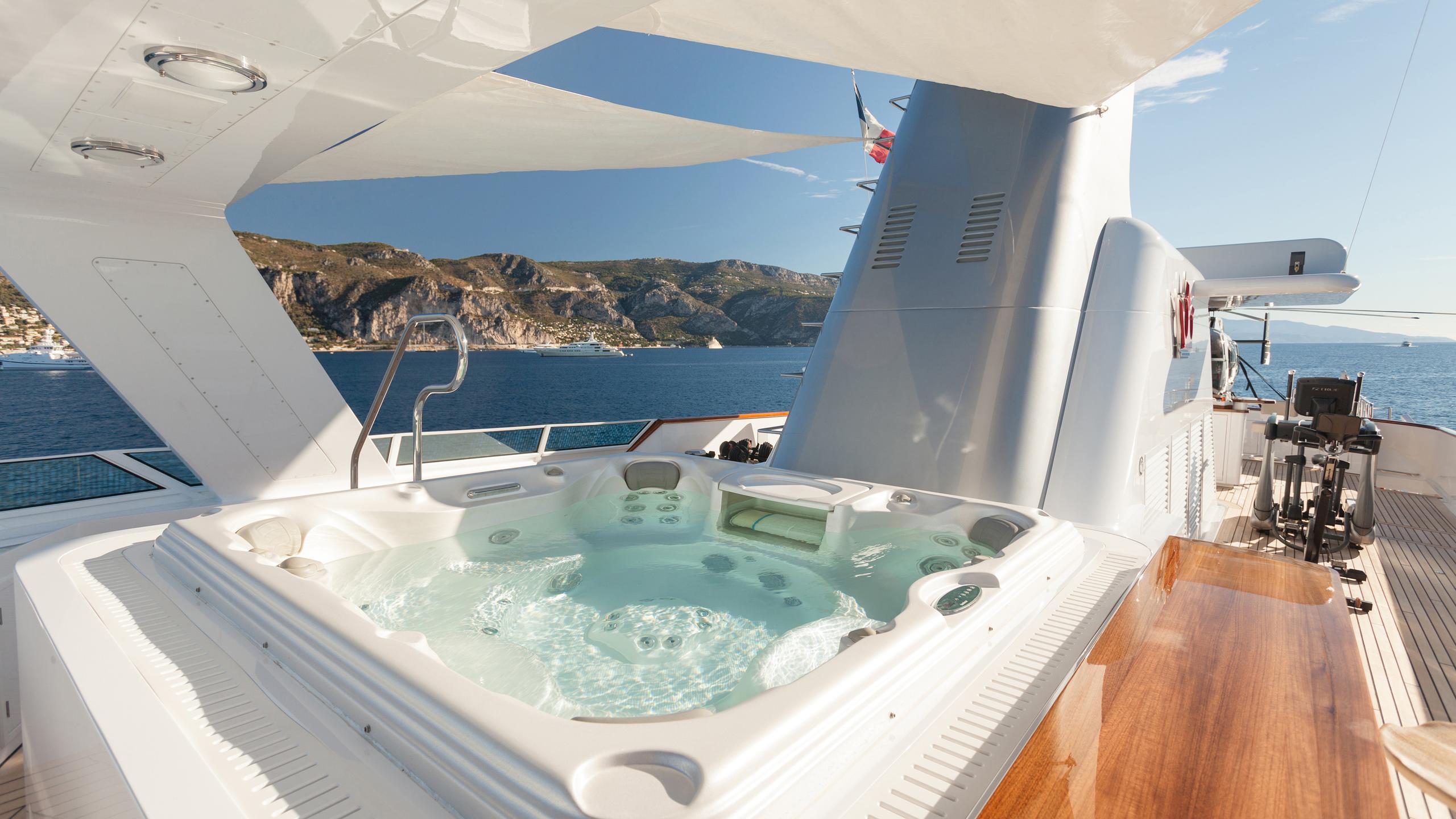 The master lounge was kitted out with new furniture and redesigned as a space for relaxation and yoga. The children can have their school lessons, while they travel, as there are all stuff like desk, wipe board, easel, textbooks to be stashed, and also sofabed for overnight stays on-board the yacht.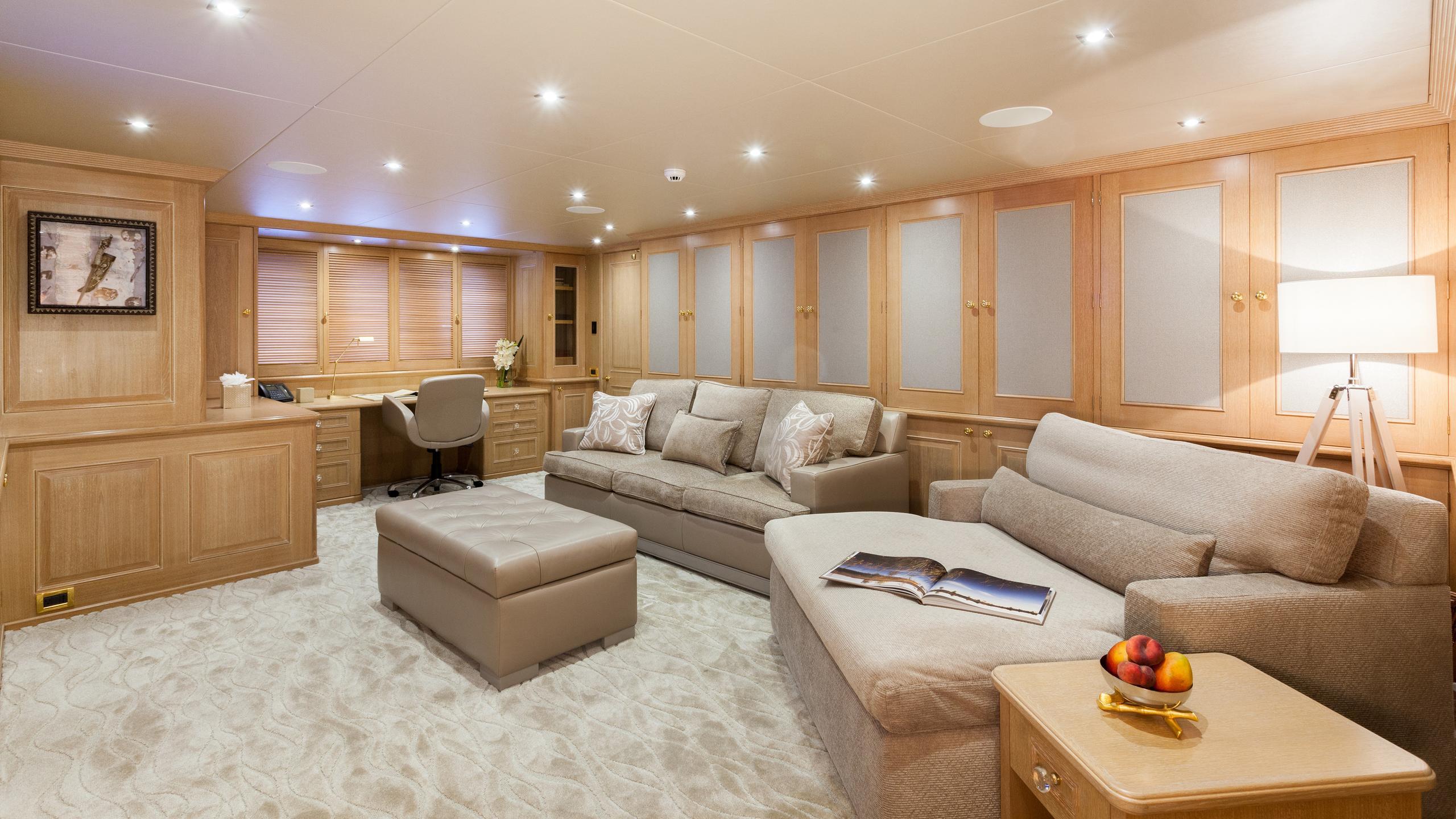 Also, the wall between the main saloon and the dining room was removed. The room now accommodates a large television that can rotate 360 ​​degrees and chandelier, which was hand-made in Portugal.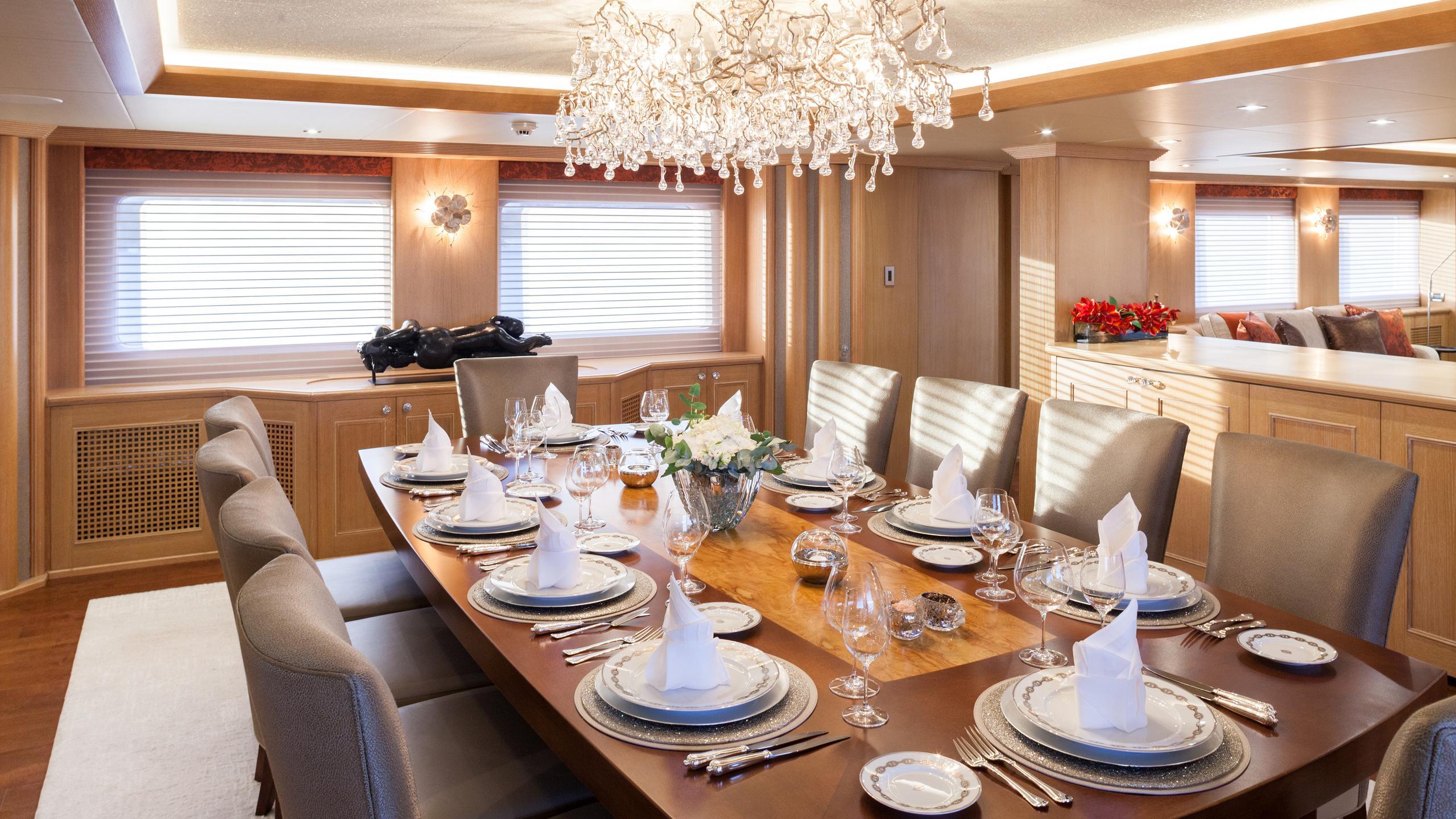 More space was found in the four guest cabins, all of which had a complete refit. They now accommodate king-size beds, and two of the cabins have been split into twins.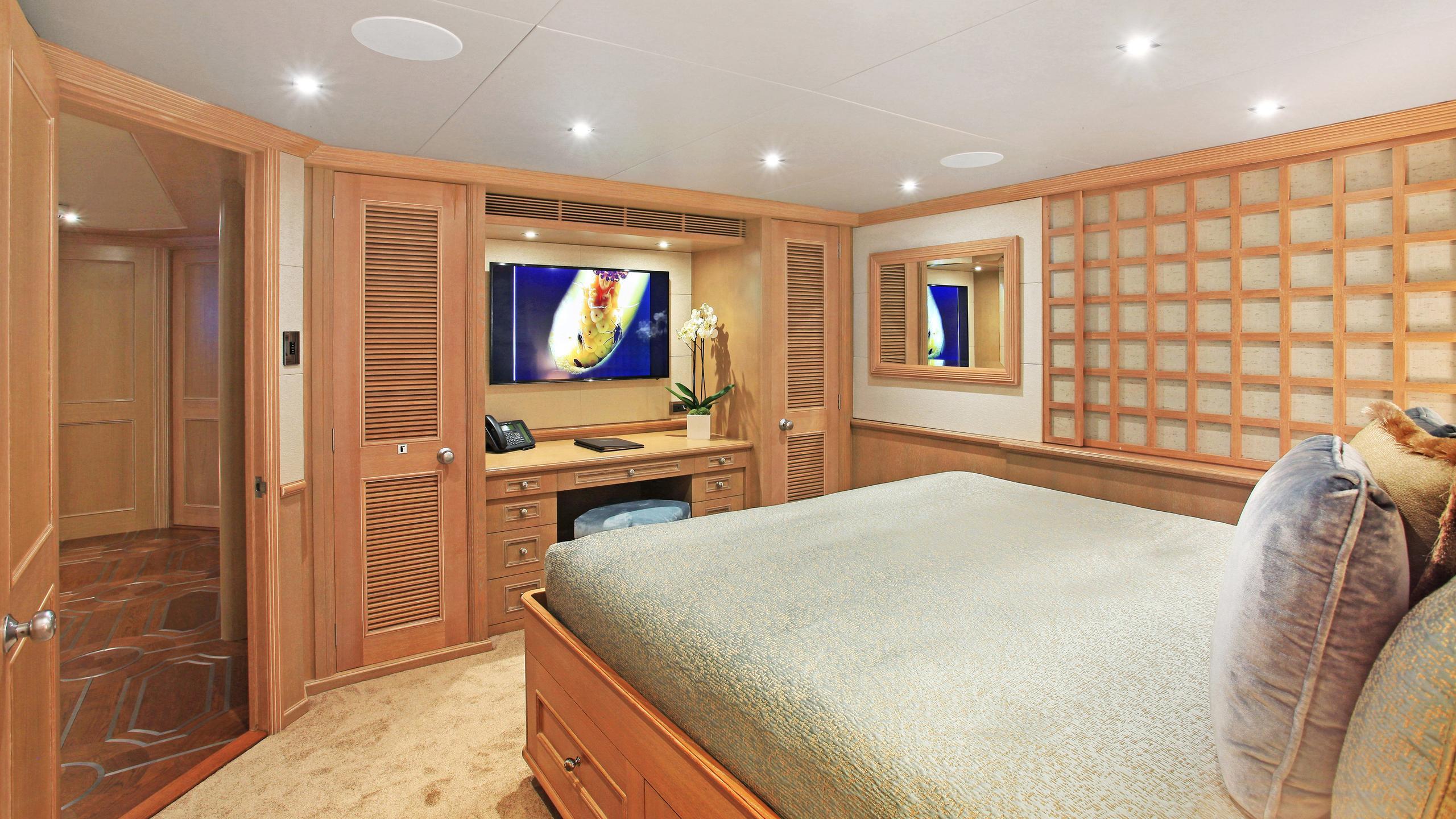 With a beam of 9.51m and a draft of 3.3m, Minderella has a steel hull and aluminum superstructure. This adds up to a gross tonnage of 702 tons. She is powered by engines of 1,500hp each giving her a maximum speed of 16 knots and a cruising speed of 13.5 knots.