30m Tango by Wallycento has Mark Mills' naval architecture, Pinifarina interior design and Persico Marine construction technology.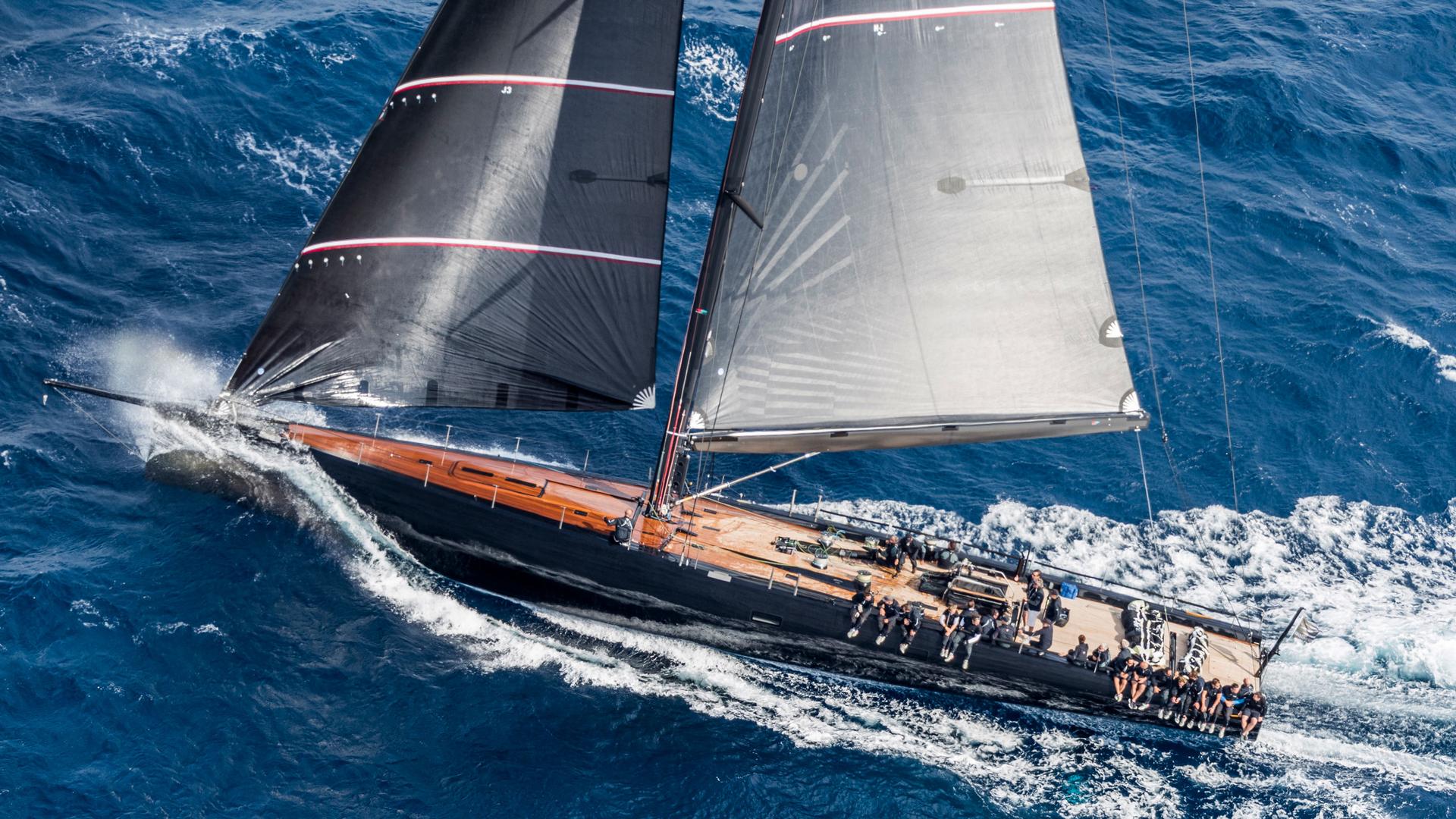 According to Mark Mills of Mills Design, "We developed a radical proposal combining dramatic deck geometry with a novel interior layout for the most efficient result within the Wallycento box-rule, integrated with the structure to a level not yet seen in a yacht of this size. That proposal very quickly became Tango, after huge amounts of detail development, but very little deviation from the original vision for a sleek, light, and exciting sailing machine."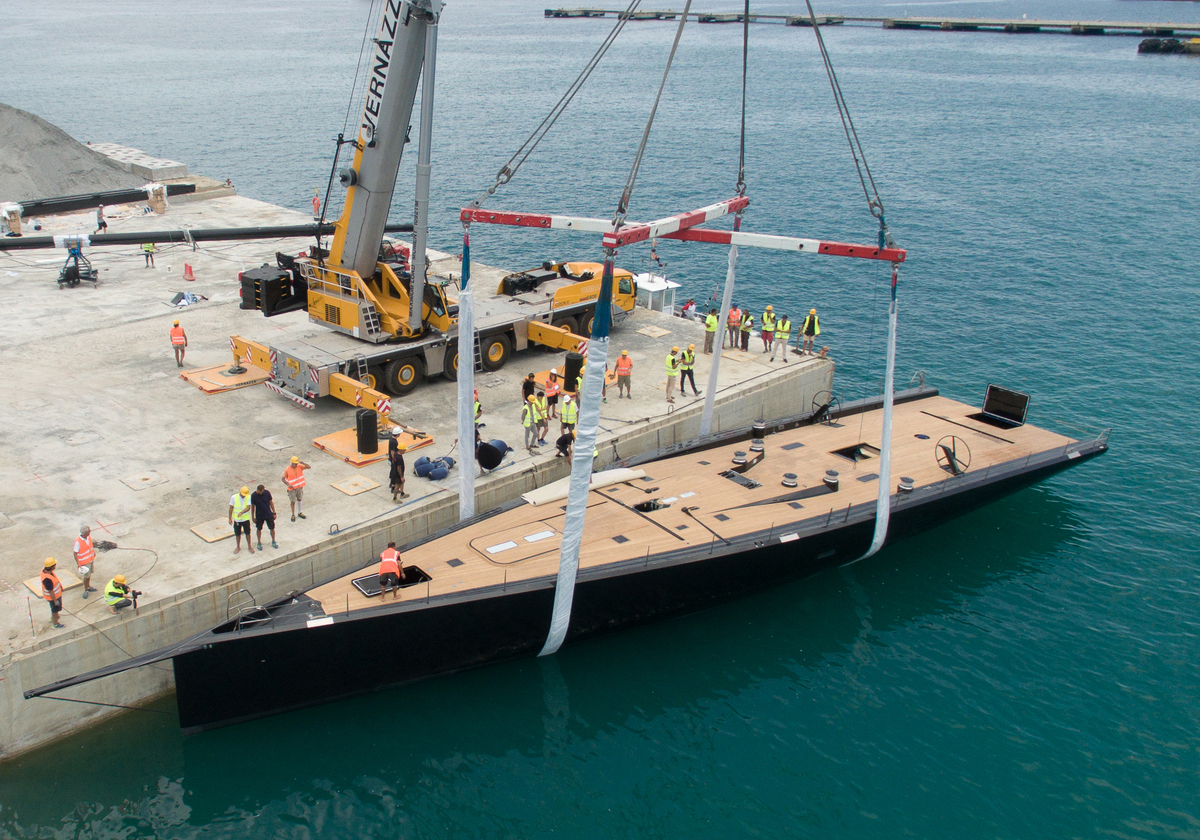 The yacht has a striking black carbon hull and rig, and a flush teak deck. Tango has no cockpit, in the style of the first classic yachts, but a large removable table can be installed with chairs and a bimini, creating a comfortable area when the yacht is moored up at anchor or in port.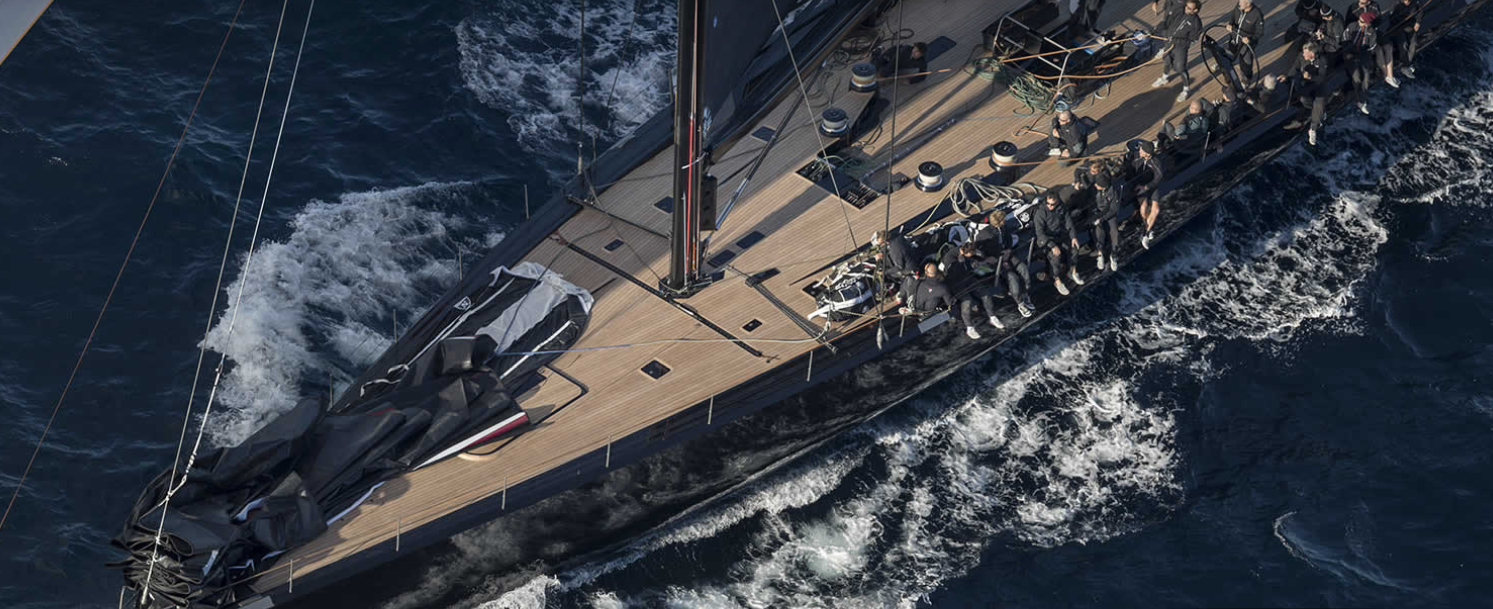 Tango's interior layout places the main salon aft, the engine room and service area amidships, and the guest accommodation forward. The minimalist interior needed to be super-light and still offer comfortable accommodation for six guests in three cabins.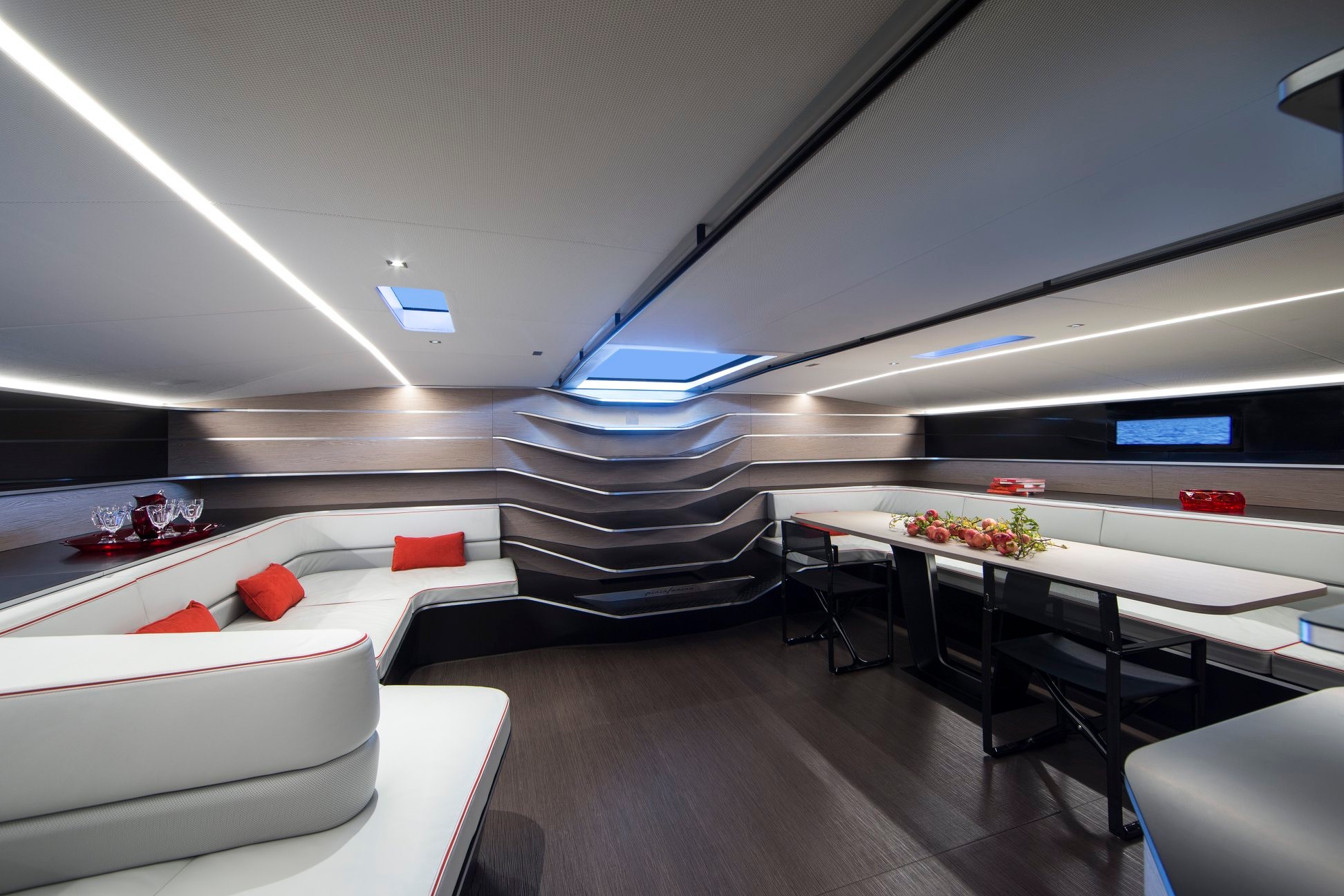 According to Pininfarina "Thanks to the selection of materials and the innovative solutions of the interior decoration, delivering both function and aesthetics, we generated an ultra-light and super-performing yacht, perfectly suitable for cruising as well as for racing".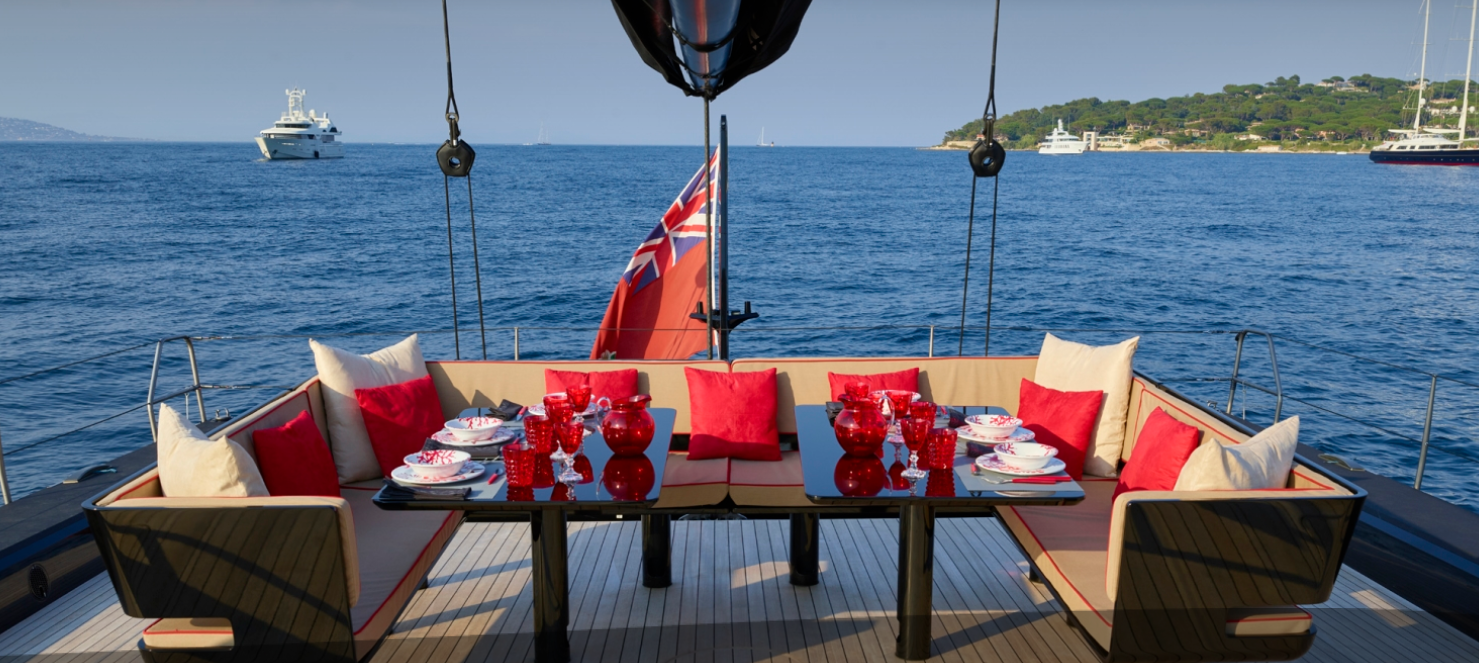 Key materials used include carbon fibre, wood and leather, creating a sporty atmosphere, reinforced by red accents in the furniture and red automotive-style seams on the upholstery. All of the accommodation is situated forward, including the master suite with double beds on either side.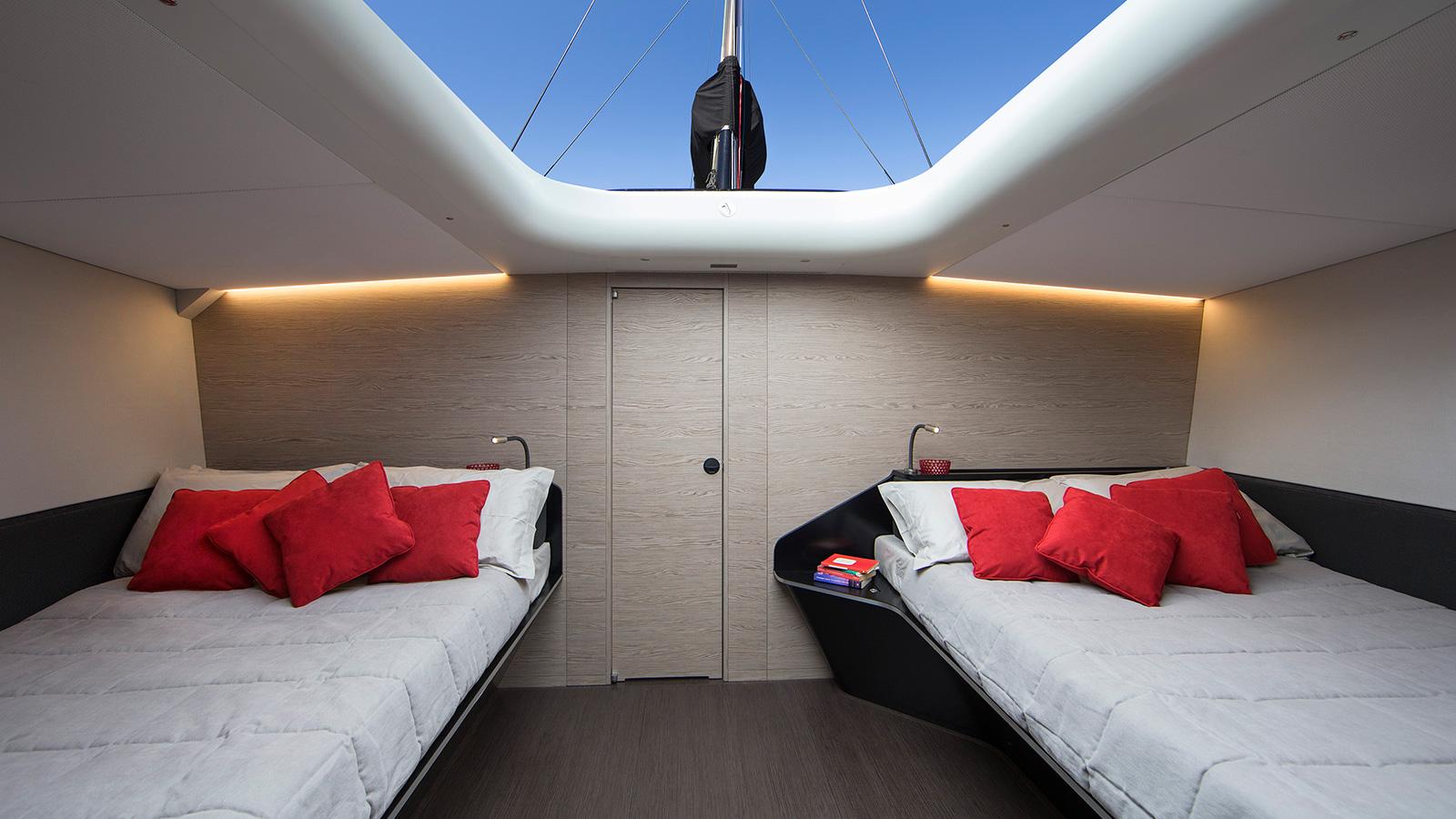 The 45 metre Southern Spars carbon mast offers a total sail plan of 640 square metres upwind, and the boat easily reaches seven knots.