Built in 2016, the 107-meter Ulysses has become the clearest yet definition of an explorer yacht, incorporating swimming pools, spas with a helipad and a myriad of tenders, the largest of which is 22-meters long.
Sold in 2017 by her original owner, Graeme Hart, she became the largest brokerage yacht sold in 2017 with an asking price of $195 million. The deal lead to widespread rumours that Facebook's founder, Mark Zuckerberg had bought the yacht, a rumour that has since been debunked by Facebook and its CEO.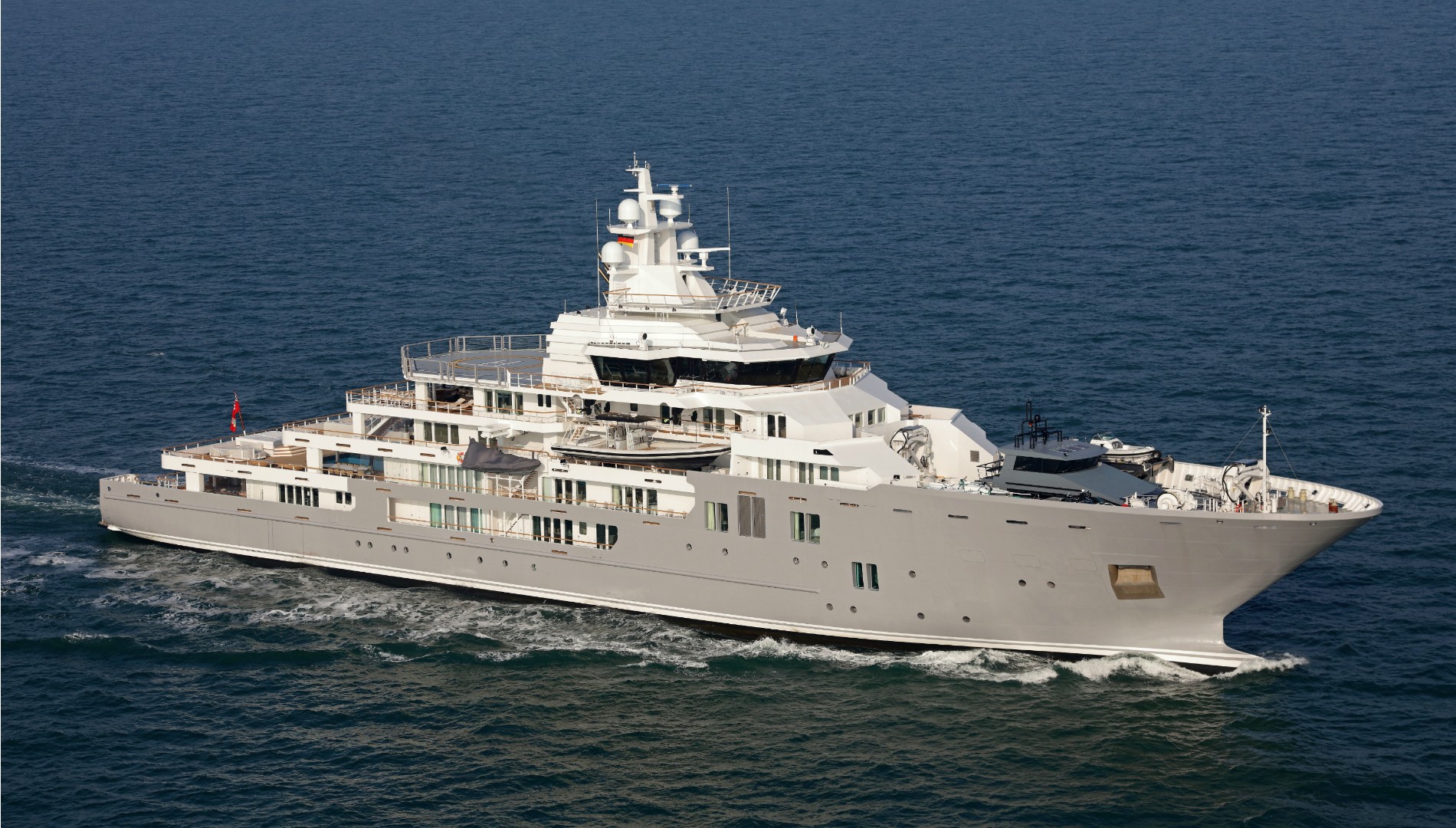 Ulysses' story starts back in 2013 when Graeme Hart, whose net worth is valued at $10.2 billion by Forbes, commissioned the 107-meter yacht (351 ft) from Kleven, a shipyard in Norway that builds commercial ships. According to designers, Hart's choice was driven by quicker delivery times, a better price point than traditional yacht builders and high enough quality standards.
I am very pleased with the quality of the work that has been done by Kleven, and how our organizations have worked together to bring this exciting project to life.
Graeme Hart in November 2014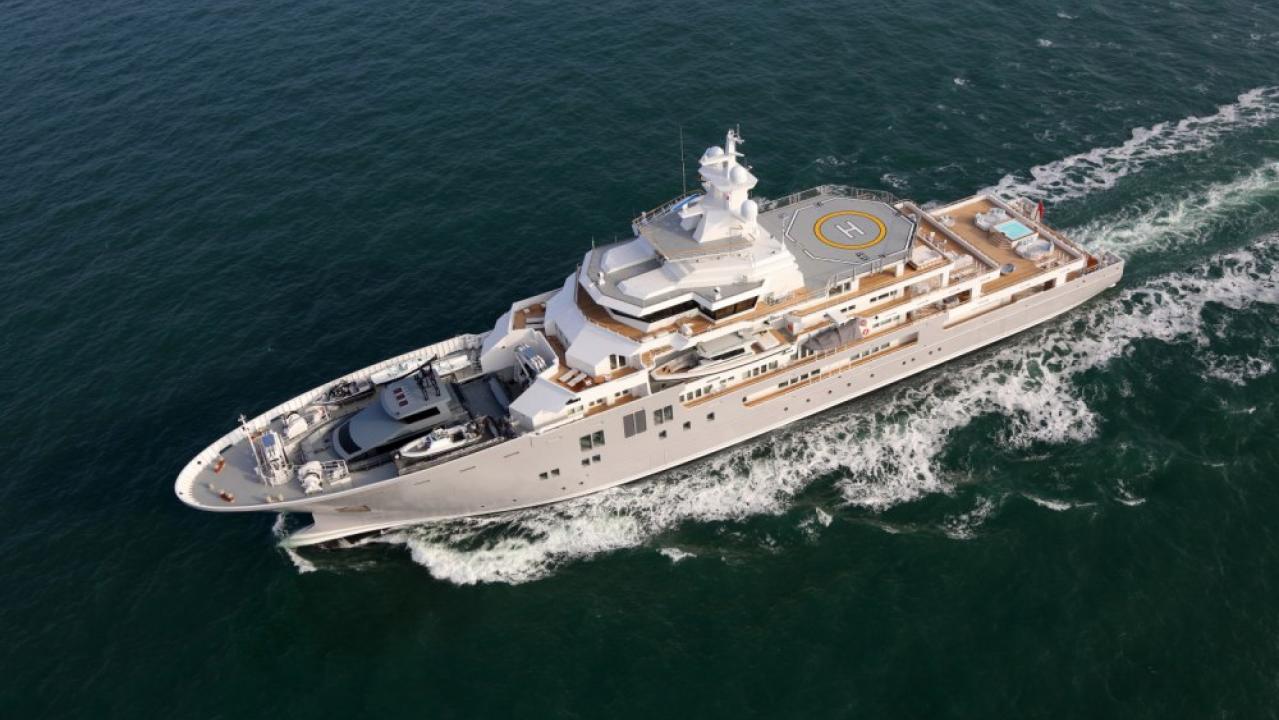 Hart's statement was however more than just a PR gesture for the Norwegian shipyard. Shortly after his statement on Kleven's quality, Hart signed an order for a new 116-meter explorer yacht with delivery scheduled for 2018. A move that surprised the industry as the first Ulysses was still two years away from completion but made the yacht one of the most anticipated builds of the past year.
In building Ulysses, Hart already had a clear vision of the yacht he wanted to create, having already owned a 60-meter explorer yacht built by Trinity in 2004. The key points of his design brief in creating the 107-meter Behemoth were reportedly to focus on interior volume, aft-facing guest spaces, a fully-functional helipad and large tenders. Ahead of Ulysses' delivery, the billionaire also sold the 60-meter, which is now known as Grand Russalina. The 116-meter explorer currently in build will become Hart's seventh yacht in total.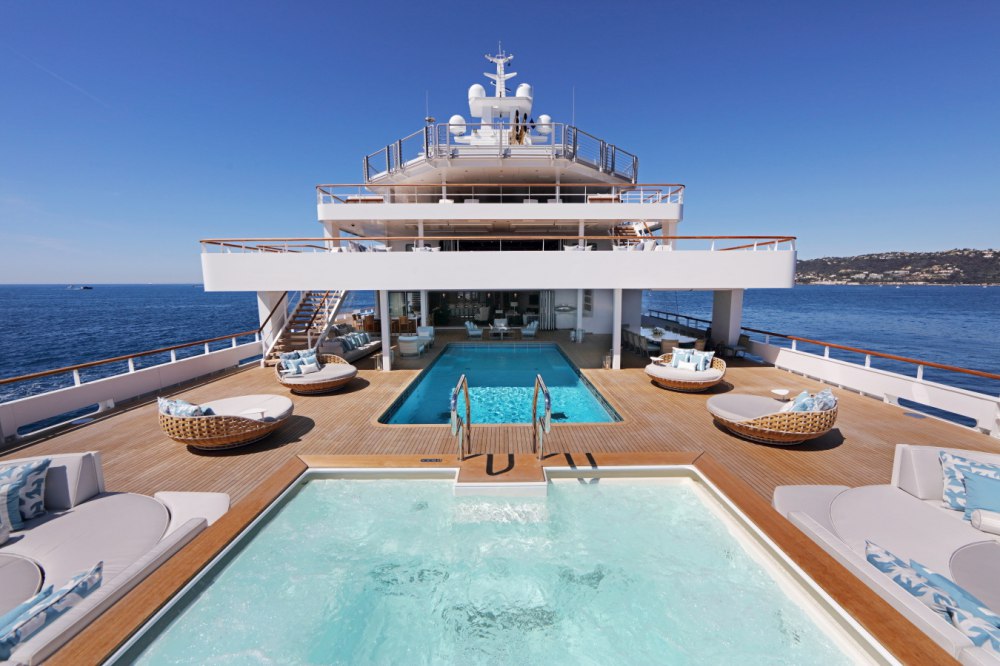 One of the most astonishing amenities on Ulysses is her large swimming pool, located aft of the upper deck at a height of nearly 9 meters above sea level. Partly covered by the third deck for shade, the swimming pool stretches for 12 meters and is surrounded by lounging areas for her guests to bathe in the sun.
Aft of this 400 square-meter pool deck is an extensive Jacuzzi, surrounded by sun pads, that overlook the yacht's aft. Although an undeniable advantage of being on a yacht is the ability to swim in the sea, Ulysses is purpose built to be able to navigate in remote areas where the sea could be too rough for humans to bathe in, which is when the 100% jellyfish-proof pool deck comes in.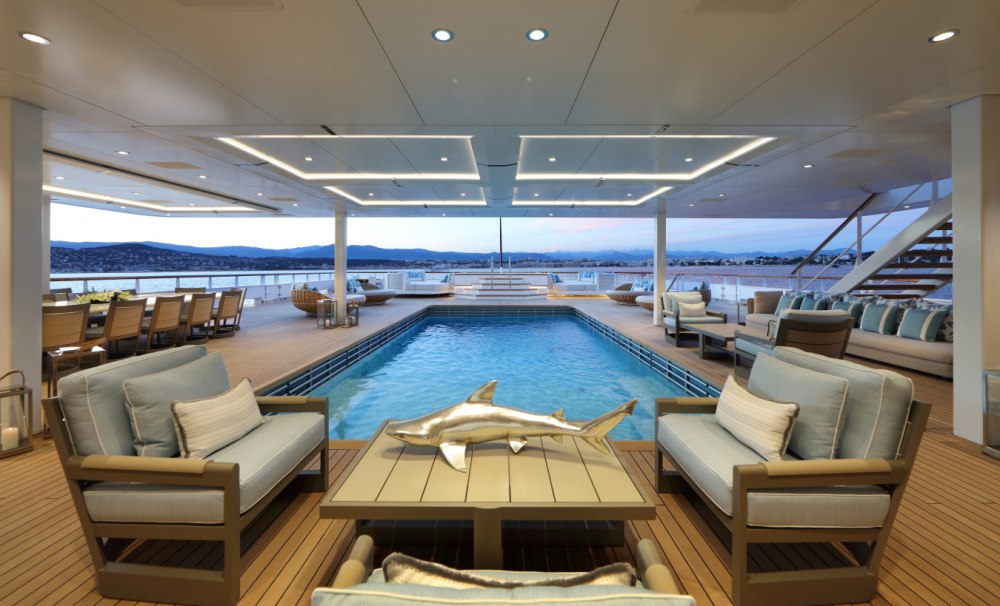 Near the swimming pool is also located a large dinning table, covered by a solid rooftop and ideal for informal lunches during the summer. The table is however in no way the only option on the 107-meter. In addition to many casual tables located all around the yacht's 6 decks, a formal dinning area is located aft of the main deck with direct access to the kitchen for improved service.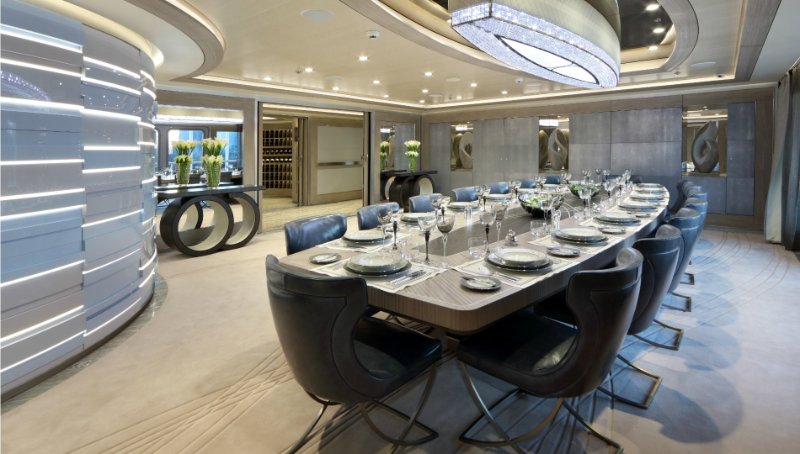 Directly opposite from the formal dinning area can be found a wine degustation area with circular walls filled with the most prestigious wines from all around the world. A small bar is also located in front of 4 large windows directly in this area to allow Ulysses' guests to enjoy a glass of wine whilst taking in the view.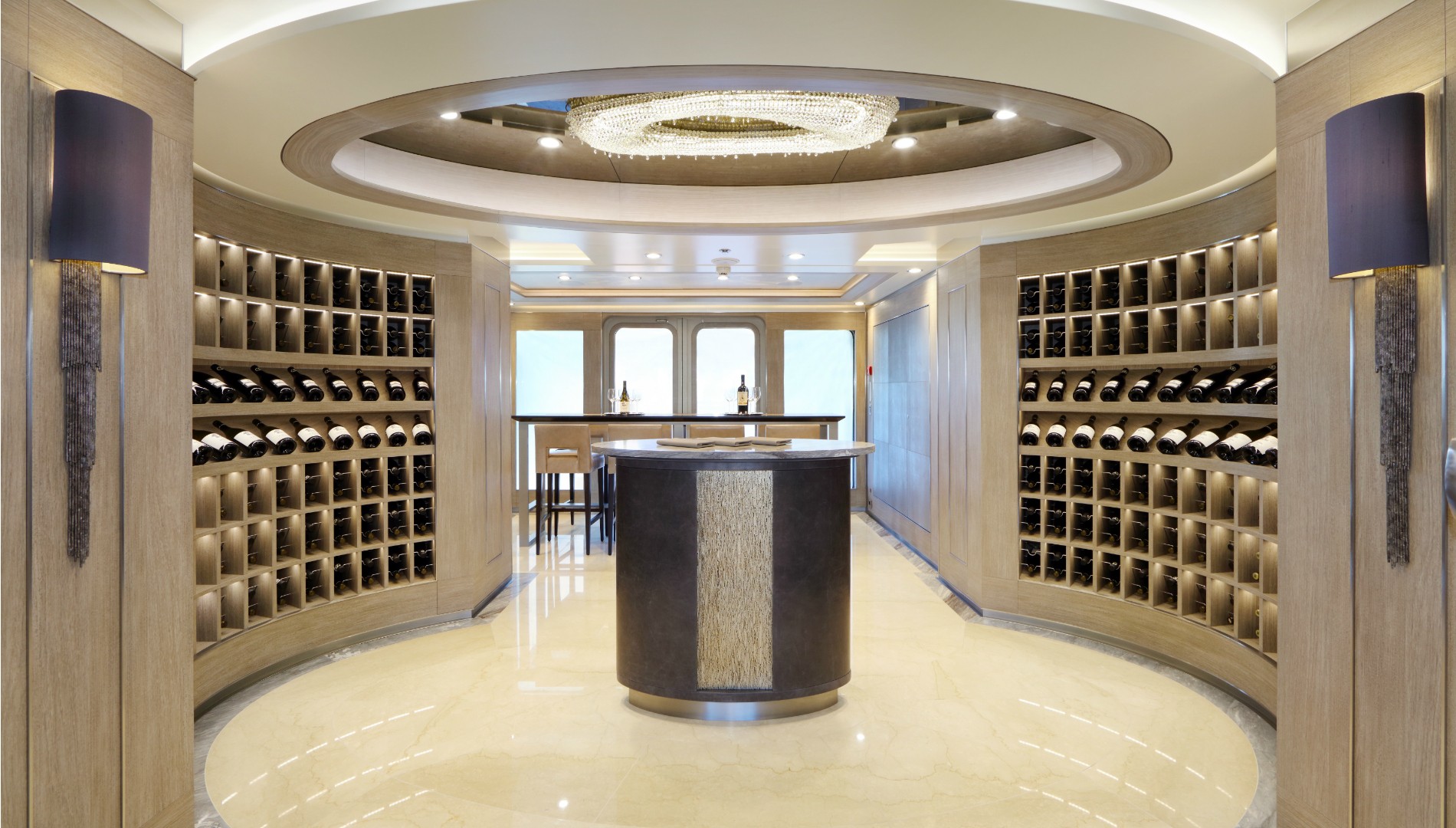 Ulysses' hull and superstructure were built by Kleven in Norway with a clear purpose of having a boat that would have no limits in any respect. The expedition style created by New Zealand-based designer Kyle Dick for the yacht's exterior is a clear translation of this philosophy.
The interior outfitting, penned by London-based studio H2 Yacht Design, was on the other hand done in Germany by Finnish company, Europlan who had in the past mostly focused on cruise ships with only a few superyachts under its belt. According to several reports, the interior cost €20,000 per square meter.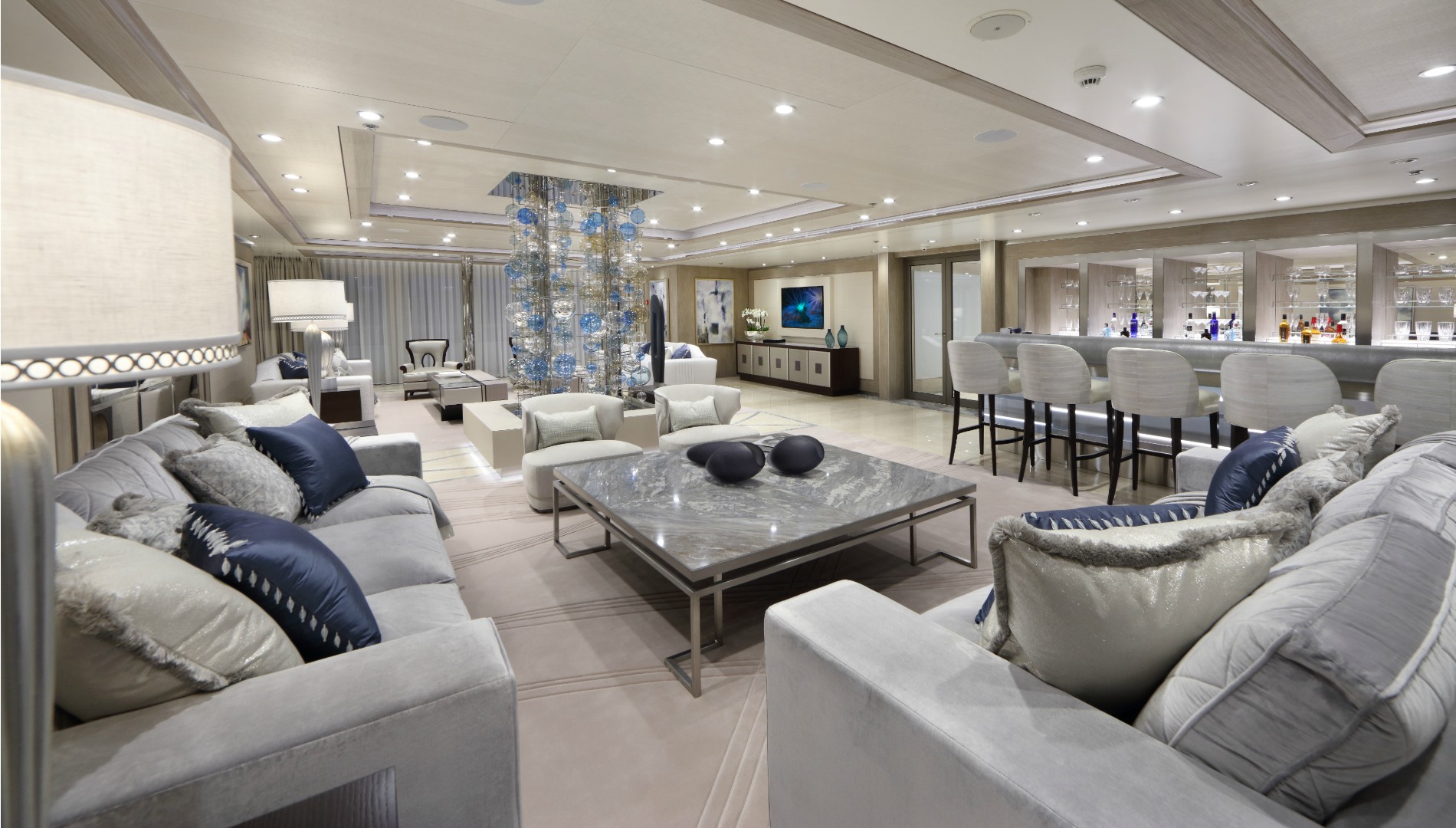 Ulysses features a variety of spaces to entertain its guests, from informal to formal locations. With light colors found throughout its interior, Ulysses boasts a large salon on the main deck with extensive sitting spaces and a large bar.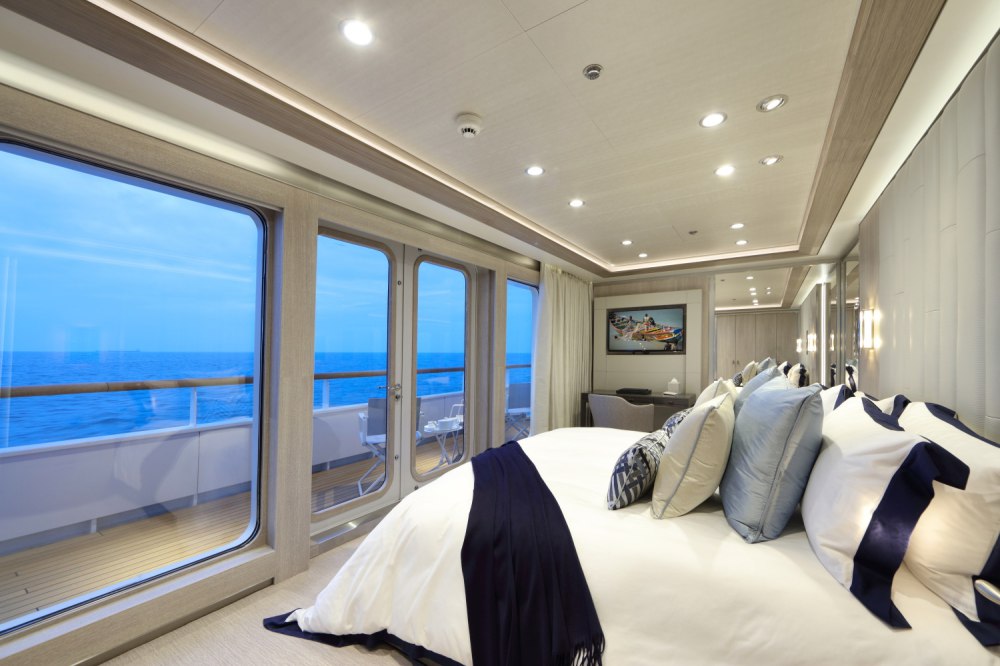 Unlike smaller yachts where most cabins typically look out onto the sea from a porthole, guest cabins on Ulysses have floor-to-ceiling windows directly opposite of the bed that let its guests take in the full view. Ulysses can accommodate a total of 36 guests.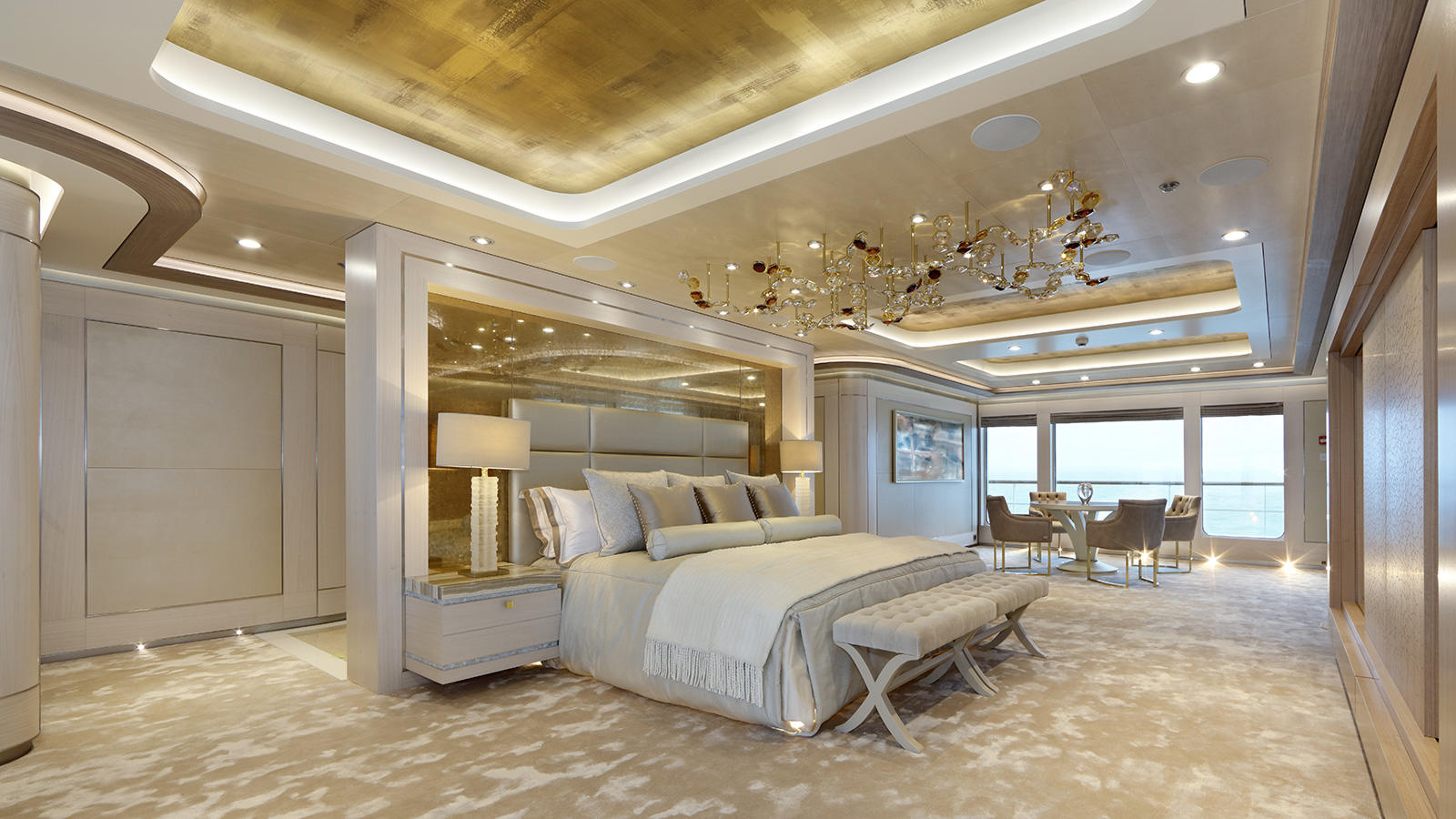 The largest cabin on board is however the master cabin, which takes up an entire deck and stretches across the 107-meter's entire beam. With panoramic windows on both sides of the cabin, the master was however designed to face the yacht's aft. A lounging area is located forward of the cabin, making up the owner's private deck.
Despite its go-anywhere capability, Ulysses has also all of the amenities one could expand from a superyacht and perhaps even more. One of those is the yacht's spa, which includes a plunge pool, sauna, steam room, massage room and more all designed with white and dark blue theme.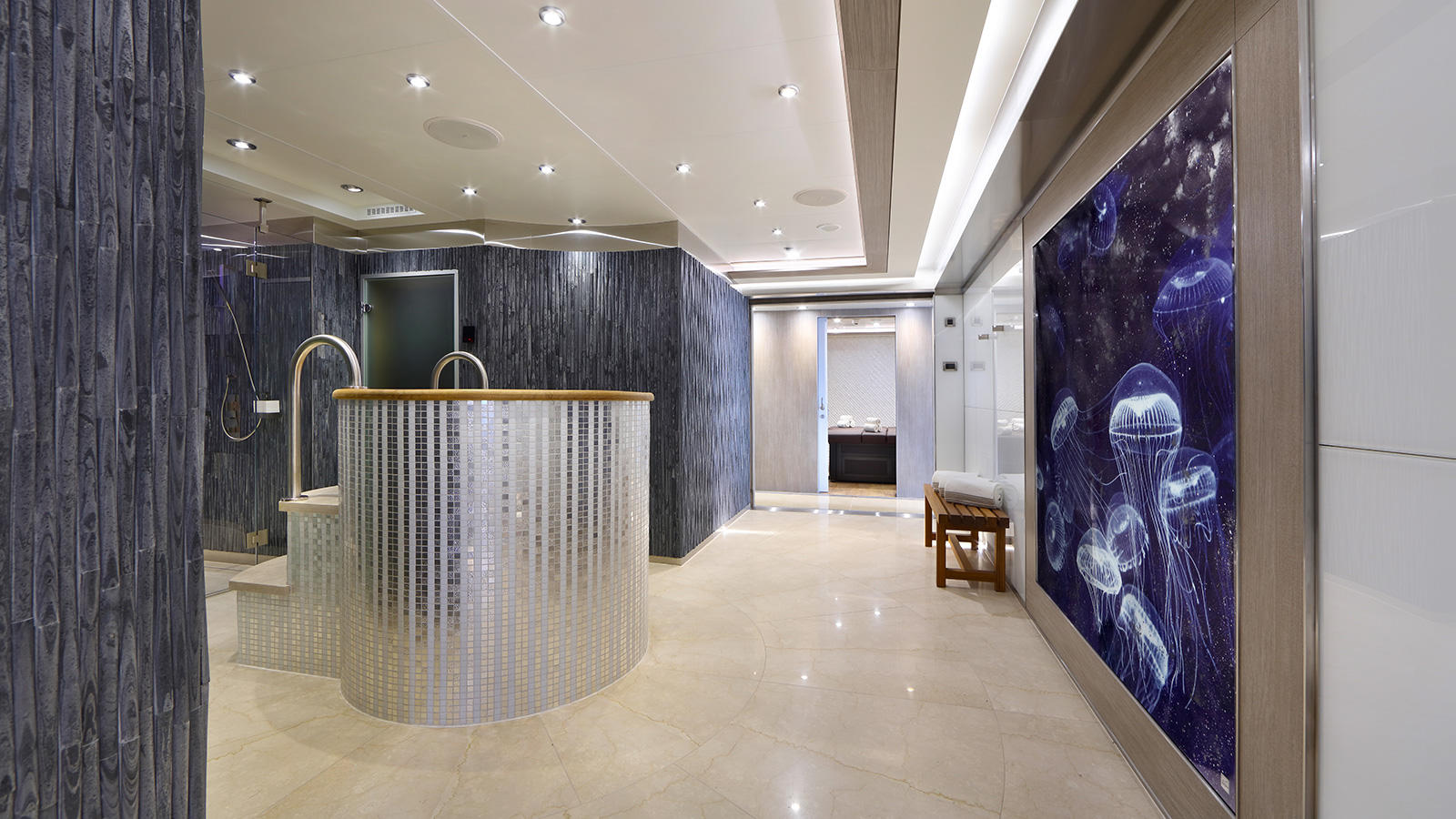 The wellness area is completed by a gym located aft of the main deck with a large variety of equipment and a breathtaking view out of a series of tall windows.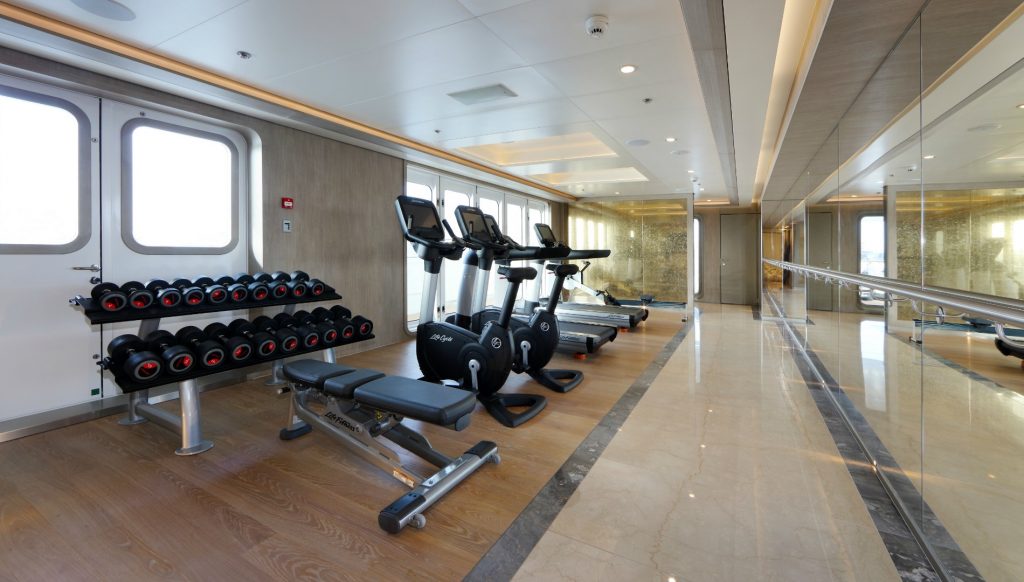 Another one of Ulysses' highlights is her fully-functional cinema room. Packed with comfortable sofas and equipped with a pro-level projector and screen, the room is fully optimized for a great sound and viewing experience.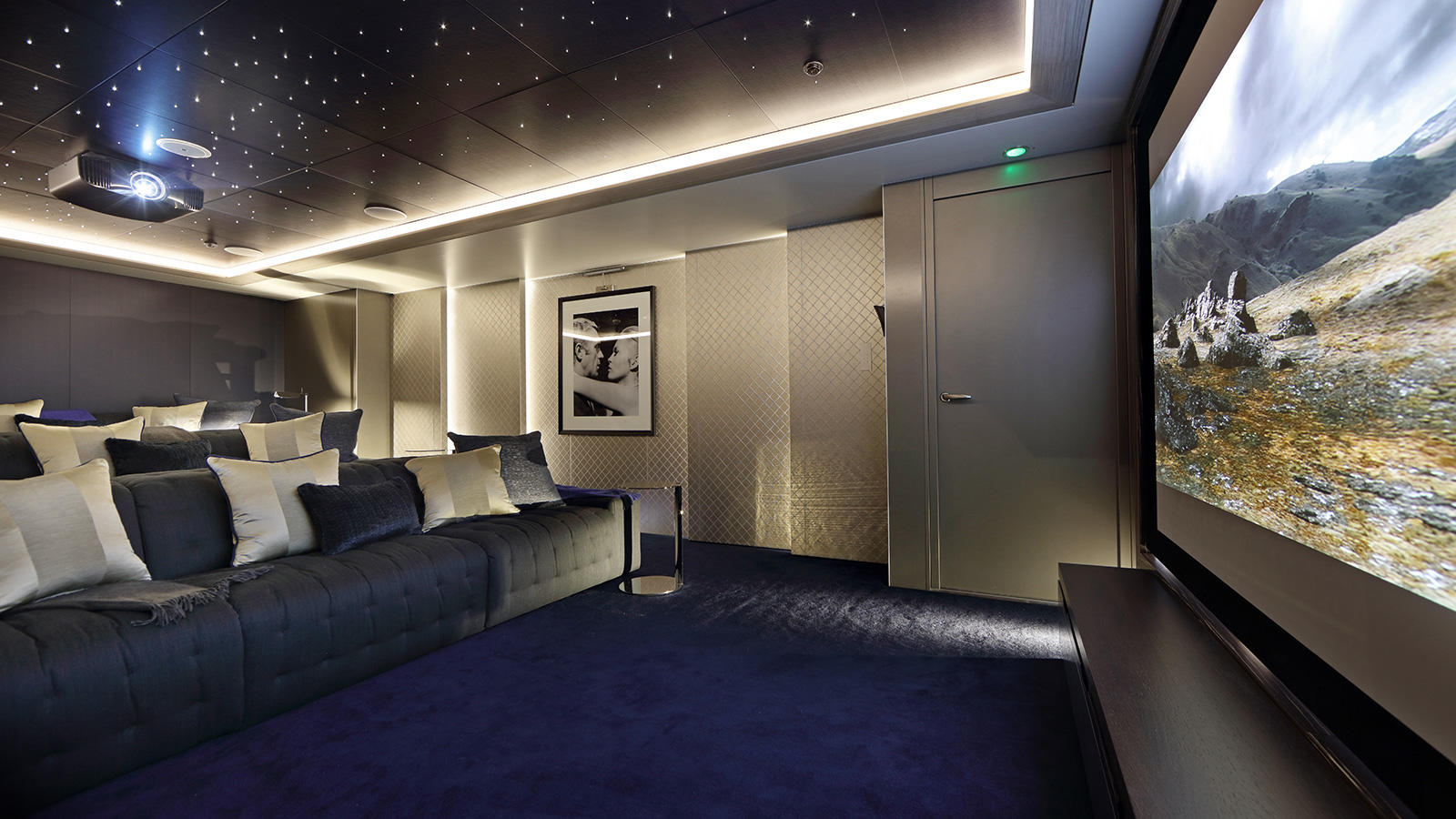 Ulysses' technical capabilities however perhaps best set in to guests when they go up to the guest lounge, located inside the explorer's bridge on the top deck. This acts as a dedicated area for guests to take in the view without being bother by crew operations and vice-versa.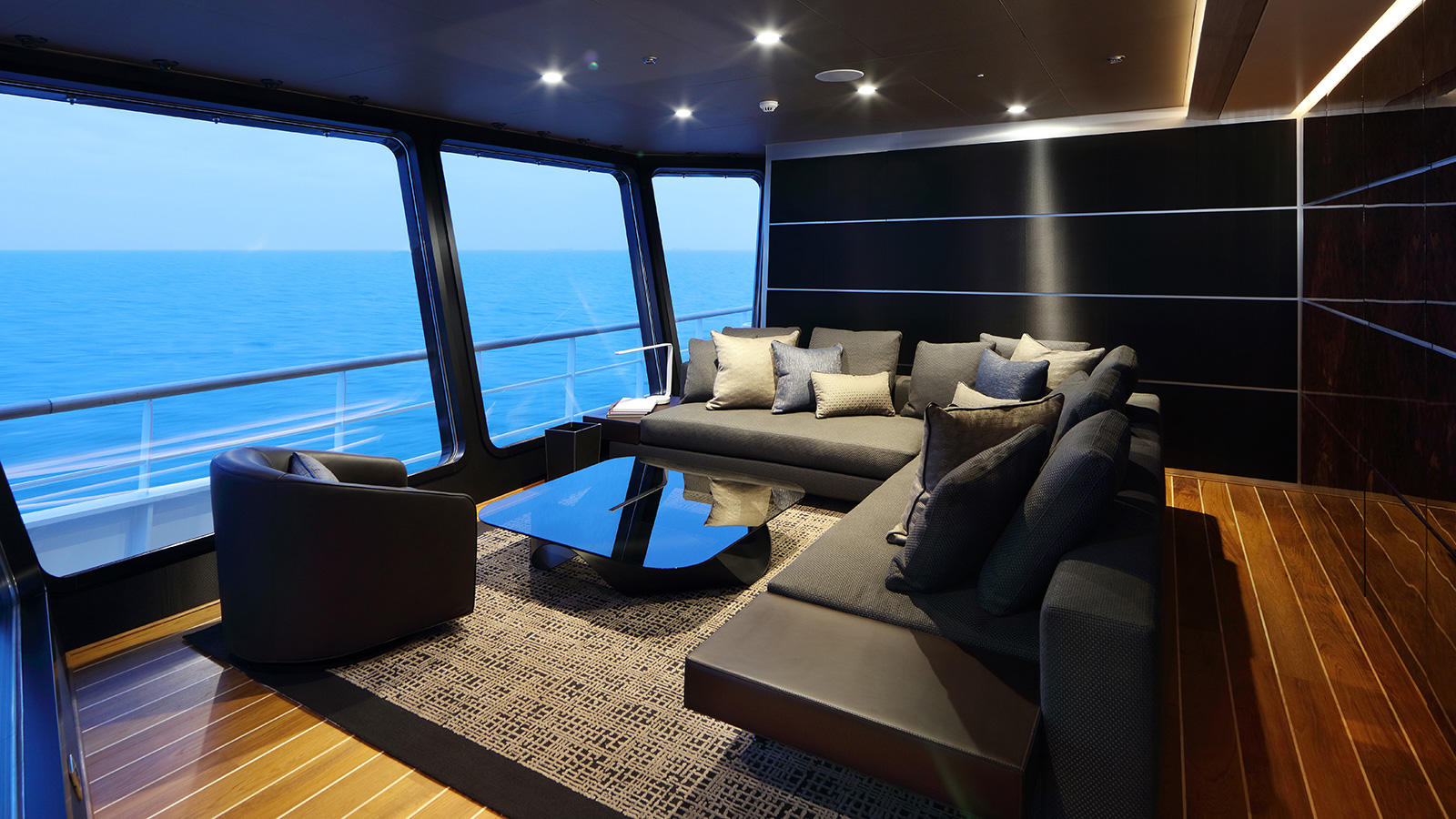 One of the key requirements set forth by Hart was the development of a fully-functional helipad. This took the form of a large, dedicated helicopter landing pad located at the top of the yacht, with the capacity of taking up the world's largest helicopters up to 3,6 tons.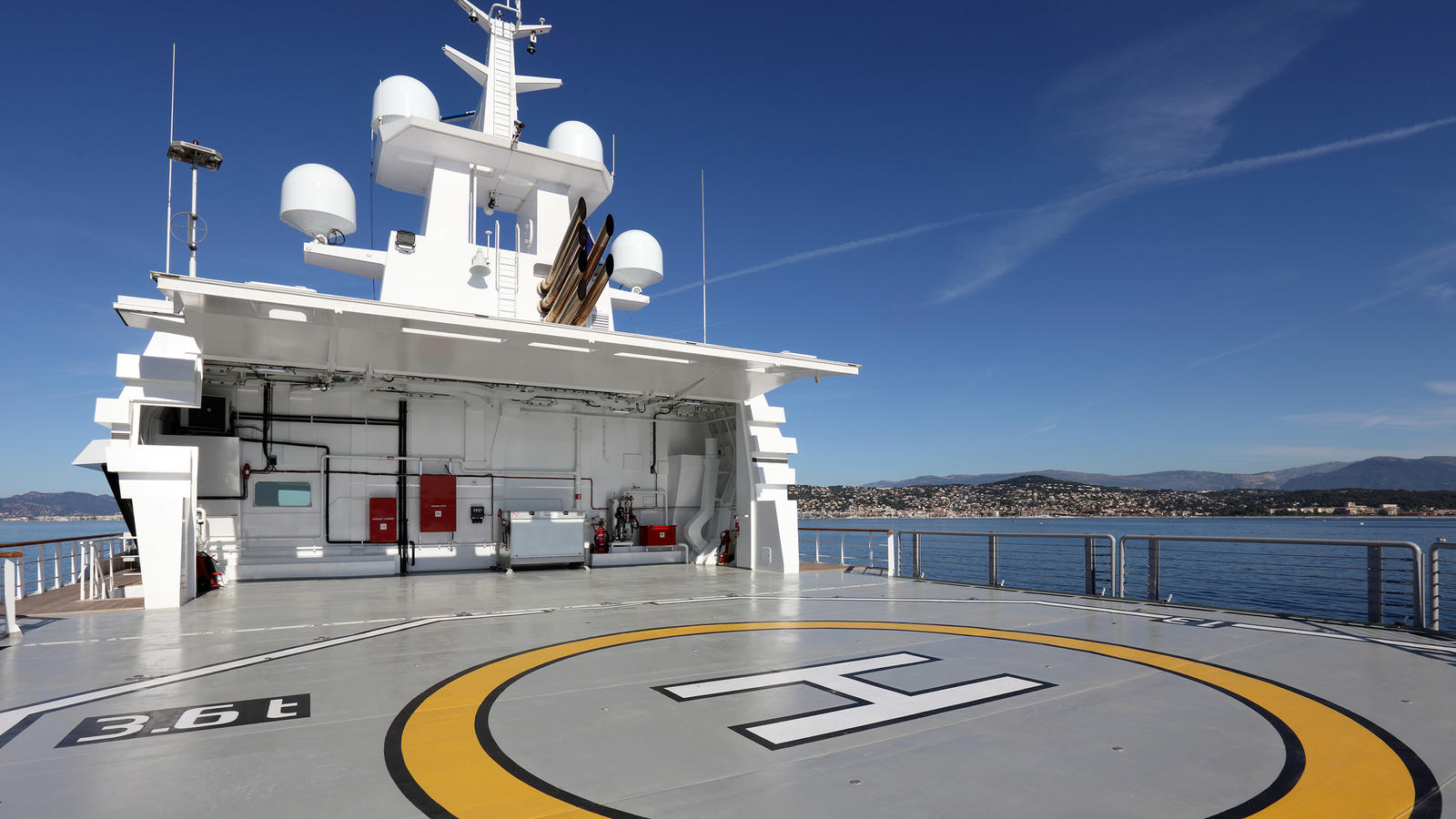 One of the key aspects of the explorer is of course her gigantic toy garage, containing anything from jetskis to motorbikes to SUVs to seabobs, bikes and flyboards. It's not unseen for superyachts to carry a lot of toys but this amount of toys on a 107-meter is something that few have ever seen before.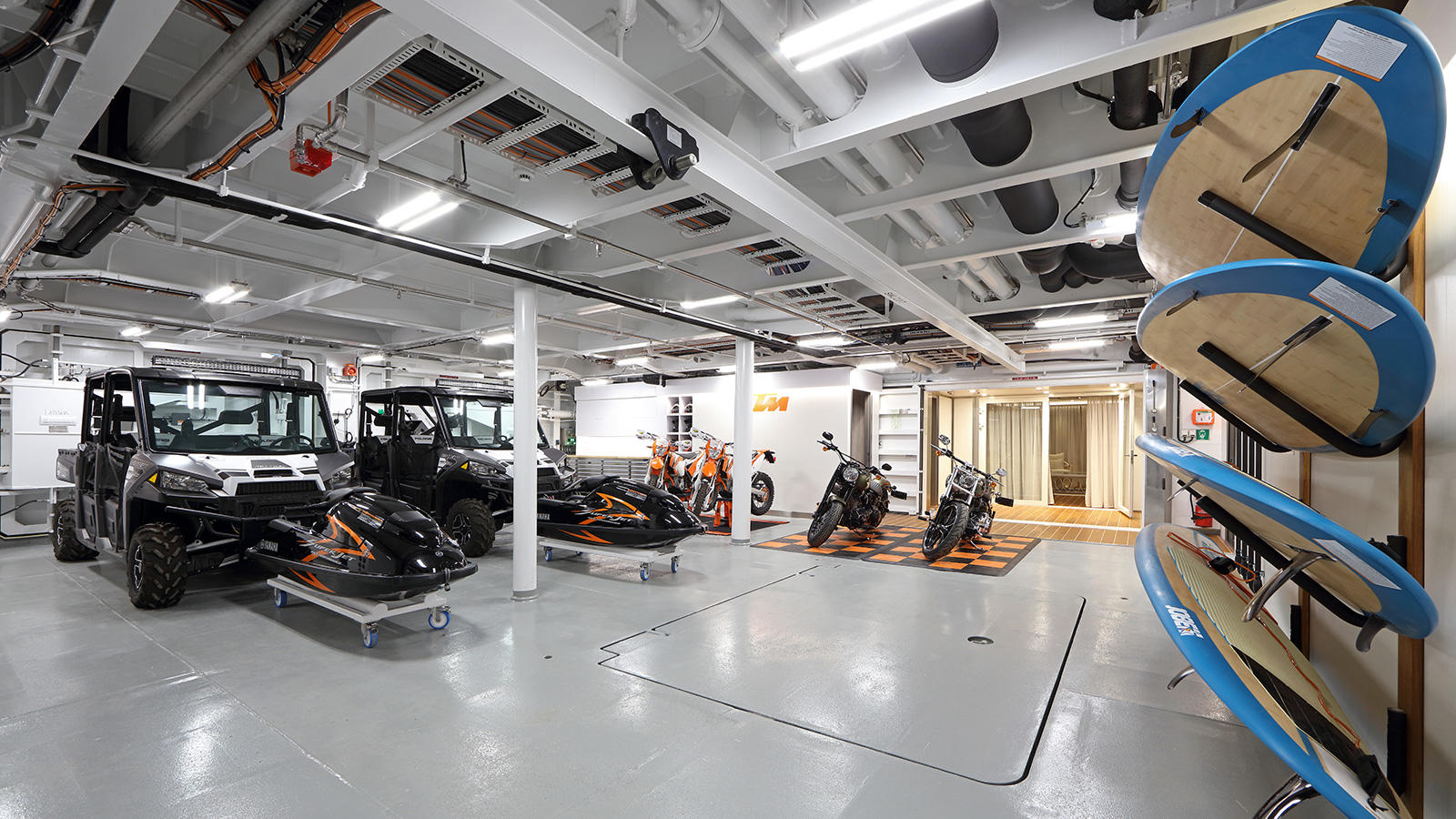 The most unique feature amongst the whole boat may however be the 21-meter tender that Ulysses carries on its bow. The two-deck boat, which most would call a yacht in her own right, requires to custom built cranes to lift in an operation that takes just over an hour to execute.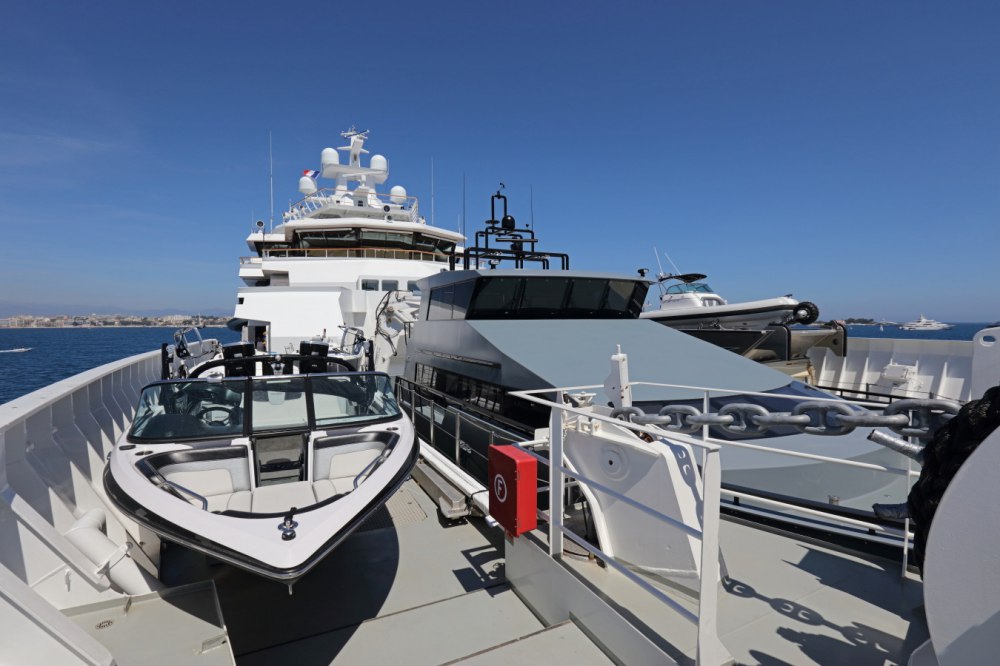 Sold at an asking price of $195 million, Ulysses became the largest brokerage yacht sold so far this year, topping the 85-meter Solandge, which sold at an asking price of €155 million. An even larger version of Ulysses is however set to be delivered to Hart later this year with the 116-meter explorer already now in the final phases of construction.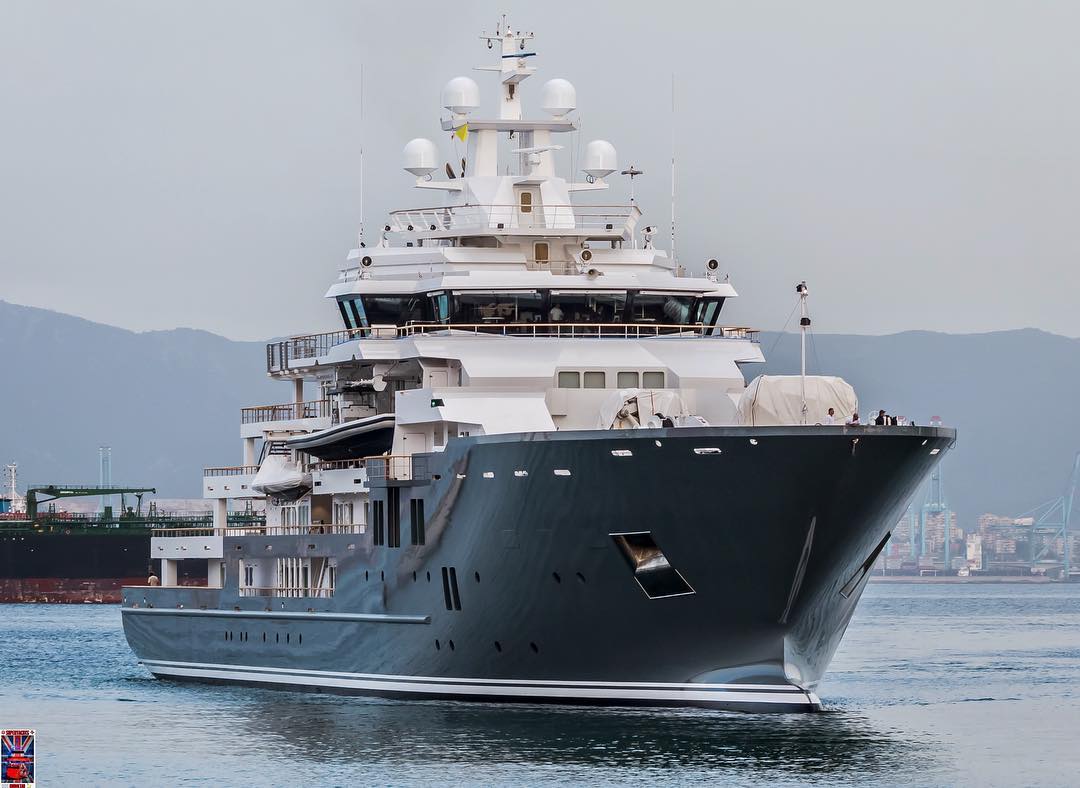 Valued at $10,2 billion by Forbes, Graeme Hart is currently the wealthiest man in New Zealand. Having made his fortune in the leveraged buyout private equity space, Hart consolidated a number of under-performing assets in the packaging space to create an empire in everyday products such as milk cartons, water bottles, paper and foil.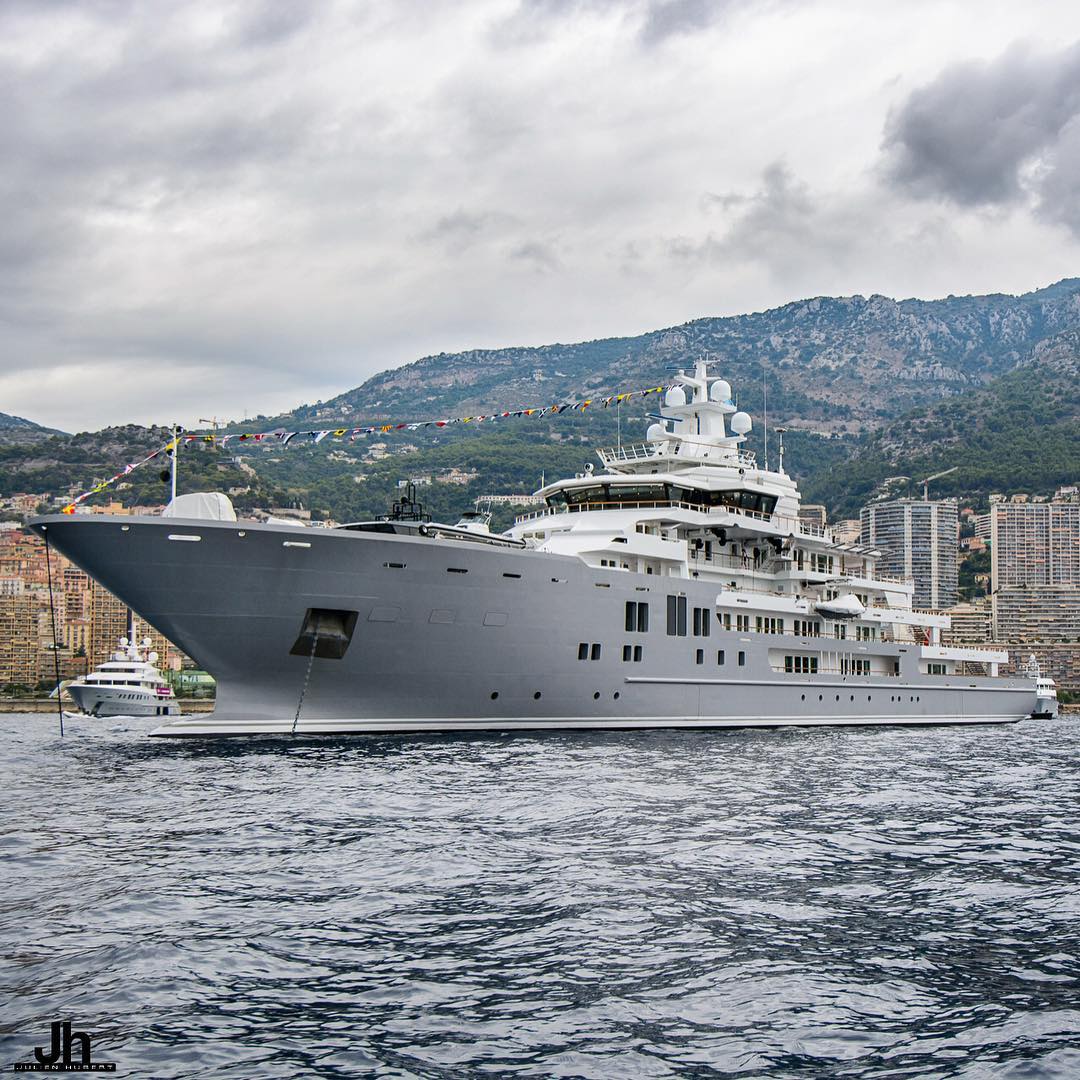 Prior to his successes in acquiring large companies and optimising them as part of his empire, Hart started off as a tow-truck driver after leaving school at 16 years old. He completed an MBA from the University of Ortego in 1987. His first big buy was the Government Printing Office in New Zealand, which he managed to acquire for less than capital value.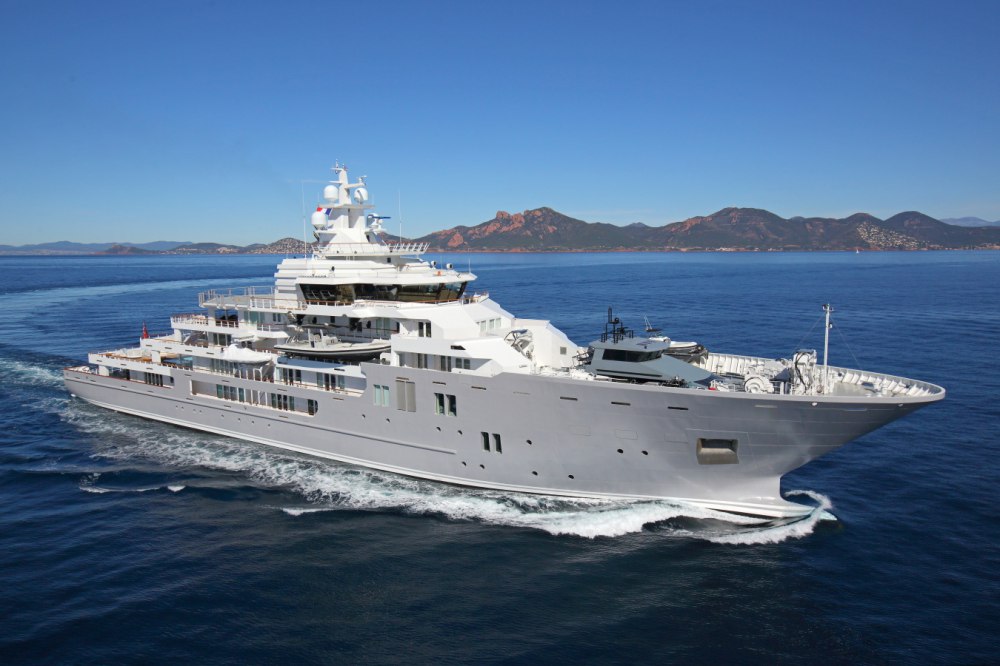 Although it is yet unclear who has acquired Ulysses from Hart, rumours within the yachting sector of a buyer from the US tech scene has led to media firing off guesses in all directions, without any concrete evidence. The most high profile of these guesses became Facebook's founder and CEO, Mark Zuckerberg, which emanated from a Turkish newspaper that since deleted that article. "The reports related to Mark purchasing a yacht are completely inaccurate as he did not purchase a yacht." a spokesman for Facebook rapidly debunked.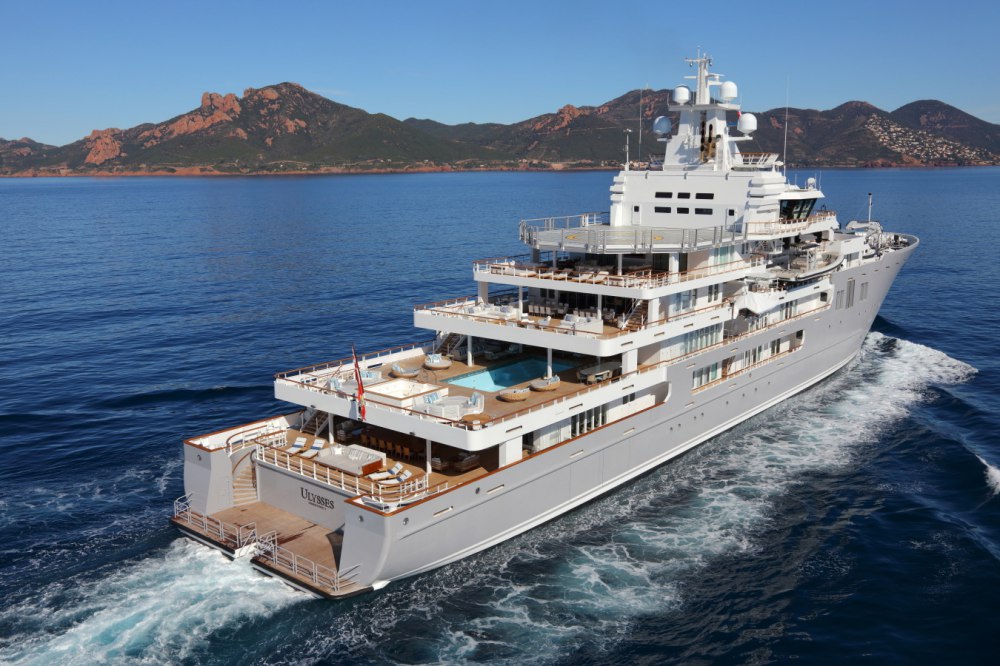 Whilst it is yet unclear who purchased the 107-meter explorer, its sheer scale can't be denied. In November 2017, her new owner decided to cruise the yacht to Molokai in Hawai but wasn't able to anchor there. Indeed local militants initiated a protest to prevent the yacht from anchoring there to protect their island due to its large size, with Ulysses eventually cruising away on its own will. At the time, the yacht's owner was presumed by media to be Russian billionaire investor, Yuri Milner. "Yuri Milner does not own the boat Ulysses" a spokeswoman for the investor was, however, quick to debunk.
Check our
Timeline
platform to get the full access to our analytics platform, that offers you a detailed report on the timeline of each superyacht, real time market view to see the yacht market developing and much more!