This Rossinavi's creation was made by collaboration between the Italian shipyard and Philippe Briand, Founder of Vitruvius Yachts, who is responsible for the exterior design of the vessel and the naval architecture. The interior and outdoor spaces styling was made by Enrico Gobbi, Founder of Venice-based practice Enrico Gobbi - Team for Design.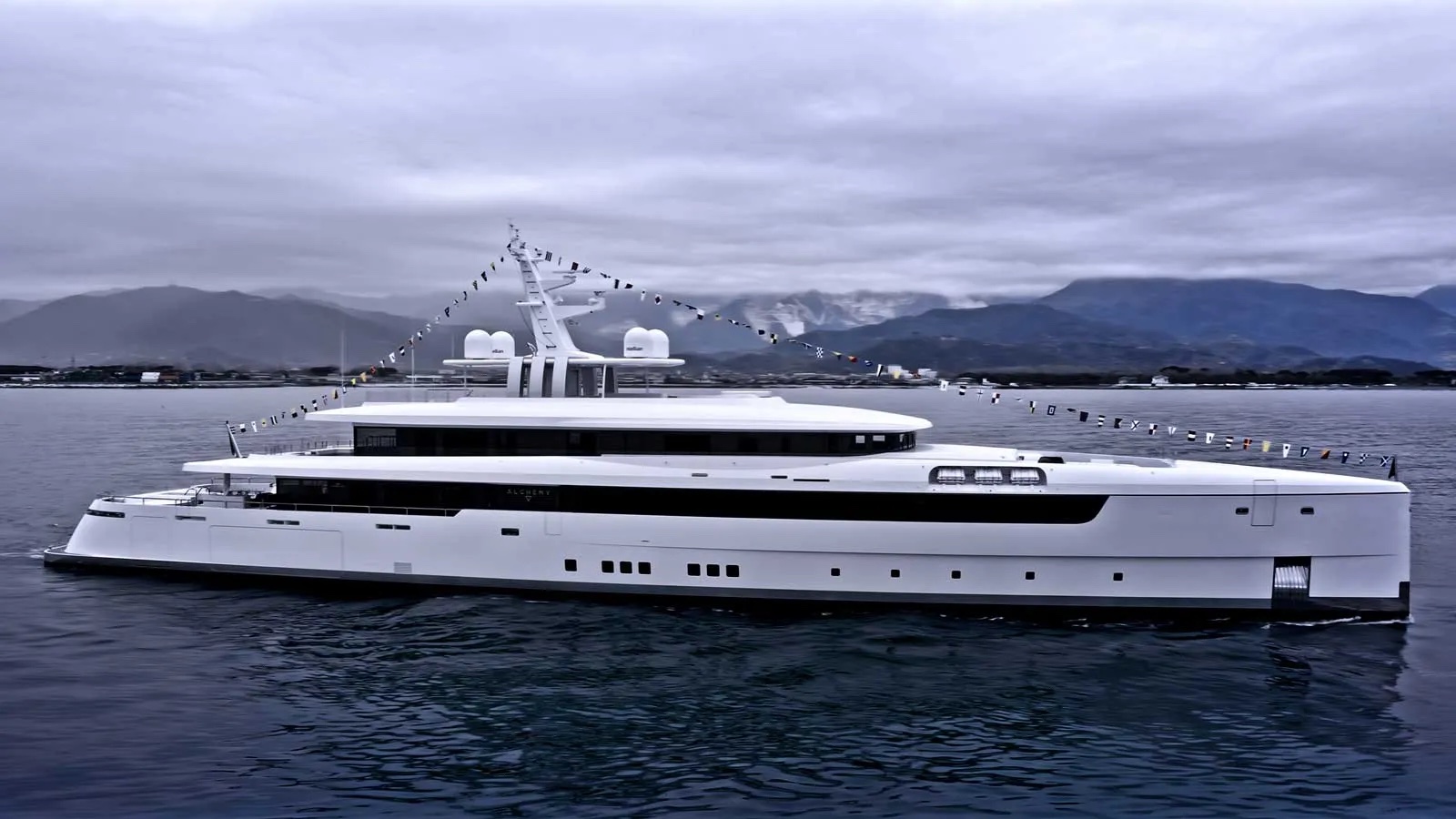 Alchemy
, who spreads across three decks, a testament to luxurious design and environmental responsibility. Commissioned by a discerning private client, this yacht is the embodiment of elegance, efficiency, and wellness-focused living.
At the heart of Alchemy's innovation is its diesel-electric propulsion system, powered by pods. This cutting-edge design minimizes energy loss between the engines and navigation speed, making it an eco-conscious vessel.
The client's vision was to maximize outdoor spaces and wellness aspects, resulting in over 330 sq. m of generously appointed outdoor areas spread across three decks. From hot tubs to sunpads, bars to barbecue areas, Alchemy offers unparalleled amenities. The bridge deck boasts a stylish saloon and alfresco dining, while the main deck features a spacious cockpit.
For the adventurous at heart, Alchemy's garage is a treasure trove of water toys, tenders, paddleboards, windsurfs, water skis, inflatable docks, and even mountain bikes for onshore exploration.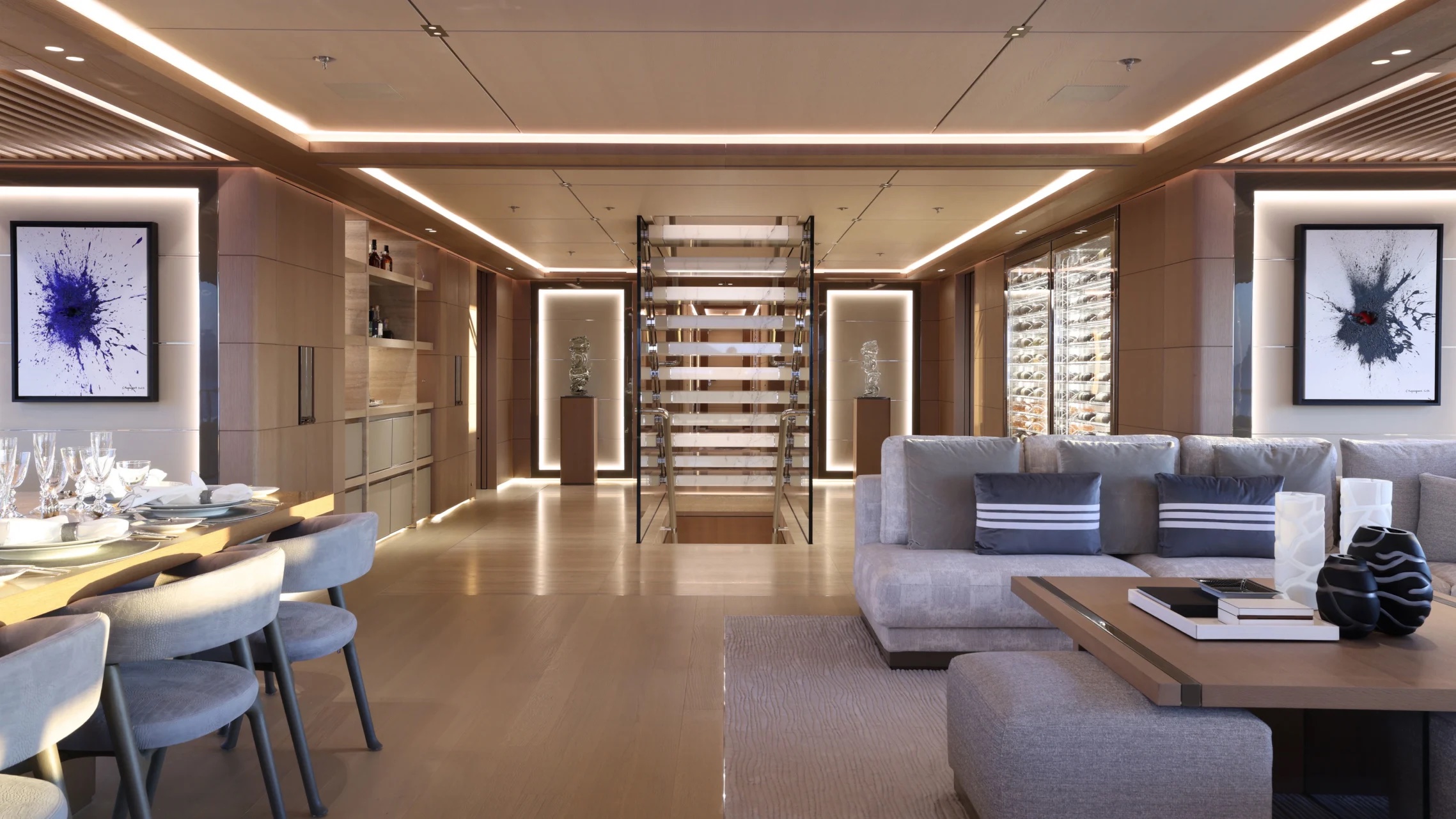 Internally, Alchemy's interior reflects tranquility and elegance. Enrico Gobbi's vision comes to life with a soothing color palette of beige and ivory, along with natural materials. The beach club, resembling a spa, features teak wood complemented by stainless steel and white marble with a matte finish.
Lighting plays a pivotal role in creating ambiance, with indirect lights hidden behind panels and marbles, creating mesmerizing reflections. Natural teak, white natural stone surfaces, and prestigious steel detailing dominate the exterior design.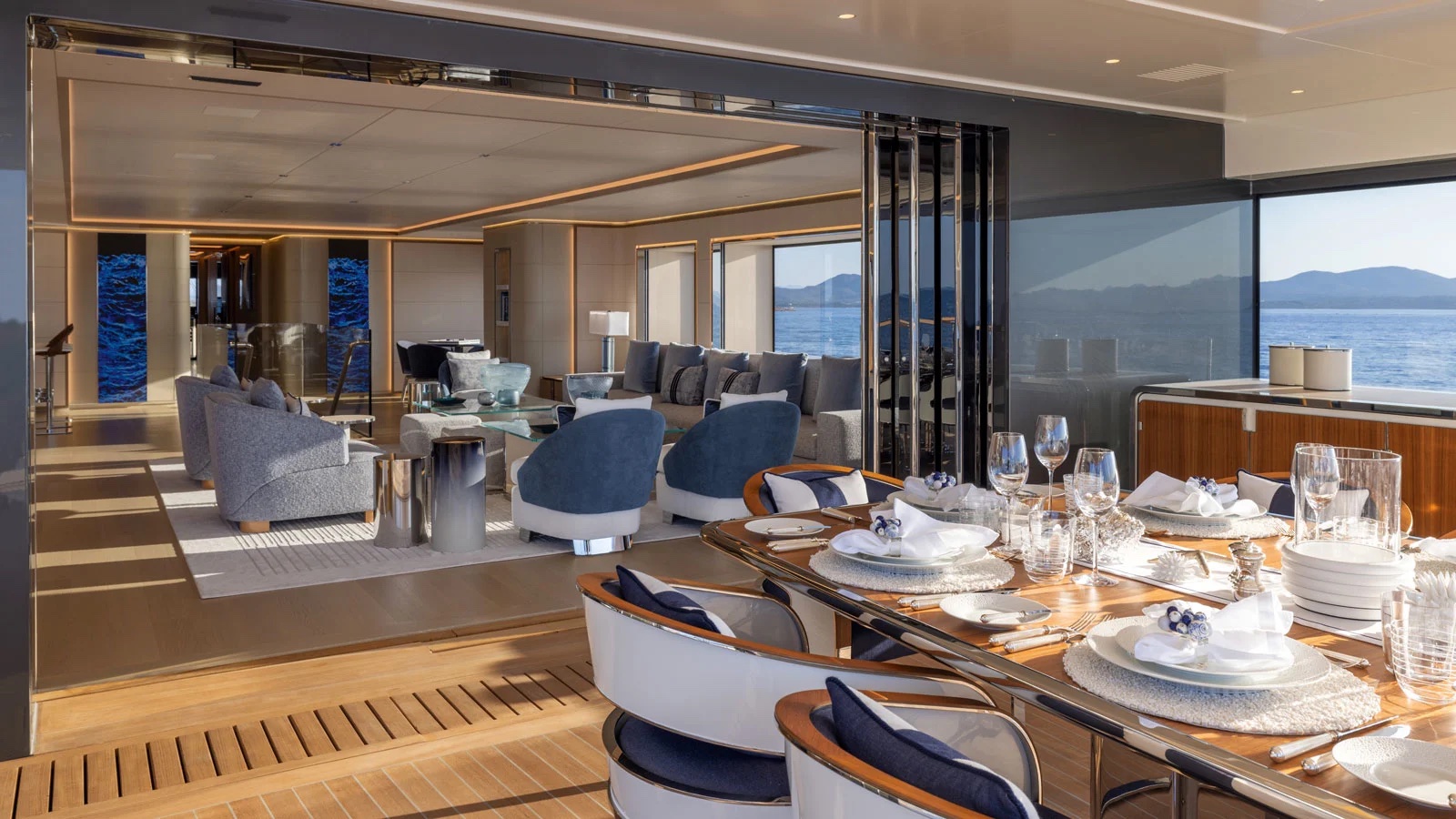 A stunning suspended staircase in the main saloon, connecting the bridge to the upper deck, stands as a testament to design innovation. The guest cabins share common materials for ceilings but incorporate personal elements like artworks sourced from worldwide travels.
What sets Alchemy apart is the lobby-free layout, where a central staircase connects the main and upper deck saloons, allowing unobstructed views down the length of the yacht. The owners' cabin, forward on the main deck, combines functionality and luxury, with open closets integrated into the cabin space, creating an office area as well.
Alchemy's galley, built for three chefs, and a wine cellar that holds hundreds of bottles elevate the onboard dining experience. A full-beam gym, a vast array of water toys, an open-air wellness room, and a panoramic spa pool on the sundeck cater to all guest desires.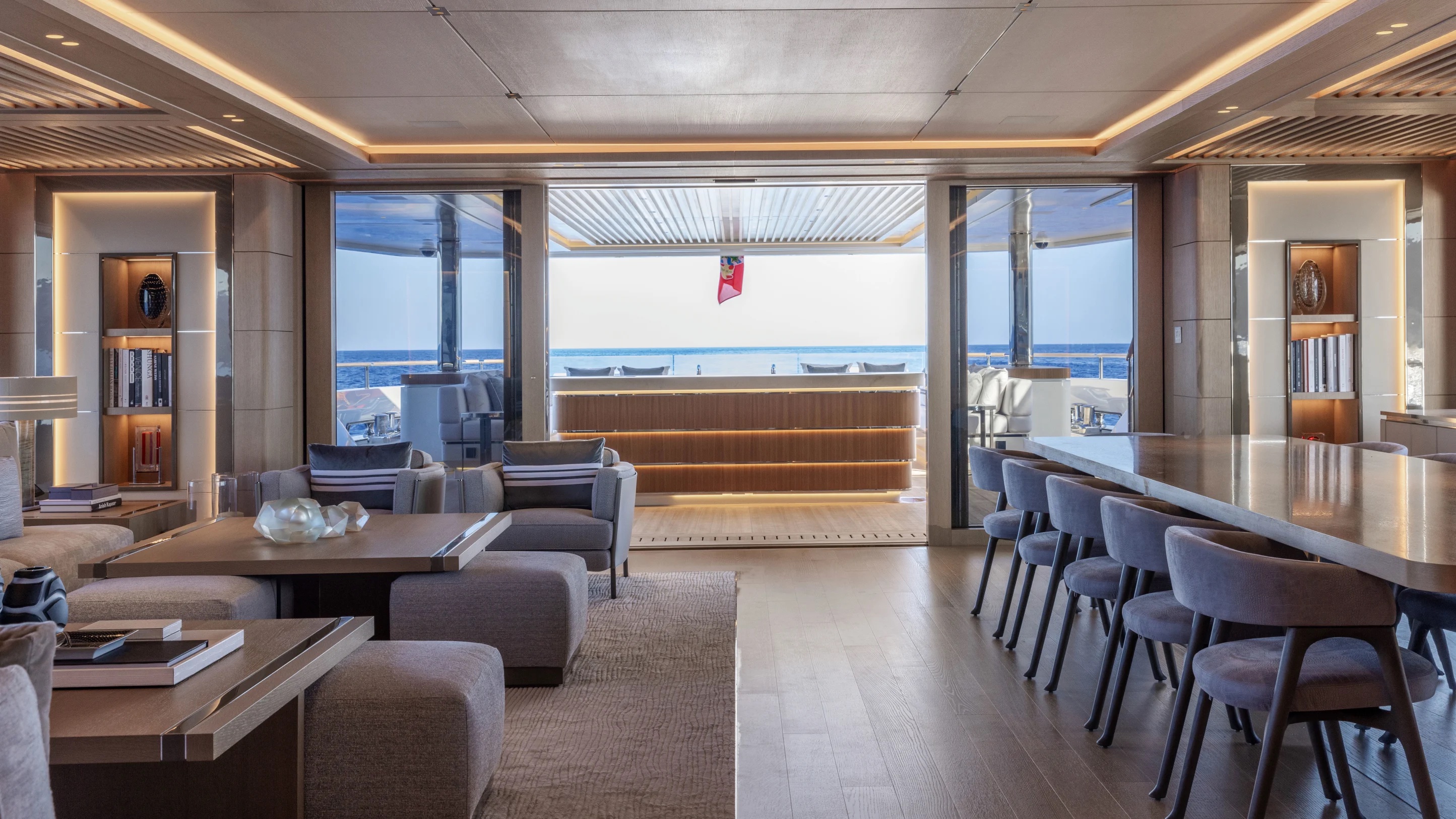 Rossinavi's unique approach to diesel-electric propulsion, paired with naval architect
Philippe Briand's
commitment to efficiency, gives Alchemy a slender hull that glides through the water with minimal resistance. This green and efficient design saves both fuel and emissions.
Rossinavi
is an Italian manufacturer of custom steel and aluminum superyachts 28m in size and larger. The Rossi shipyard was founded in the 1970s and is located in Viareggio.
Credits: Rossinavi