Th
e 27m Sirena 88 was designed by German Frers. This boat is the first three-story ship from Sirena Yachts.
According to the hull characteristics and design; the Sirena 88 is an evolution of her smaller sister the Sirena 64, a low resistance, sea kindly hull, that performs efficiently with a minimum amount of fuel consumption at all speed ranges, including high speed.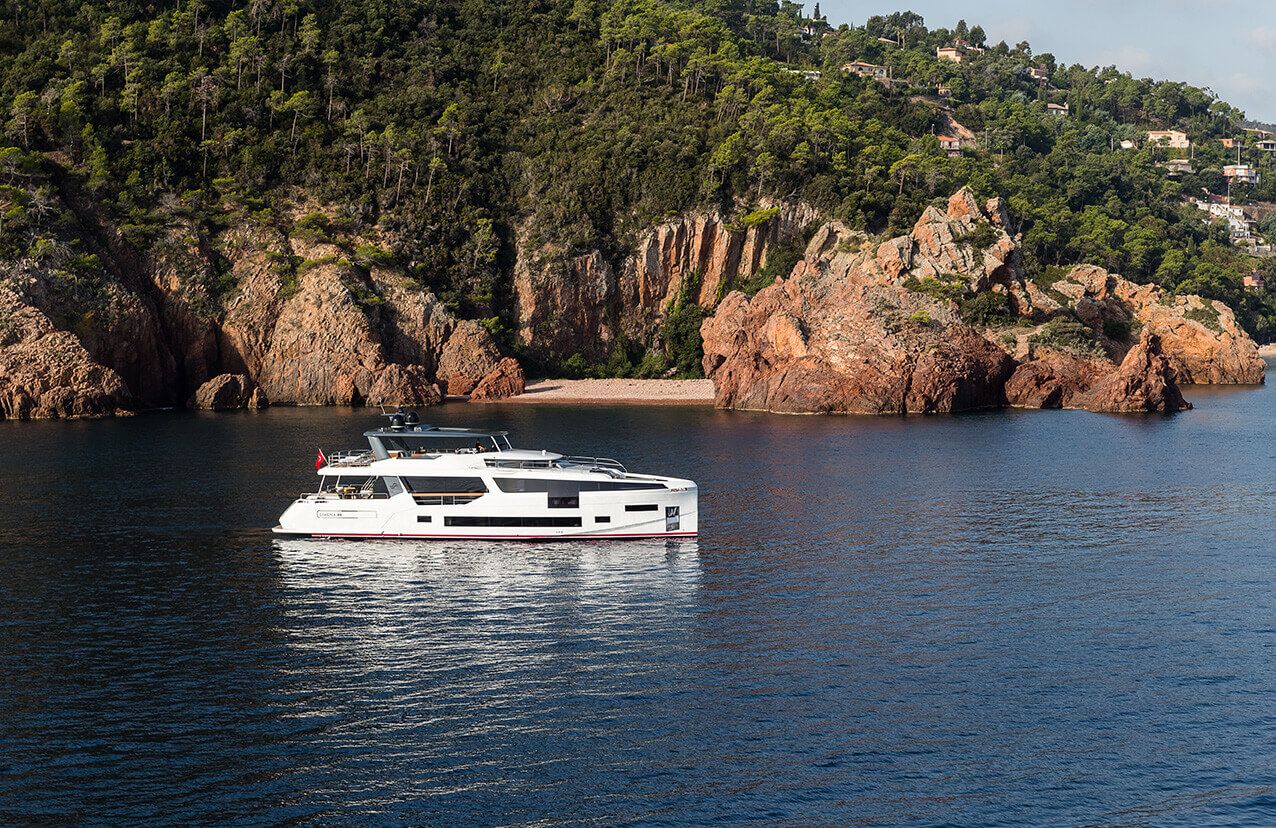 Accommodations space is very generous and includes the full width, main deck owner cabin with its own balcony to the sea, plus four en-suite cabins, one of them a very large VIP guest suite. Two formal dinner areas, one "al fresco" on the upper deck and a second on specially designated area on the main deck saloon are featured.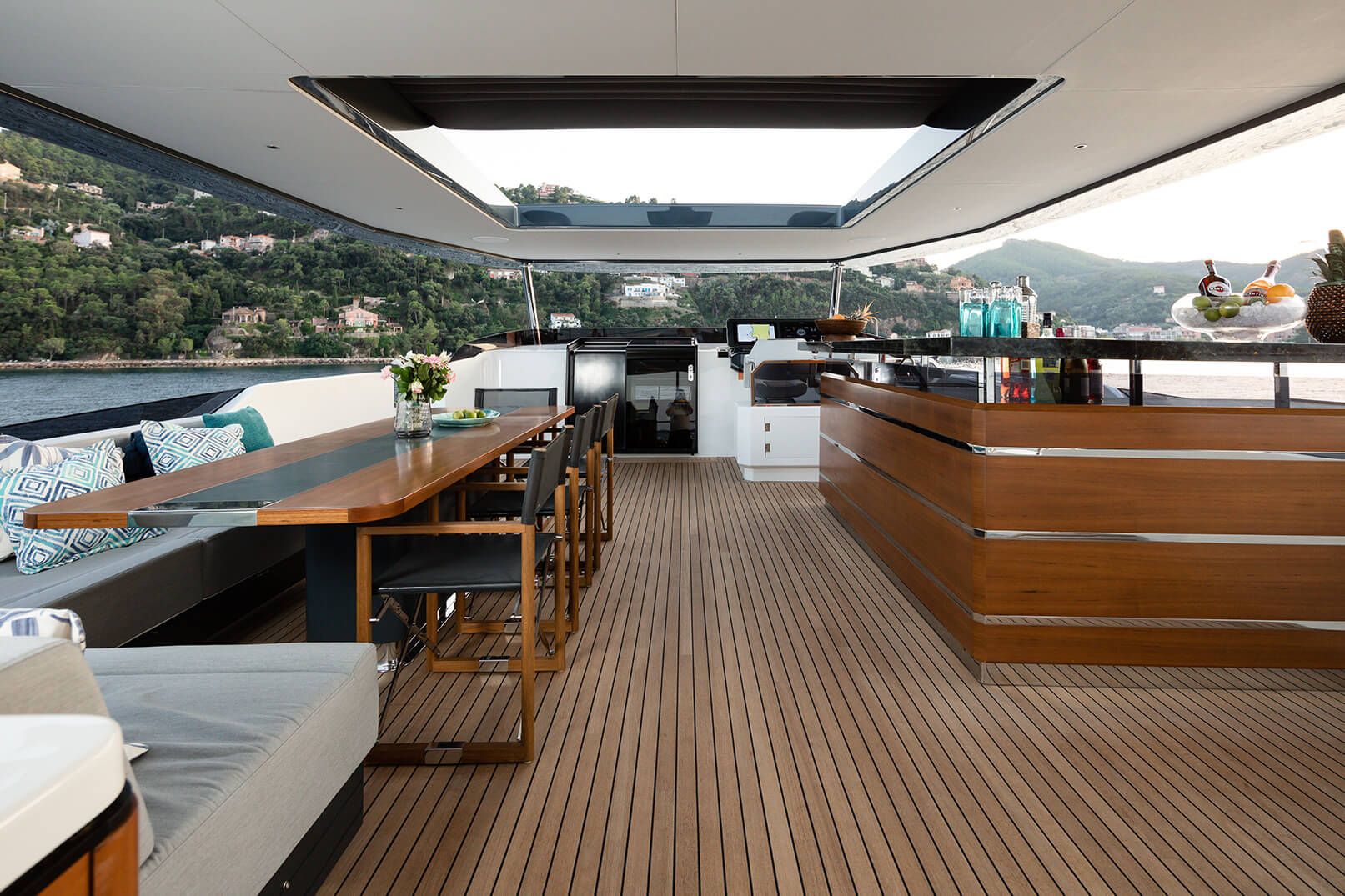 The fully fitted bridge is independent and separated from the rest of the interior accommodations with direct access to a double command on the upper deck. The foredeck it is fitted with special seating/sunbathing area on the foredeck fitted with an optional jacuzzi.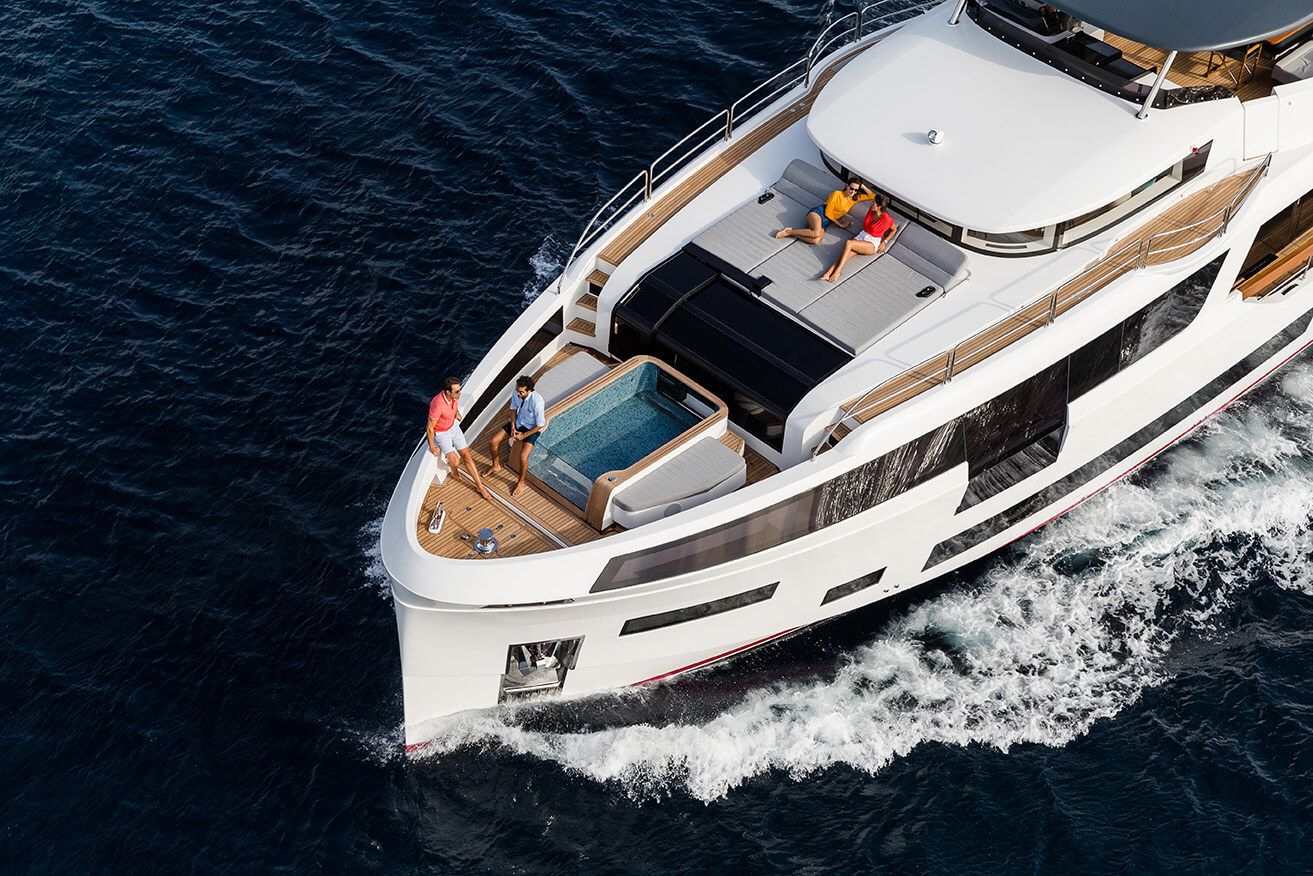 The key point for designers in creating the interior was the desire to make a warm and welcoming atmosphere by means of introducing neutral colors such as wood, fabrics and leather, to offer three alternative interiors, described as contrasting, warm and bright. Through all this, designers were able to balance the feeling of home with high-quality materials and soft carpets in natural colors.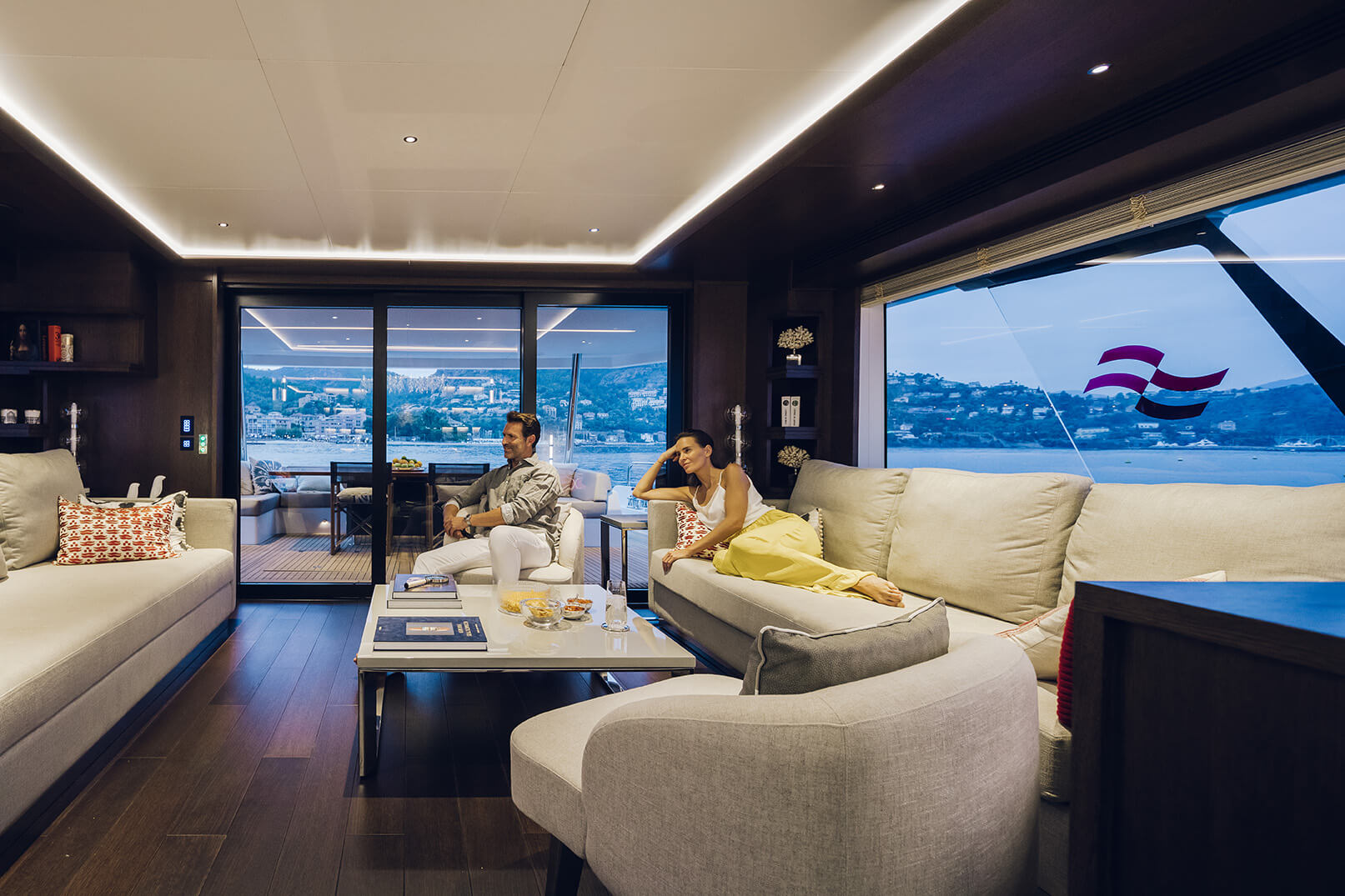 Most of the interior furnitures are made by Sirena or its subcontractors, but there are also many well-known European brands, including Minotti, Tribù, Hermès, Loro Piana and Dornbracht.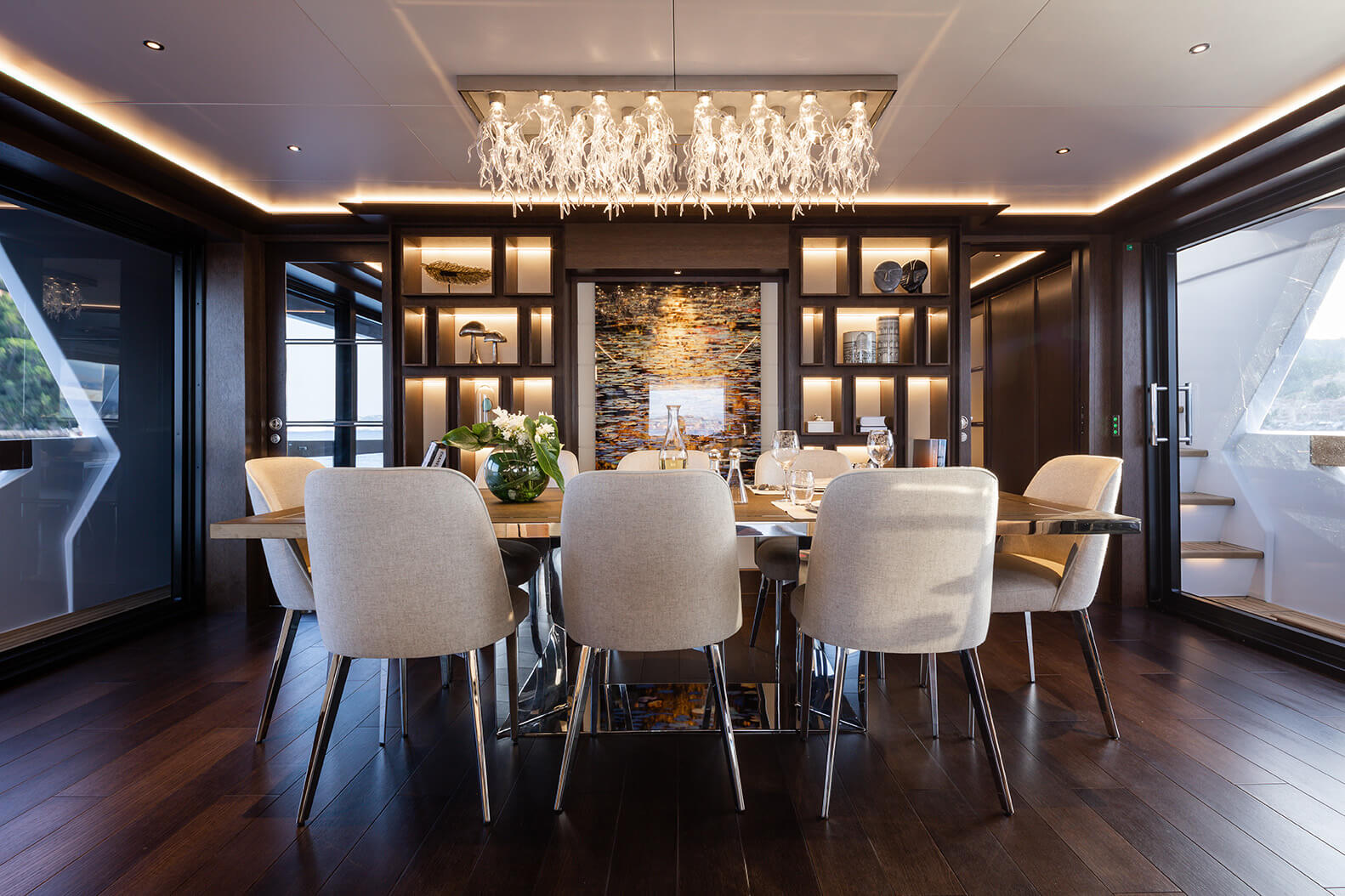 For example, in the main cabin there is a full-sized window on both sides. This provides space for a small table or an alternative to a folding balcony. The mirror above the sinks in the owner's bathroom can be raised by pressing a button to close the pool view, and through the front bulkhead there is access to a private swimming area on the front deck.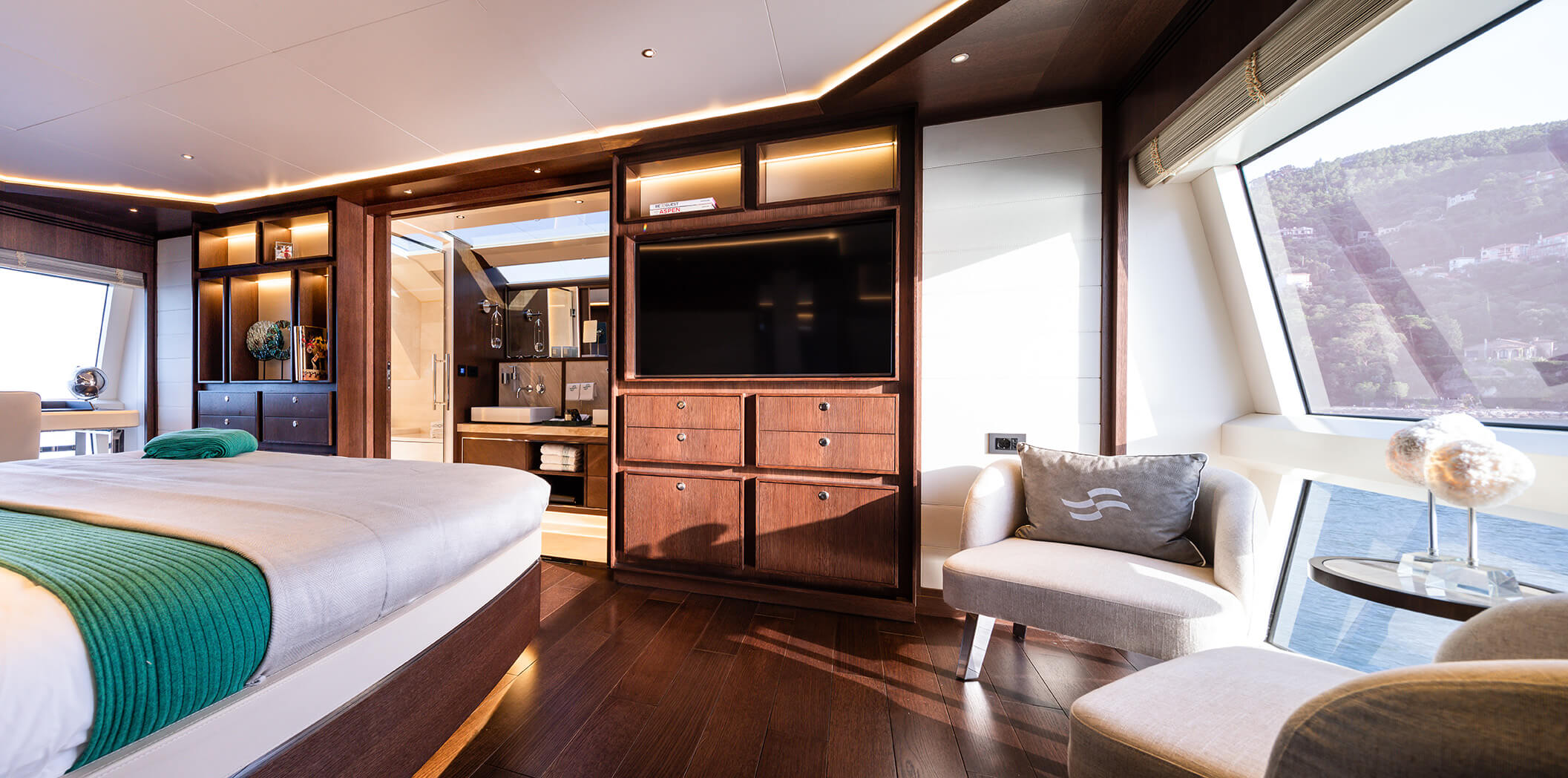 On the lower deck, the front VIP cabin has skylights and hulls. This space is finished in leather, gloss, dark oak and stainless steel. Each window has an opening section for natural ventilation.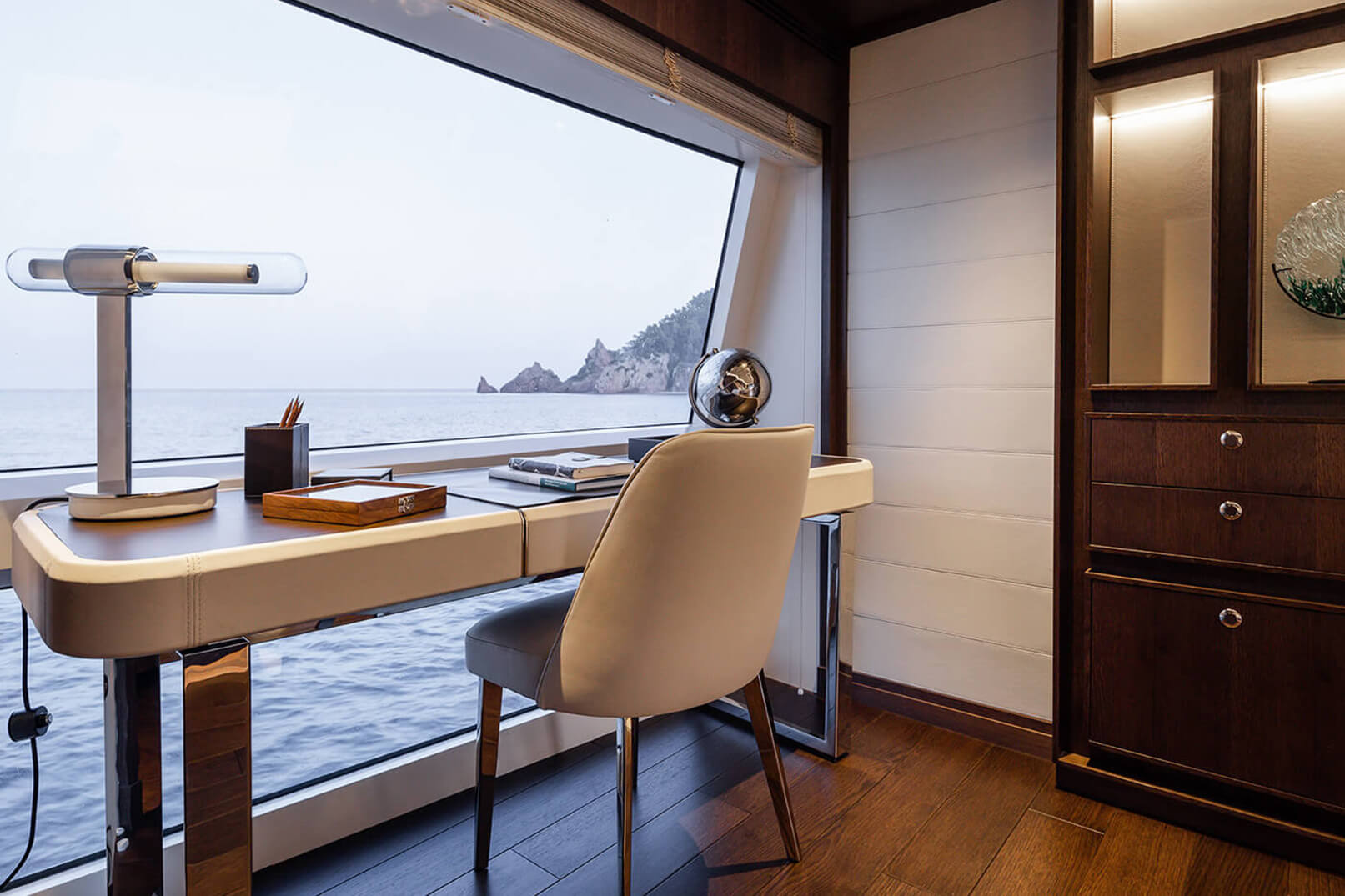 Sirena 88 offers several build versions - the first with five cabins, with two double cabins and the second with a VIP cabin. Distributed over the entire width of the yacht, this cabin is isolated from the engine room by crew rooms, which include a small seating area. Designers also provides many other configurations.
According to Frers, the hull shape is effective in a wide range of boat speeds. The hull can reach speeds of up to 25 knots with two horizontal MAN V12s with a capacity of 1,550 hp, but it is also capable of speeds of up to nine knots, consuming just 5.3 liters per nautical mile. With an increased capacity of 16,500 liters, the 88 model has a transatlantic range of 3,100 nm.