Hylas Yachts has released its latest M-Series yacht, the Hylas M47, designed and equipped specifically for the American market. The M47 is an adaptation of the twin diesel inboard Hylas M44 and boasts a highly efficient twin Cox CXO300 diesel outboard that can reach 31 knots on the top end, cruises at 17 knots, and burns only 15 gallons per hour at 2,500 RPM. The yacht is also highly fuel-efficient, with a standard 4-blade prop and 475-gallon fuel capacity, enabling a maximum range of 1,000 miles. With optional 700-gallon tanks, the M47's range can extend up to 1,500 miles.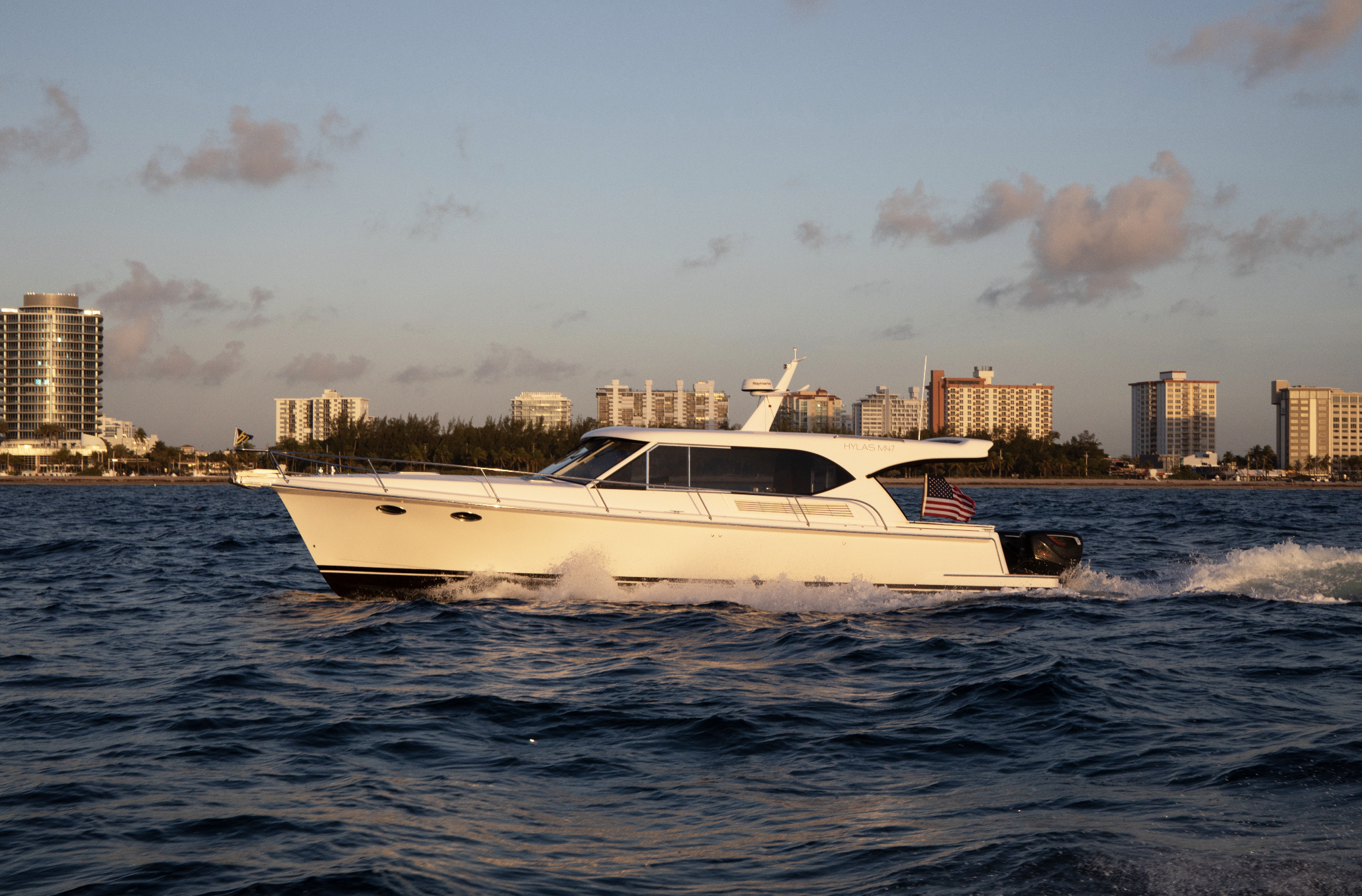 In addition to its impressive engine performance, the M47 features a hand-laid hull and a spacious, open-plan layout designed for long-distance voyaging and weekend cruising. It also has standard features such as lithium-ion batteries and an HVAC system that allows generator-free operation of the environmental system.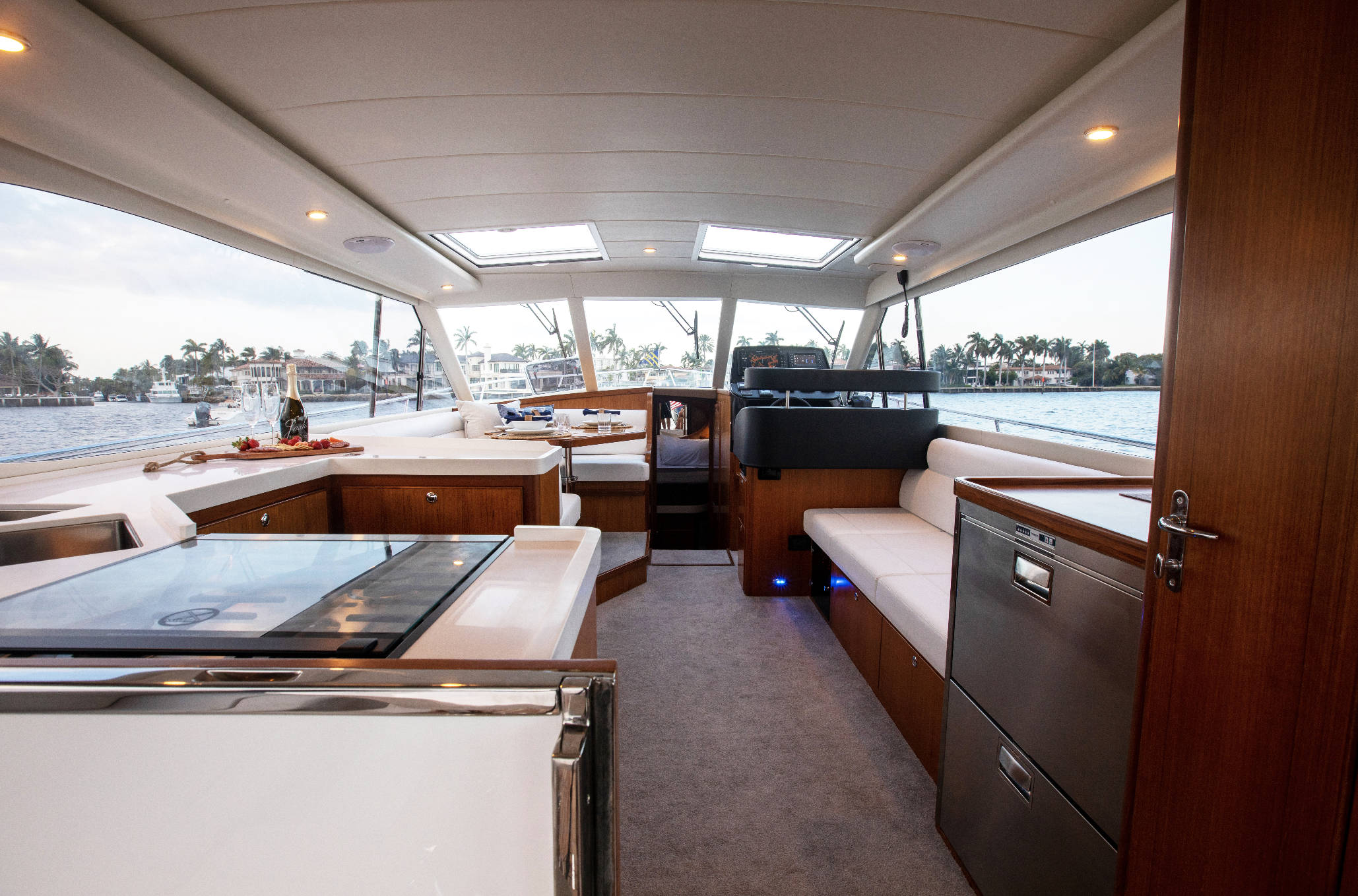 The M47 is the first diesel outboard yacht offered to the American recreational yachting market, making it an attractive option for sailors converting from sailing yachts to powerboats.
The yacht is equipped with an L-shaped settee, an adjustable height teak table that can convert into a berth, and a practical and functional galley with two pull-out refrigerators, a top-loading freezer, and a four-burner propane range with oven and broiler.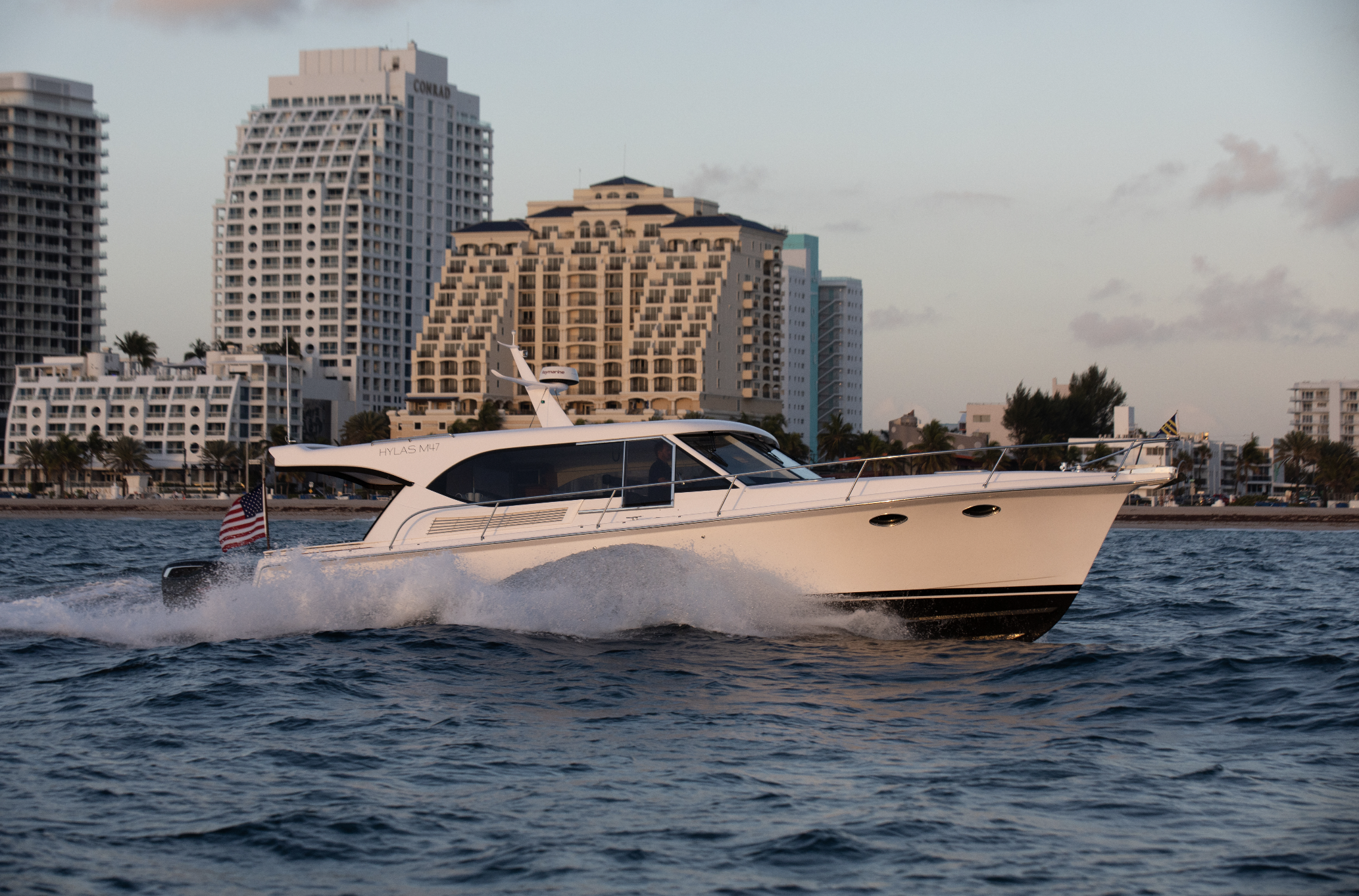 The M47 also features two staterooms, one head, and a large separate stall shower. The Hylas M47 Hull No. 1 is now available for immediate purchase in the United States, with eight build slots available for 2024.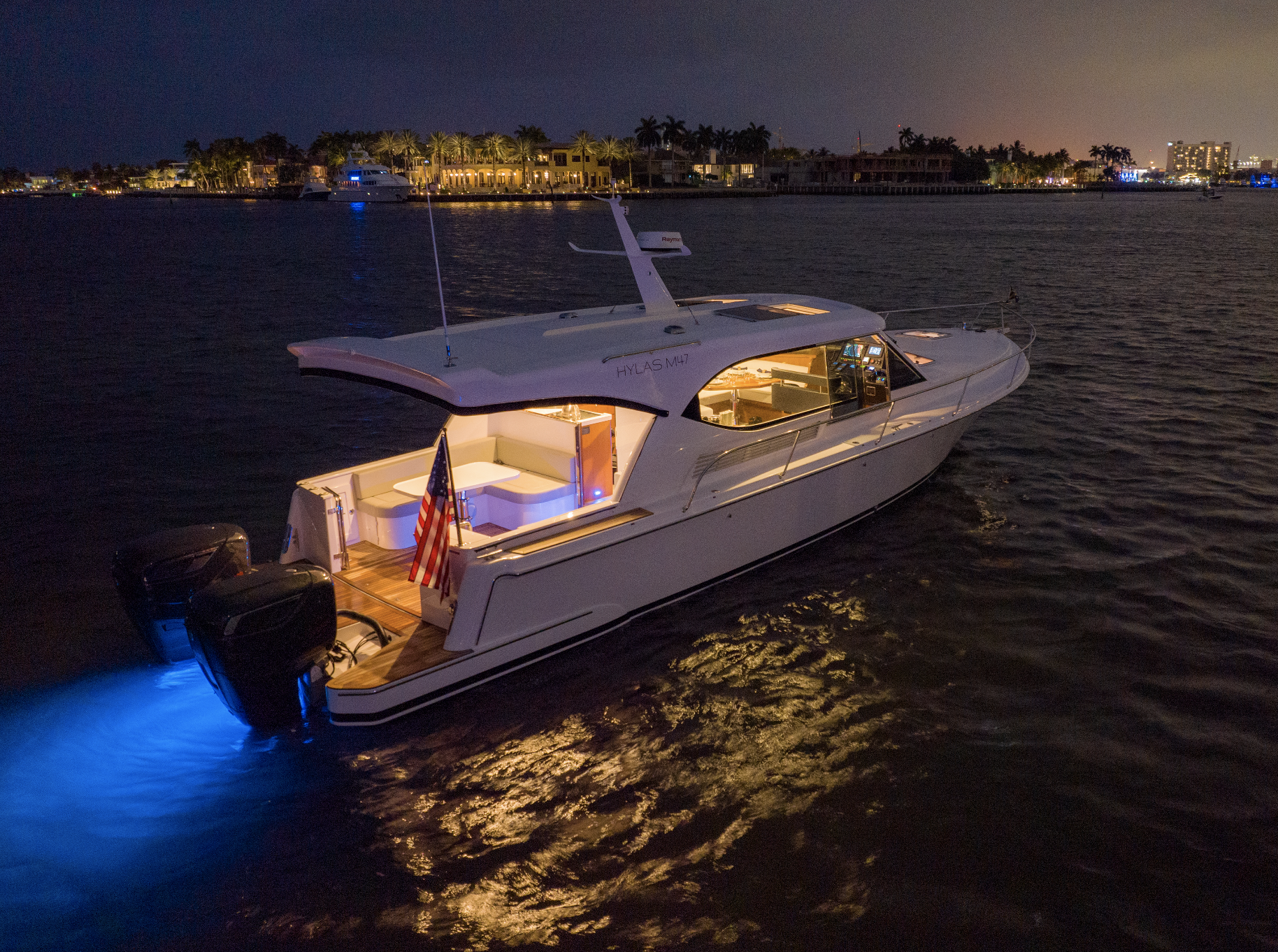 The Queen Long Marine shipyard, founder and owner of the
Hylas Yachts
brand since 1985, has produced sailboats for over 40 years. Located in Kaohsiung, Taiwan, the shipyard is equipped with reliable equipment and expert engineering, all while blending comfort and style to meet even the most stringent cruising needs. The design team features renowned naval architects such as Sparkman & Stephens, German Frers, Bill Dixon, and Dean Salthouse. The shipyard is constantly working on new design turn-out, with our most recent range innovation being thanks to collaborations with Zurn Yacht Design (US) and Hot Lab (Italy).
Credits: Billy Black/Hylas Yachts