Dutch shipyard Moonen Yachts has reached its next milestone in the building process of project 
YN202
, the 34m superyacht. Representatives from Moonen Yachts and Diana Yacht Design gathered at Talsma Shipyards in Friesland, where four heavy duty cranes carefully assisted in turning the 34 metre hull over. A process which took a total of four hours.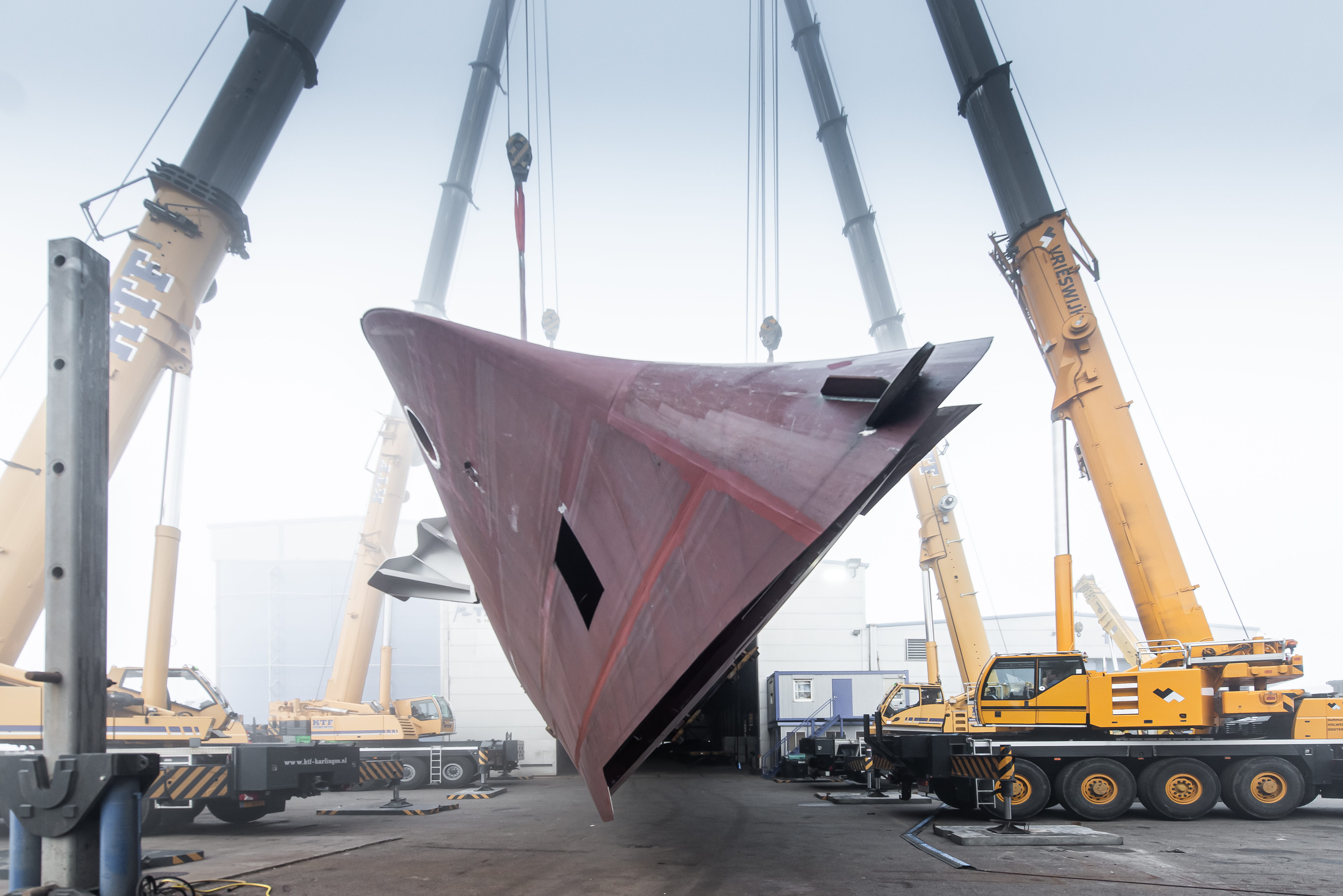 "It is a very special moment to see the first hull of the new Moonen 110 ready in her sailing position. I am very proud and grateful of the first result that we have achieved together as a new team, after an intensive and instructive process. Talsma Shipyards, Diana Yacht Design and our own Moonen team have all done an exceptional job," says John Bechtold, Moonen's Project Manager of YN202.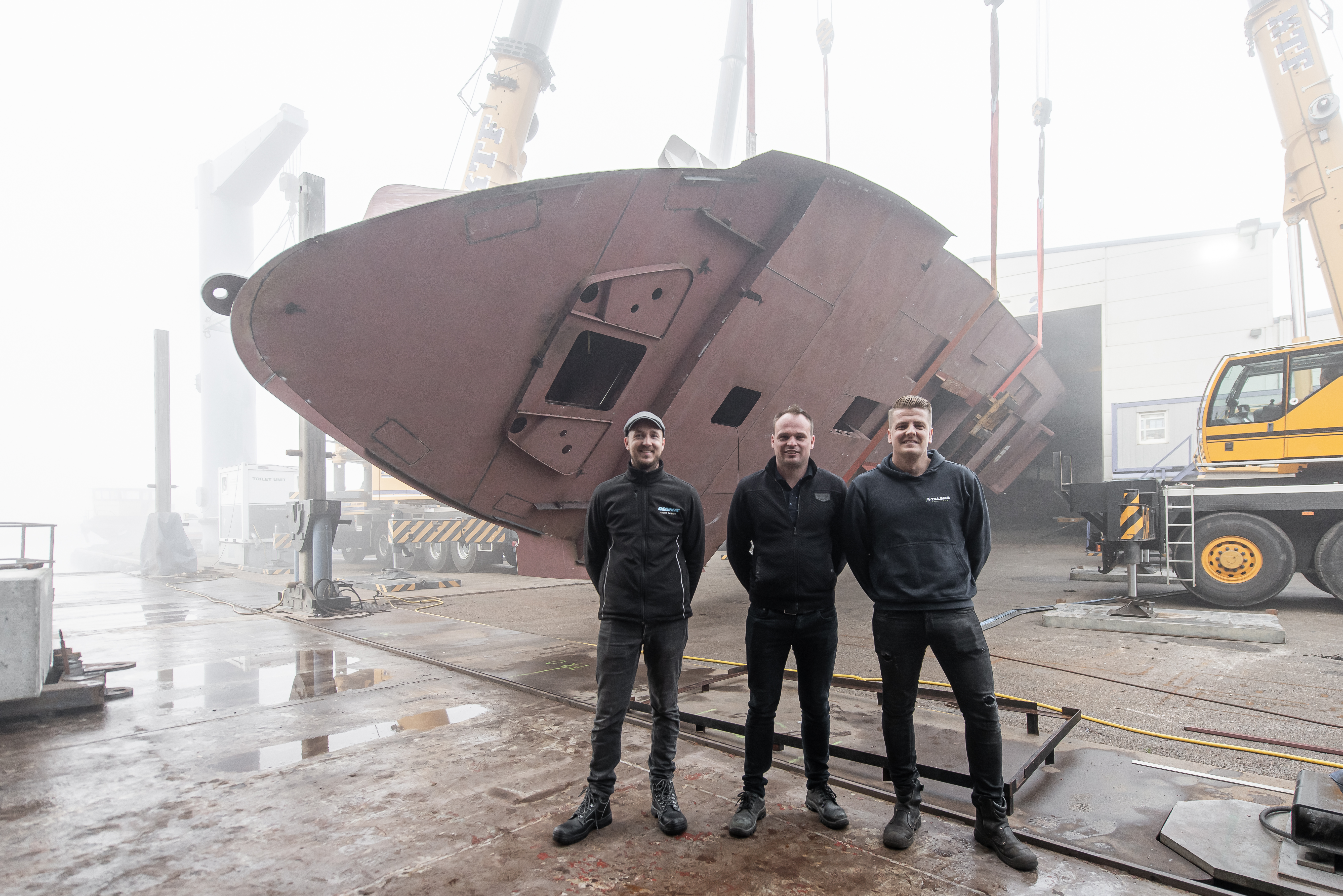 Left to right: Nick Tot, naval architect, Diana Yacht Design; John Bechtold, project manager, Moonen Yachts; Fonger Talsma, Project Leader, Talsma Shipyards

Nick Tot, Naval Architect at Diana Yacht Design states that "The hull of YN202 is the result of extensive collaboration between multiple disciplines across multiple companies. We at Diana Yacht Design modelled the hull to achieve the desired sailing characteristics, dimensions, and interior space as desired by Moonen Yachts. After which we engineered her in full compliance of the Bureau Veritas rules and regulations and optimised her for construction at Talsma shipyards. We are very proud to have worked together with all parties involved in order to build this high quality piece of Dutch engineering."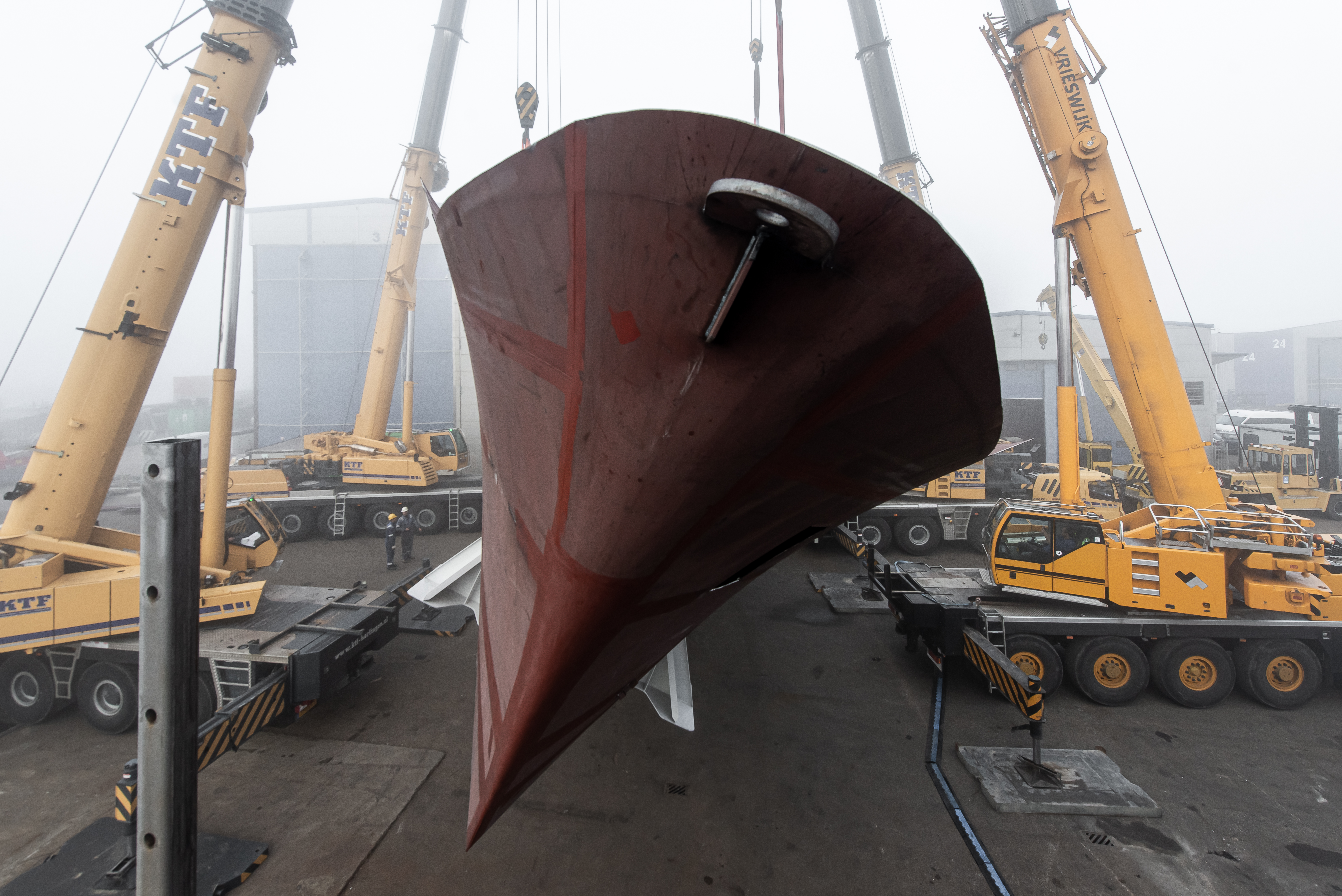 Due for delivery in March 2023, construction of YN202 began in June of this year and will be the first Moonen 110 to be built. Once completed, she will achieve a maximum speed of 13 knots. 
Moonen Yachts
 is a yacht builder based in the Netherlands, and its first yacht was built in 1964 under the original yard name of De Ruiter. In 1981, the yard was renamed Moonen Shipyards. It's launching its first vessel under new ownership: Alhena. In 2017 Moonen Shipyards changed into Moonen Yachts. With the help of strong vision, innovative technology and new designers, Moonen is once again becoming the market leader in 30m to 50m luxury yachts.
Credits: Moonen Yachts