Nautor's Swan has turned the hull of the first in-build Swan 120 sailing superyacht. The fairing will now begin in Pietarsaari.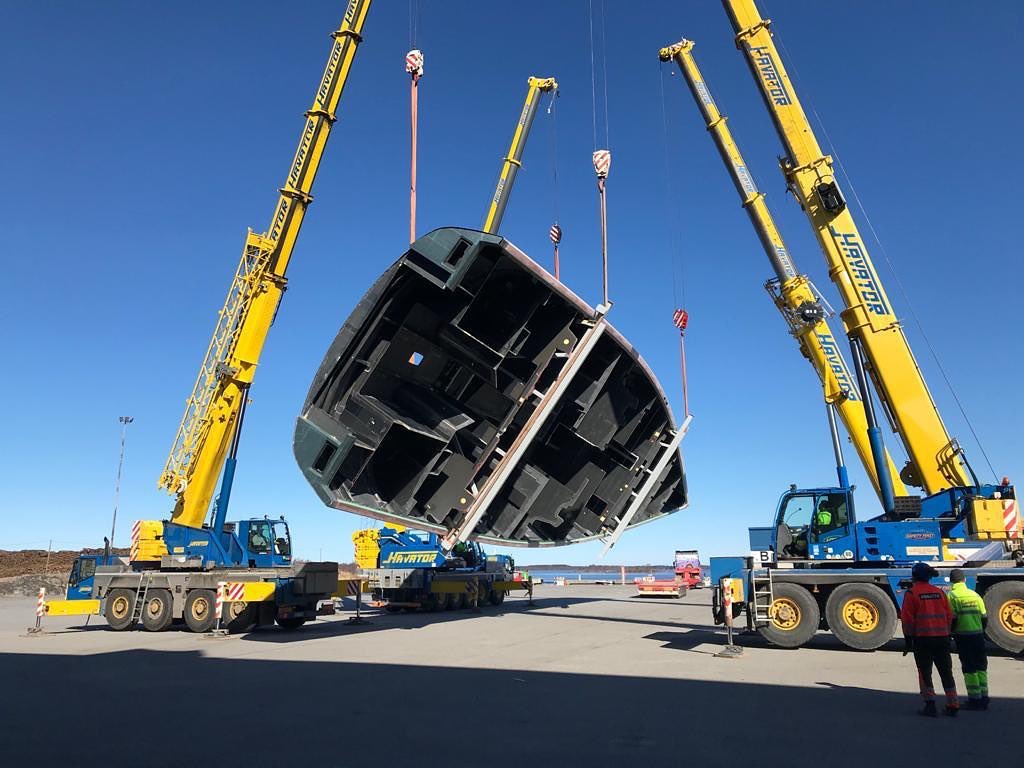 The hull and deck of the Swan 120 will be a full carbon fibre construction, using epoxy SPRINT® pre-preg carbon fibre interior and exterior skins on a core of M-grade Corecell foam.
The foredeck leads aft to the coach roof of the raised saloon, which blends seamlessly into an expansive, protected cockpit area.

At anchor, the cockpit area transforms into an encompassing lounge space with versatile deck sofas.

Aft of the deck lounge is a clean deck space which runs to behind the steering pedestals with 'aero-seating'. In-between the helming stations, it is possible to incorporate a 'snug-island', which provides protected access to the aft accommodation.

The section of the aft-deck may be opened up to convert into a large sunbed at deck level.