Alex Thomson Racing has announced the completion of a new racing yacht, the 18.28 metre IMOCA 60 racing yacht Hugo Boss. The team hopes, the vessel will lead them to victory in the 2020-21 Vendée Globe round-the-world race.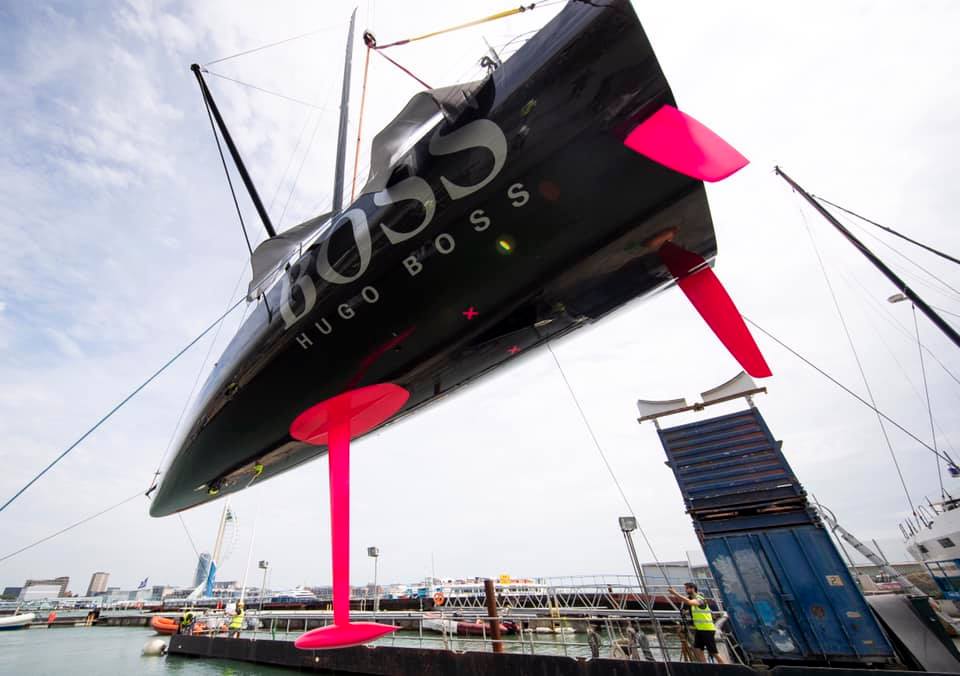 The carbon fibre model was designed by Alex Thomson Racing in collaboration with French naval architects VPLP, being the product of more than two years of design and build work.
Named after title partner Hugo Boss, IMOCA 60 was built by Jason Carrington close to the team's Gosport headquarters in Hampshire. The build itself began back in June 2018 and has involved more than 50,000 hours of specialist construction.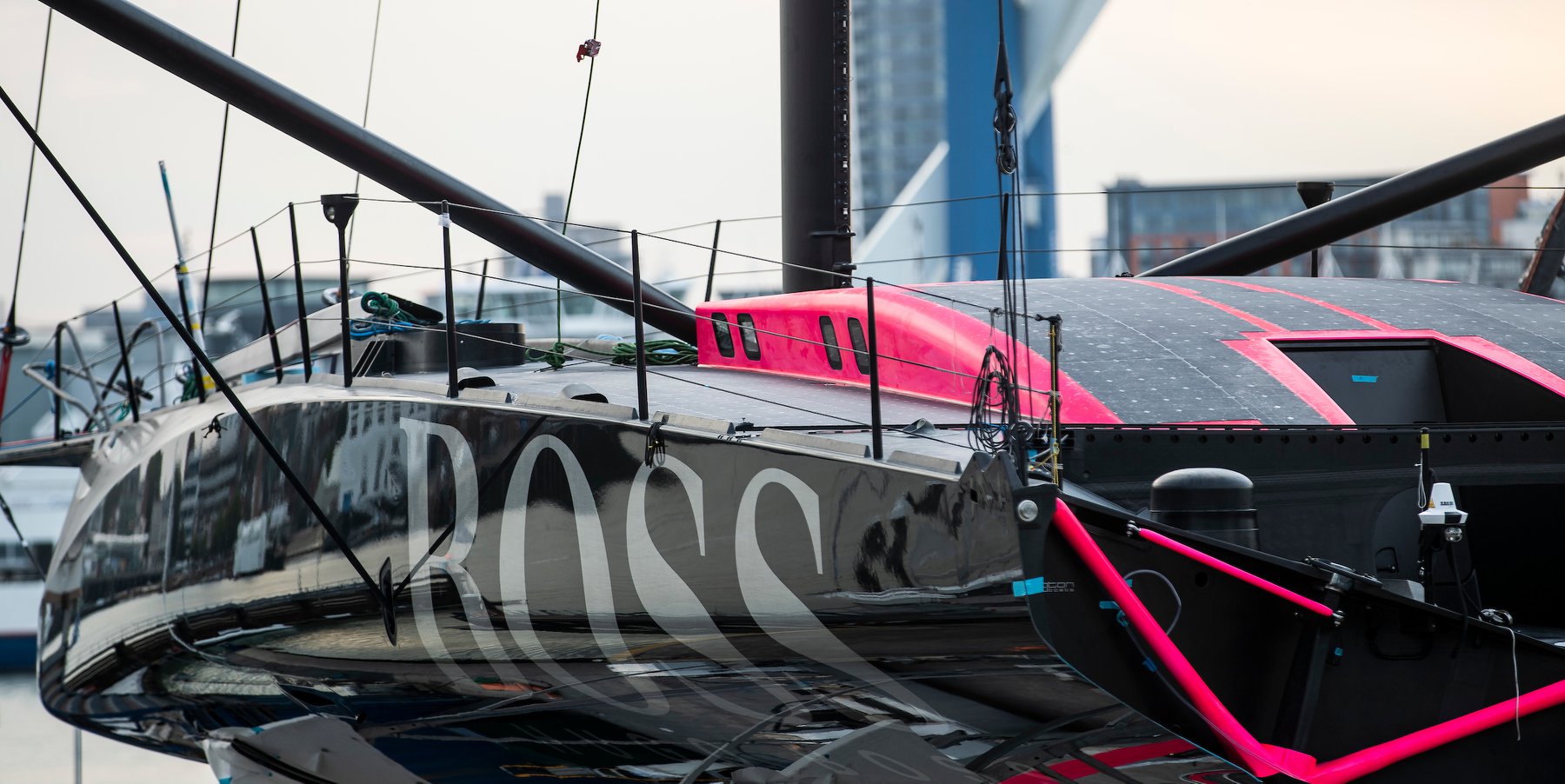 Hugo Boss, the name carried by all six of the team's previous IMOCA boats, weighs 7.6 tonnes and features state-of-the-art hydrofoils. The boat's deck and coach roof, meanwhile, feature solar panelling, an addition that should allow it to achieve an ambition of sailing around the world without the use of fossil fuels.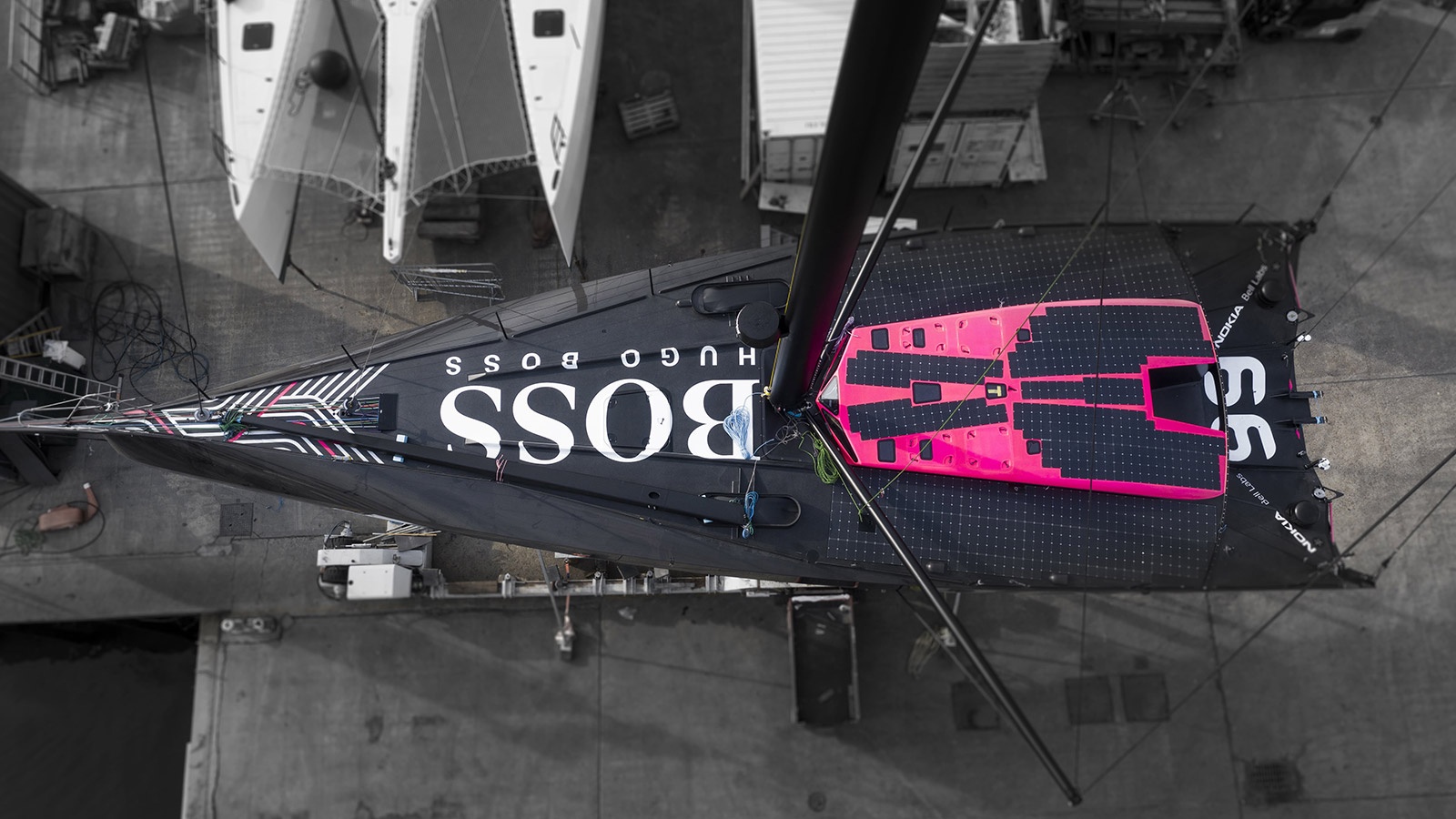 The boat's black carbon hull with a significantly streamlined bow has now been made public. The hull's glossy black finish has been conceived to echo the sleek brand identity of Hugo Boss. Boss' brand logo has been of silver carbon fibre has been embedded into the hull itself.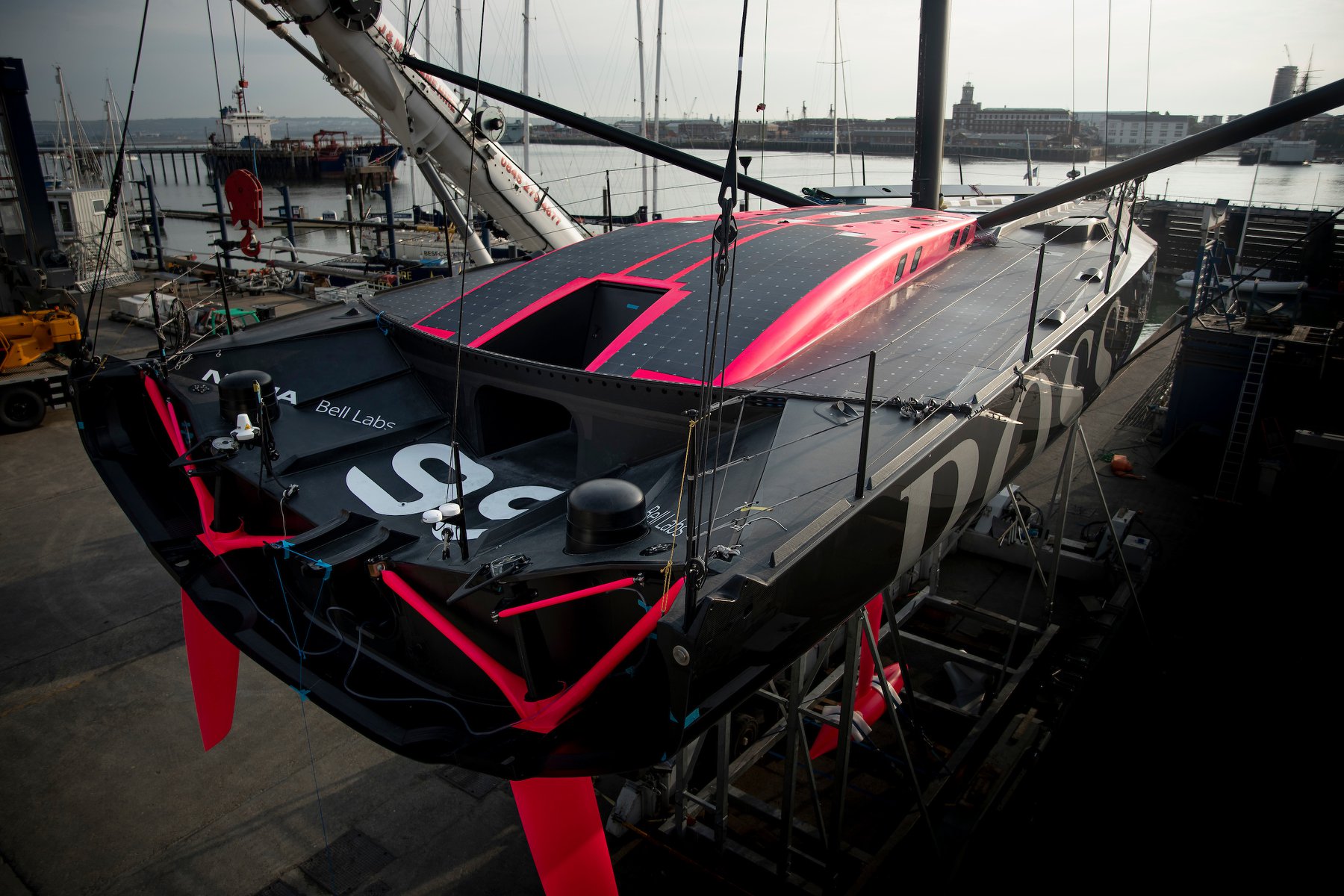 The distinctive black hull is in stark contrast to accents of fluorescent pink which can be seen across the boat's coach roof, keel and rudder. Devised by Industrial Designer Karim Rashid the bespoke fluro tone has been applied to IMOCA class for a first time.
Stewart Hosford, CEO of Alex Thomson Racing, has commented:
This sport is no longer just about qualified naval architecture and competent ocean racing. It's a design and engineering challenge at the highest level. It's about bringing together the best in the world in every single area, in the relentless pursuit of excellence, of perfection.
Thomson and his team will now undertake a period of on-water commissioning and testing before the official launch and christening in September. From there, the boat will debut in the double-handed Transat Jacques Vabre race in October 2019 before Thomson undertakes his first solo race in the New York to Vendée in June 2020, the penultimate race in the IMOCA calendar before the Vendée Globe in November 2020.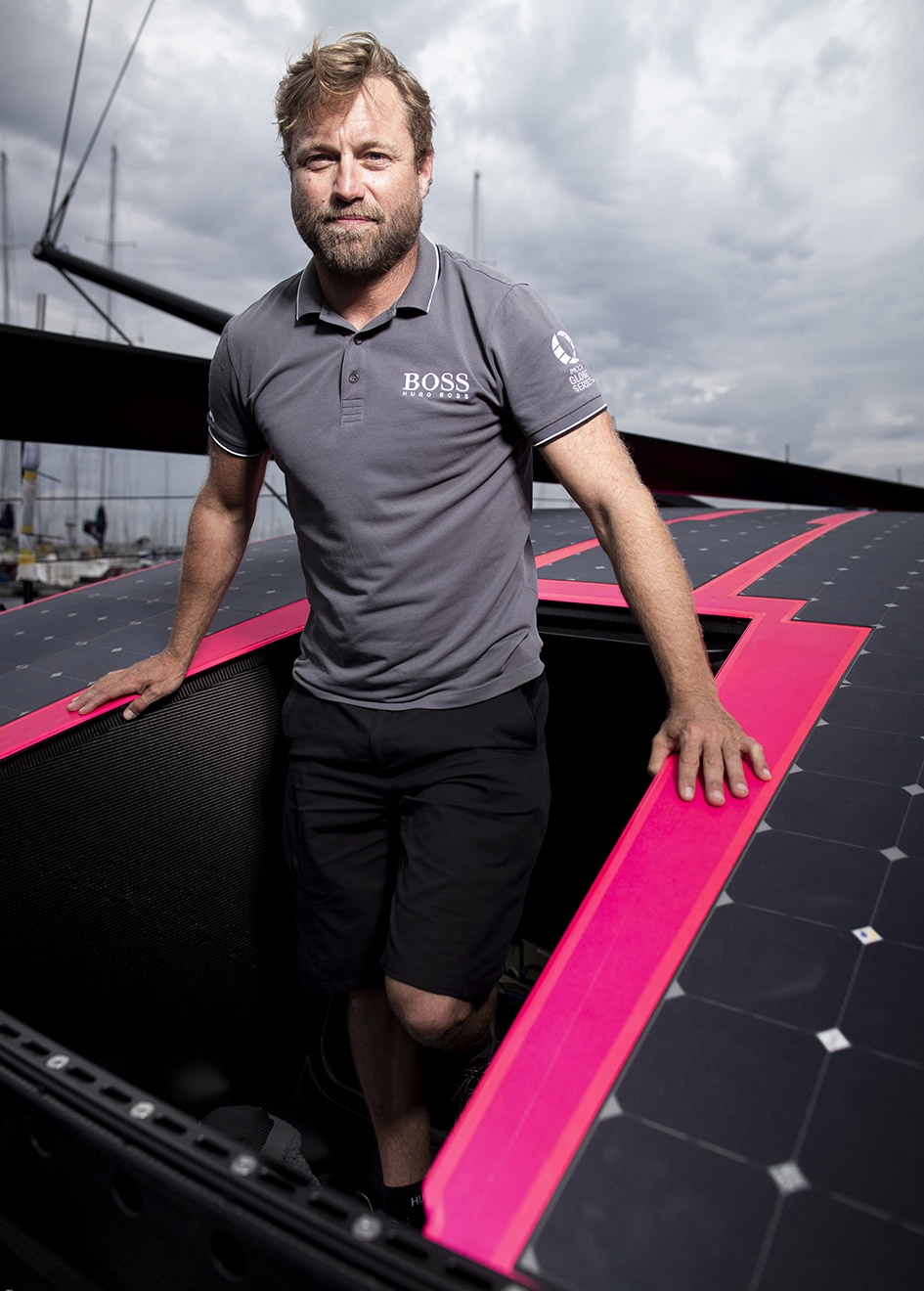 Meanwhile, Alex Thomson remains the youngest skipper to win a round-the-world yacht race after triumphing in the 1998/1999 Clipper Round-the-World race.

Hugo Boss AG engages in the design, manufacture, and sale of clothing and accessories. The company with headquarteres in Metzingen, Germany was founded by Hugo Ferdinand Boss in 1924. Their product range comprises children's wear, sportswear, shoes, leather accessories, fragrances, watches, and eyewear. According to the company's reports, during fiscal year 2018 their sales made EUR 2,796,000.
Photos via @AlexThomsonRacing