YPI
announced in March that they had partnered up with VR-development company, Bricks & Goggles recently to introduce a technology that would allow yacht owners to walk around their new build projects before they are built. Yacht Harbour caught up with Ingmar Vroege, co-founder of
Bricks & Goggles
to learn more about this project.
The cooperation between
YPI
and Bricks & Goggles started at the 25th edition of the Monaco Yacht Show where the development team was showing exhibitors some of its prototypes. Before collaborating with YPI on their central listing, the 105-meter Raptor project, the development company did several projects in the real-estate sector in the Netherlands.
After only 2 months, the company was able to deliver to YPI the software that allows for a walkthrough of the yacht. The application runs on the Oculus Rift, a VR headset that is set to soon be available its in consumer version. Running the application involves connecting the headset to a PC computer with a powerful graphics card and an HDMI 3.0 port. This allows the simulation to run at a stable 75 frames per second, the minimum required according to Ingmar for the brain to interpret as reality.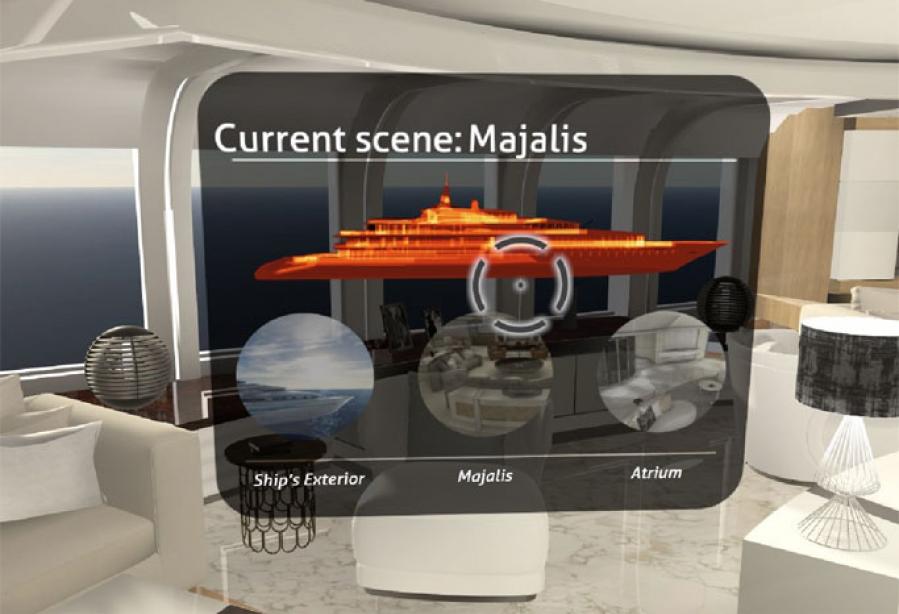 3 scenes have been developed for the 105m project Raptor, a fly-by of the exterior as well as two interior scenes. Prospective owners are then able to freely move around the yacht through an Xbox joystick to get various views and angles of the yacht. The yacht design itself was done by H2 Yacht Design and McFarlane Ship Design.
Our system allows owners to walk around a complete virtual construction of their yacht both inside and on deck as well as seeing it from the air.

You can see and experience how the layouts feel in terms of space and volume as you walk around.

Imagine the money, time and potential disappointment that can now be saved thanks to this technology?
Russel Crump, Director of Sales, YPI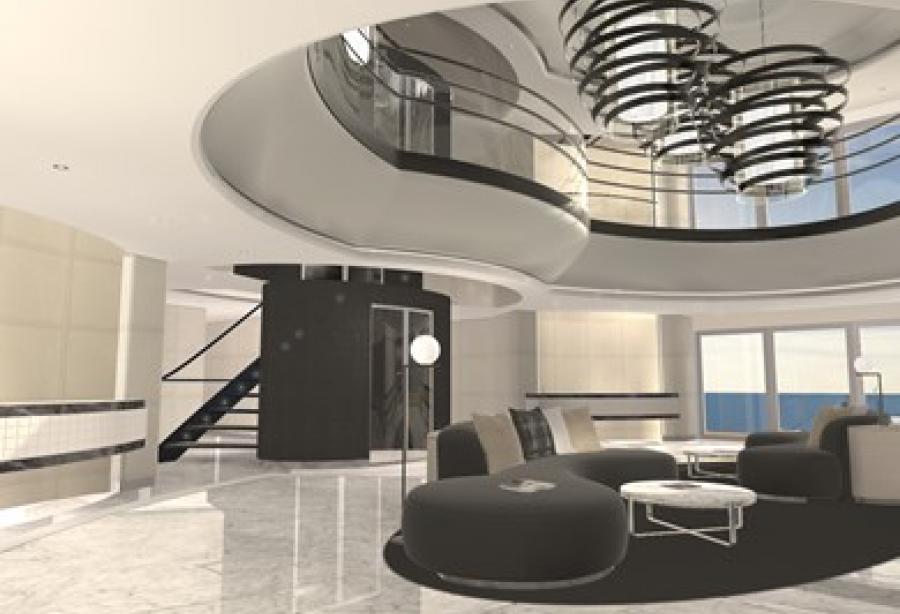 The development of this VR application goes in line with YPI's initiative to implement 360-degrees immersive photography which the company says it offers as standard to all of its central agency clients.
As an industry, yachting is sometimes a little slow at integrating the vast array of new digital tools and technology into the way it helps clients.

Our work allows us to offer our clients a very real way of experiencing their newbuild projects before they commit to the full investment
Mark Duncan, Commercial & Marketing Director, YPI
Ingmar Vroege, co-founder of Bricks & Goggles explained to us that they are able to develop such VR simulations by using 3D design sketches made by designers which they can then convert to interactive VR applications. Here below is a picture of one of the startup's engineers, Dimitri den Elzen, using the Oculus Rift application.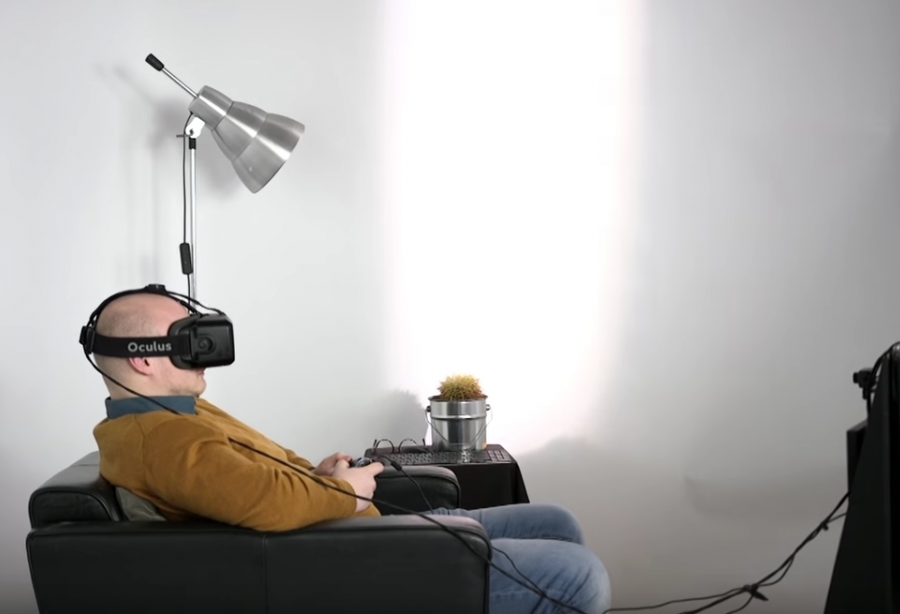 D

eveloping VR simulations such as these ones is no different from creating games. This simulation runs on the UNITY game engine in fact.
Ingmar Vroege, co-founder, Bricks & Goggles
A version of the VR system can also be directly downloaded as an app on smartphones which allows users to either use special readers to immerse themselves or to simply move around their screens to look around. You can download the application on the
Apple Store
and
Android
to take a tour of the Raptor project.