German supermodel and businesswoman Heidi Klum and her spouse, a musician of a German rock band Tokio Hotel, Tom Kaulitz, have held their wedding party aboard the 99.13-metre charter superyacht Christina O once owned by Jackie Kennedy and Aristotle Onassis, reports People.
Should the spread-over-several-media rumours regarding the chosen vessel be true, the couple have favoured one of the most romantic superyachts in history. Most famously, Christina O played host to several weddings on-board, including Princess Grace of Monaco and Prince Rainier's wedding in 1956, and Jackie Onassis holding her wedding reception to Aristotle Onassis aboard.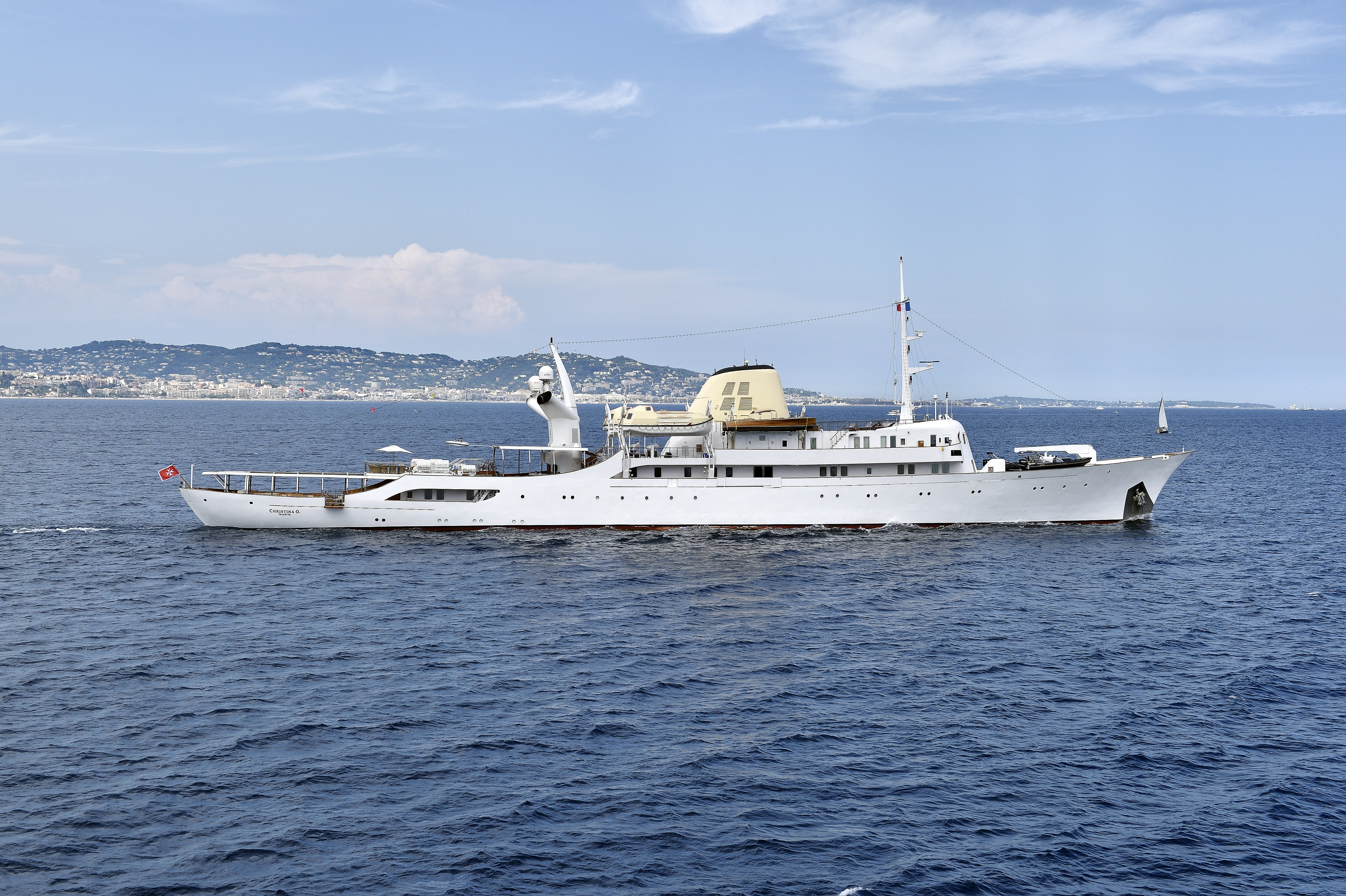 The iconic superyacht was built by Canadian Vickers back in 1943. First owned by Canadian government as WWII frigate,
Christina O
was acquired by Aristotle Onassis in 1954. He gave the yacht name Christina, that has later transformed to Christina O under different owners, including an Irish bank teamed up with Greek investors.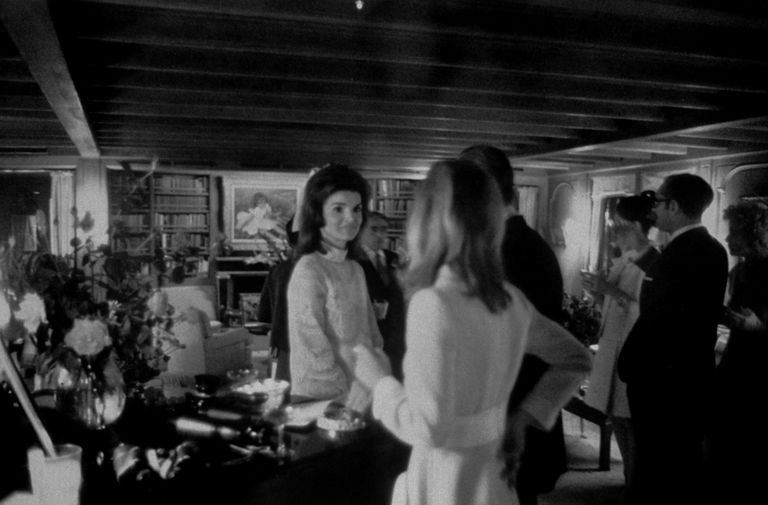 Jackie Kennedy on-board Christina during her wedding reception.
Photo By Bill Ray//Time Life Pictures/Getty Images.
Onassis remade the interior adding a spiralling central three-story stairwell in Greek cobalt blue-white and gold colours amidship, replaced the mess with a dining salon, and adding a port side bar and a rear lounge outfitted with a working fireplace made of the gemstone, lapis lazuli.
In contrast to trends towards intimacy and privacy
among superyacht owners, Onassis enjoyed showing off with posh parties on-board
Christina O
. Apart from the Onassis family, the vessel has seen many prominent people and celebrities on-board, including Maria Callas and Marilyn Monroe, Franklin Roosevelt Jr., Winston Churchill, John Wayne etc., not to mention Prince Rainier and Grace Kelly.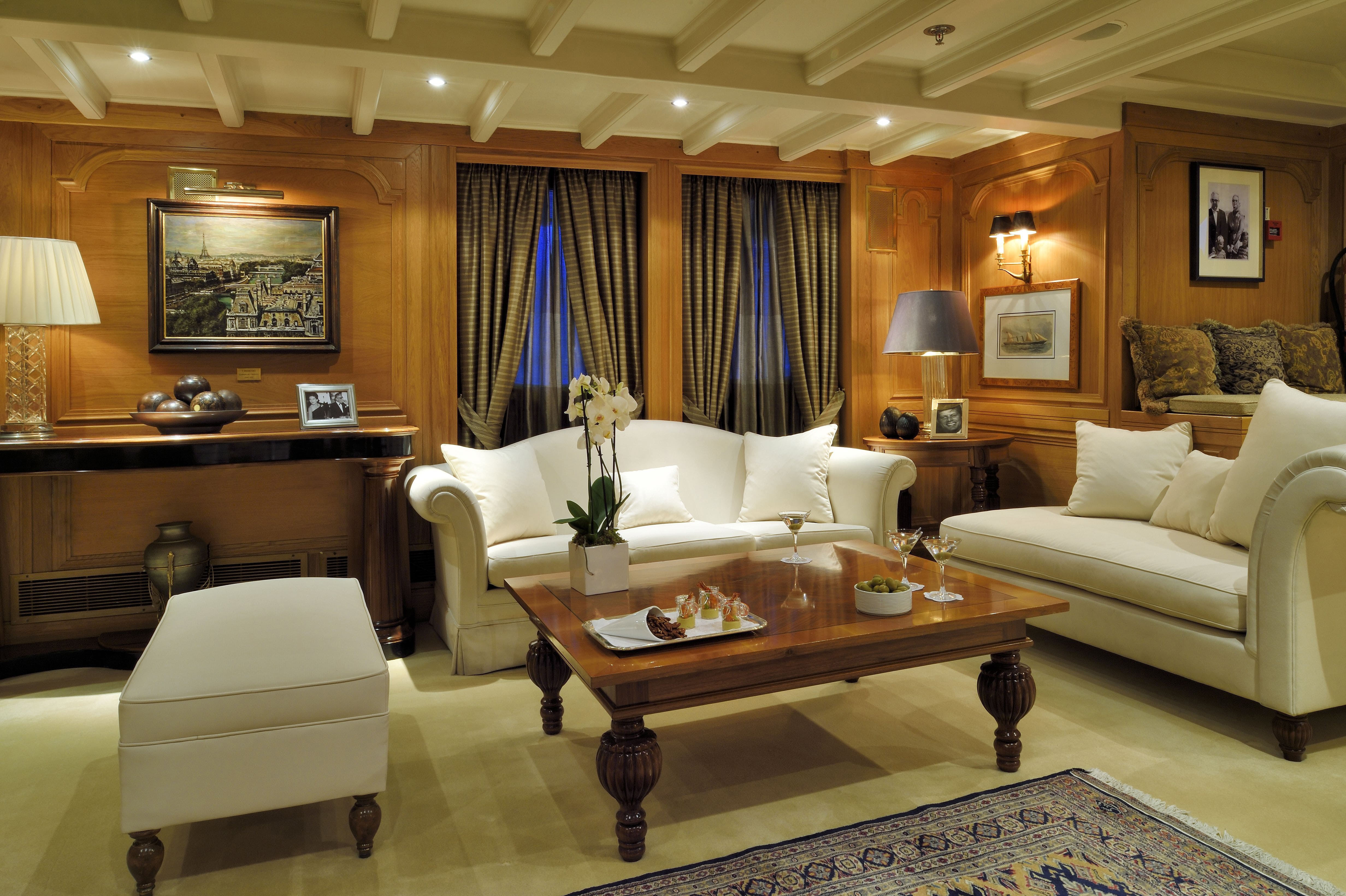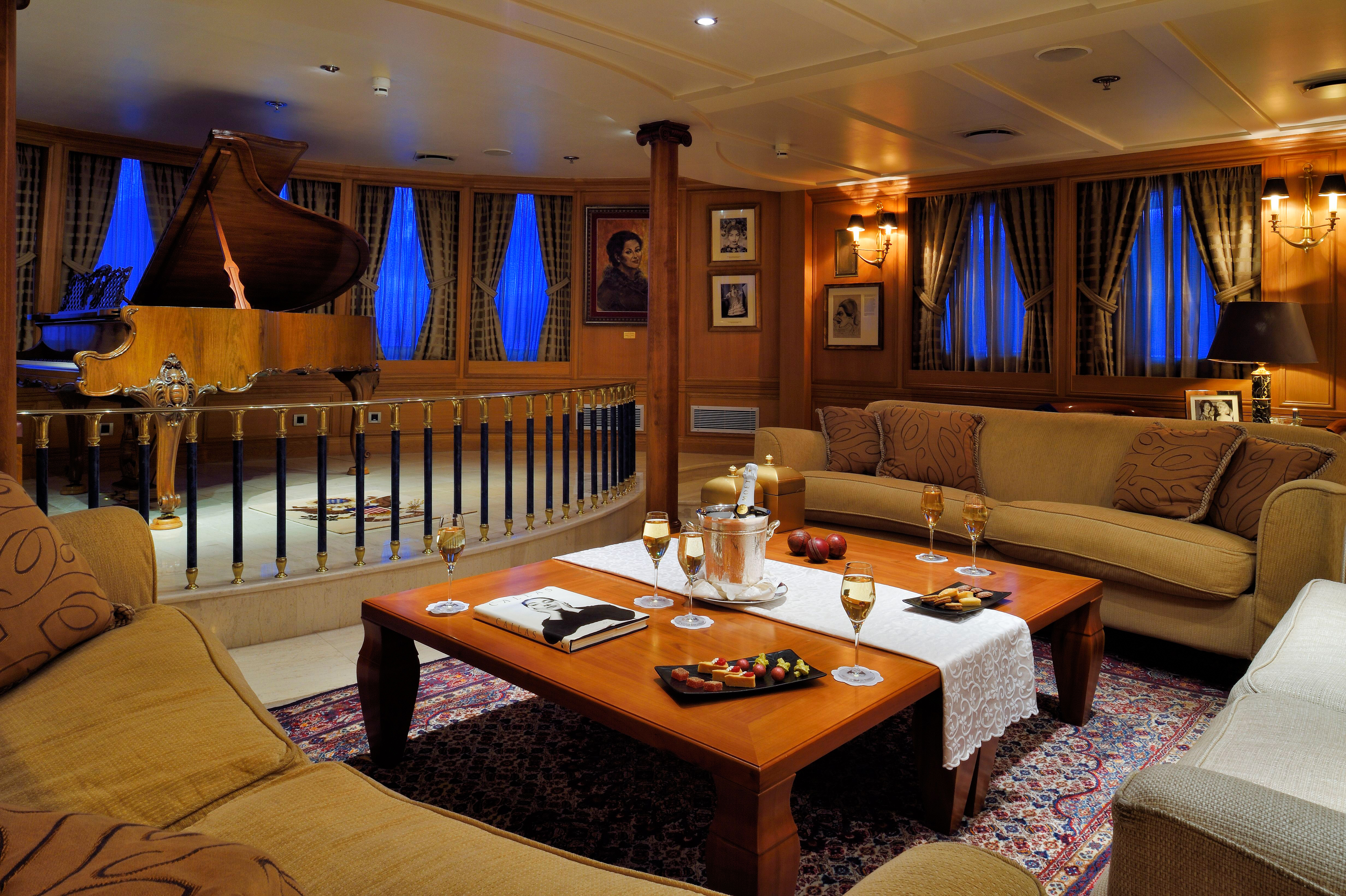 Completely rebuilt in 2001, this superyacht features a beam of 10.9 metres. She plays host to 17 staterooms, a dining room with capacity for 40 people and a Jacuzzi and a splendid salt water fantail swimming pool with a blue Minoan bull mosaic floor that can be easily transformed into a dance floor. The so called Onassis Suite, the biggest suite on-board, is fitted with a hot tub.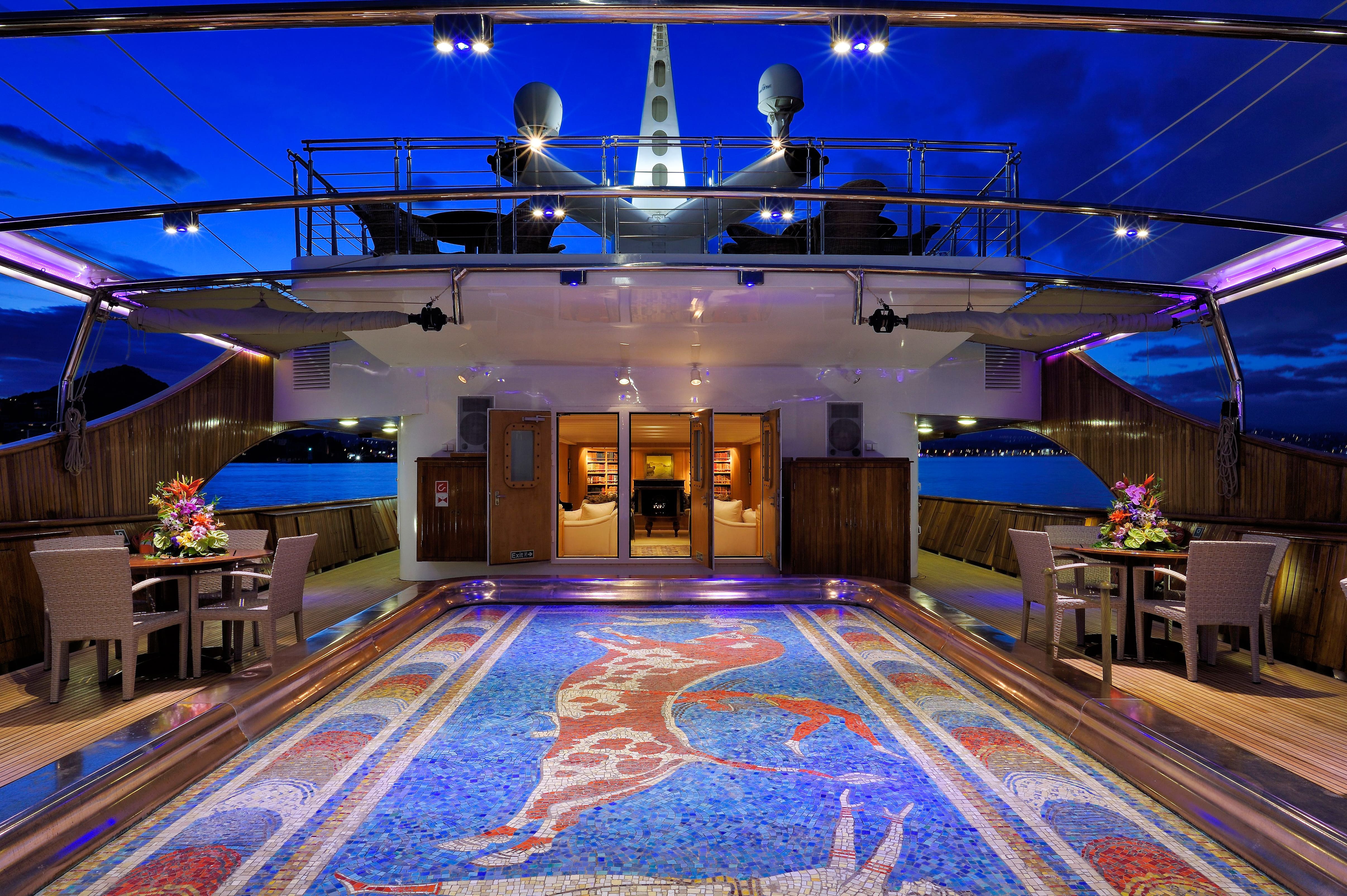 The yacht provides her guests with a vast choice of entertaining activities, such as on-board piano, a library with a broad collection of books,
beauty parlour ant two massage rooms or simple backgammon.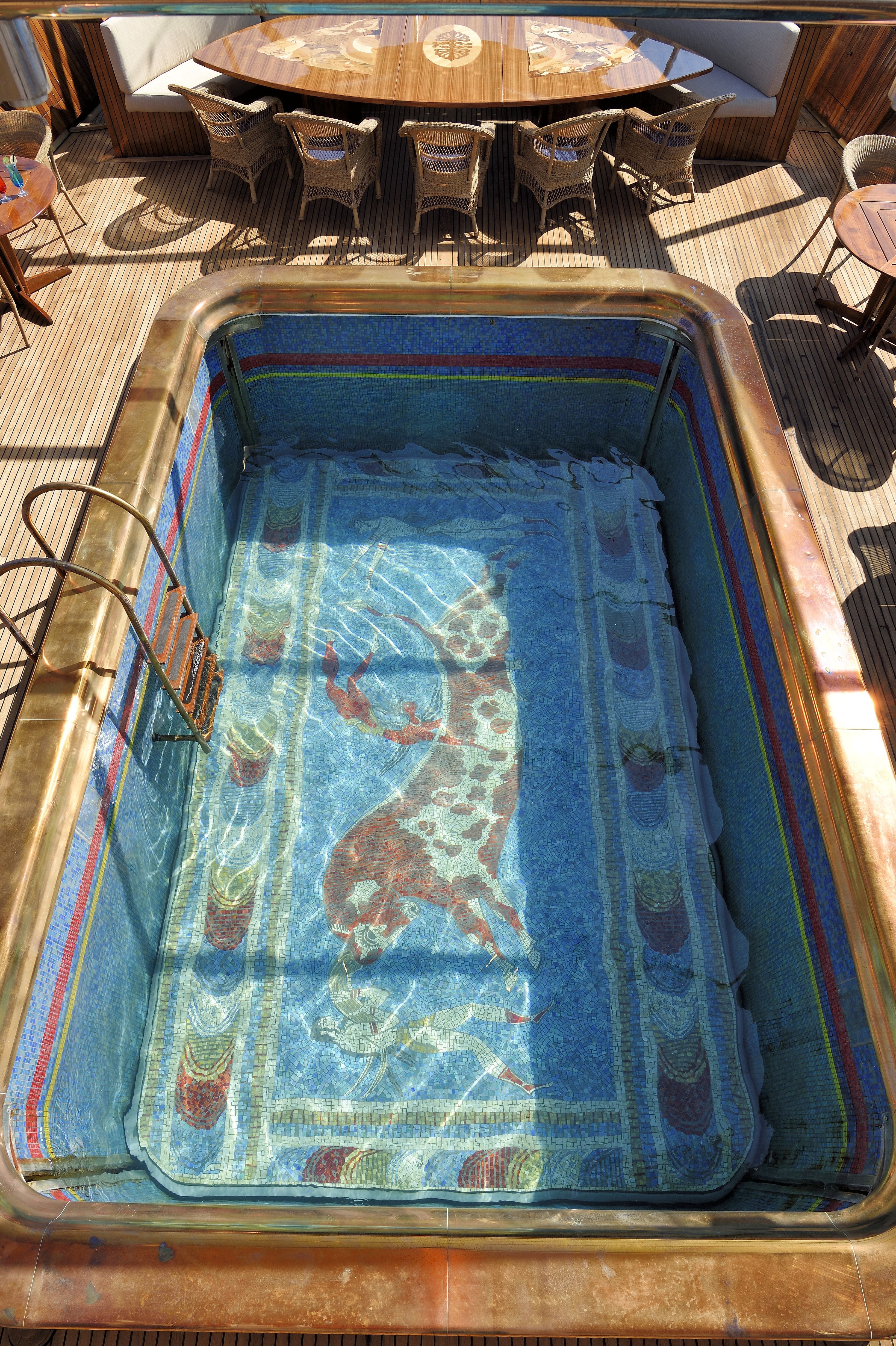 The former two-hairdryer beauty salon (a pioneering feature in the 1950s, along with the two-passenger elevator) is now part of a luxury spa, gym and wellness complex. Christiona O also disposes of multiple water toys including a waterslide, jetskis and a flyboard.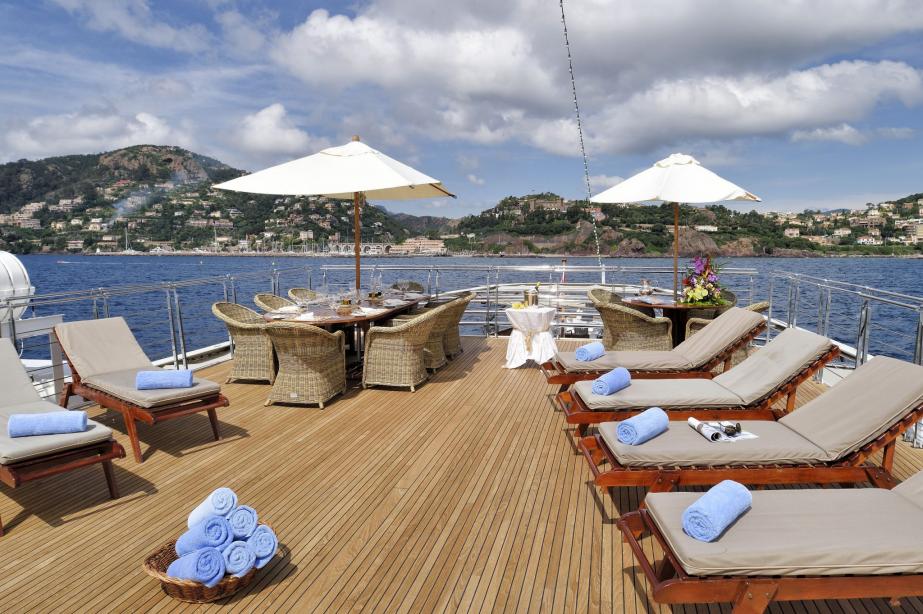 Christina O' calm interiors, predominant with hushed tones, bear a notable exception in the cobalt-blue elements on the magnificent spiral staircase.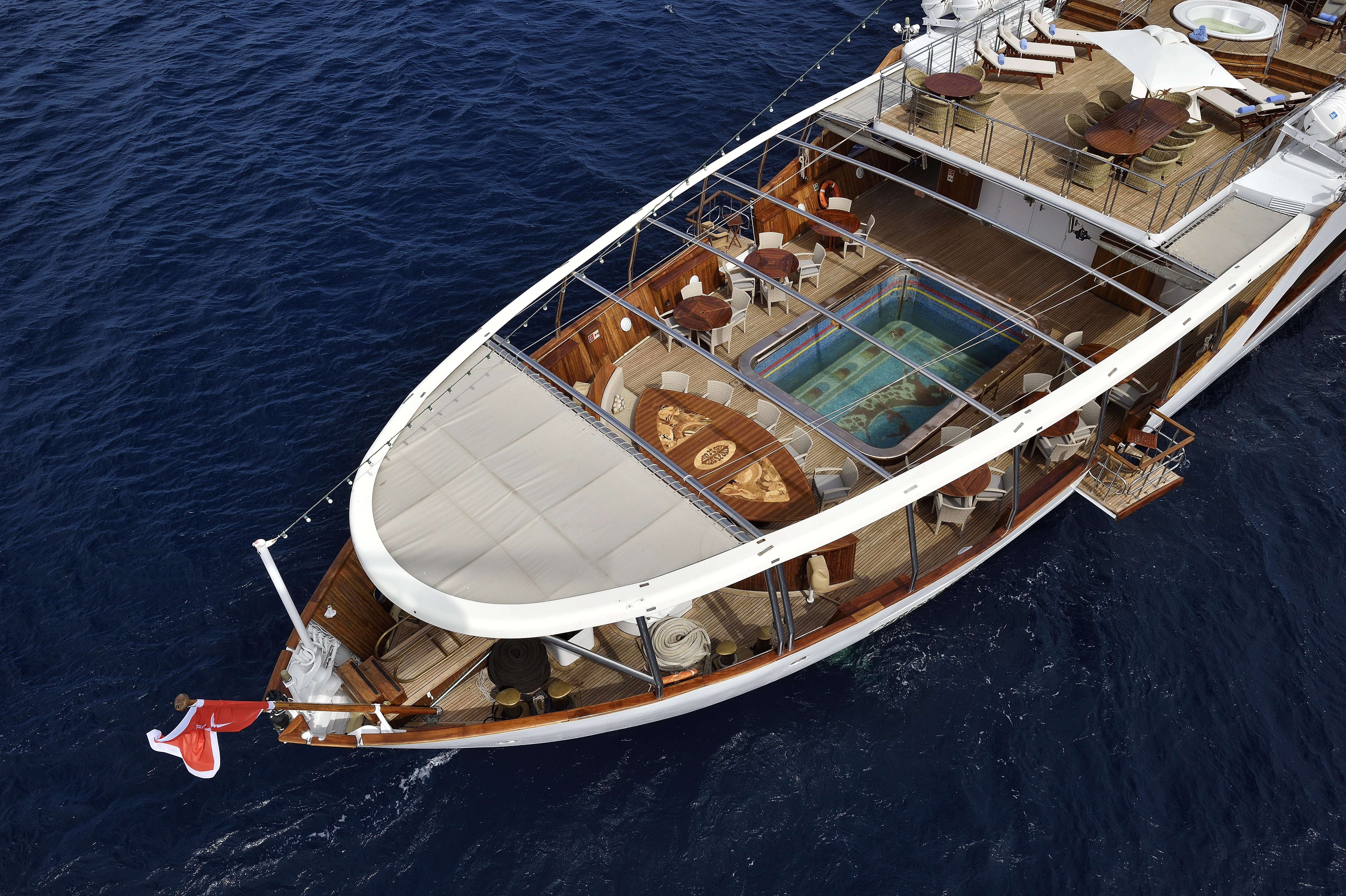 Techno wise, Christina O reaches her maximum speed at 19,5 knots and cruises comfortably at 16 knots. She can accommodate up to 34 people on-board and host up to 250 during parties. There is also accommodation space for 38 crew members.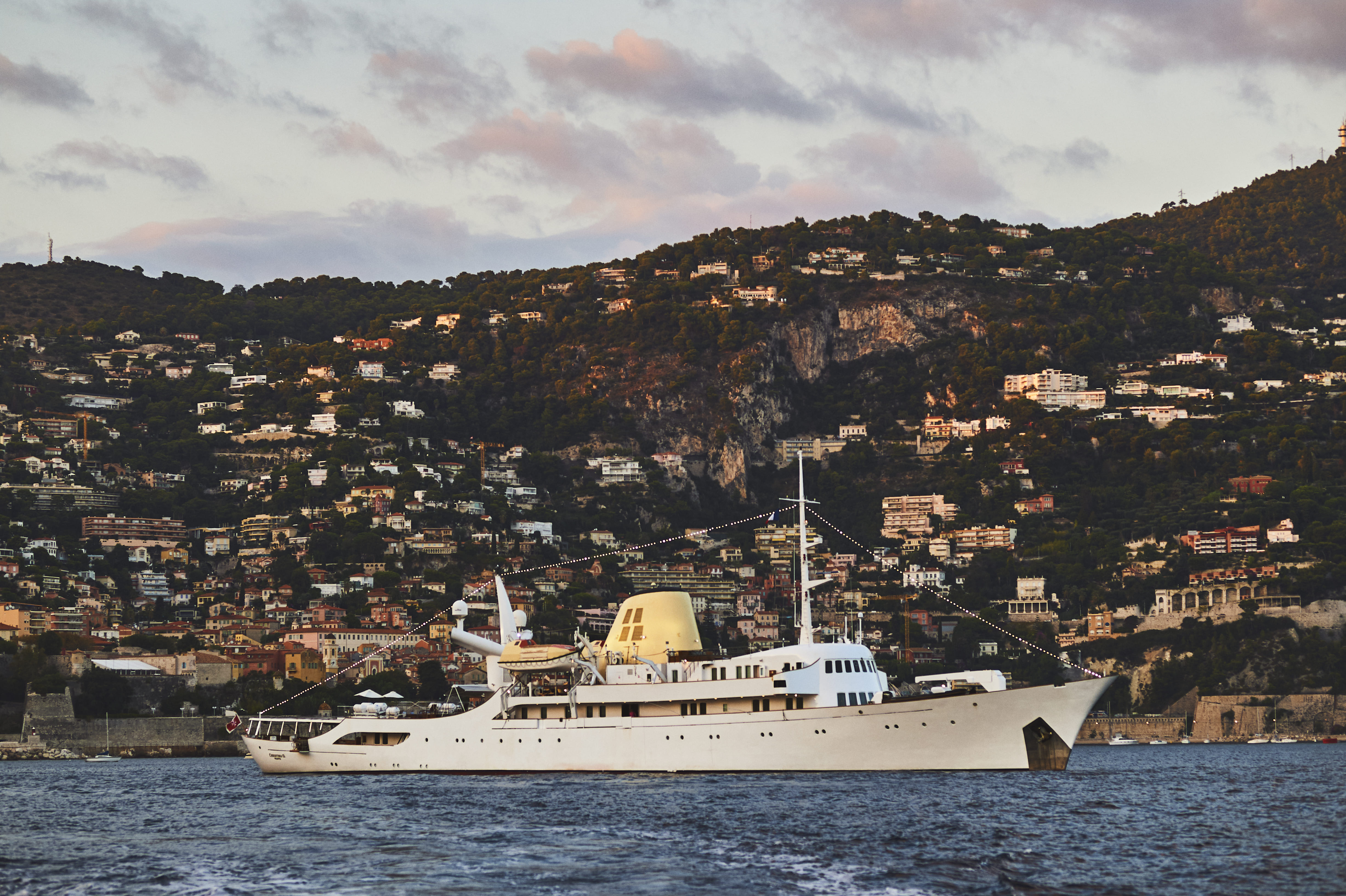 The superyacht is available for charter via
Morley Yachts
acting as her central agent. During the peak season, the pricing starts from €630,000 per week (with €560,000 a week in the low season). According to CNN Travel,
Christina O
is very often seen in Monaco and especially is in high demand during such events as Formula 1 or Cannes Film Festival.
Click here
to find out more information on Christina O.
Photos via Morley Yachts.