Dutch shipyard Heesen has announced the sale of a 49.8-meter
Project Electra
superyacht as the project nears completion in Oss, the Netherlands. Having hit the water for the first time, Electra will now undergo sea trials in the North Sea
prior to her owner delivery in April 2020.
For Dutch shipyard Heesen, M/Y Electra
is the
the second hybrid superyacht launch
of the 50 meter 5000 Heesen class after
the award-winning hybrid superyacht Home to its owner in 2017.
In line with her predecessor, M/Y Electra has
the hallmarks of an innovative and environmentally friendly powerplant and a chassis design with a quick movement. She boasts
an exterior design by Frank Laupman, of Omega Architects, and the interior by an italian designer Cristiano Gatto, who created a contemporary and calming atmosphere on board.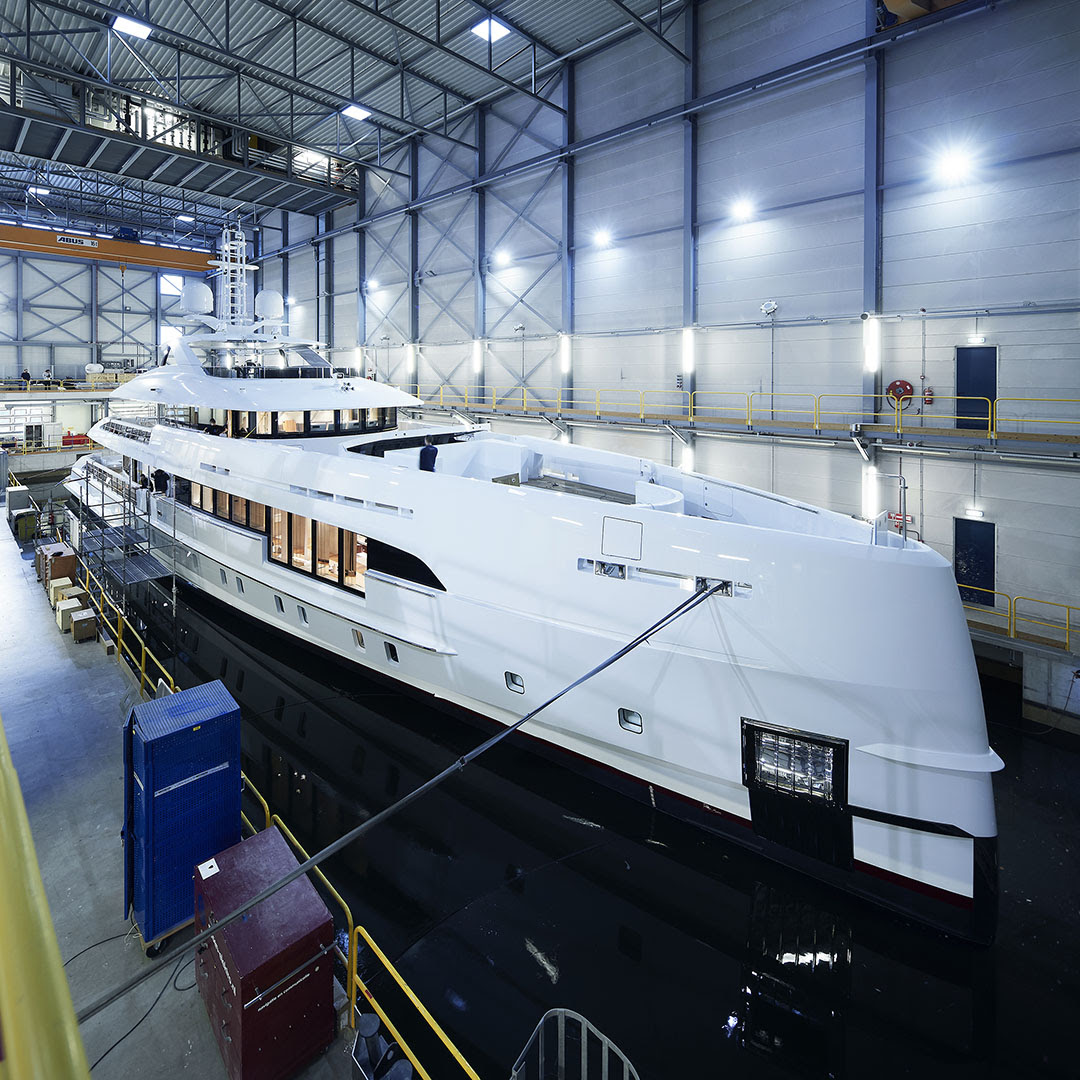 The interior layout includes accommodation for 12 guests in 6 staterooms, each with private en-suite bathrooms and an overall layout designed to provide multiple outdoor living areas for guests to enjoy at any given time.
Sabrina Monte-Carlo was appointed to work on the decor of the yacht. According to the courtyard, "contemporary style and light colour palette" will complement "selection of luxurious, designer loose furniture and top tier fabrics." Also, Cristiano Gatto worked on the interior design of the yacht and designed the vessel in a modern style where the distinguishing feature is the main staircase and the dark oak floor which contrasts favorably with pale-colored panels and cabinetry.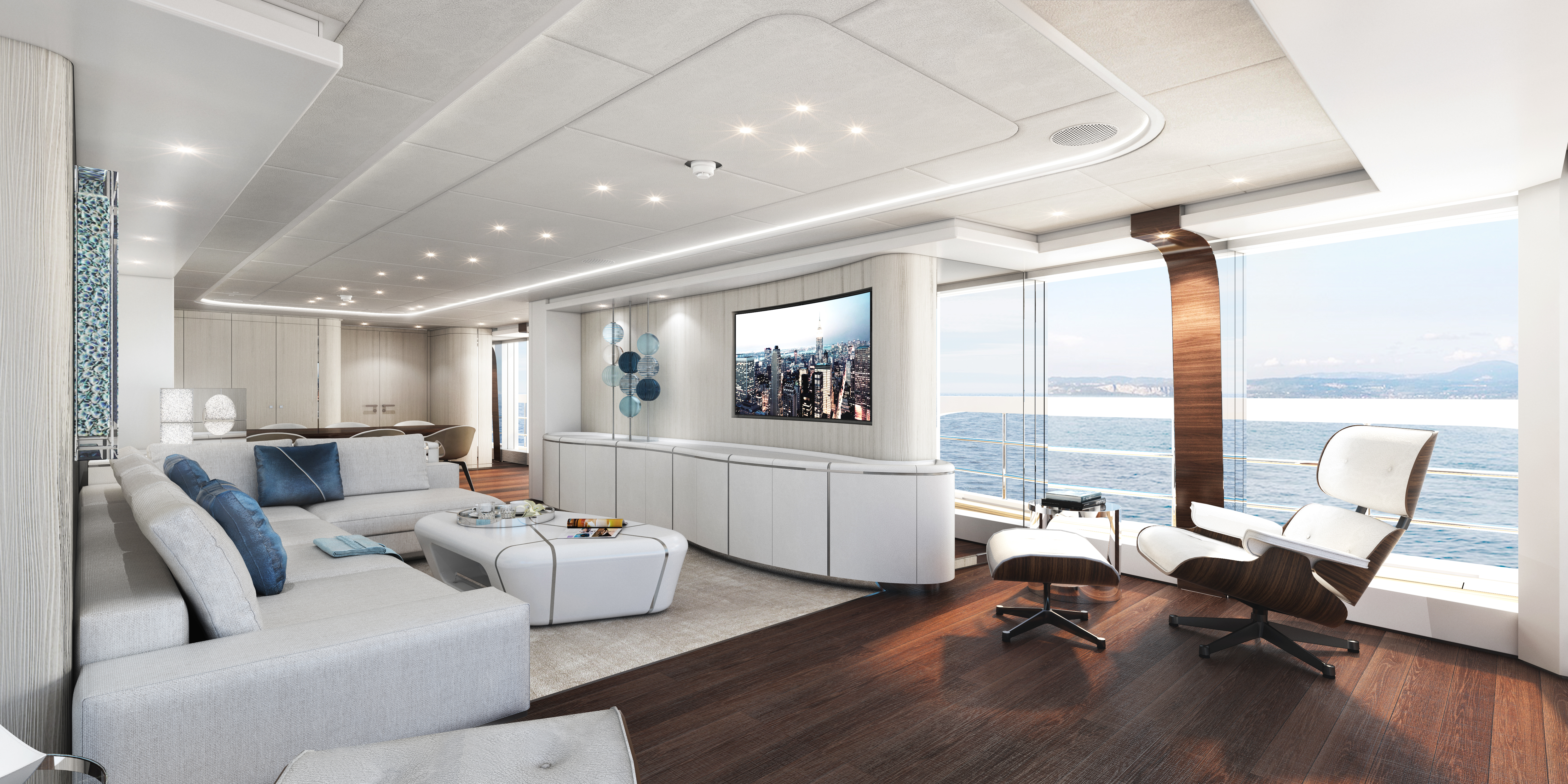 Electra's propulsion system renders her much quieter and more fuel-efficient than traditional diesel engine systems, offering her Owner cost-saving benefits as well as a choice of 4
different cruising modes.
The 5000 aluminium FDHF model to cruise in quiet mode to speeds of up to 9 knots and reach a top speed of 16.3 knots for an extra 'boost' power mode.