Heesen is planning to begin new year with the same momentum of 2018, as they launched 55-meter Project Antares on 4th of January, as a 55m Steel class featuring a FDHF (fast displacement hull form) hull. Project Antares is the first of five yachts scheduled for launch in 2019 and part of a fleet of 13 yachts currently under construction at Heesen's shipyard in Oss, The Netherlands. Their very busy order book includes the yard's largest project to date - 80-metre Project Cosmos, which boasts an innovative naval architecture and will be built from all-aliminium to achieve a top speed close to 30 knots.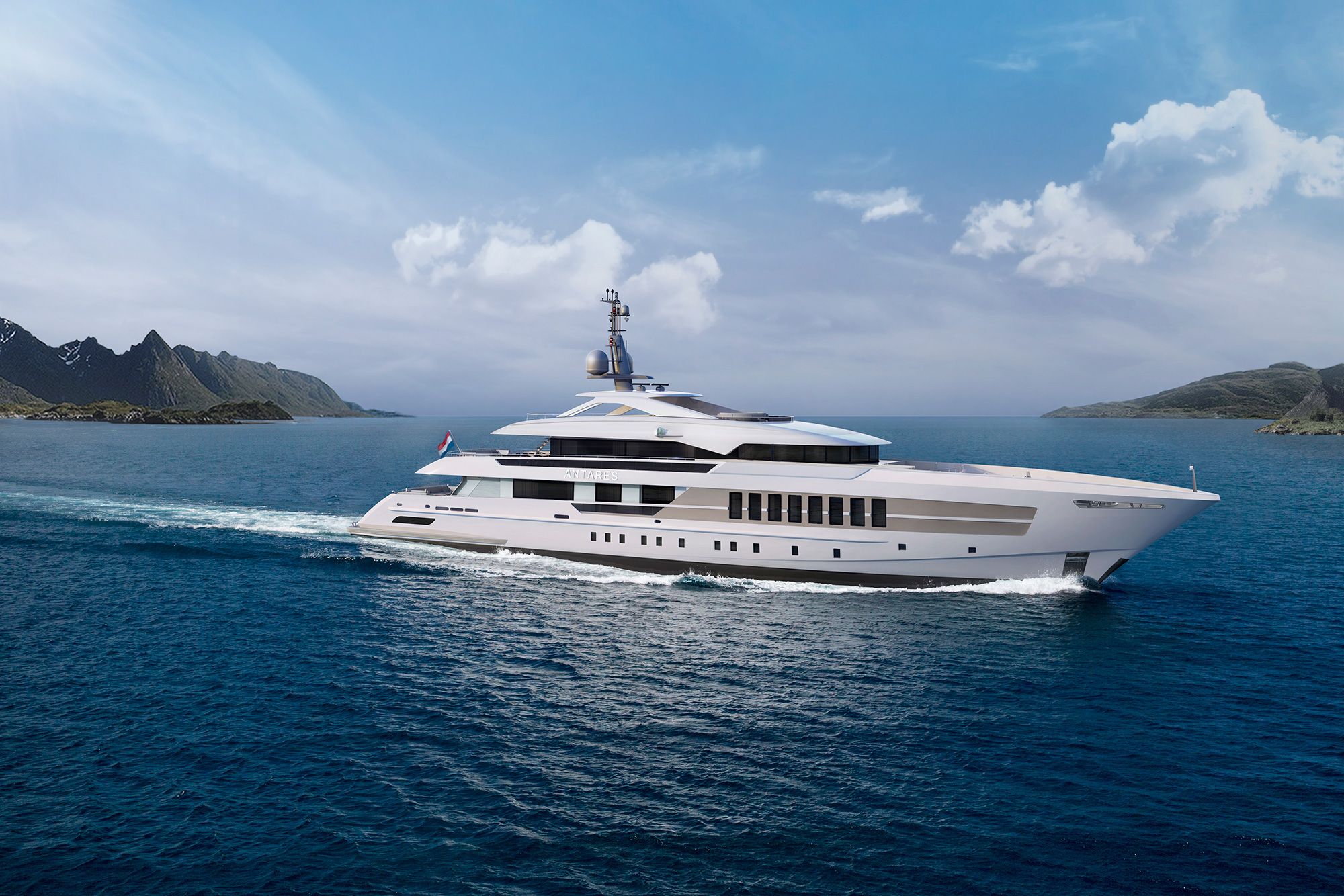 "In 2018 the market in our core segments grew slightly, which is a good sign for us, and last year was a very good year," comments Arthur Brouwer, CEO of Heesen. "We see a stable and slowly growing number of serious customers and our expectation for 2019 is that it will continue to grow. The biggest market," Brouwer continues, "is the 40m to 60m bracket and we are still active there. However, Heesen has made a strategic move into the spec build 50m to 60m bracket and we see that segment as a core market for us with the best potential, alongside the full custom 60m to 80m bracket."
Such positive signs for the market in general and for Heesen in particular come off the back of a successful final quarter for the yard in 2018, during which time it announced a number of exciting new offerings including a 57m explorer – the first such yacht to be offered by Heesen in its 41-year history.
"I think our explorer yacht concept could be very interesting for the next generation of yacht owners," says Mark Cavendish, Heesen's Director of Sales and Marketing. "I understand that the children of today's UHNWIs are quite interested in the concept of going off on longer voyages; carrying a large number of toys with them so they can go exploring, or perhaps for example heli-skiing in the Arctic or Antarctic – all those kinds of projects that the average yacht isn't really set up for. I think the explorer concept is great for the future."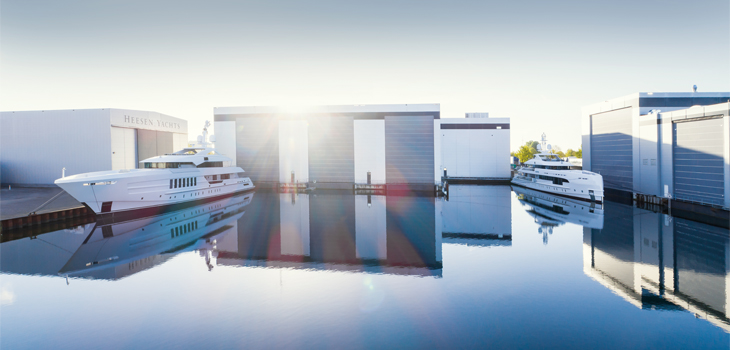 That future also includes a strategy to continue to develop yachts that push through the 500GT regulatory boundary. "We still see the 50m, sub-500GT as a very important product and market for us, but we have built sheds and docks where we can operate between 50m and 60m where we can optimise the length and volume of boats we build to create the maximum capacity of opportunities for ourselves" says Brouwer. "We have, for example, been very successful with the 55m design, and of course there is our custom build program particularly in the 60m to 80m size range."
This also means that 2019 will see significant investment in expansion, both in facilities and in personnel. "That represents the next phase of our strategy," enthuses Brouwer. "We have acquired add-ons for our interiors division in Winterswijk – we have acquired the land and location and we are expanding our workforce quite a bit. Heesen is a fast growing organisation right now. If you put it all together, we see a stable growth both in gross tonnage and in length of yacht, which translates into further growth in turnover for Heesen in the next three to five years, based on our current portfolio and based on the current order intake we have already seen. We are," Brouwer concludes, "very happy, and we hope to optimise our position in the slowly growing wider market."