The Scuderia 65 was built for an owner who loves offshore racing and she had a successful year. From her base in Chioggia in the Adriatic, she has undertaken numerous regattas, including the dramatic Aegean 600 endurance race that weaves around the Greek islands. The season culminated in October with Cinquanta and the Barcolana race. And she has also won a major design award.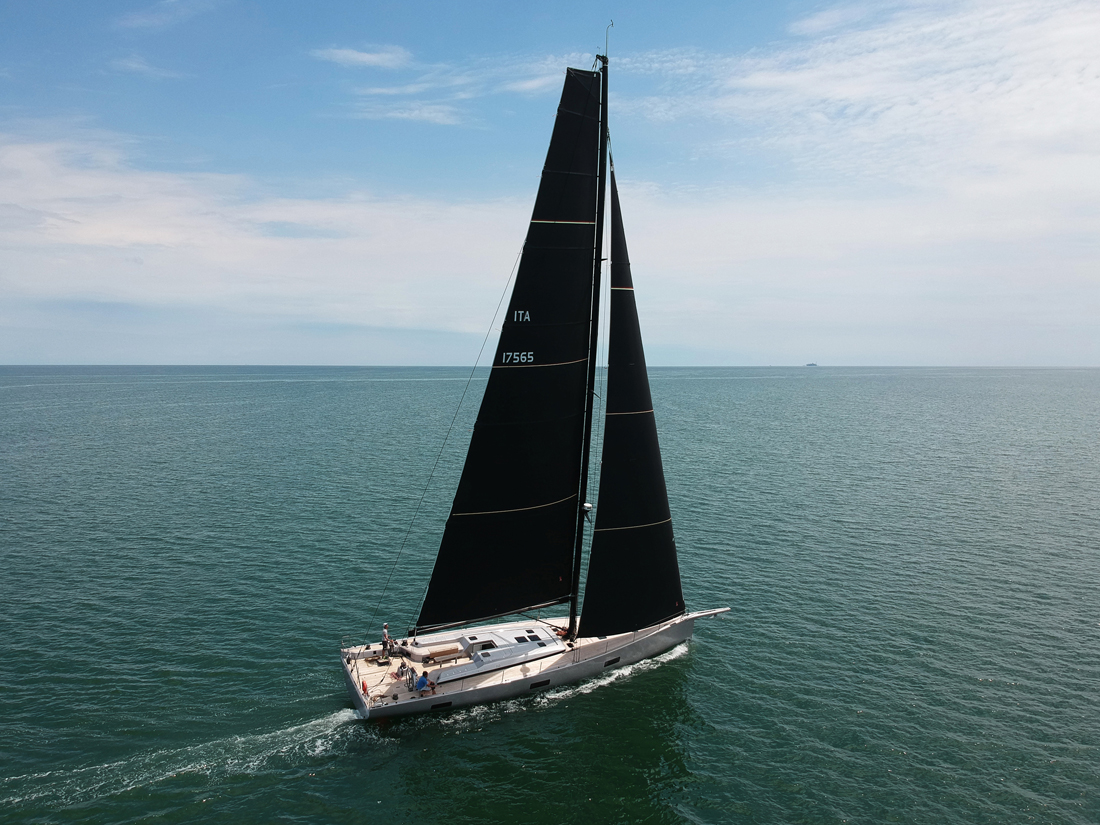 Penned by Harry Miesbauer, the Scuderia 65 was always optimized for form stability and blistering offshore performance. She is simple to sail short-handed, while a powerful rig and the option of a lifting keel give her thrilling pace in strong winds.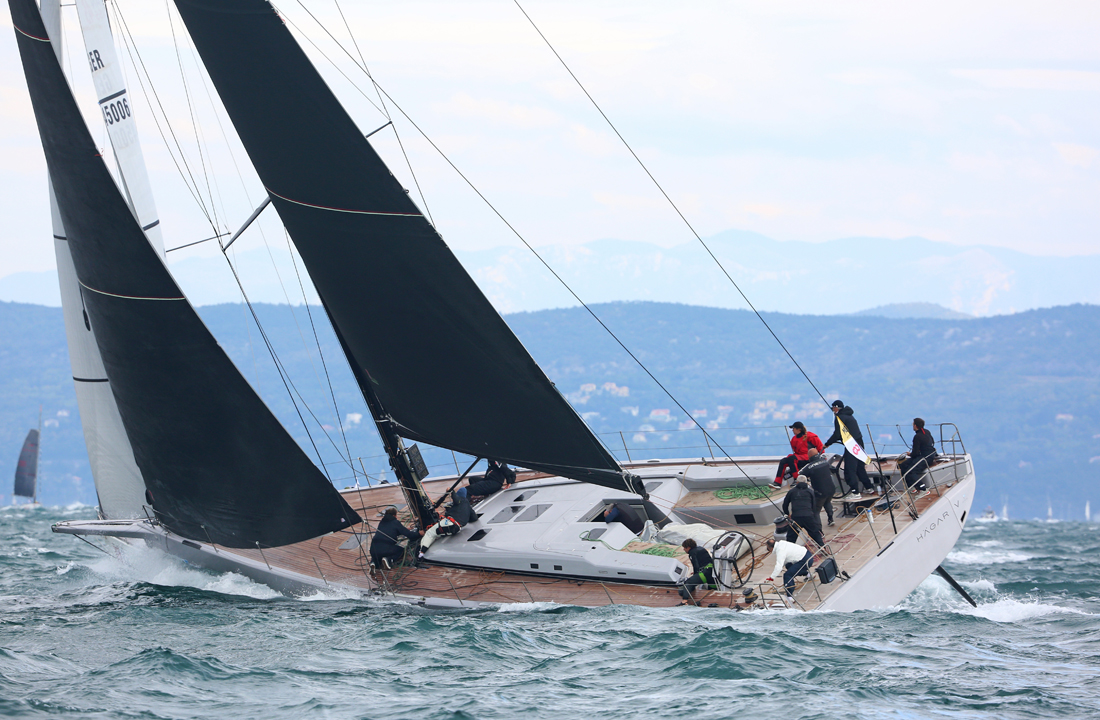 "Together with the owner, I opted for a more powerful hull shape," says Miesbauer. "We knew it would give us an edge when it is breezy, and in some conditions we are even faster than our VPP velocity predictions. When I was on board we did 21 knots on a broad reach in 20 knots of wind and the two-man delivery crew reported a top speed of 28.7 knots."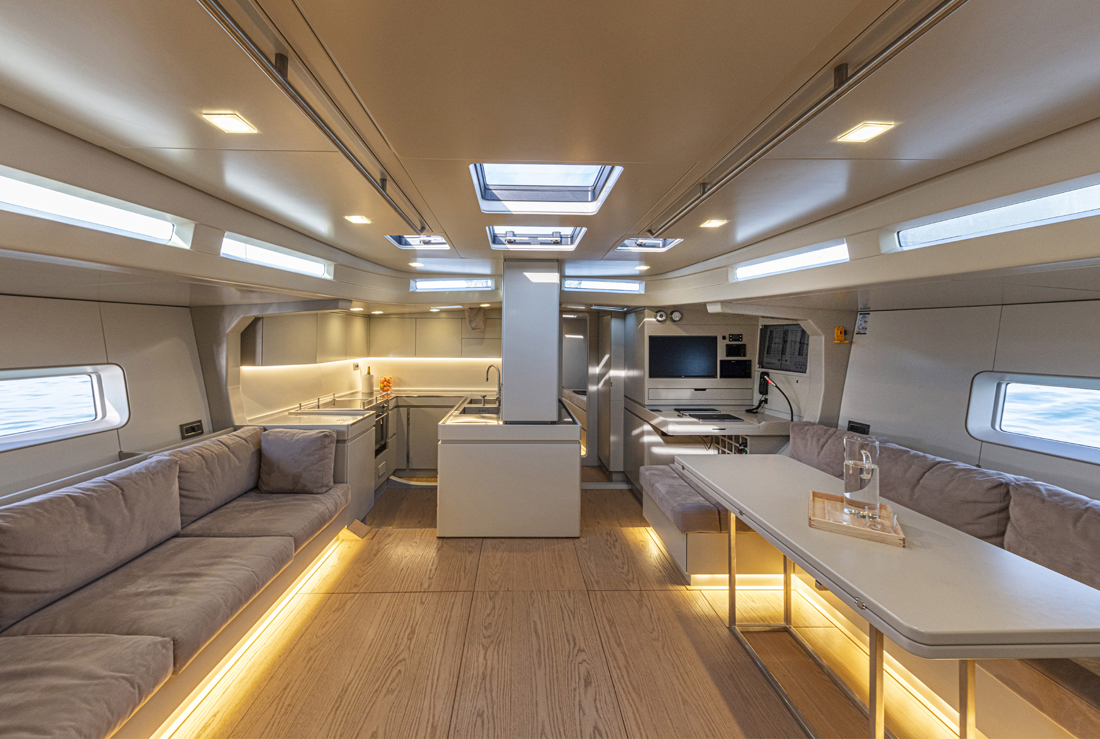 But performance is just one element of this yacht. The sleek hull lines and clean deck are allied with an elegant and minimal interior. At once practical for sail handling while racing and architectural in its styling, this is an interior that genuinely succeeds at combining form and function.
No wonder, then, that the boat scooped a highly sought-after A' Design Award this year from an international jury of design experts who recognised its aesthetic qualities and sailing abilities.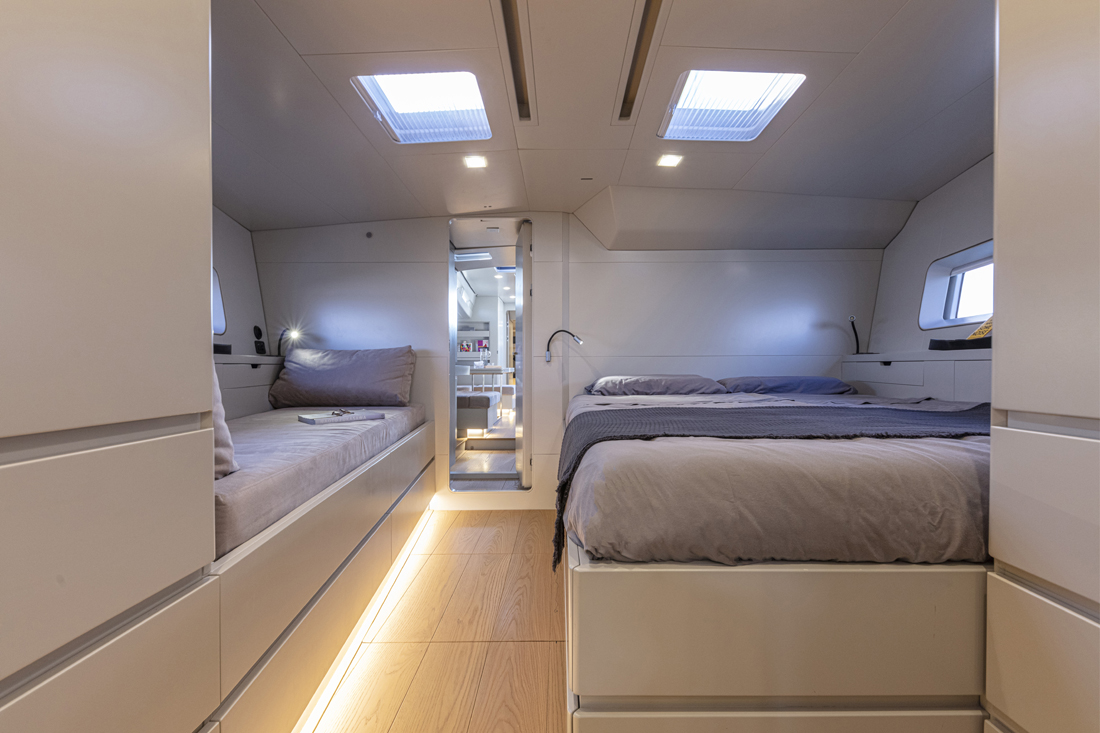 In contrast to many fast IRC boats out there, the Scuderia 65 has been designed to provide a comfortable base for cruising as well. The enclosed U-shaped galley to port is well equipped and spacious, and there are three cabins. The master cabin forward is a double with a dedicated sofa area and ensuite shower room. Two flexible twin V-berths aft also have their own shower rooms, all in lightweight molded composite.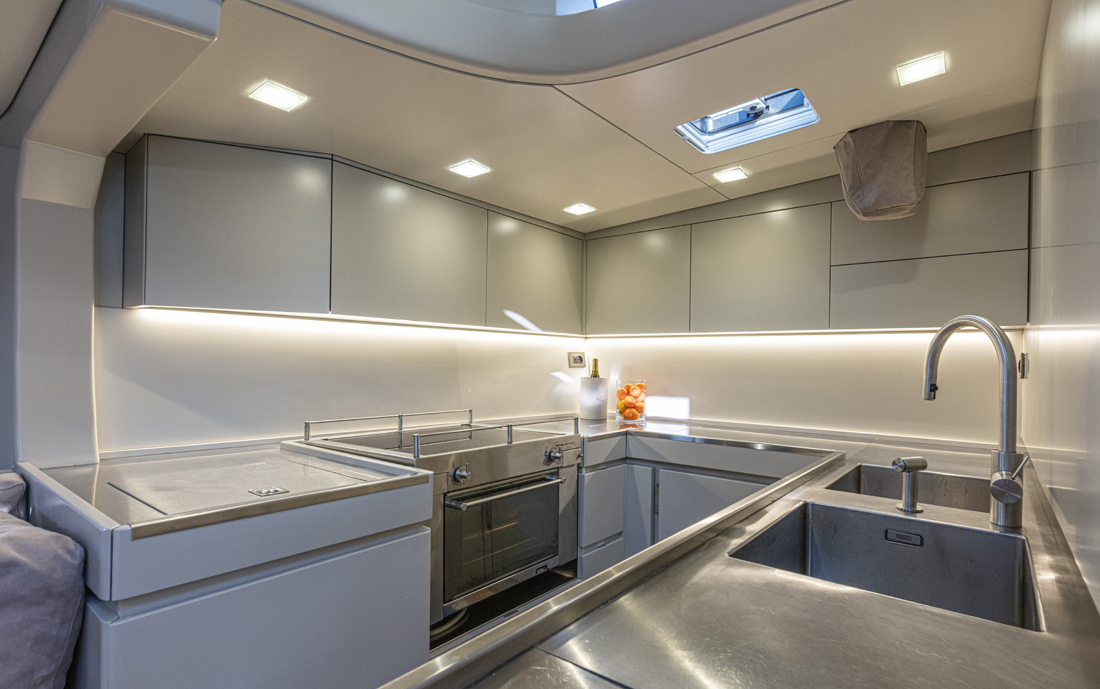 Labor-saving appliances like washing machines and ice-makers are fitted in a modular fashion, so as to be easily removable for racing. "It all goes back to a first conversation I had with the skipper and the owner during the Middle Sea Race a few years back," says Miesbauer. "Together, we came up with a concept for a larger boat, fast offshore and with sexy lines, but where there was still a place for family cruising."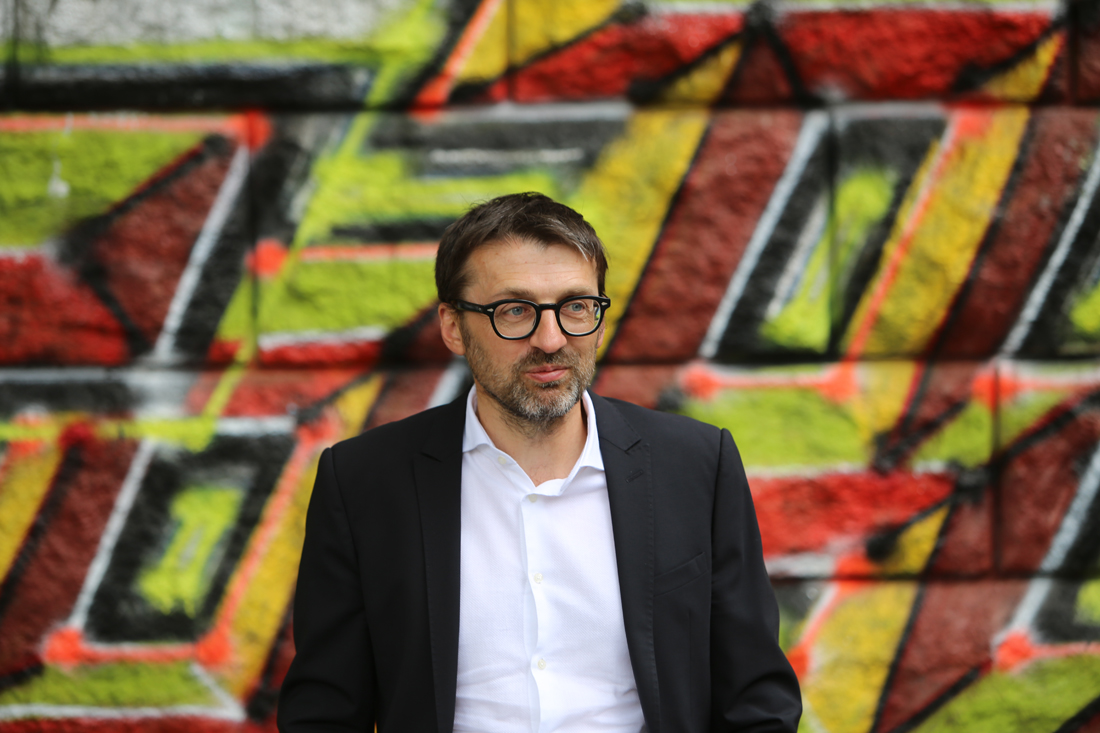 Harry Miesbauer

"I believe that we have got the balance exactly right, as this is a boat that you would happily cross the Atlantic in. And despite her performance, she is not a complicated yacht. She is simple to handle two-up, and wherever we had the choice between an elaborate technical solution and something more straightforward, we have kept it simple," comments the designer.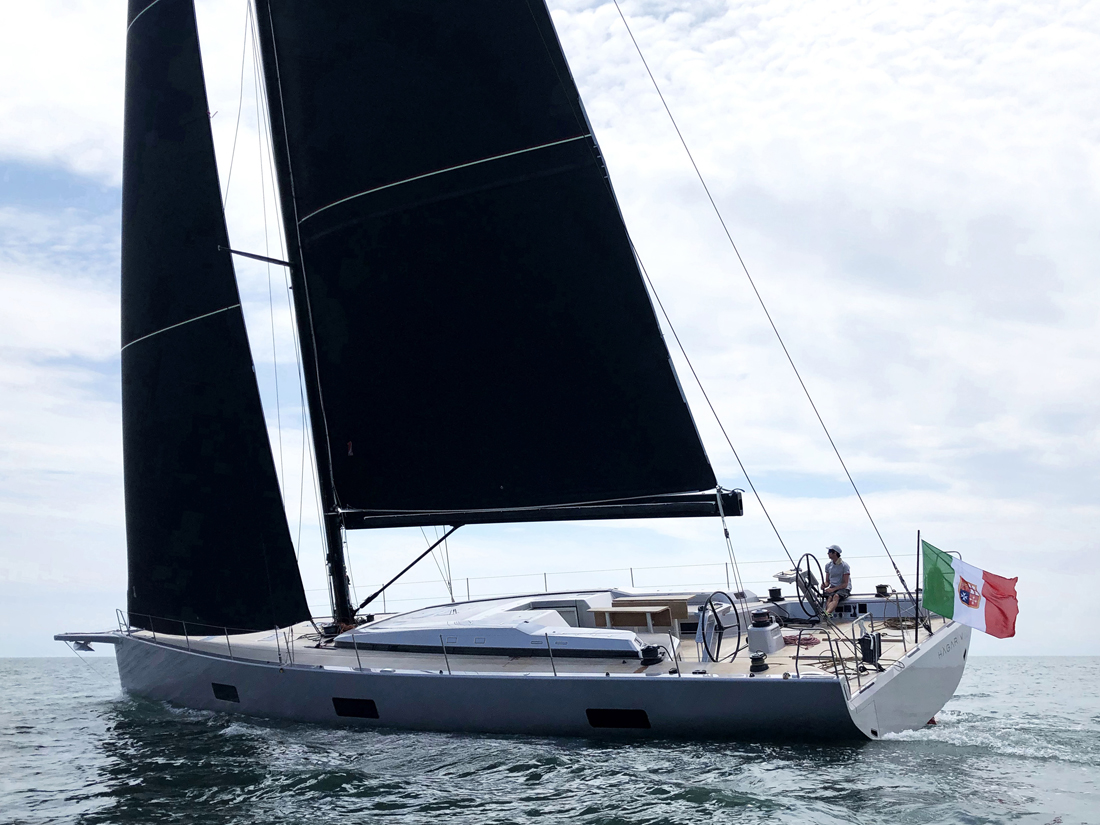 Credits: Dede De Luca OneSails, Max Ranchi, Andrea Muscatello, Rolan Duller