Gulf Craft is celebrating its 40-year anniversary and at this year's edition of Dubai International Boat Show, presents the largest fleet of boats and yachts ranging from 34 to 120 feet. Kicking off its participation at the show Gulf Craft's Chairman Mohamed Alshaali hosted a press conference to mark four decades of persistence, innovation and excellence. The conference was attended by His Excellency Saeed Hareb, Secretary General of Dubai Sports Council, in addition to representatives from Dubai World Trade Centre, media and VIP guests.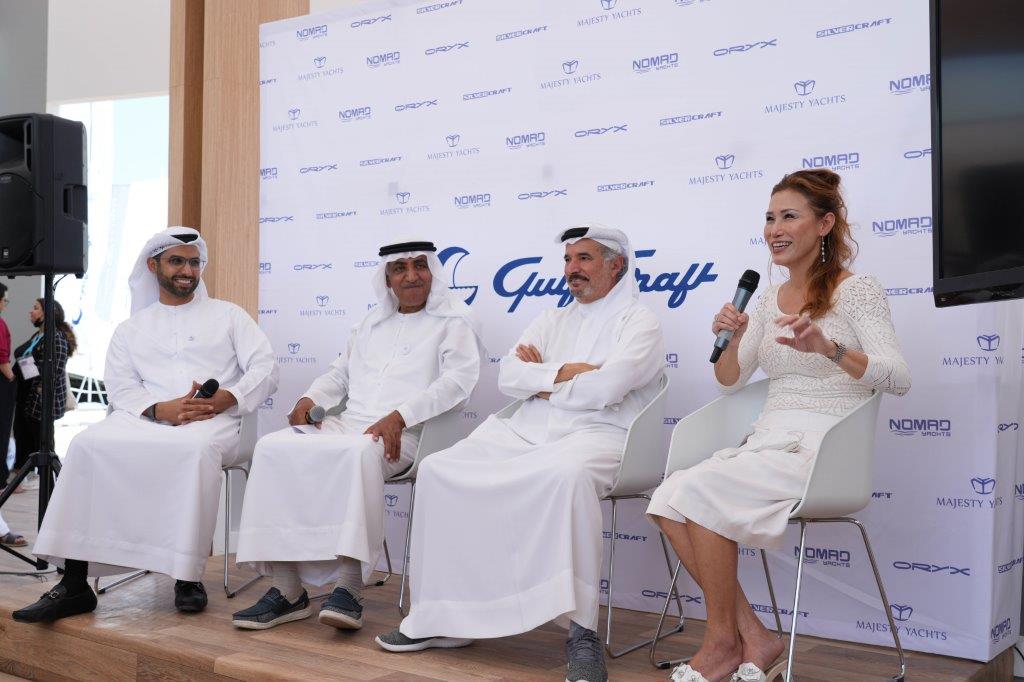 At a press conference

"The Dubai International Boat Show is an event that celebrates the UAE's fast-growing yachting sector but also pays tribute to our region's rich maritime heritage. This year, we are highlighting the growth of our company as well as showcasing a series of new models all manufactured from our integrated facility in the UAE. The event is even more special this year as it coincides with our 40th anniversary. Over the past four decades, we have evolved from a regional boatbuilding pioneer to a global brand. We are honored to have contributed to the region's yachting sector and will continue to build on our legacy to elevate the nation's reputation as an outstanding yachting destination," said Mohammed Alshaali, Gulf Craft Chairman.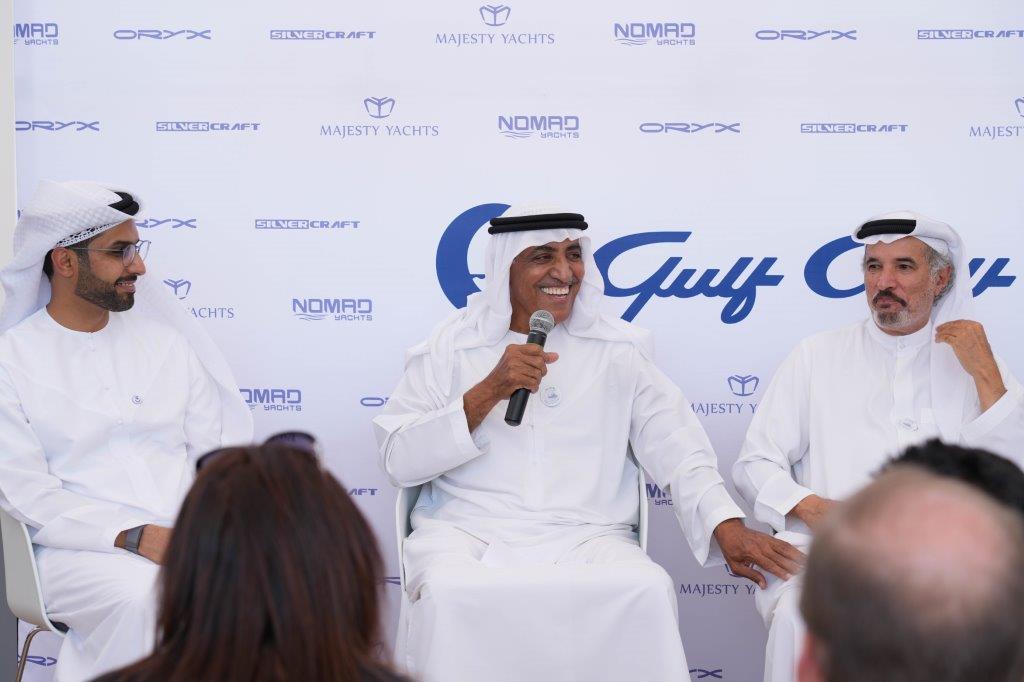 At a press conference

Gulf Craft has ramped up its customer-first commitment with the recent opening of a new luxury hub in Dubai's
Port Rashid
and in 2022 the company expects to see strengthened presence in the USA, Saudi Arabia and Australia.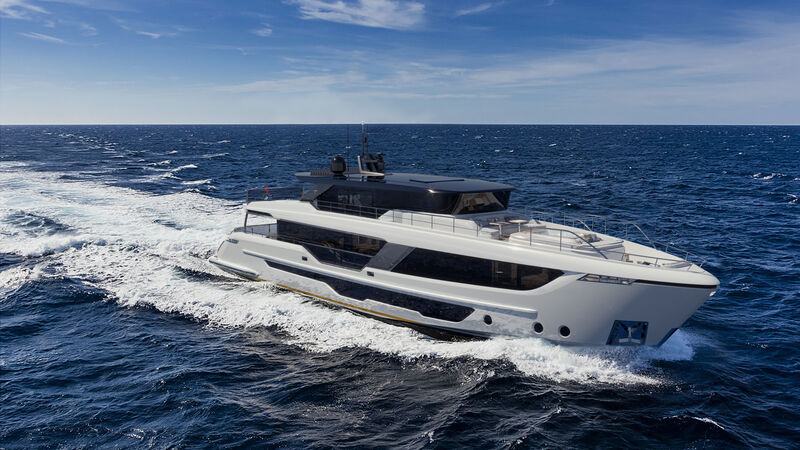 Majesty 111

Gulf Craft unveiled the design concept of its Majesty 111. The Majesty 111 will set the design precedent for all future Majesty models, offering more than ever before in terms of its design, engineering, architecture and technical features.
Also making its show debut is the
Majesty 120
, a tri-deck superyacht packed with innovative features. At 37 meters, the Majesty 120 is constructed using advanced composites such as GRP and carbon fiber. The naval architecture and exterior design are the work of Gulf Craft's in-house studio.
Among the key highlights of Gulf Craft's participation this year is the global unveiling of the Nomad 70 and Silvercat 40cc.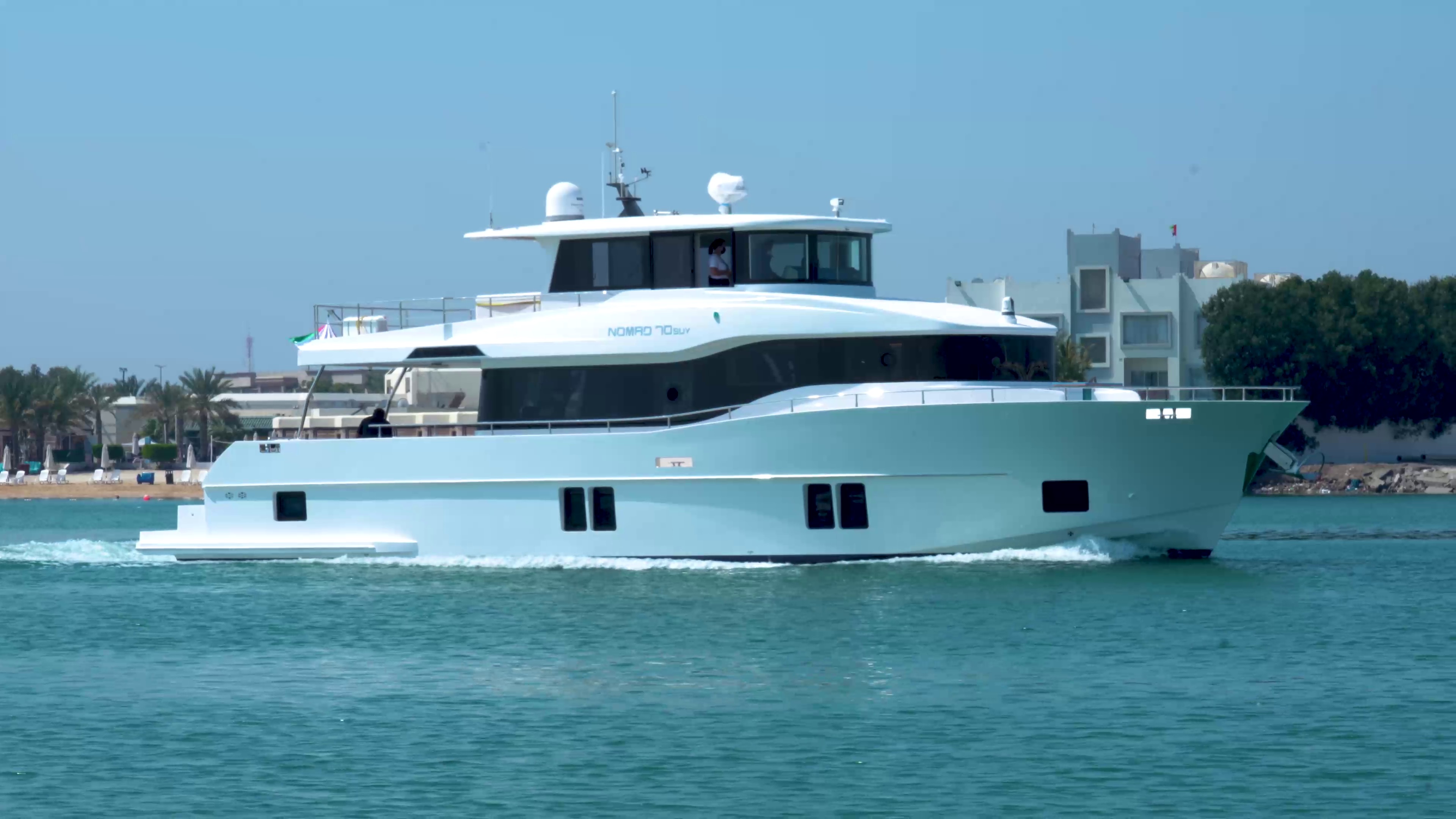 Nomad 70

Nomad 70 is a show-stopper yacht that draws on the strengths, elegance and performance of Gulf Craft's Nomad 65 and 75 and will meet the requirements of a discerning clientele. The explorer yacht, built with fiber reinforced plastic, is 21.5 meters long (70'5") and its lightweight material yields a draft of just 1.43m (4'7"). To host 10+2, the motor yacht has a displacement of 45 tons and hits top speed of 30 knots subject to the cleanliness of the hull and sea conditions. It is powered by a 1,200HP, 882kW, 2,300 RPM Twin MAN engine.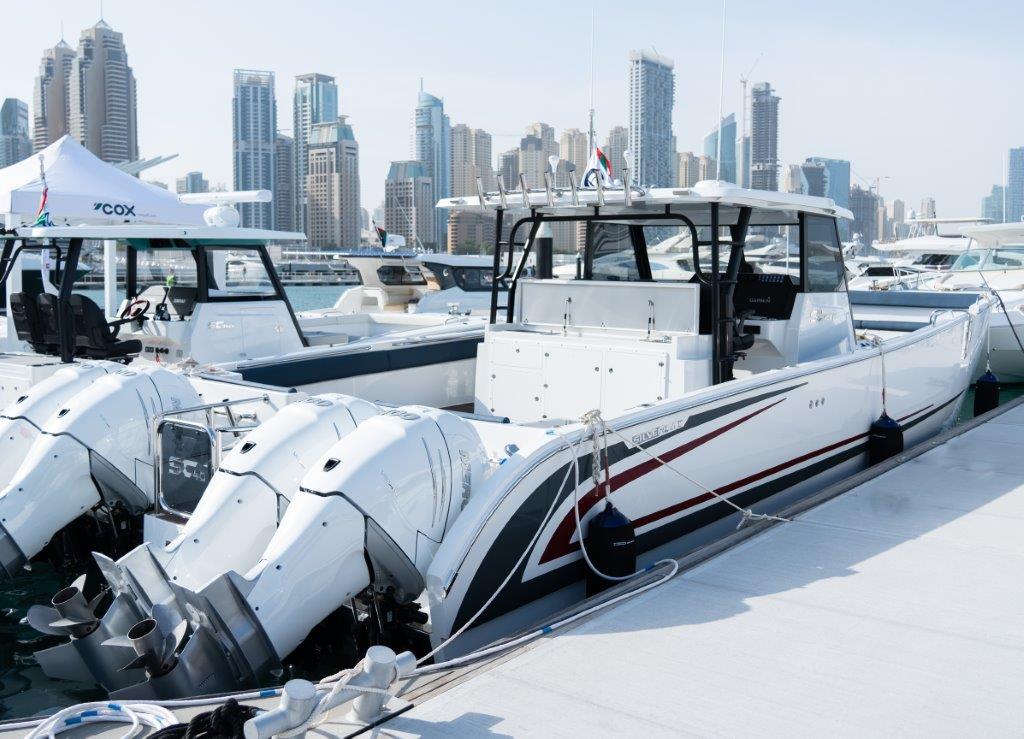 Silvercat 40cc

Silvercat 40cc follows the success of Silvercat 34cc and offers a bigger sized vessel that will delight catamaran lovers. At 12.2 meters (40 ft) and a draft of 0.43 meters, she has a displacement of only 7.9 tons and can accommodate 12 people on board. There are two options for power: two 400HP or four 300HP outboard engines.
Since the company's inception in 1982,
Gulf Craft
has grown to become one of the top seven shipyards in the world: once a builder of small fishing boats in its modest premises, which was a genuine passion for Gulf Craft, they then established their credentials as a leader of innovation and technology in the yachting industry. With five brands in their product portfolio ranging from 31 to 175 feet, Gulf Craft manufactures yachts and boats that appeal to a wide audience, such as touring passenger vessels, Silvercraft family day boats, Oryx Sport Cruisers, Nomad Explorer Yachts, and the flagship Majesty Yachts.
Credits: Gulf Craft