A yachting connoisseur has made his fourth consecutive purchase from
Gulf Craft
– a sleek Majesty 155 superyacht, the UAE shipyard reports.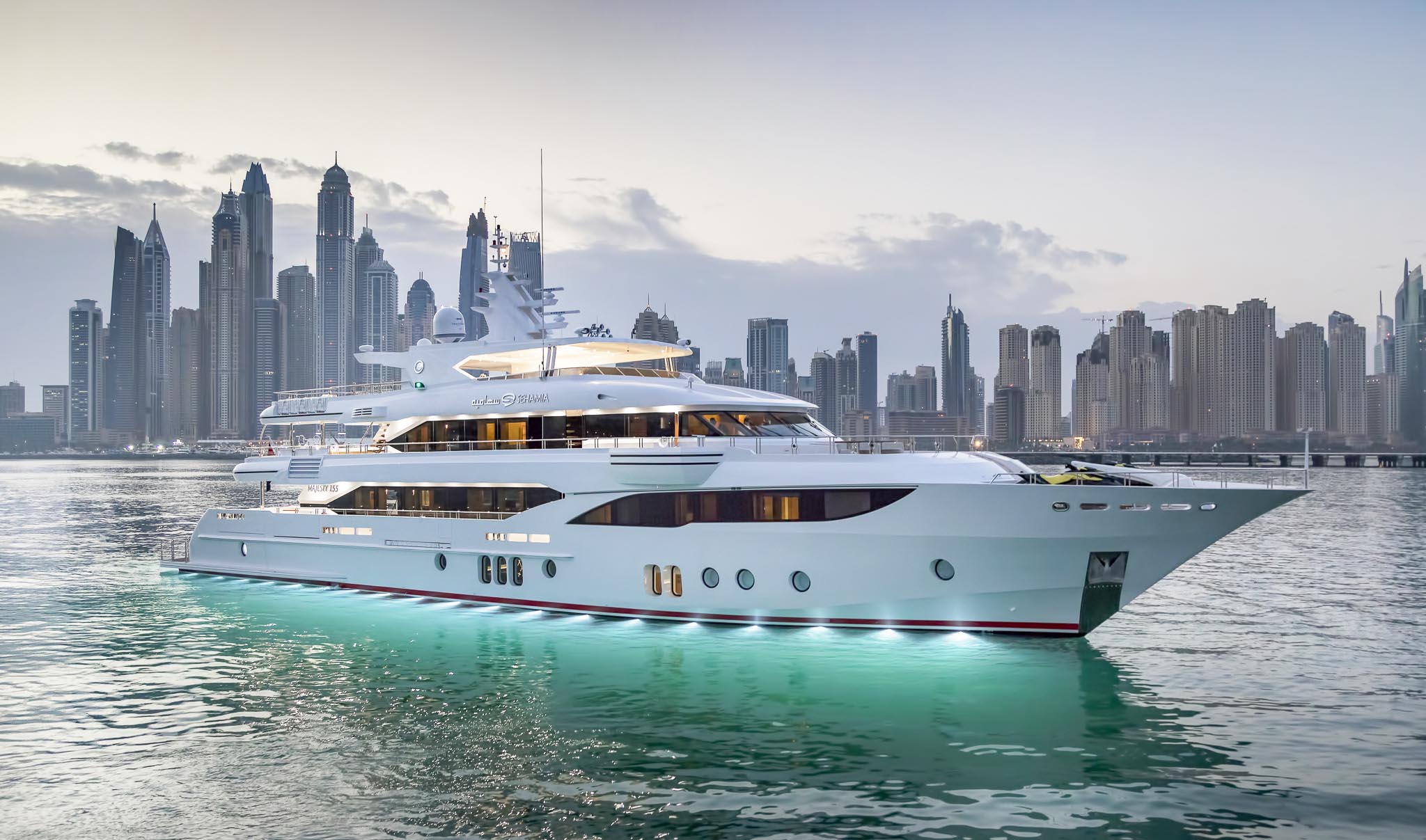 At 156 feet (47.6 meters) long, Majesty 155, named Sehamia, is Gulf Craft's largest completed yacht model to date, with a beam of 31ft 6 in (9.6 meters). Her top speed is 17.5 knots, while she can cruise at 14 knots. The Gross Tonnage of the superyacht is 550 tonne while she has a range of over 4,200 nautical miles at an economical speed of 11 knots.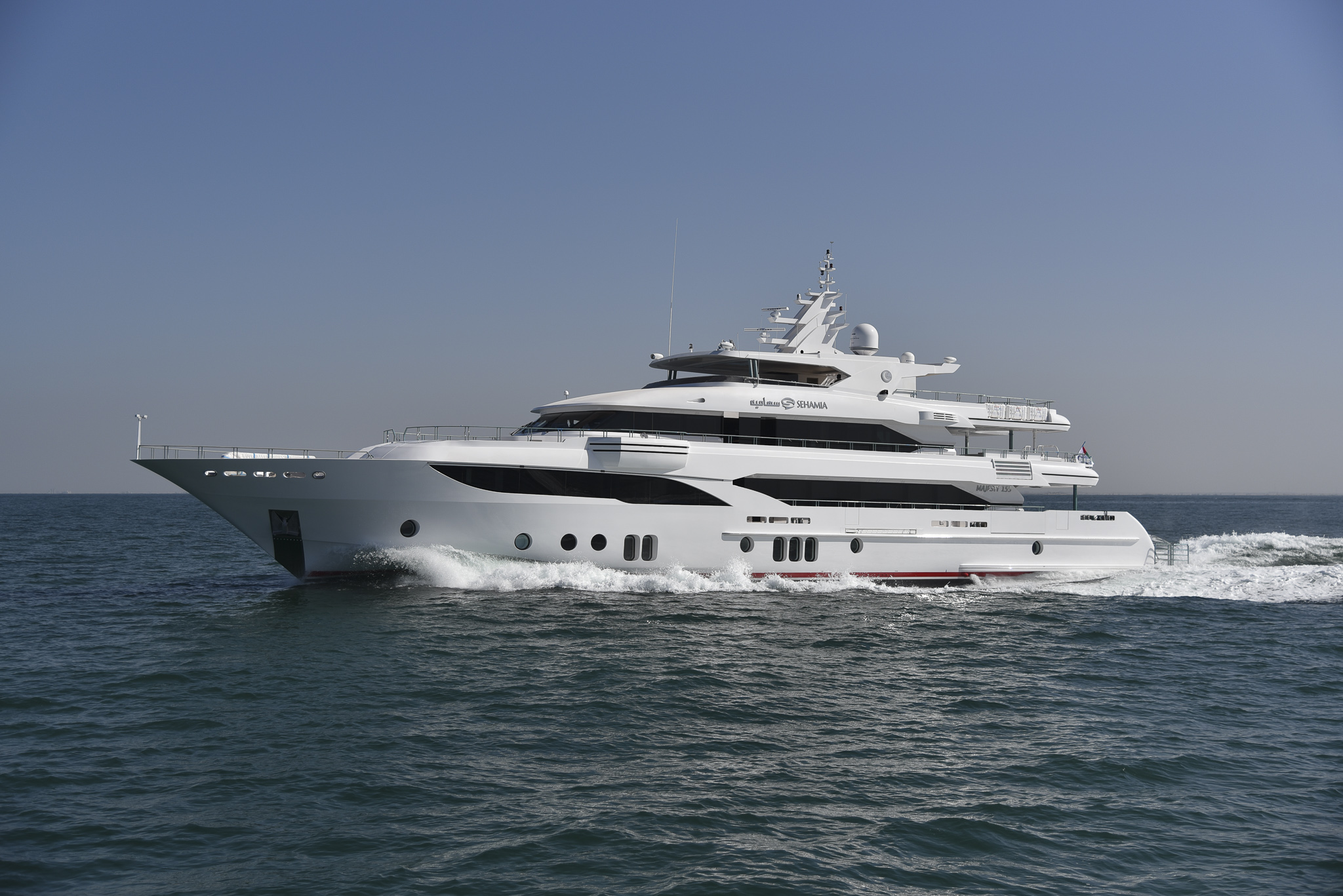 The Majesty 155's eight staterooms sleep up to 18 people, while its five crew cabins can accommodate 9. The owner's stateroom is situated on the upper deck, in contrast to its location in its predecessor on the superyacht's main deck.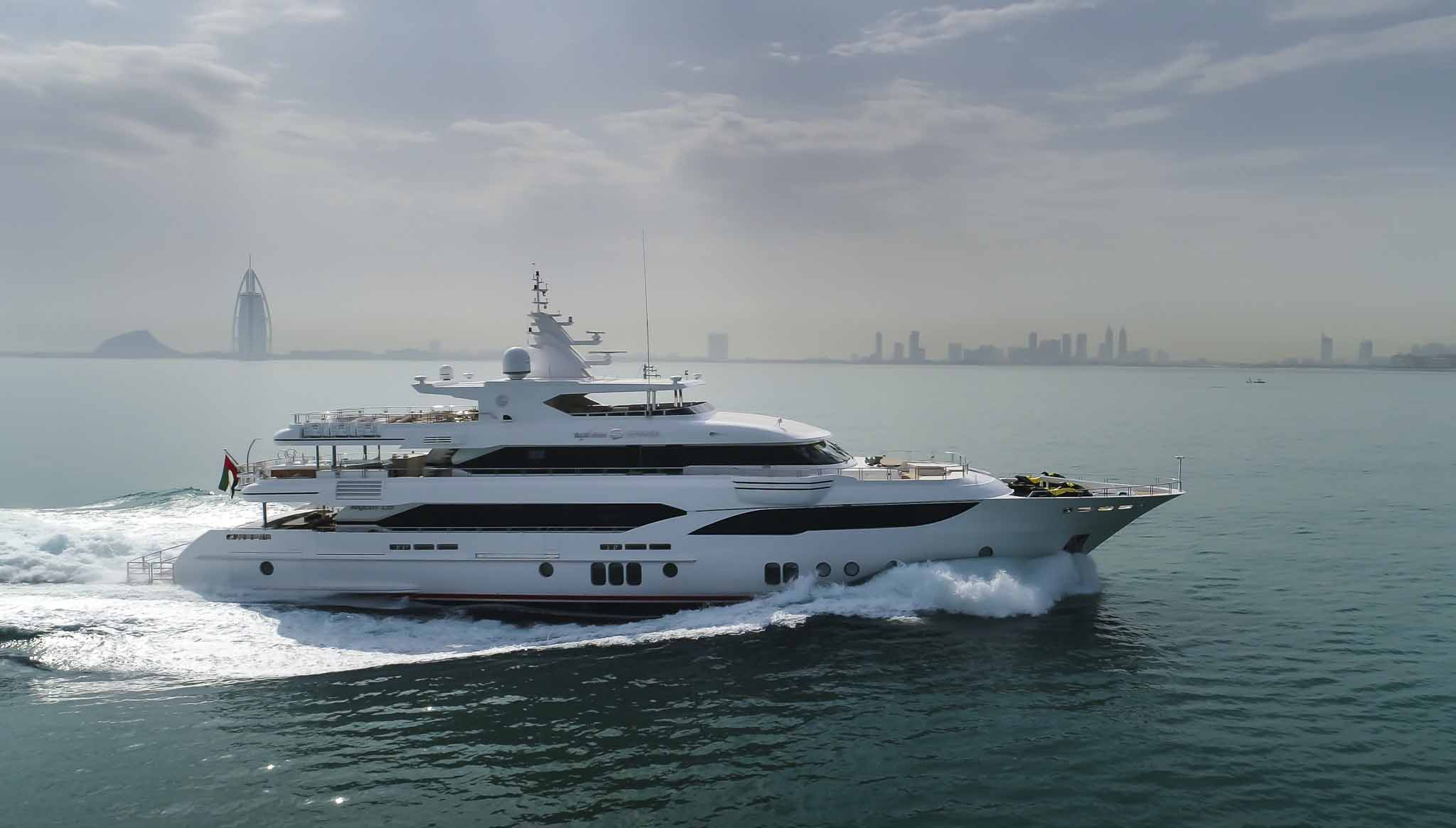 Each yacht I've bought from Gulf Craft has been a joy to own. The build quality is outstanding and clients are treated with the utmost consideration. Working with the team to customize the Majesty 155 was a pleasure – I had different choices of luxurious materials and layout options to choose from. I'm delighted with the personalized purchase and look forward to many happy days that my family and friends will spend cruising on the superyacht
The owner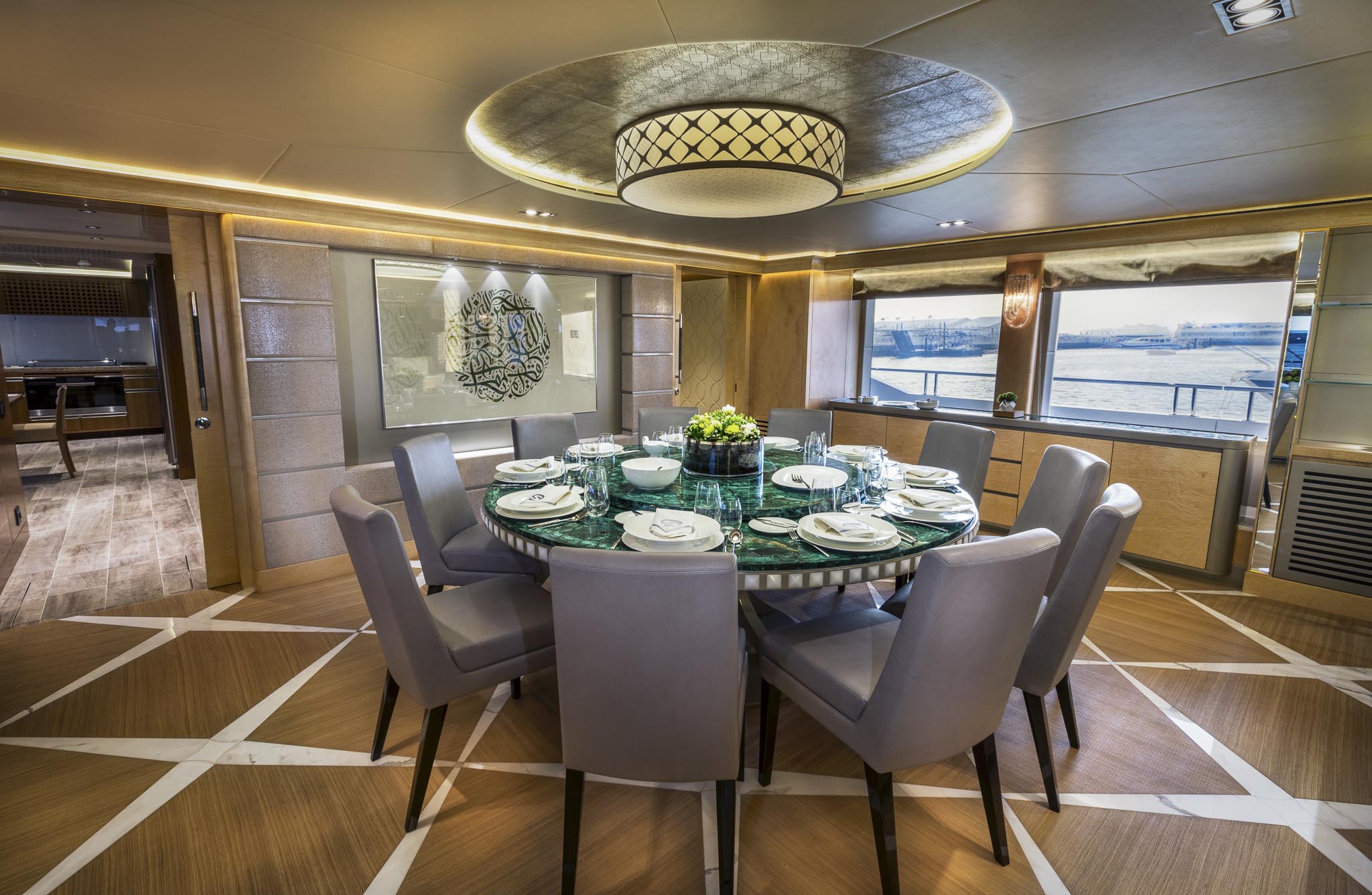 Sehamia features exquisite interior detailing, luxurious materials and premium-branded appliances and entertainment technology. Curly maple veneer has been used extensively, while an expensive variety of marble, Statuario White, can be found in the owners' cabin. Counters, splashbacks and tabletops in a kaleidoscope of colors are made from glistening precious and semi-precious stones including amethyst, onyx, chrysoprase, jasper, and lapis lazuli.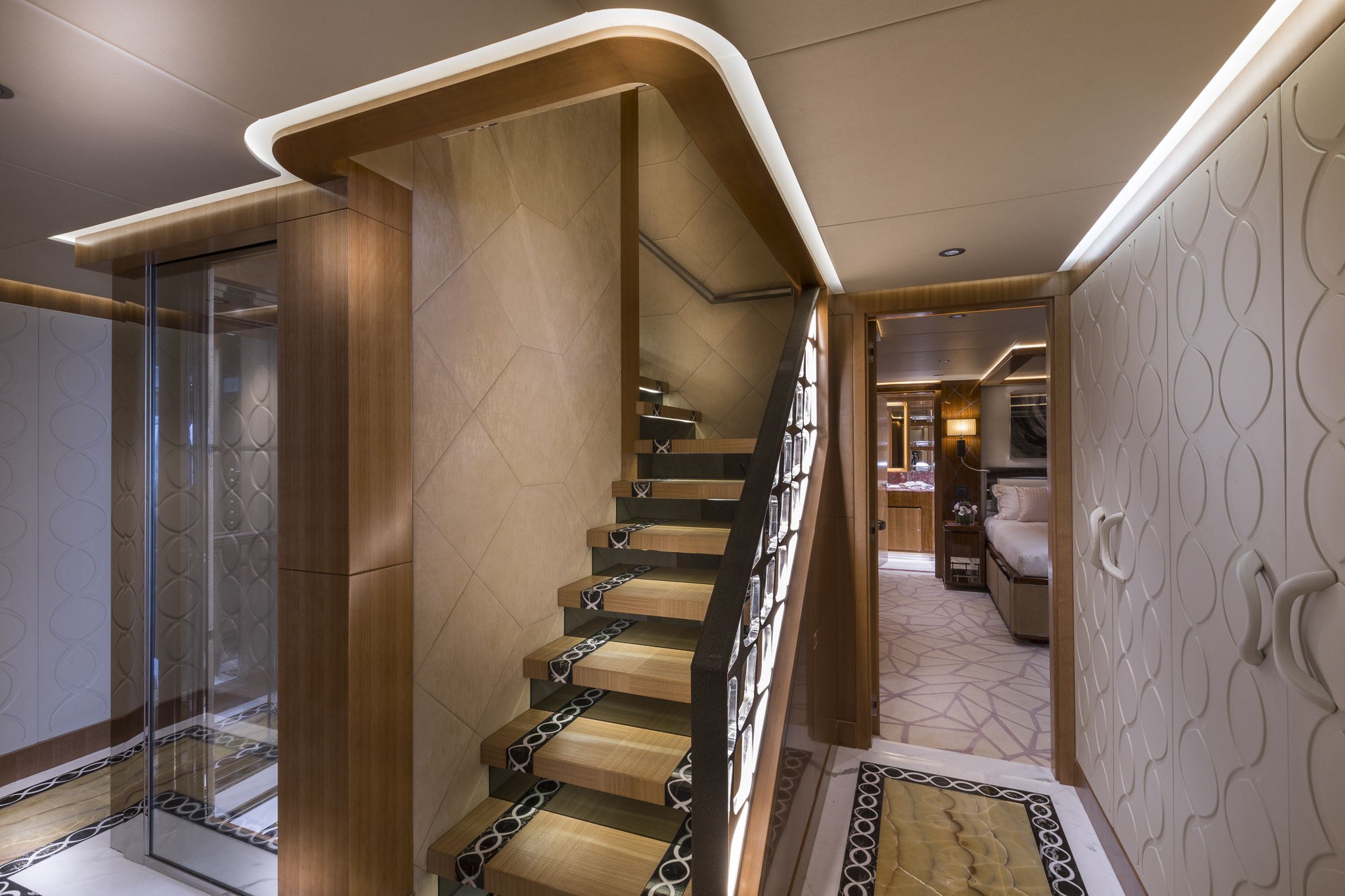 The galley is fitted with Miele appliances and Franke accessories, while the superyacht benefits from Bang & Olufsen television and entertainment systems for sound that is rich and powerful. Washrooms feature stylish Dornbracht faucets.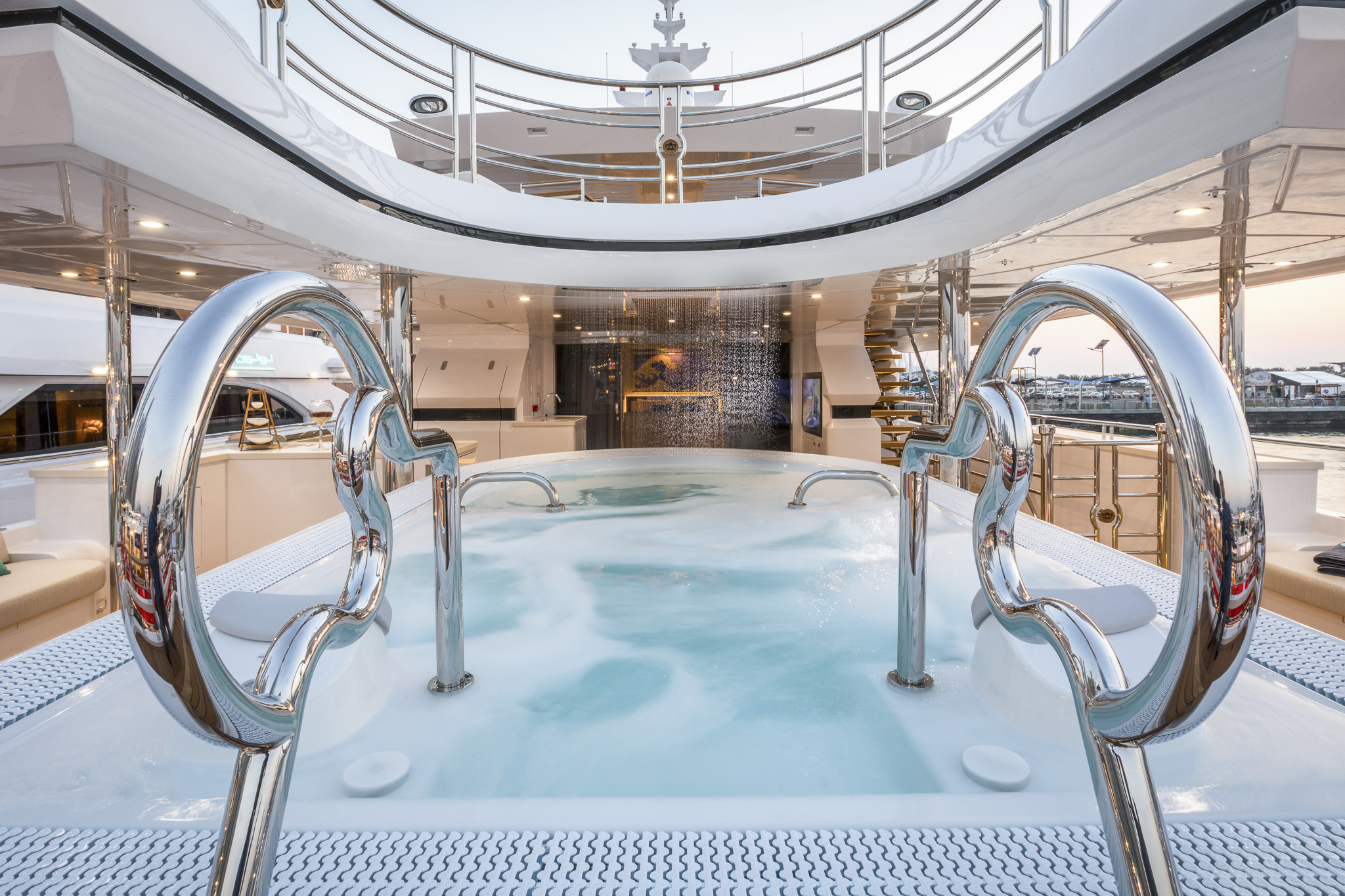 Powered by twin 2,011-horsepower MTU engines, rated for unrestricted continuous operation, Sehamia also has two 125-kilowatt generators and a generous fuel capacity of 15,260 US gallons (57,770 liters).