Gulf Craft, the leading UAE-based shipyard founded in the Emirates in 1982, has brought 16 yachts worth a combined AED 300 million (€77 million) to the Dubai International Boat Show, amounting to over 20% of the total value of boats at the show.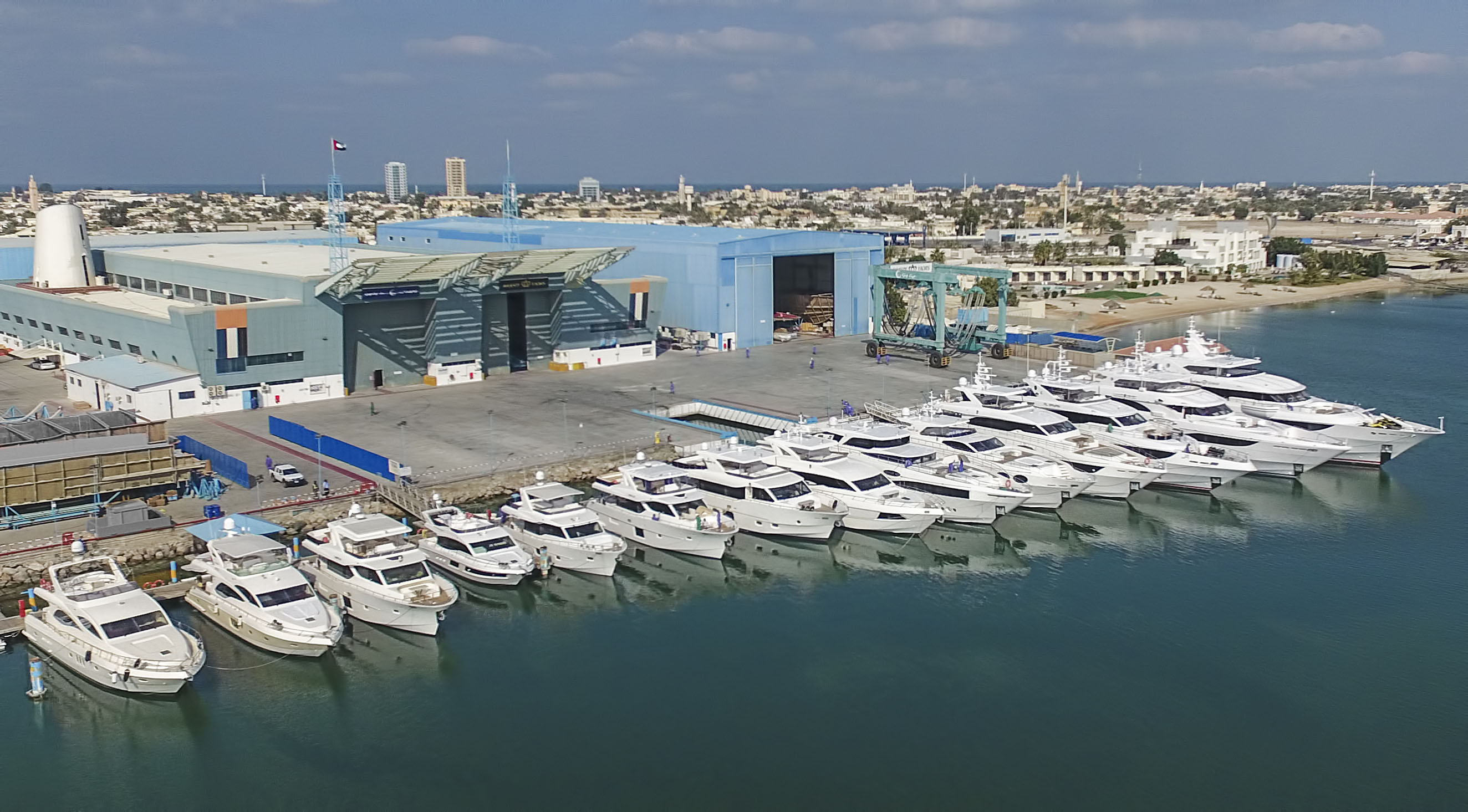 Three of the 16 yachts brought by Gulf Craft are debuting at the show, highlighting the shipyard's strongest-ever presence at the show. Amongst the lineup of yachts is the Majesty 100 premiering at the show. First Gulf Craft to have a partially enclosed flybridge, the Majesty 100 allows guests to enjoy breathtaking views with the added luxury offered by indoor living.
Design by Gulf Craft's own in-house studio, the layout of the Majesty 100 is based on maximising space and stretching the outdoor experience into the interior. Boasting floor-to-ceiling windows on the main deck and two hydraulic balconies on both ends of the aft-seating area, the Majesty 100 can accommodate 12 guests in 5 staterooms.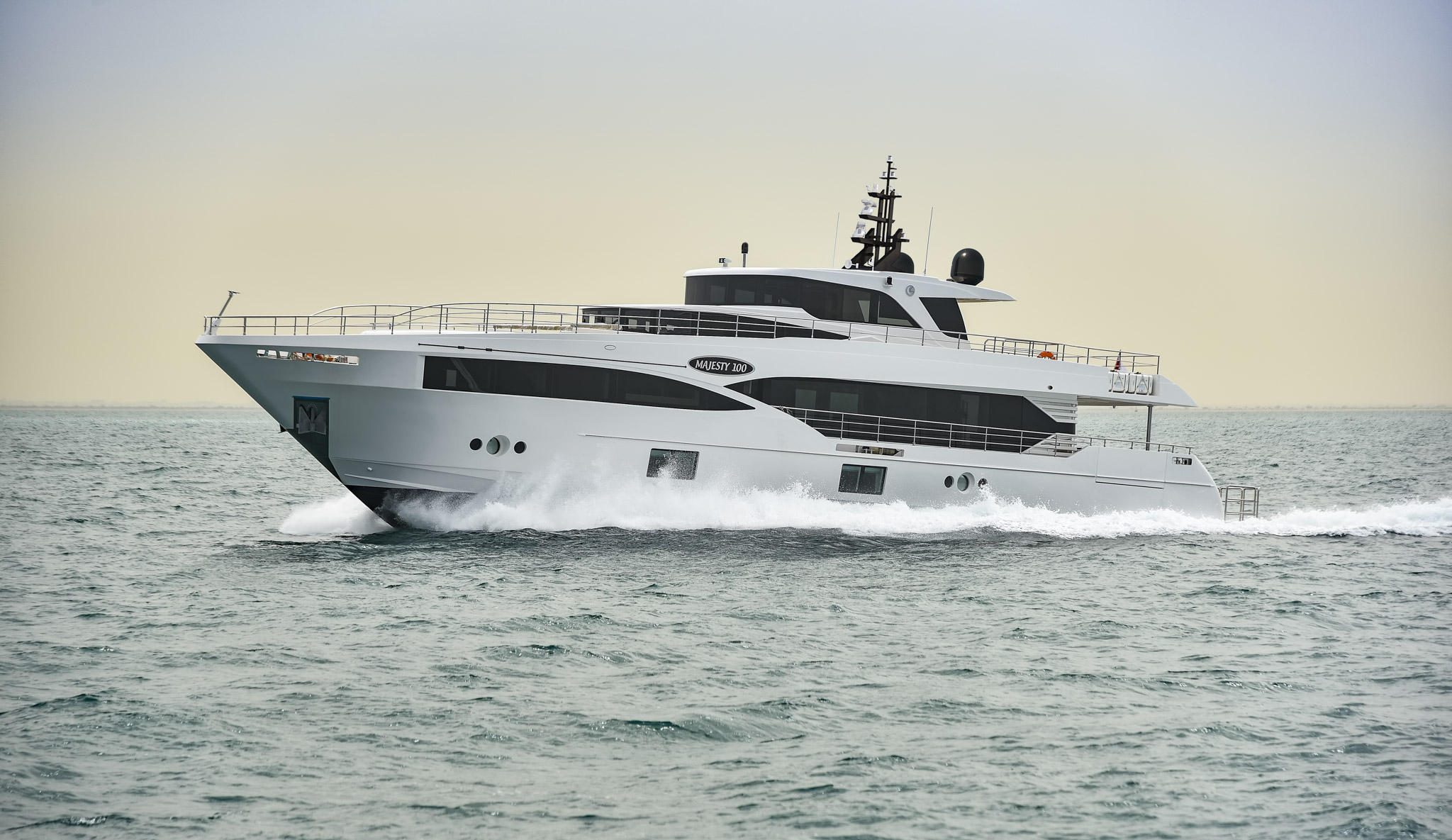 Our coral anniversary comes at a very exciting time for the industry, one characterised by an increased worldwide demand for exclusive luxury cruising. In the last 35 years, we have manufactured almost 10,000 yachts and boats, delivered them to clients all around the world, and invested more than AED 500 million in research and development and across our facilities. Our selection today represents all the different experiences boat owners can have on water, and we will continue to invest heavily in research and development, product innovation, and aftercare solutions to enhance onboard comfort and deliver a seamless ownership experience to our customers.
Mohammed Hussein Al Shaali, Chairman of Gulf Craft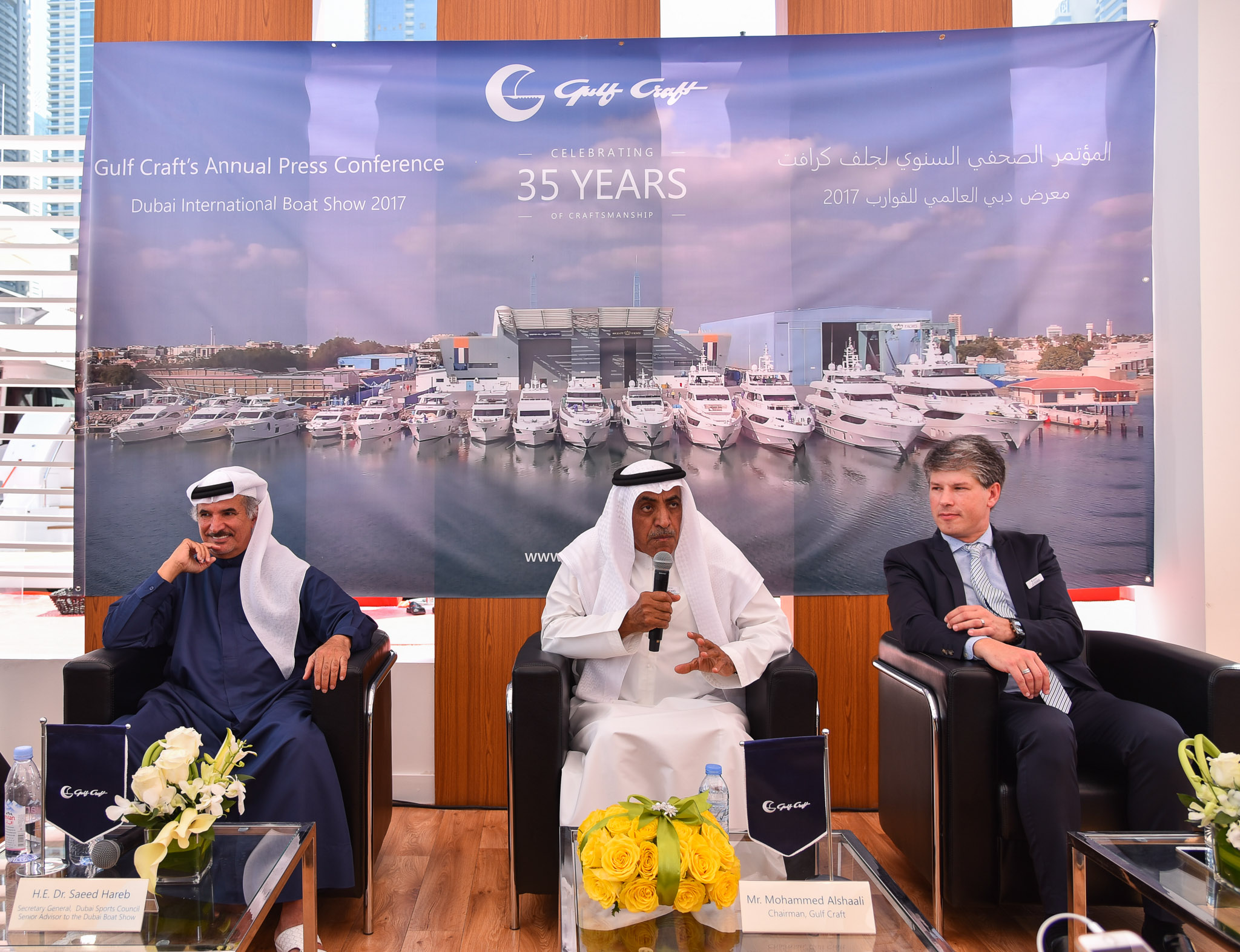 Headlining Gulf Craft's lineup at the Dubai show, which takes place until March 4th, is the the shipyard's flagship Majesty 155. Making its first appearance in the region, the Majesty 155 has a length of 47 meters. Also in the builder's lineup is the Majesty 110, the youngest tri-deck built by Gulf Craft, which was debuted at last year's DIBS.