At a virtual press conference held on December 2, Benetti presented two new products: the Motopanfilo 37M in the Class category and the 67-metre Custom yacht FB284. Let's take a close look at the new Motopanfilo.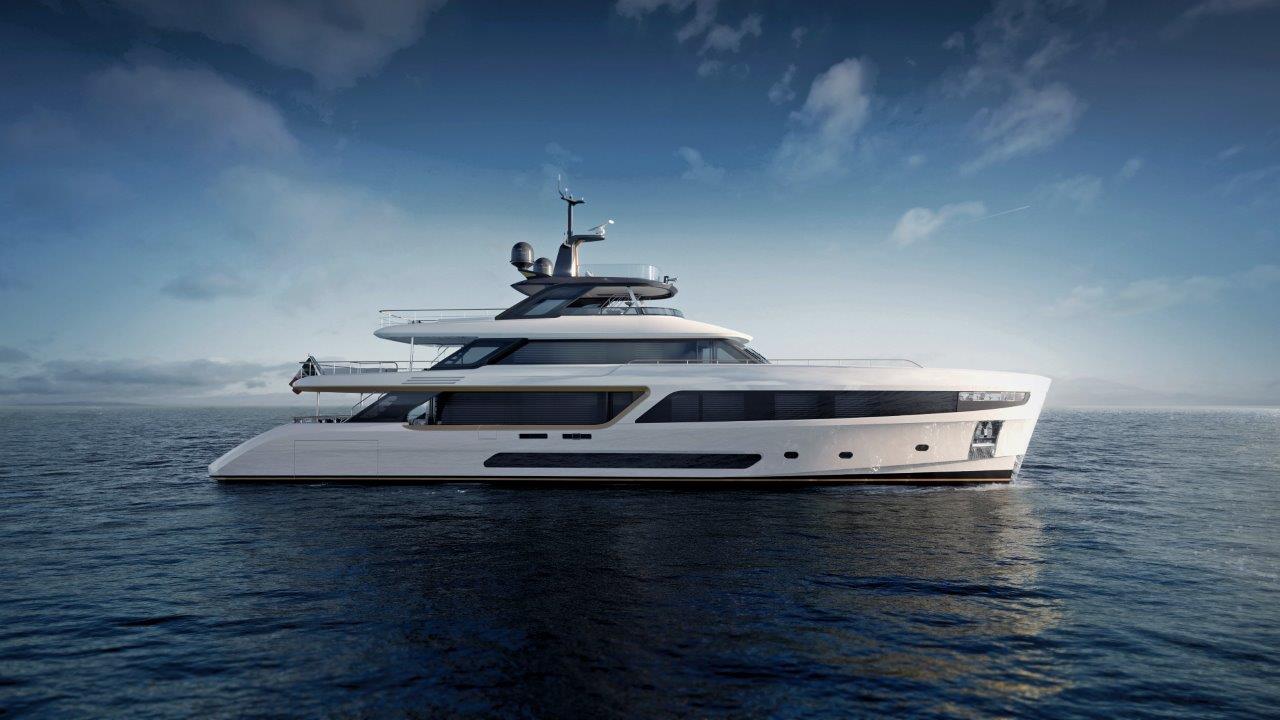 This elegant yacht inspired not only by the legendary "navettes" of the Sixties but the glamour, freedom of expression and creativity synonymous with those times. A yacht permeated by immense charm that tips its hat to the 1960s Motopanfilo style epitomised by Benetti, but without any sense of nostalgia or vintage intentions.
This model's evocative and timeless style was described by Francesco Struglia, the designer of the yacht's exteriors, and Claudio Lazzarini and Carl Pickering from Lazzarini Pickering Architetti, the firm of architects engaged to design the interiors.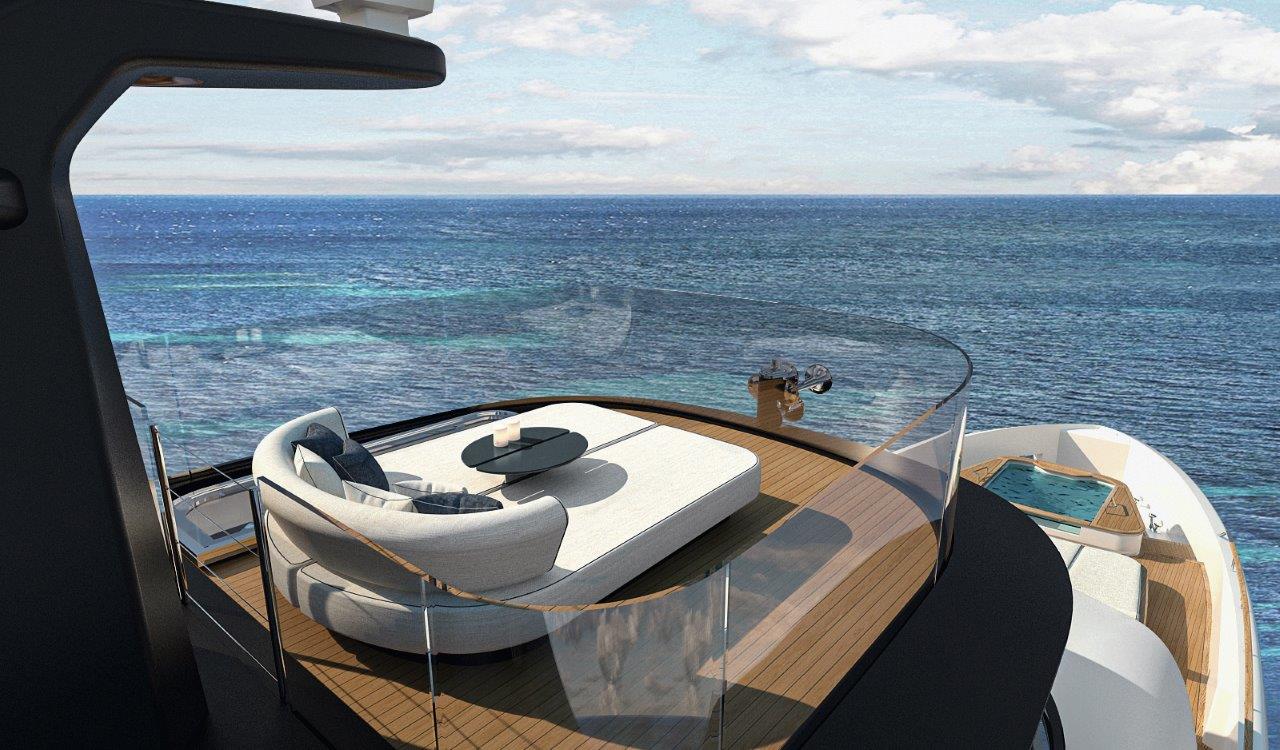 The first thing that catches the eye when looking at the new Motopanfilo is the exterior volume. The midship construction elements that linked the hull and superstructure and created the visually harmonious single form that is the essence of the original Motopanfilo have been preserved. The tapered silhouette with its clean-cut lines, and austere, elegant contours, appears almost like a beautifully-crafted protective shell that envelops and cossets all those within it.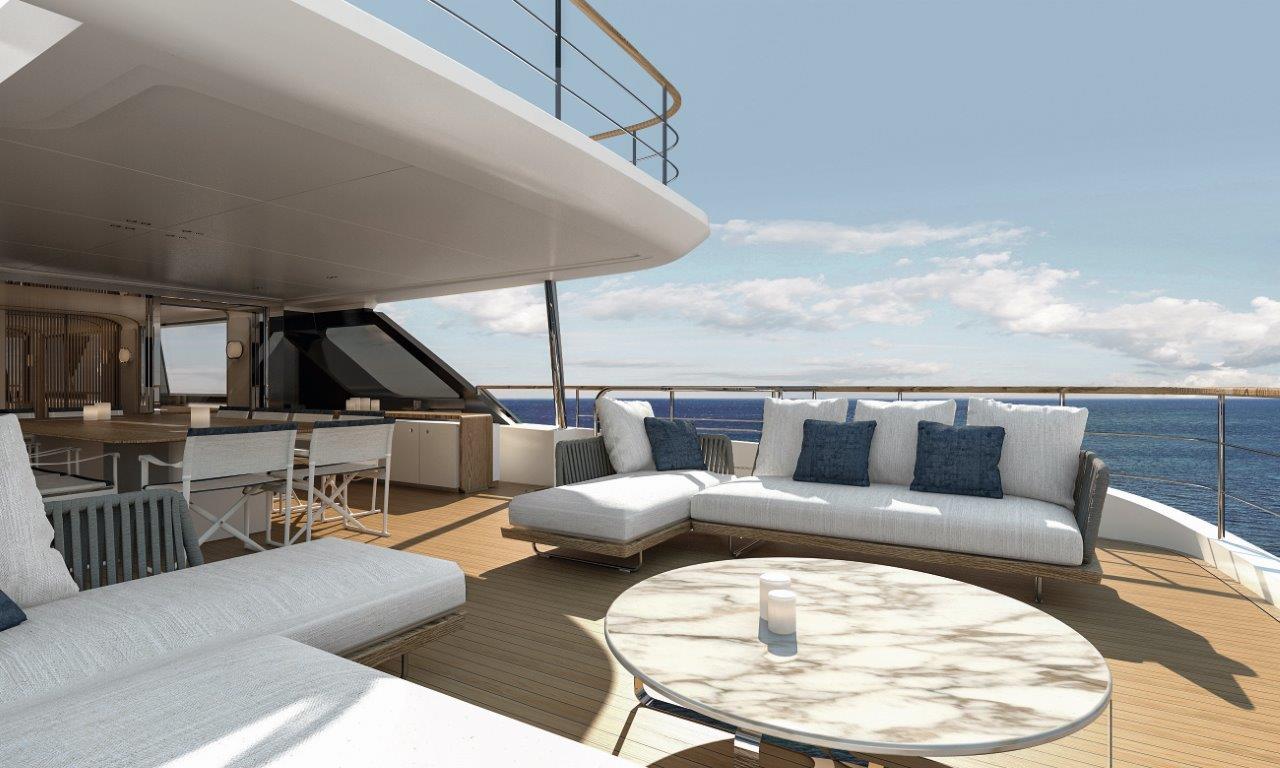 The interiors are by the renowned Lazzarini Pickering architectural firm, which was also behind Benetti's 2004 Sairam, the first superyacht to introduce modern interiors at a time when classic styling was still predominant.
In seeking to rediscover and reinterpret many of the traditional elements of the original motopanfilo in the name of a new style of classicism, the designers came up with the concept of the interior as the skeleton of a large whale, with its framework providing a rhythm to the space. From here, the idea evolved to delineating the various spaces through an architectural approach that reimagines traditional beams as structural rib bones and essentially dematerialises the walls. It is left to the vast lateral windows to contain the space, and the effect is one of immense spaciousness and openness, which even the furnishings cannot detract from. Artful use of mirrored surfaces to frame the windows expands the perception of interior space and amplifies the views of the sea and sky outside.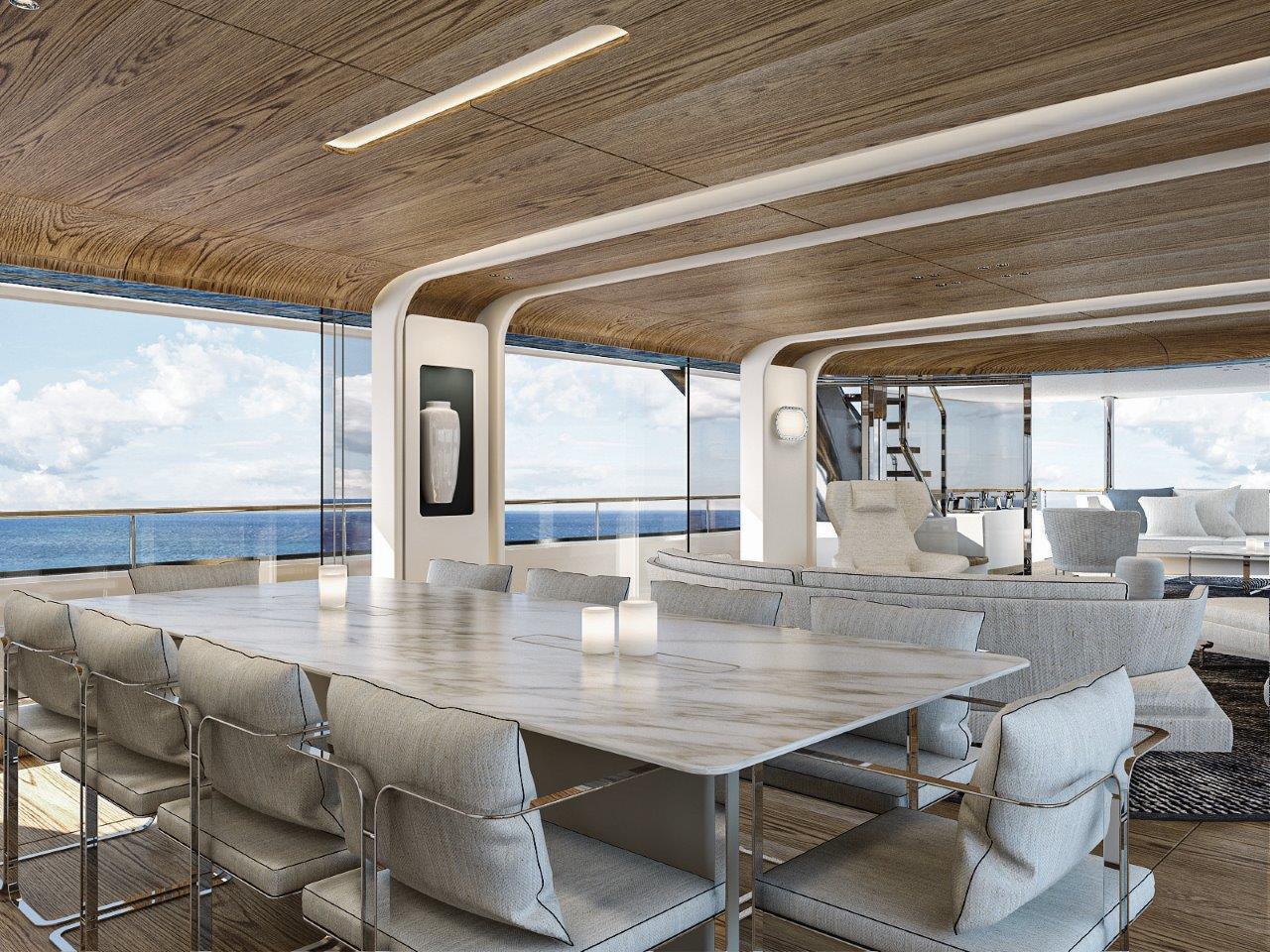 The structural rib bones give order and sense to the interiors, defining the different zones and providing punctuation points to mark the use of different materials and allow for interesting décor and functional interpretations.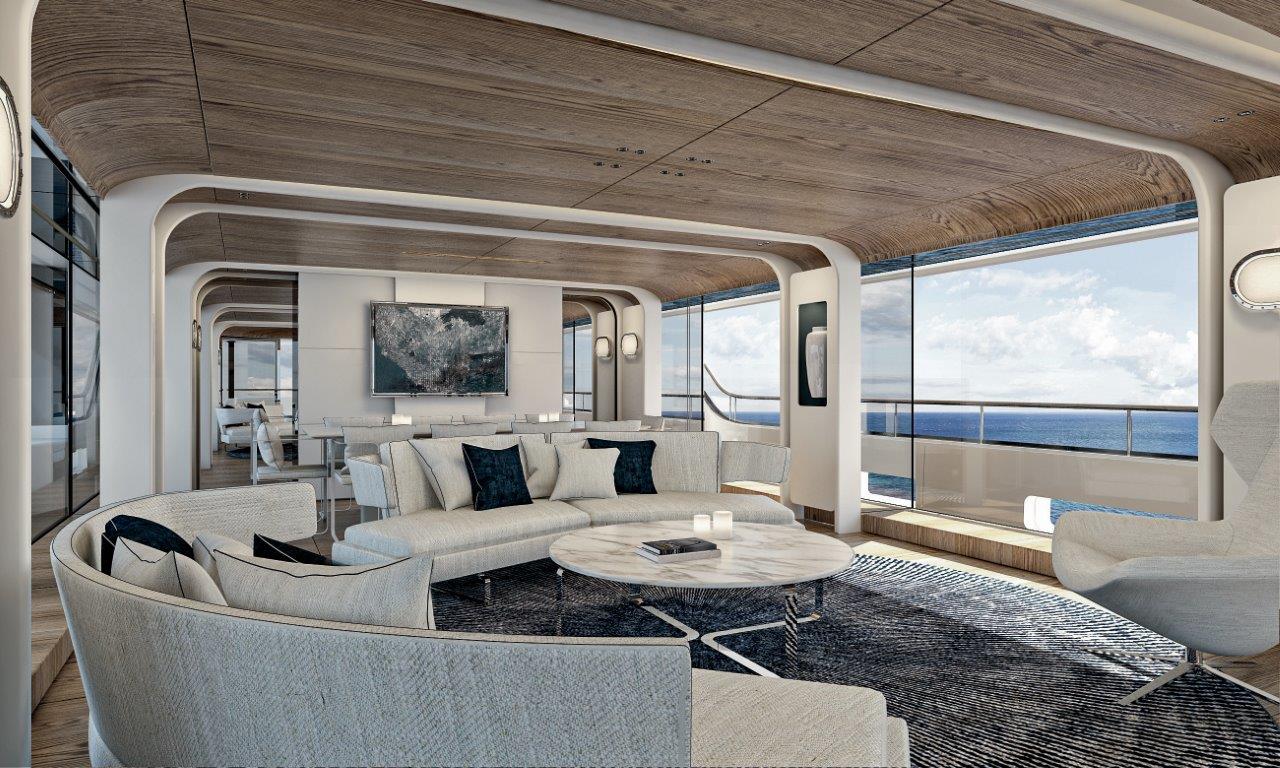 The Motopanfilo, a 37-metre displacement yacht made in composite, encapsulates how to transport classic tradition stylishly and unerringly into the future.
The displacement hull can reach a maximum speed of 16 to 18 knots, depending on the motor capacity selected.
Credits: Benetti