Designed by Kabe Yachts, the 97m Fryne promises to be amongst the most noticeable superyachts worldwide. Although construction on Fryne has not started yet, it is projected that the yacht will have a steel hull and aluminum superstructure.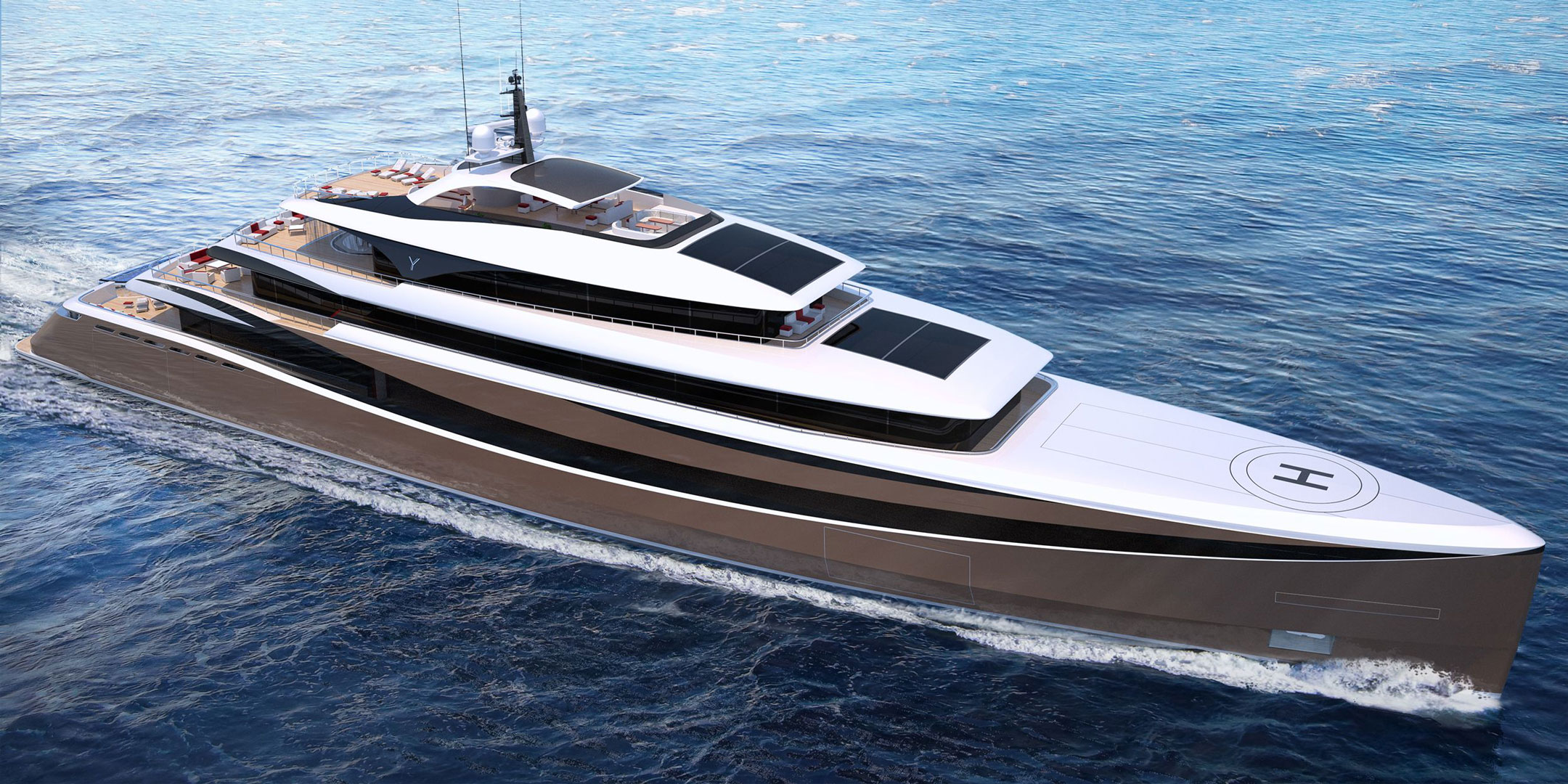 Capable of accommodating 14 guests overnight in 10 cabins at sea and 24 guests overnight if moored in a harbour, Fryne is projected to carry a crew of 20.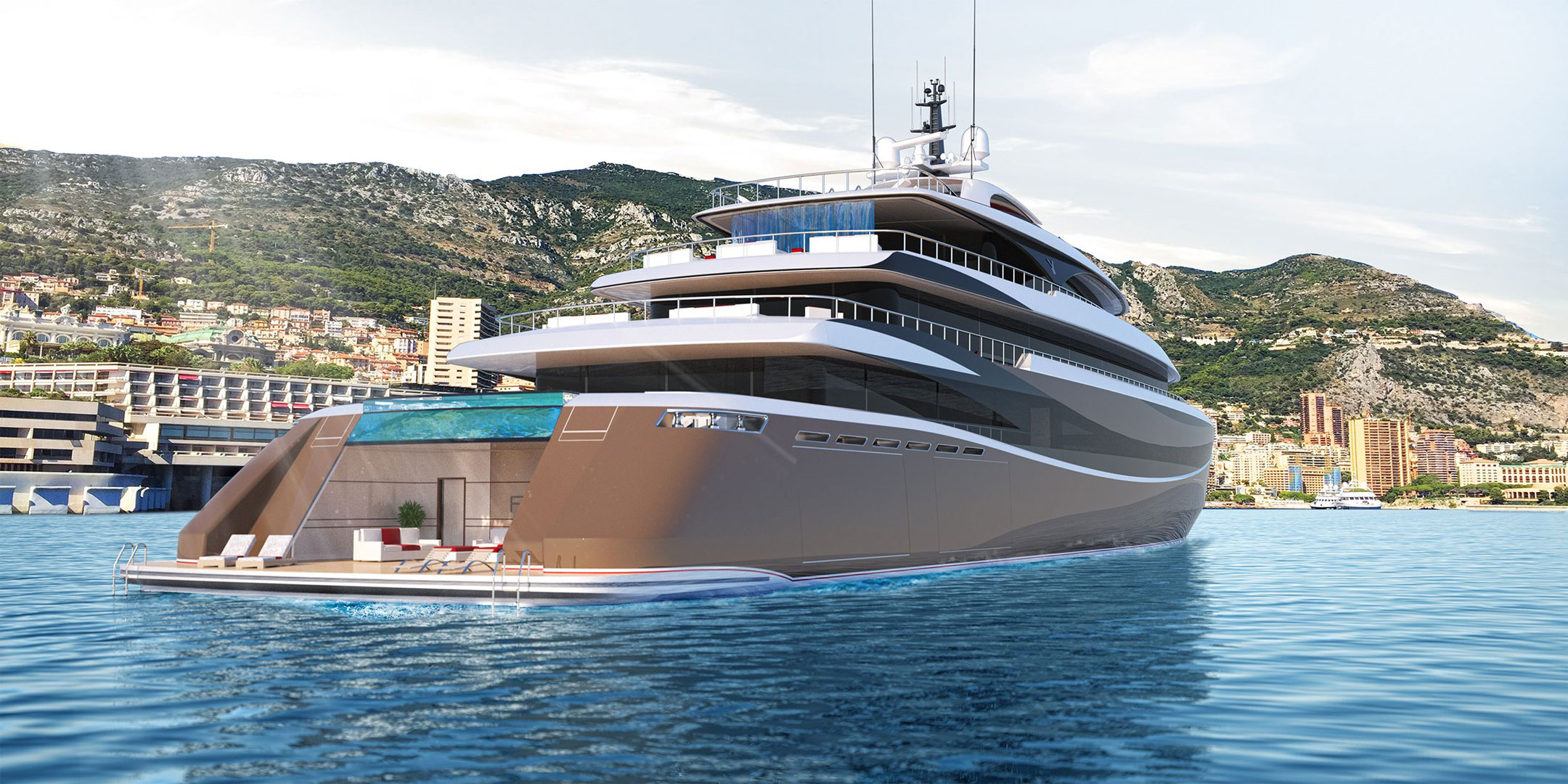 With a beam of 17 meters and a draft of 4.7m, the Fryne project would have a gross tonnage of near 3,000gt. From a technical standpoint, the yacht is powered by quadruple MTU 20V 4000 engines giving Fryne a maximum speed of 31 knots and a cruising speed of 18 knots.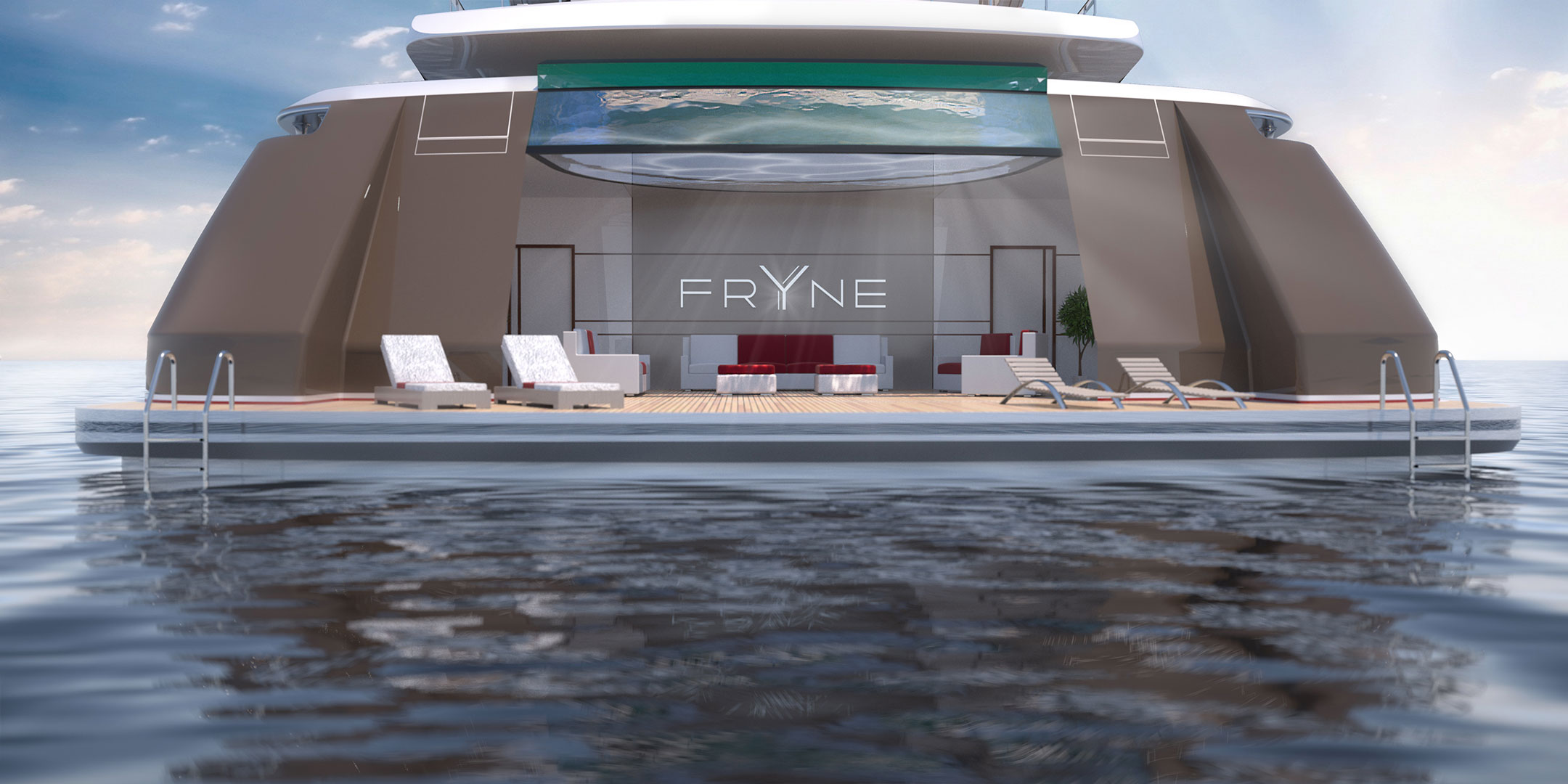 Amongst Fryne's most attractive features are a glass-bottom pool, located over the aft beach club, a helipad and a glass roof on the bow of the upper and third deck.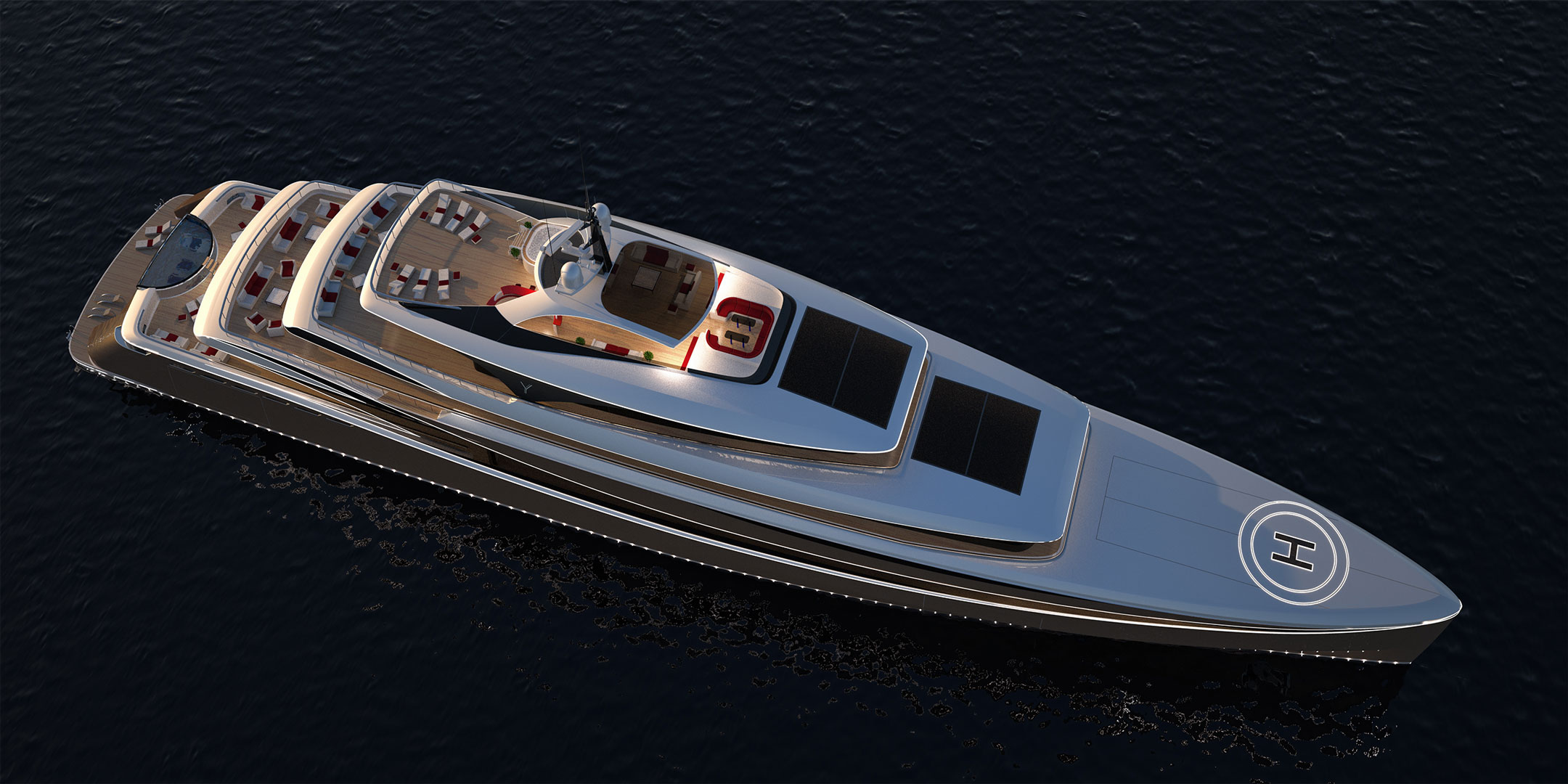 Kabe Yachts
was recently established as a new brand of Kabe, a German engineering company with over 30 years of experience in the maritime industry.