Introduced earlier this year at the Cannes Yachting Festival, Frauscher's new 858 Fantom Air is a collaboration between the Austrian builder and yacht designer Harry Miesbauer. Featuring an open bow, characteristically to all Frauscher models, 858 Fantom Air reaches 45 knots.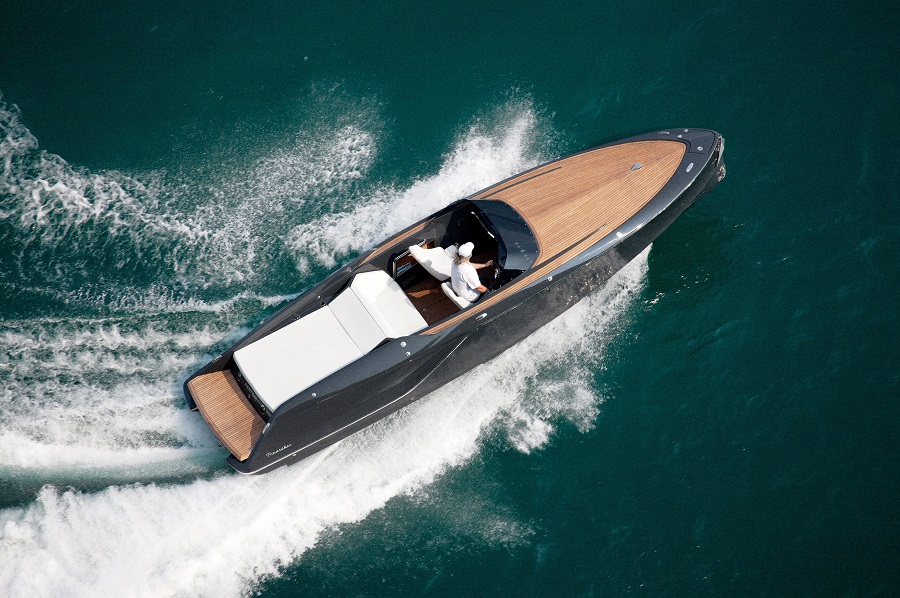 The 8.6-meter motor yacht meets the need of the market for a powerful center console-equipped motor yacht combined with the premium design. Offered at a variety of customized possibilities, the cruiser has a teak bathing deck in the stern, options for a refrigerated drawer, as well as common entertainment options such as Bluetooth and USB-compatible hookups.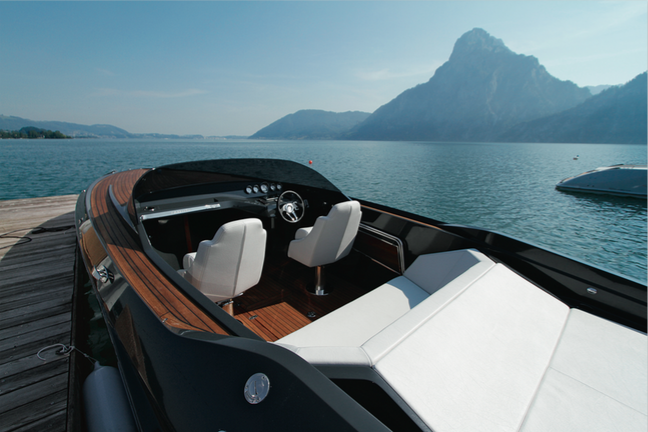 A teak gangway connects the aft area of the yacht with the main cockpit and it center exposed helm, from which the model gets its' name. In addition to the stowage space in the bow, there is plenty of room for stowing luggage and life vests. She is able to accommodate up to 10 passengers on board.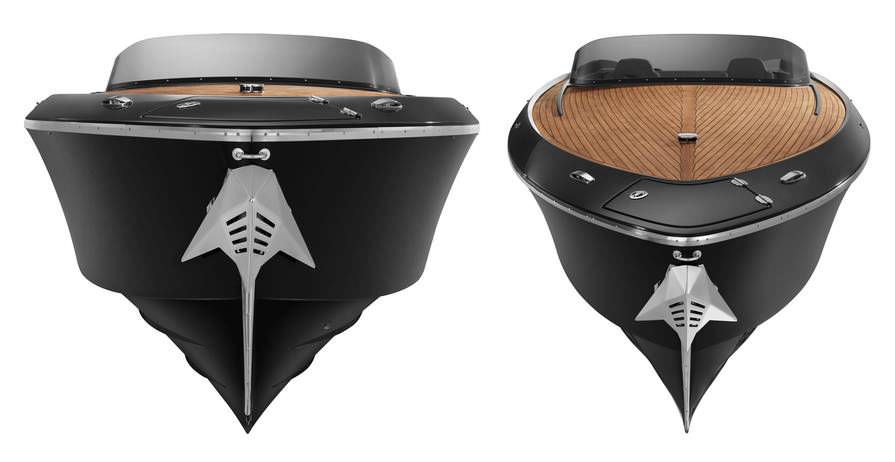 Powered by two Mercury Racing 1,100 hp engines, this boat reaches 45 knots at 5,000 rpm. Air Flies consumes just 50 l/h at 3,000 rpm and 24 knots; 25 l/h at 10 knots, speeding up and planing in less than 6 seconds.