On May 25, 2023, in Antalya, Turkey, the owner of the first 53-meter Yacht Support (YS 5301) witnessed his brand-new yacht hit the water for the first time. The new yacht was designed entirely by Damen Yachting and constructed at the builder's facility in Turkey.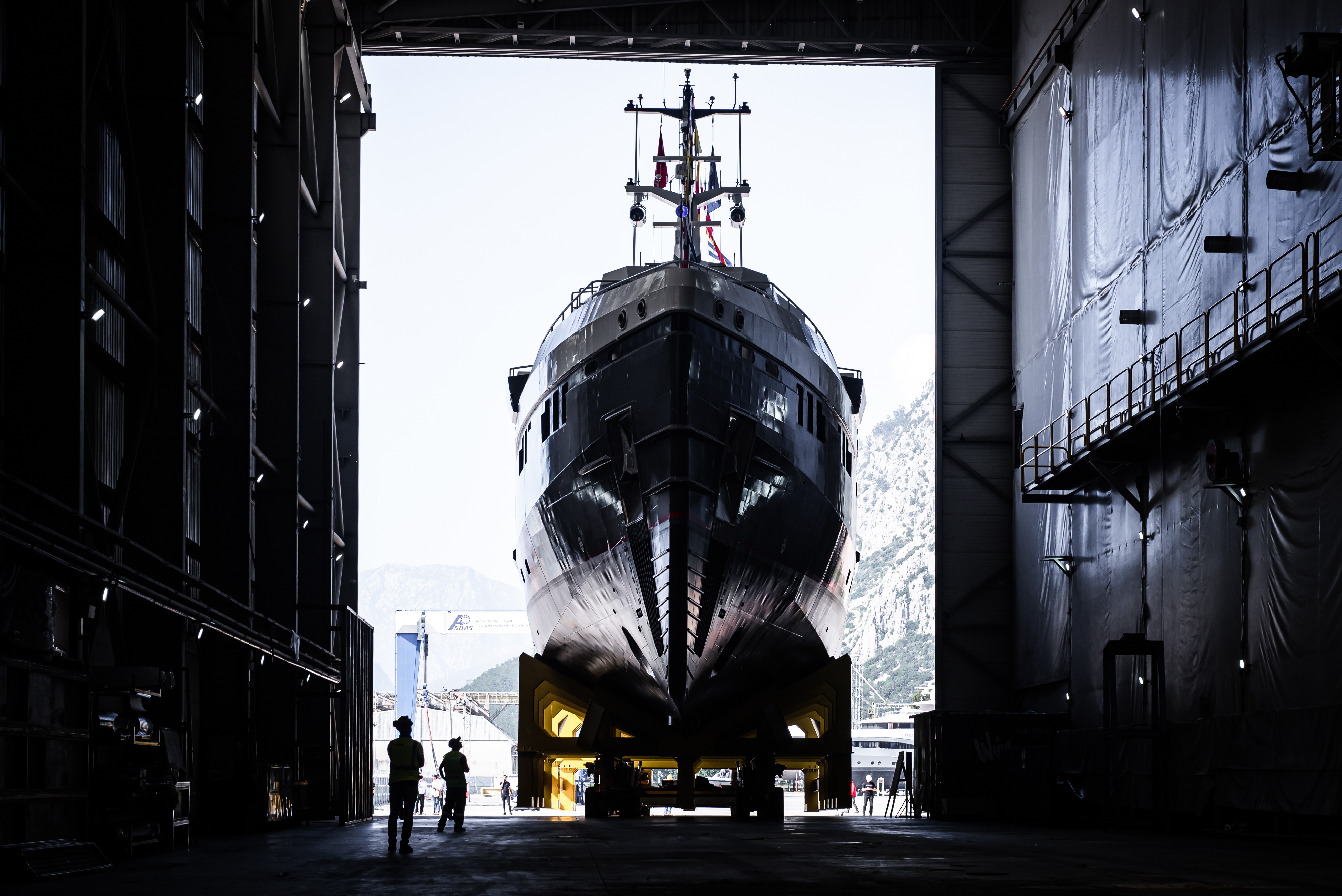 The new yacht will replace the Owner's current 46-meter YS 4508 Yacht Support, named
Bad Company Support
, built by Damen Yachting in 2019 and sold to Anthony Hsieh in 2021.
Joining the growing group of innovative Yacht Support owners, the owner will use YS 5301 as a mothership to his well-established fleet, named Bad Company. The Bad Company fleet is well-known for its modern sports fishing missions and can currently be found on a world tour. In supporting sports fishing, the Owner is involved in several marine conservation projects in remote locations across the planet such as those initiated by the Coastal Conservation Association of California.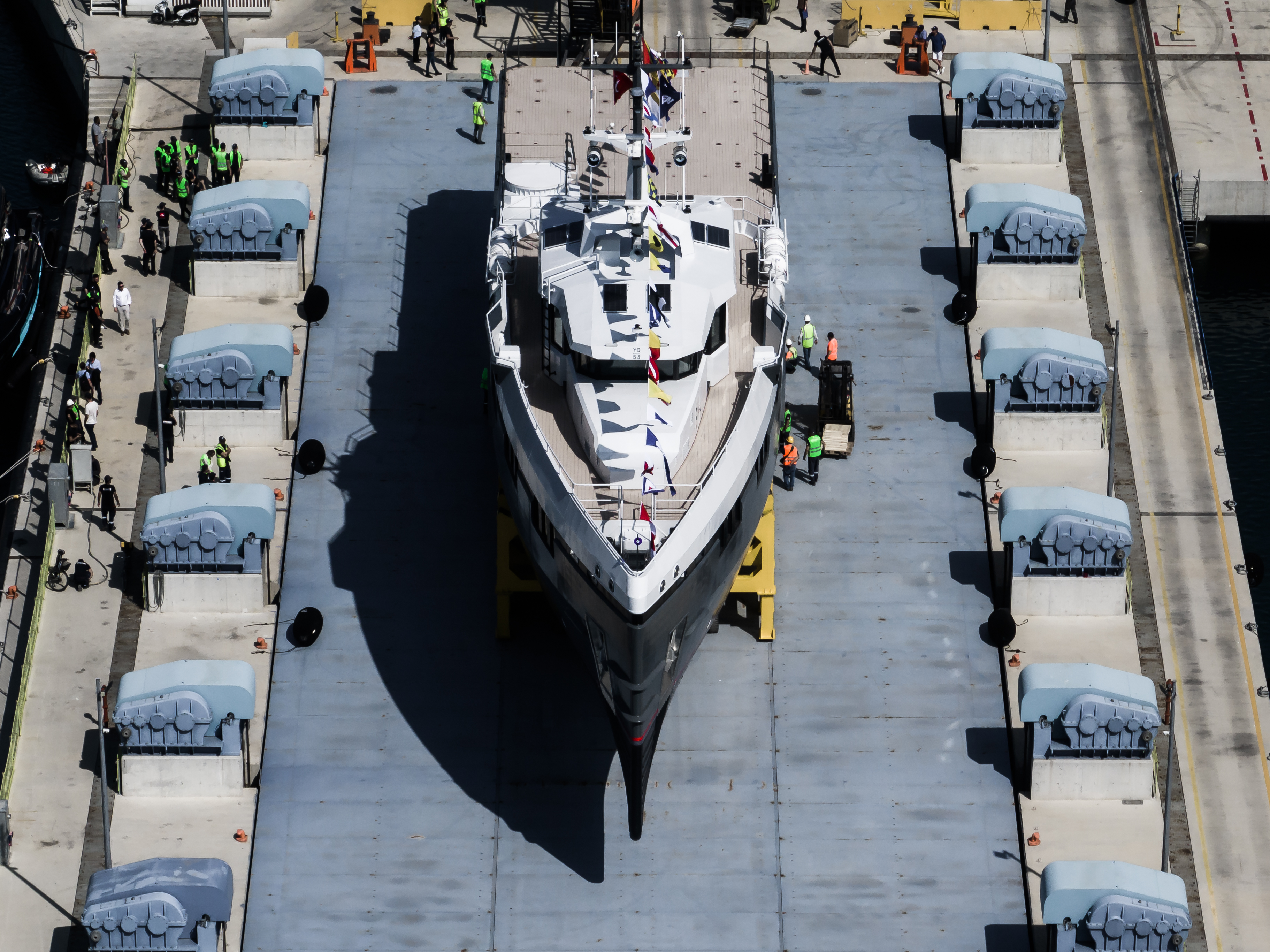 "What we are planning to do with the YS 5301 no one has ever done before, and I think this will set a whole new tier of adventure for future yachts people," says Anthony Hsieh.
YS 5301 features a huge 15-tonne deck crane and is fully IMO Tier III compliant to reduce harmful emissions by 70% for full-range operations. Her two main engines can deliver speeds of up to 19 knots.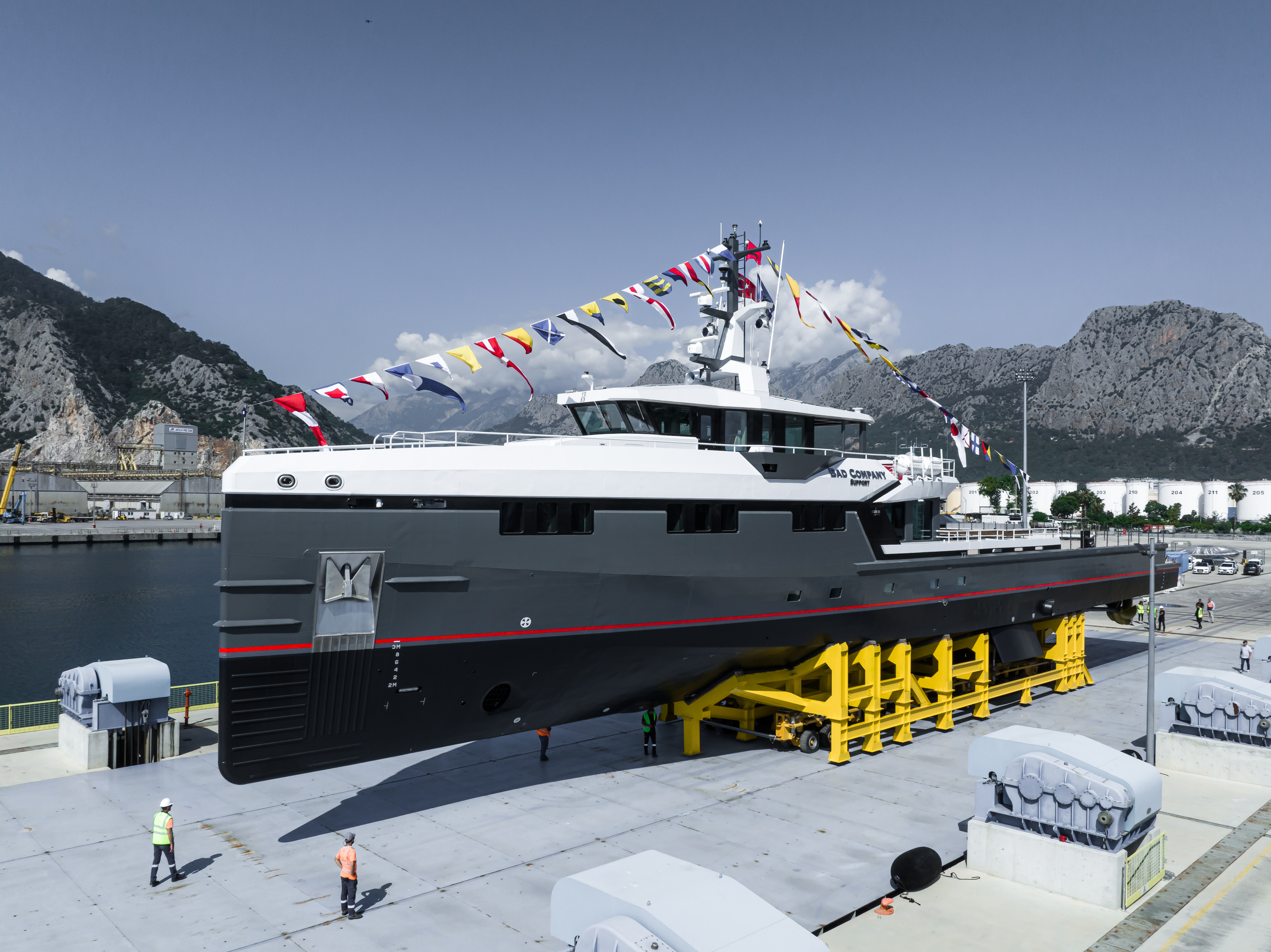 Once delivered, YS 5301 will tour the Mediterranean for a shakedown trip, and then move into the Atlantic Ocean in her first year, followed by the Indian Ocean and Pacific the following year. The new mothership will be equipped with a 43ft Release Game boat and a 32ft Blackfin – a boat which carries significant sentiment for the owner. Recently repurchased and refurbished for this adventure, the Blackfin was the Owner's first Game fishing boat purchased more than 30 years ago. The helicopter on board will provide the owner with easy airport transfers to and from the mothership.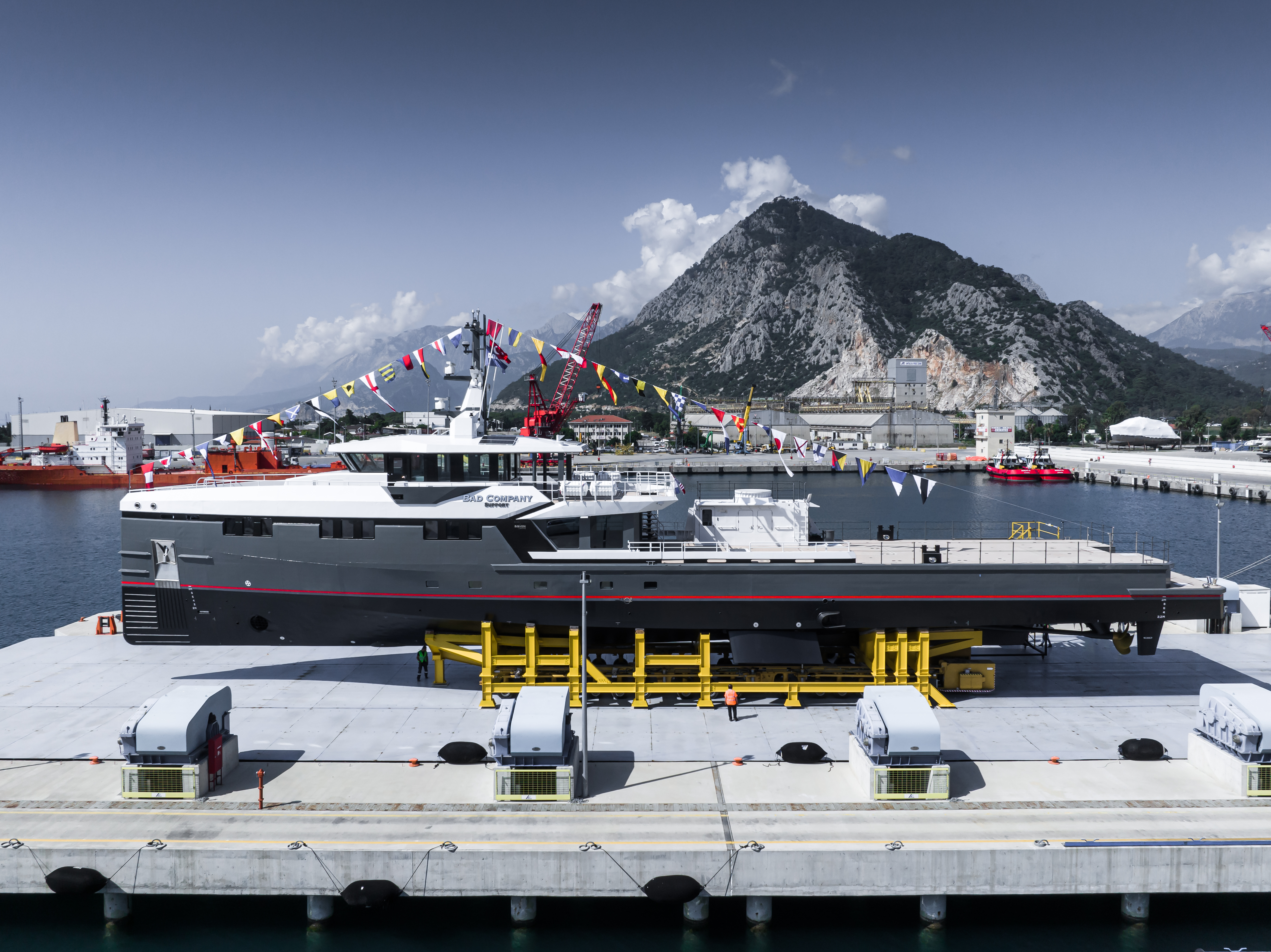 "This is one of the most exciting projects we have worked on. Not only is this the first of our new YS 53 range but this is also the first Yacht Support we have built that will be used exclusively as part of a sport fishing fleet and programme. Hsieh's unique vision and mission are very inspiring," says Jan van Hogerwou, Damen Yachting's Commercial Executive North America.
The yachts will be delivered in Summer 2023 under the name Bad Company Support.
Damen Yachting
, a division within the Damen Shipyards Group, was created in 2019. The division combines the pedigree and heritage of Amels yachts with a growing portfolio of SeaXplorer yachts and Yacht Support vessels.
Credits: Damen Yachting