The first Magellano 30 Metri was launched in Viareggio. The new Azimut flagship is designed for the experienced owner and connoisseur who plans to enjoy long-distance voyages, whatever the weather conditions and in a constant dialogue with the sea.
The Magellano Collection is the
Azimut Yachts
line for yachtsmen who have a predilection for long cruises: Magellano is always smooth and safe at sea, with low fuel consumption and a wide range of speeds.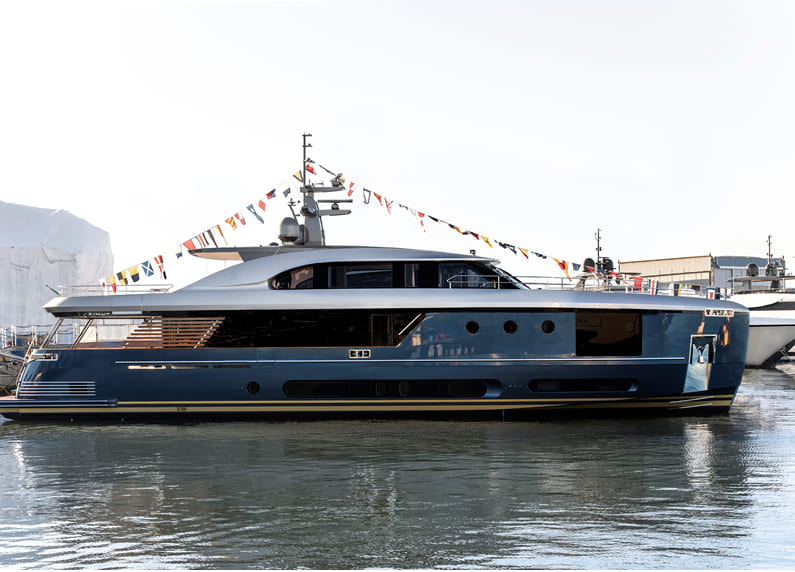 Design was made by the same team as the previous mobel,
Magellano 25 Metri
. The exterior was styled by Ken Freivokh and the interior was made by Vincenzo De Cotiis. Freivokh has created refined and modern but in no way aggressive lines that catch the eye of expert yachtsmen, also from the world of sailing yachts. Unexpectedly striking, the teak louvres that close and complement the extensive glazed surfaces in the superstructure are a signature feature of the Magellano line. In keeping with its calling as a crossover, the new 30-meter yacht offers spacious, light-filled interiors that De Cotiis has successfully made intimate and inviting.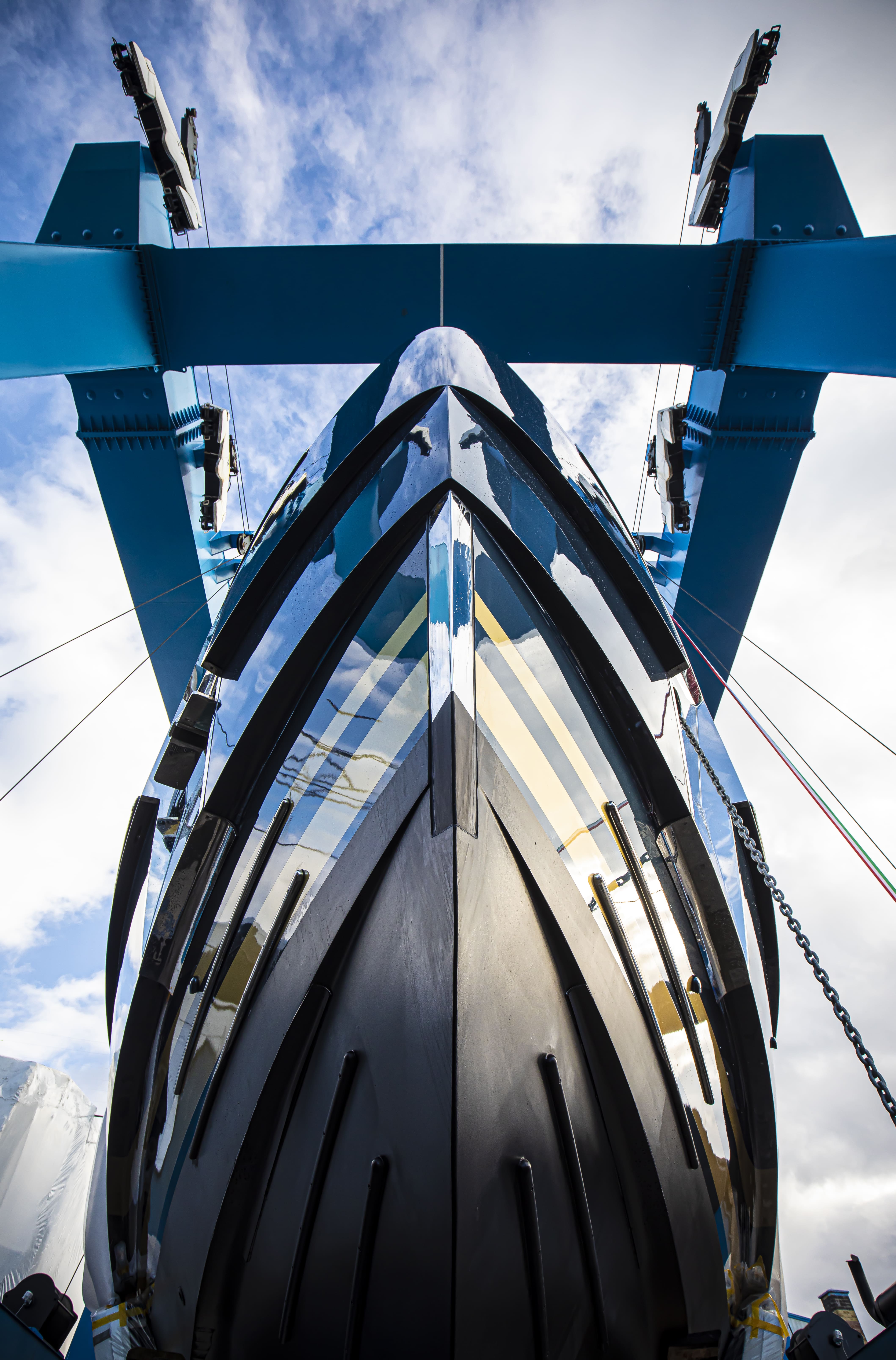 The new Magellano spread across three decks. The design is inspired by the seamless contact with the sea, from the infinity terrace to the generous terrace on the upper deck for socializing and enjoying the pleasure of cruising in the open air. The huge windows – over 70 sq. m of glazed surfaces – also ensure uninterrupted visual continuity between the interior spaces and the surrounding natural environment.
The second-generation Dual Mode hull was designed by naval architecture firm P.L.A.N.A. on a joint basis with the Azimut Yachts R&D center. It ensures an excellent level of stability, keeping fuel consumption.
The Magellano 30 Metri is designed to be fitted with the Hotel Mode package, which includes 100kWh lithium batteries so that she can stay at anchor with zero emissions for up to four hours during the day and eight hours at night.
In terms of performance the yacht can reach a top speed of 20 knots and cruise at 16 knots.
Azimut Yachts
, founded by Paolo Vitelli in 1969 and part of the Azimut|Benetti Group, offers owners around the world a wide range of motor yachts from 13 to 28 meters in length, organized in six lines (Verve, Atlantis, Magellano, Flybridge, S and Grande).
Credits: Azimut Yachts