Capoforte SQ240i, the first electric model by the Italian brand, will be on display at the next boot Düsseldorf (21-29 January 2023) and will be equipped with the 50kW Molabo ISCAD V50 inboard motor. This happened after quite a success at the most recent Genoa Boat Show (which included winning the Design Innovation Award 2022 in the "Motor boats up to 10m" category).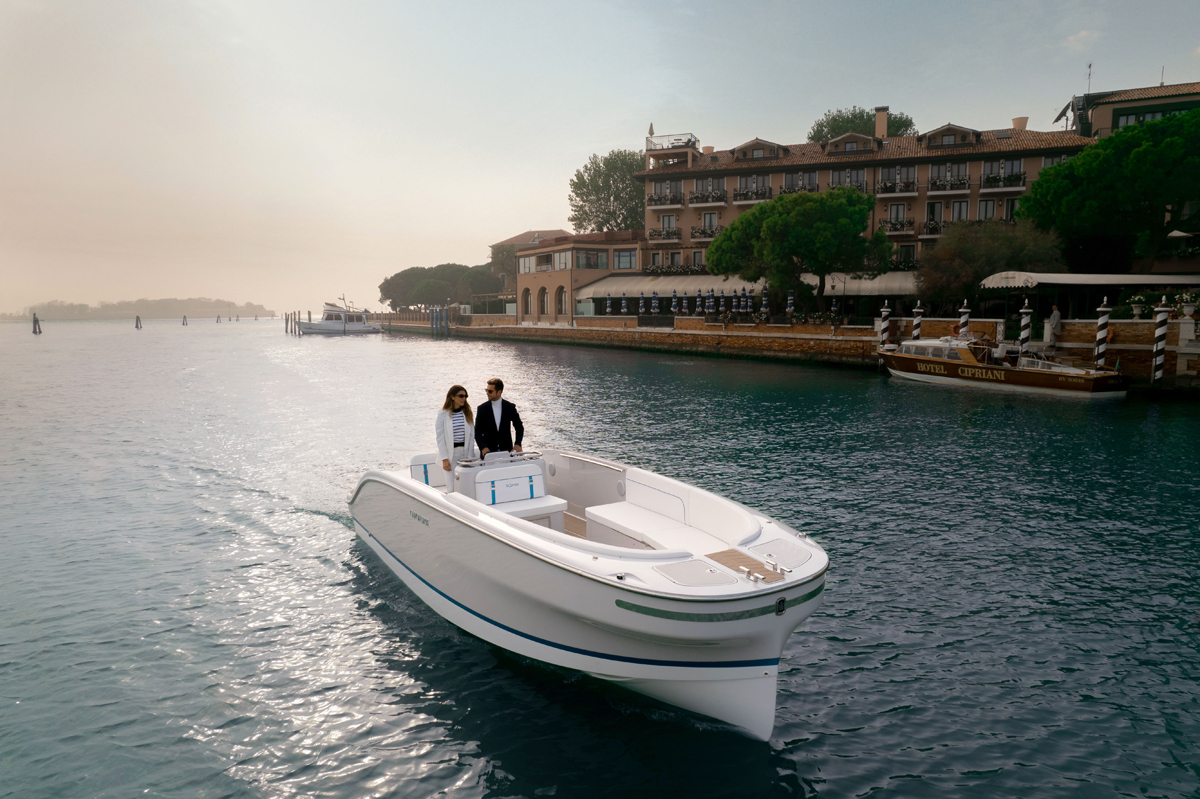 Molabo ISCAD version

With its 7.38 meter length and 2.46 meter width, Capoforte SQ240i can carry up to ten people, thus concentrating a new sailing philosophy in less than eight meters.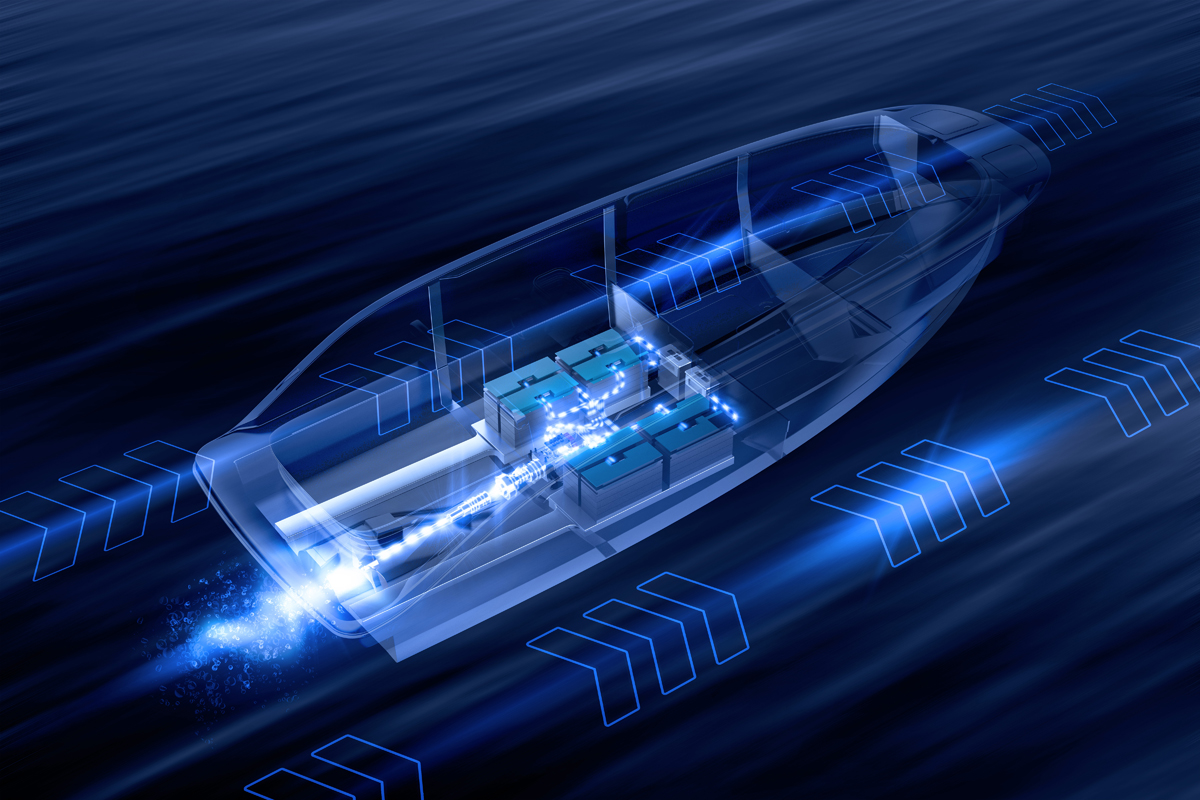 Molabo ISCAD version

For this model, Christian Grande has thought of shapes specially designed for the electric drive. "The lines must not express speed, but must be harmonious, closely linked to a relaxed and relaxing type of navigation," he explained. "Capoforte has also succeeded in interpreting the soul of this owner, who is not looking for speed. From an engineering point of view, a specific type of lamination was chosen, suitably designed to achieve the best performance in terms of efficiency, with this type of propulsion."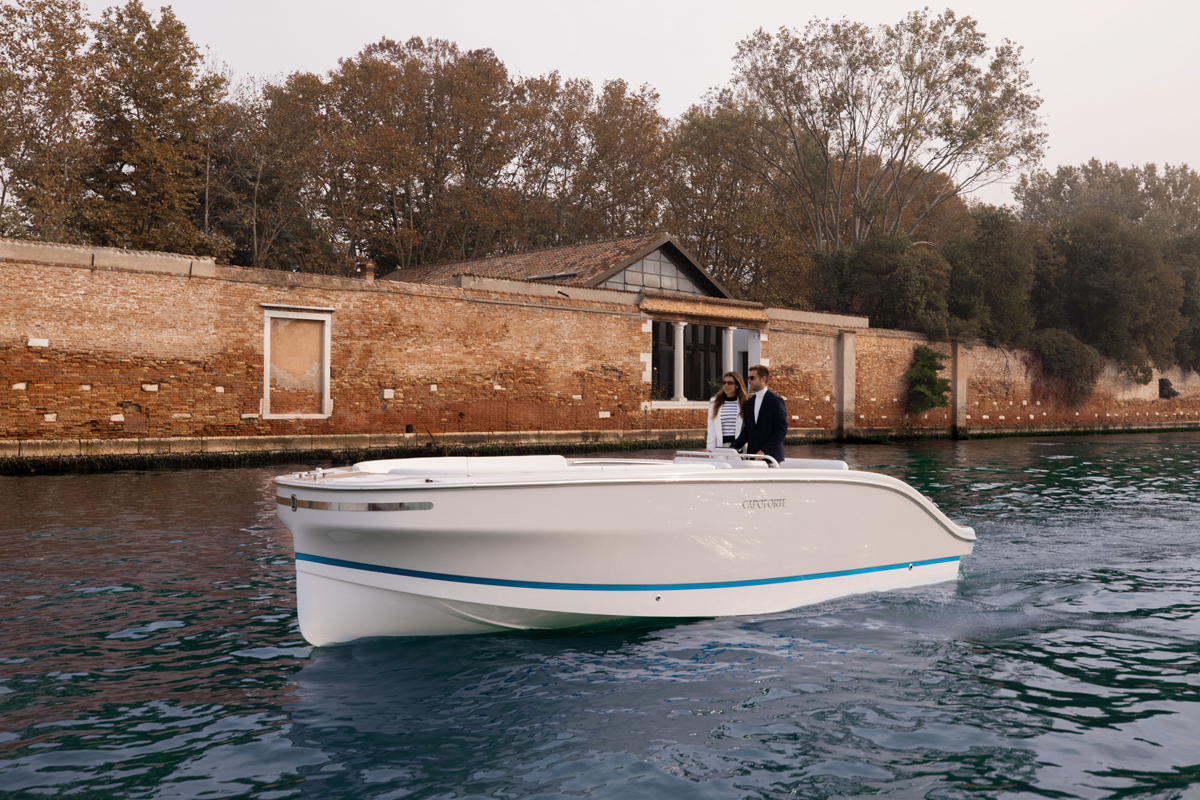 Molabo ISCAD version

The wide, rounded bow permits a deck layout centring around comfort. The entire hull is made with infusion technology. At the second configuration, the entire bow section of the boat is transformed into a full-beam sundeck for maximum comfort
The central console makes it easy to move about safely. The presence of a large central sundeck at the stern permits full enjoyment of the convenient full-width swim platform.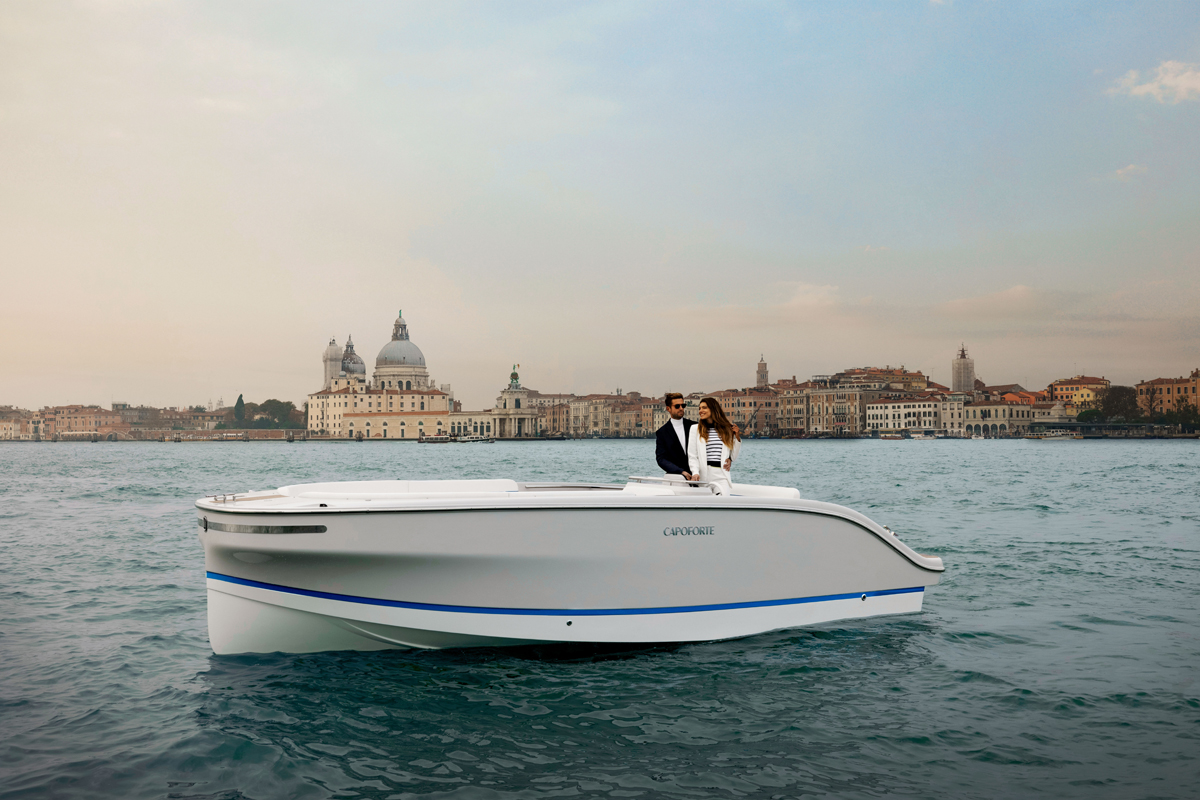 Molabo ISCAD version

The model on display at Boot 2023 has a Molabo ISCAD V50 electric motor, a 50kW straight-shaft inboard motor, which weighs only 45 kg. Its low voltage components ensure the motor's high performance and efficient use of the battery, thanks also to the development of the synergy between the controller interface and the motor itself.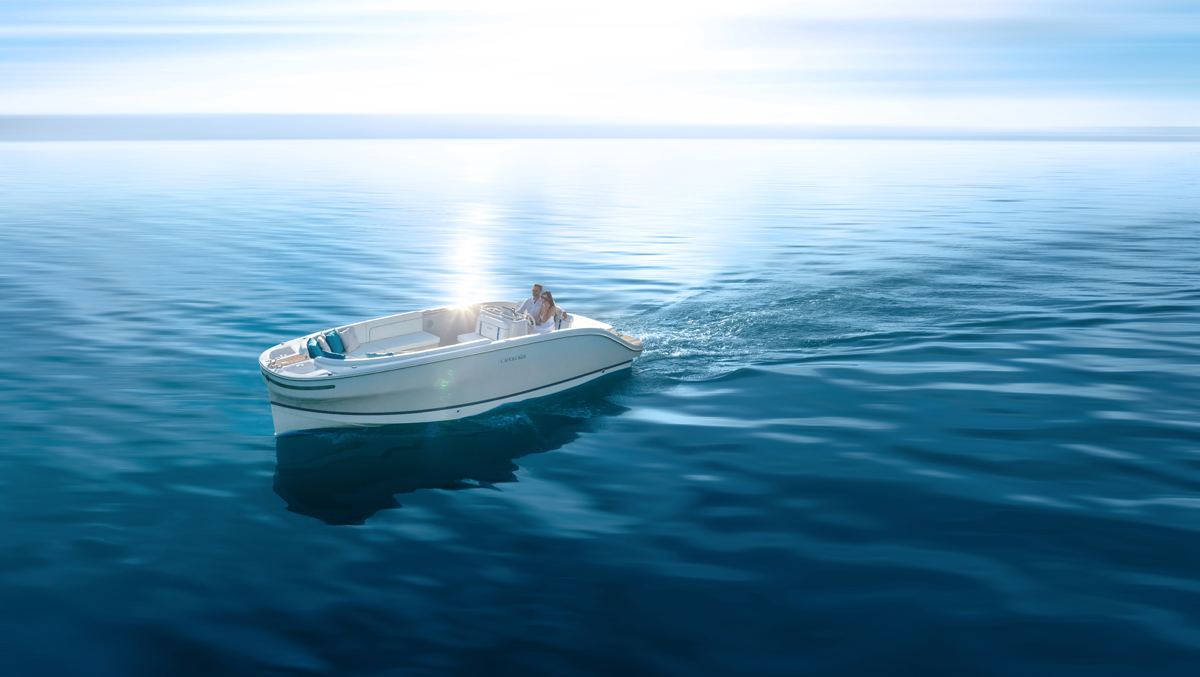 ISCAD combines motor and controller in one unit. This solution is easily integrated on board, reducing wiring and the space required for installation. Integration and maintenance are easy because no high voltage safety measures are required. Low-voltage (48V) components therefore efficiently use the battery's energy, achieving a measured system efficiency of over 95% in optimum operating conditions.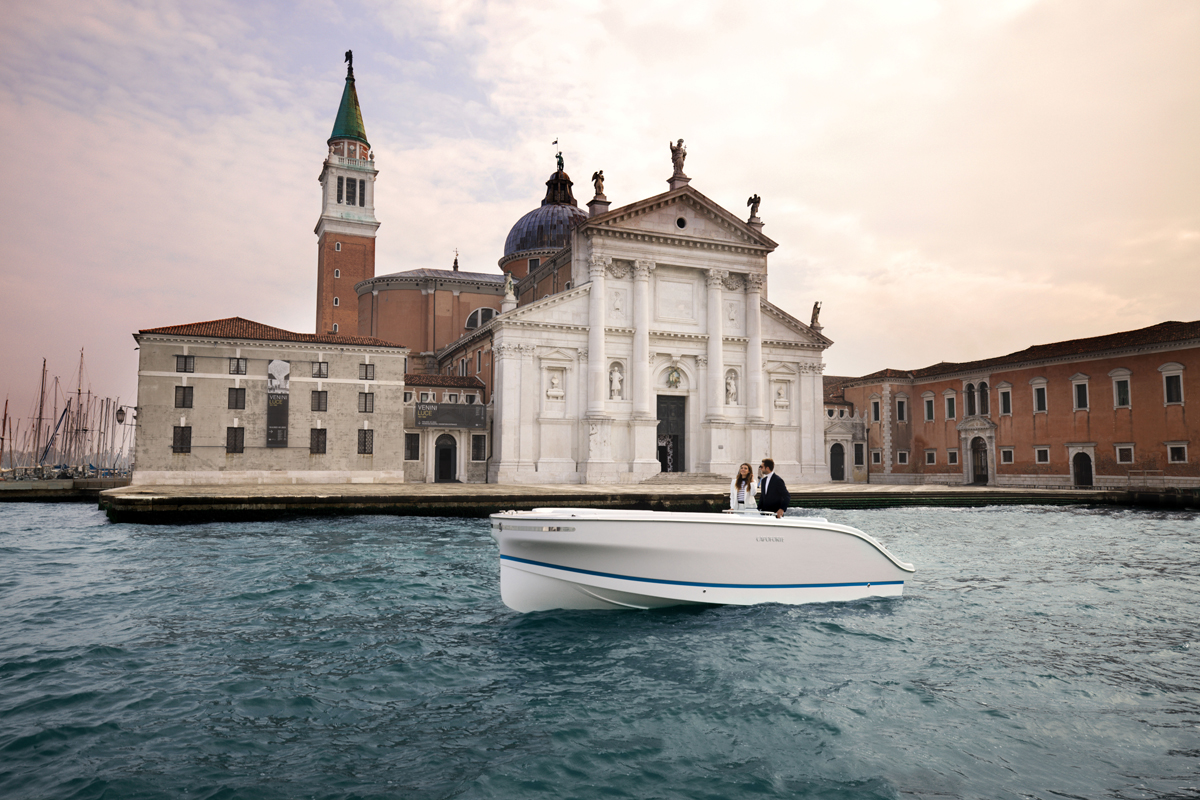 Molabo ISCAD version

Like the first model produced and previewed at the most recent Genoa Boat Show, the Capoforte SQ240i has been designed to house the 3.7kW HARMO Yamaha outboard propulsion system, which is equipped with rim-drive technology for particularly efficient electric propulsion, when compared with a propeller of the same size. It is also a propulsion system that guarantees extremely easy maneuvering, even in limited space.
Capoforte has twenty years of experience in boatbuilding. Over one hundred people work at the building site of Roccelletta di Borgia, close to Catanzaro. The yards extend to a production area of 19,500 sq. m, of which 9,500 covered.
Credits: Capoforte