The first B.Now 50M with the
Oasis Deck®
was launched yesterday at the Livorno yard. This superyacht is the first steel unit in the family to introduce the Oasis Deck beach area solutions that has rewritten the history of the
Benetti
.
The new model has been built for an experienced owner who was impressed by the style and design of 107m gigayacht Lana and the adventurous Oasis 34M and wanted to replicate the solutions proposed by Benetti in these two models on her own yacht, which has many of the features typically found on much larger custom vessels.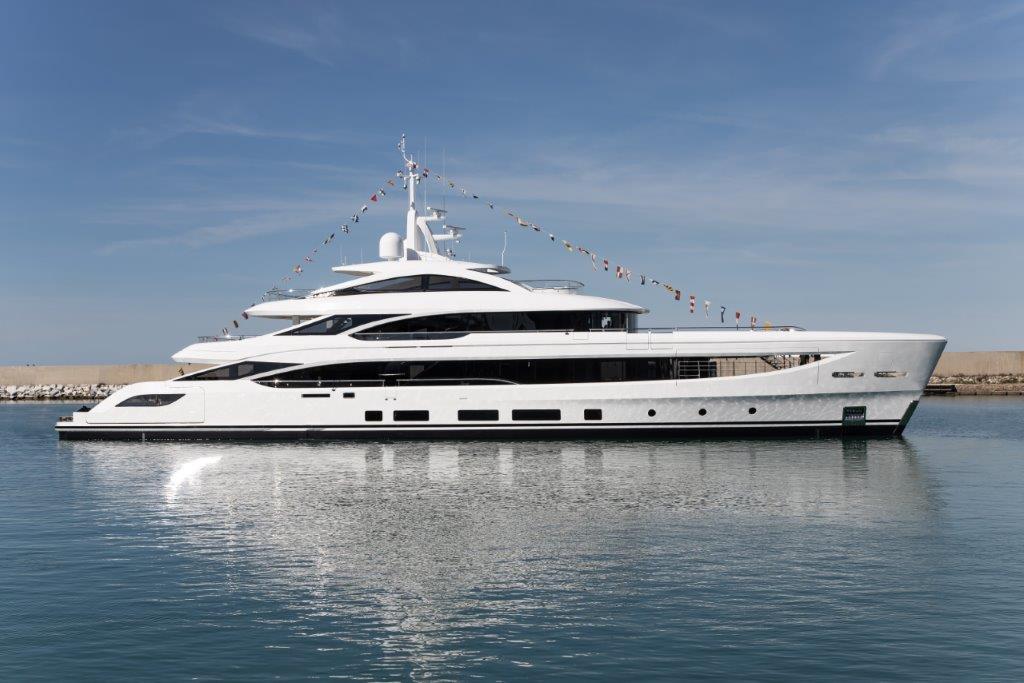 B.Now 50M Oasis Deck® is the first model in the B.Now family to be equipped with the Oasis Deck® solution and precedes the 60-, 67- and 72-meter maxi yachts penned by the visionary RWD. The UK-based firm has developed for this yacht a design to meet the aspirations of a new generation of owners seeking a more convivial and less formal onboard lifestyle, but one that is always in close contact with the water. Hence the absence of bulwarks and ceilings hindering the view out over the water, so that the owner and their guests can enjoy the sensory benefits it brings even when at anchor.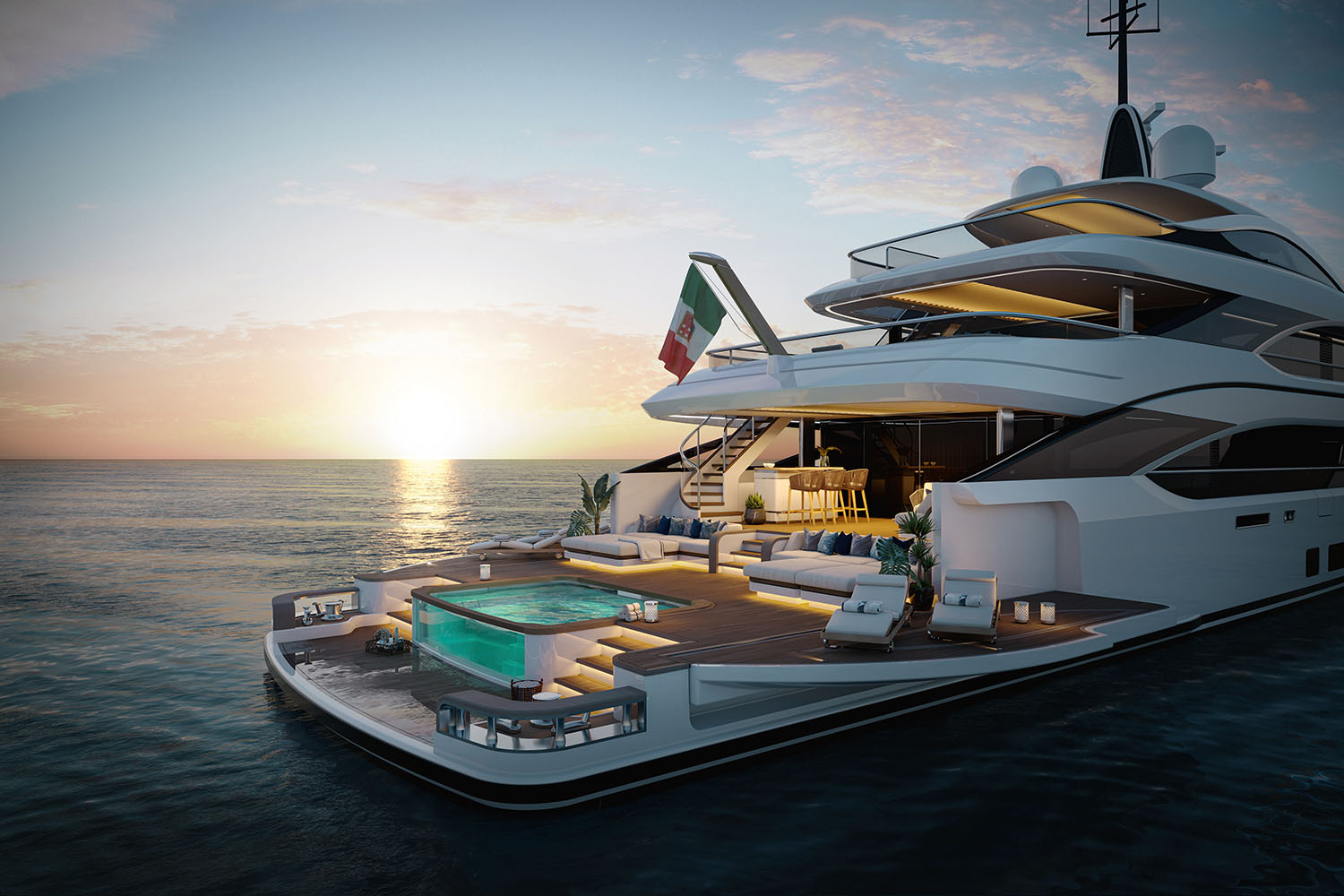 The focus of convivial living on board remains the Oasis Deck®, a feast for the eyes with the de rigueur infinity pool just steps from the water's edge. The right combination of sun and shade means that guests can enjoy this chic private oasis at any time of day, while the even larger space created by opening the platform is ideal as an open-air relaxation area.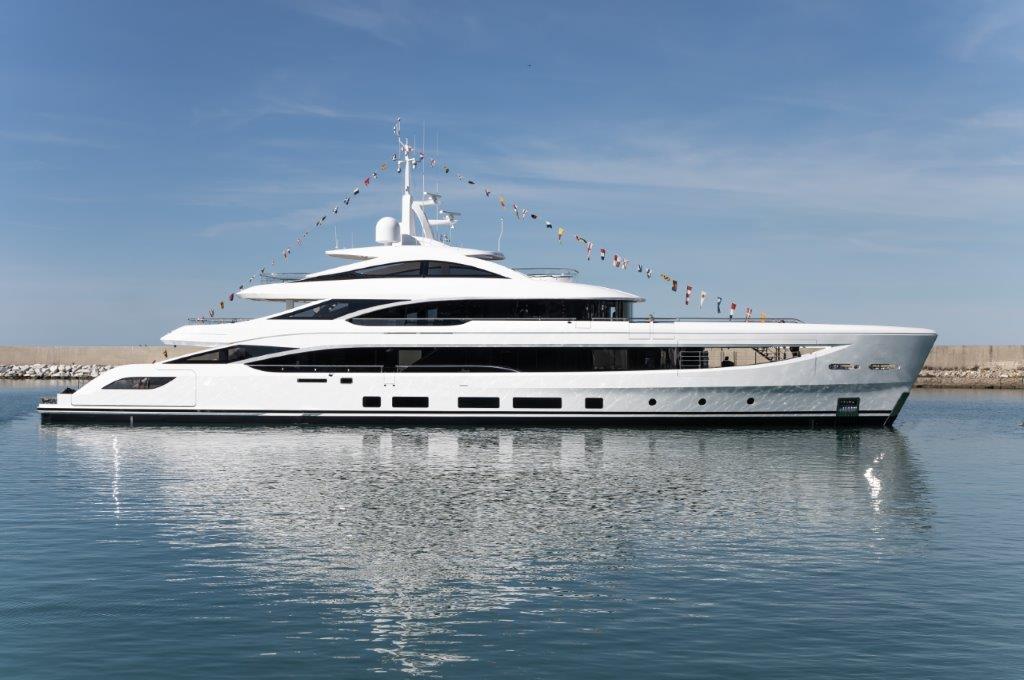 The interior was developed by the Benetti Style Department and worked in close collaboration with the customer's team to bring a timeless elegance to FB605, one that fully reflects the aesthetic sensibility of an owner who wanted to choose all the marble used on board herself. Flooded with light that pours in through the extensive glazing, the various settings feature alternating light and dark colors, establishing a harmonious rhythm underscored by the materials used on the walls, where curly maple wood panels are interspersed with printed leather inserts. The light that plays a central role in the interior design is pointed up by golden elements, Lalique crystal inserts, and custom lamps made from the same onyx used for the tops. Top fashion and design names can also be found on board, such as Armani fabrics on the guest cabin walls and the Hermes sofa and armchair in the lounge on the upper deck.
The other notable features are the ethanol fireplace in the lounge on the upper deck and the gym area on the same deck.
Founded in 1873,
Benetti
is the oldest Italian shipyard specializing in luxury yachts. They design, build and sell composite vessels from 29 to 44m and steel and aluminum boats from 37 to over 100m. Their fleet consists of five categories: Class, Oasis, B.Yond, B.Now and Custom, to meet all the needs of the market, and they belong to the Azimut|Benetti Group, the largest privately owned luxury yachting group in the world.
Credits: Benetti