A huge fire broke out at 9.30 a.m. today in the yards of Ferretti Yacht in Cattolica. A boat that was being worked on in the warehouses about 30 meters long, one of the largest in production, caught fire.
Several teams of the Rimini firefighters intervened on the spot and are still struggling with the flames at 11 even if the fire should be put out within a few hours. From the yacht the flames then spread to some nearby boats.

Cattolica firefighters and carabinieri are still at work on the construction site, where the fire continues to burn. Soon for an estimate of the overall damage, which will certainly be huge, and to establish the causes of the fire. At the moment the most plausible hypothesis seems to be that of a malfunction of an electrical panel. Arpae is also on site for environmental surveys.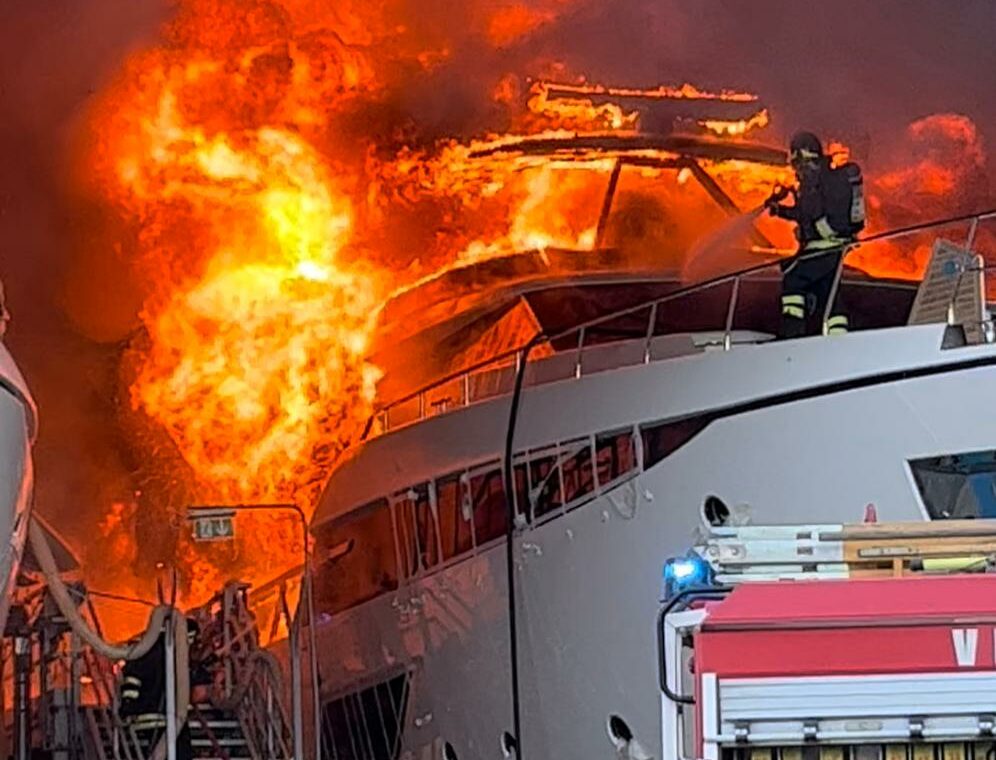 A dozen workers, those closest to the fire, were visited by health personnel for an airway check after inhaling smoke. Fortunately no one was hurt.
The
Ferretti Group
, led by Chief Executive Officer Alberto Galassi, is now one of the world's leaders in the construction and sale of luxury yachts and pleasure vessels, with a unique portfolio of brands:
Ferretti Yachts
,
Riva
, Pershing, Itama, Mochi Craft,
CRN
,
Custom Line
and
Wally
.
Credits: YouTube/Corriere Romagna