Ferretti Group wins the Boat Builder Awards 2020 for its "A Wave of Caring" social campaign. The project has generated significant resources and donations to support the Italian healthcare system, which has been under huge pressure during the pandemic. On December 10, during the online event organised by METSTRADE and the magazine IBI (International Boating Industry), the jury awarded the project in the new "Community Support Initiative" category, recognising the value of the campaign promoted by Ferretti Group to bring support to hospitals.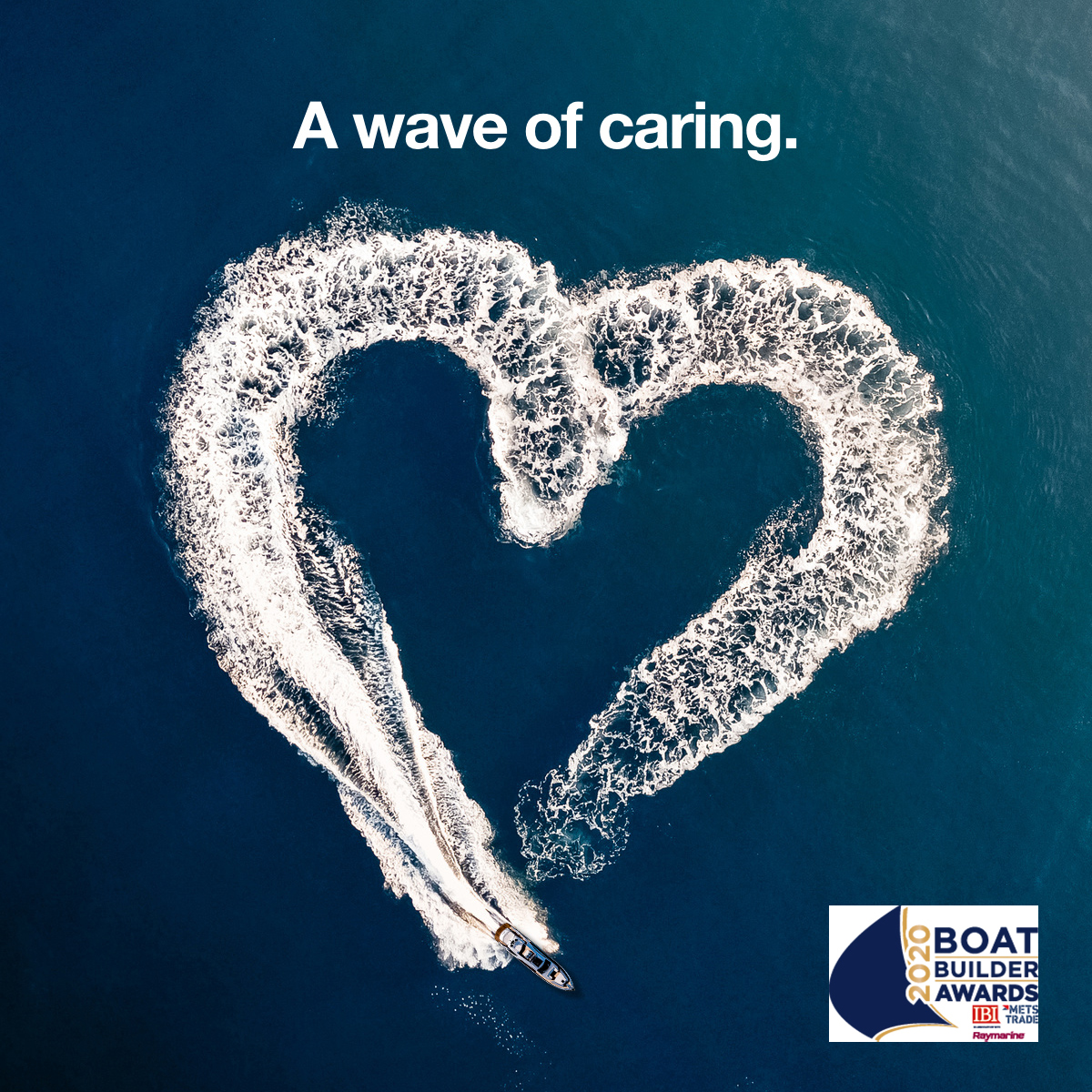 Ferretti Group, additionally to making important donations to all the hospitals in the cities where the group's shipyards are located, also launched the "A Wave of Caring" project on its websites and social channels. The campaign, produced by
creative agency Arachno, featured an image of the wake of a boat drawing a heart, a symbol of solidarity, accompanied by an invitation to donate to hospitals and intensive care units in the Milan, Cattolica, Forlì, Mondolfo, La Spezia, Bergamo, and Ancona areas.
The Italian company was founded in 1968 by Norberto and Alessandro Ferretti. Now the Ferretti Group has a portfolio of exclusive brands: Ferretti Yachts, Riva, Pershing, Itama, Mochi Craft, CRN, Custom Line and Wally.
Credits: Ferretti Group