The
sportfisher Catch
, a rare Feadship build, has undergone a winter refit at the Feadship shipyard in Amsterdam and was recently relaunched. Originally delivered to her first owner in 1984 as
Gallant Lady
and later renamed
Patriot
, the 26.6-meter yacht underwent a significant 15-month refit in Florida in 2005.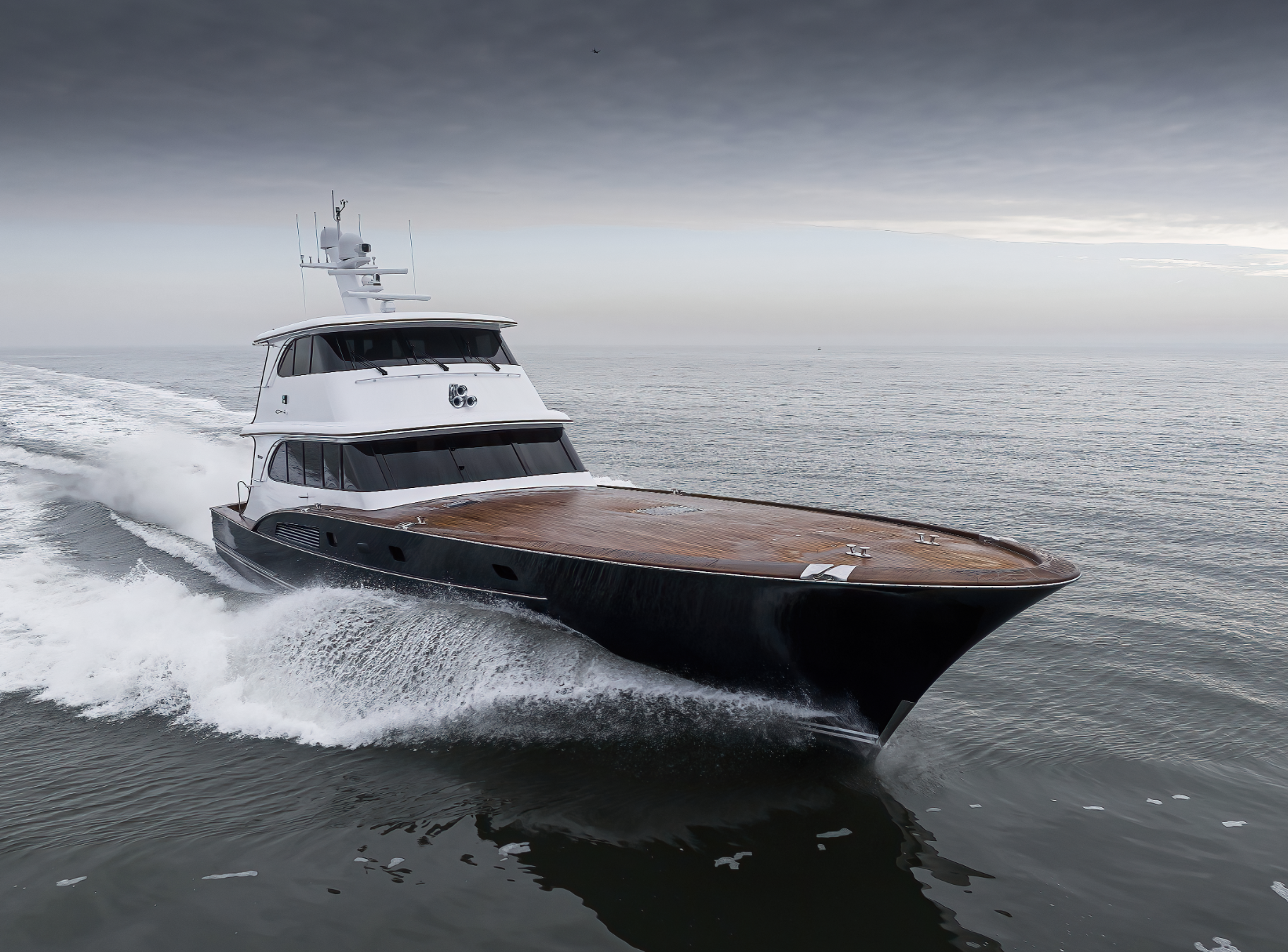 However, her latest refit, while more modest in scope, was equally significant. The new owner, a serial Feadship owner, spared no expense, shipping the yacht across the Atlantic back to where she was built four decades ago to ensure her authenticity as a Feadship.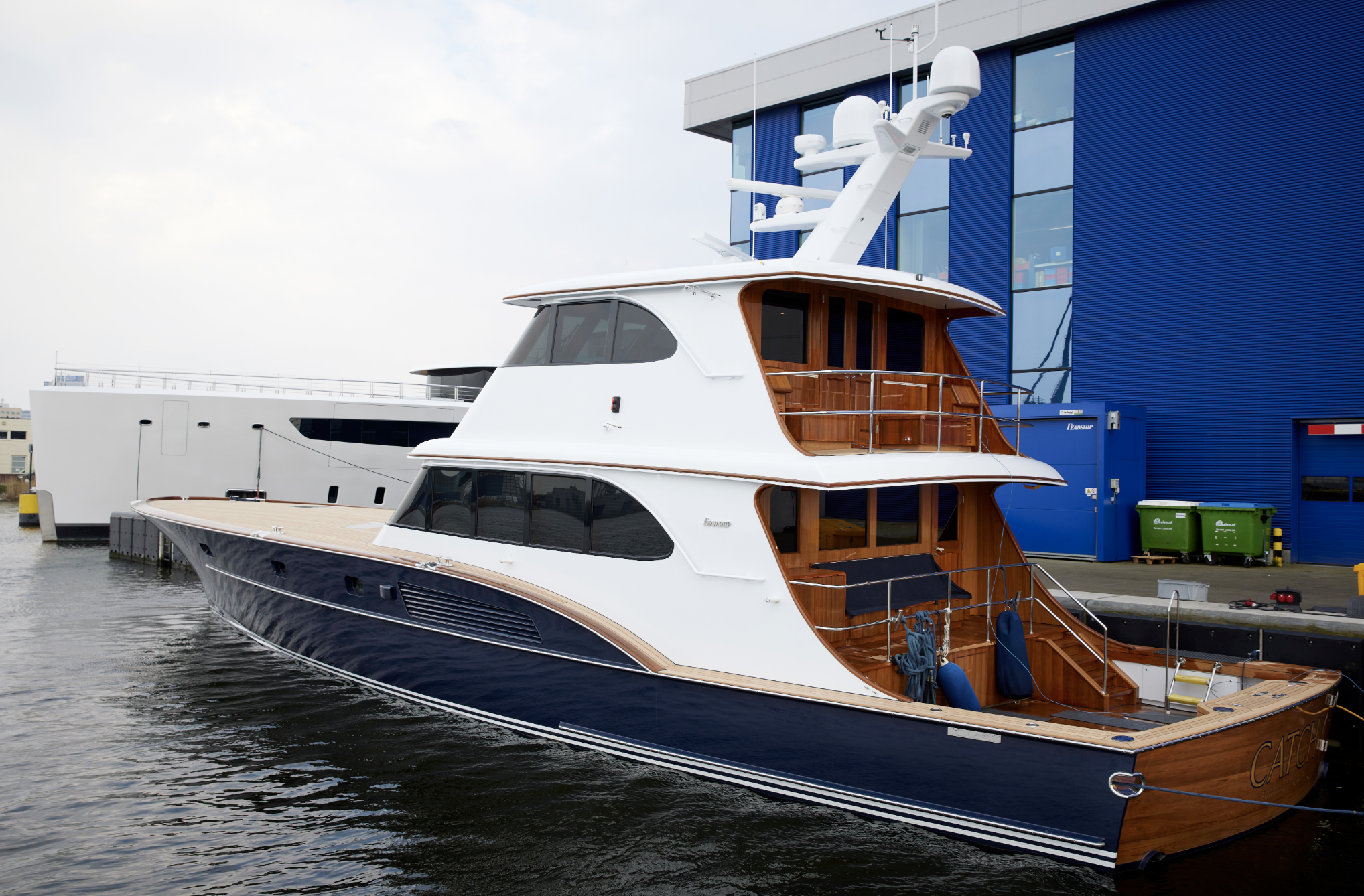 Upon her arrival in July 2022, Catch did not have a definitive work list, but a plan was developed after the owner and his team visited the shipyard. The refit included a full repaint, new teak decking on the foredeck and caprail aft, revarnishing of all exterior teak, new veneer on the main deck aft, installation of a sun awning to create a lounging area, numerous interior upgrades, technical maintenance, and upgrading of the LED lighting system. Additionally, a new crew cabin was created by removing the crane and using space taken up by the owner's old wardrobe.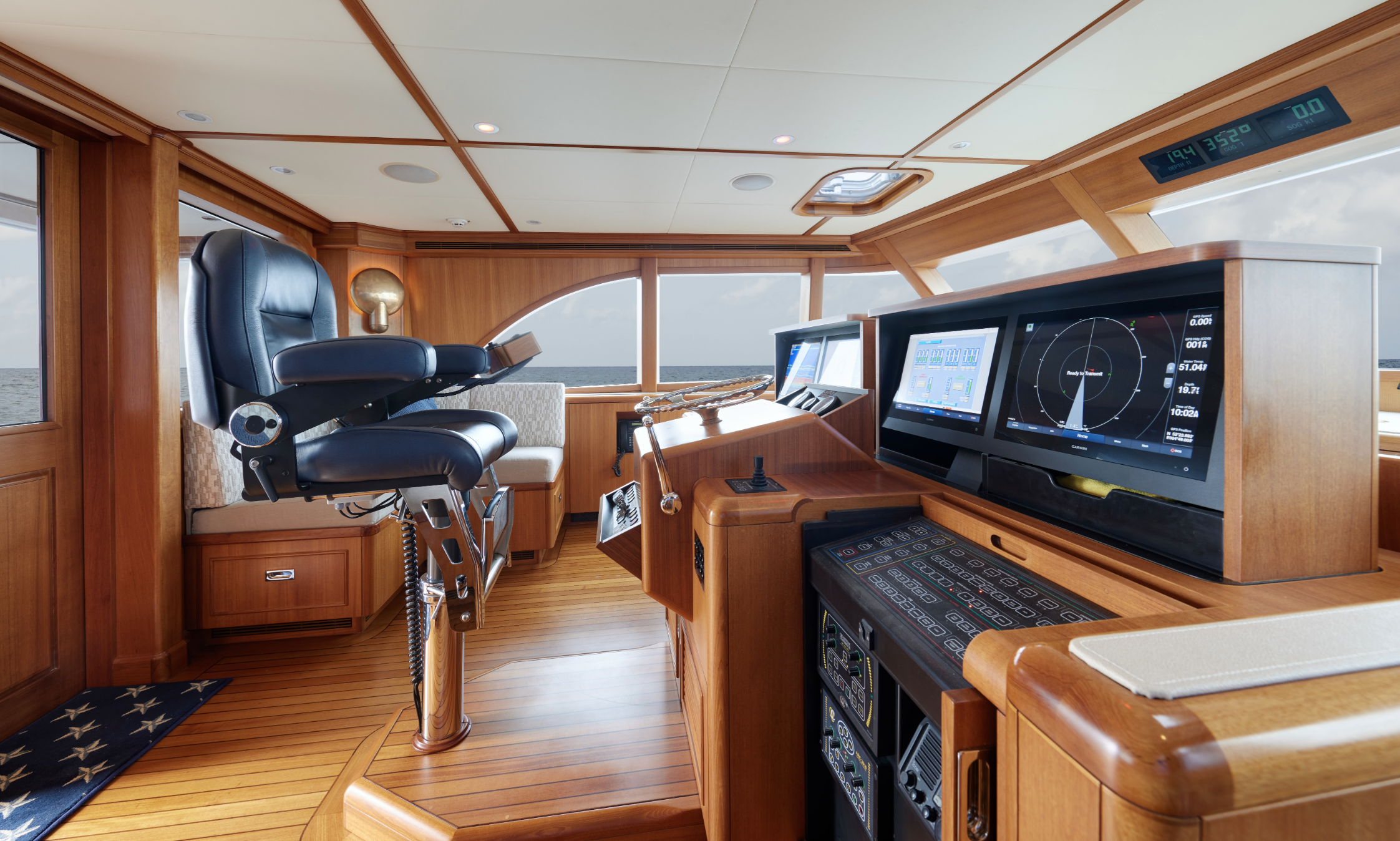 Directed by MCM's Peter Wilson and designer Adam Voorhees, the refit was a pleasant experience for all parties involved. Catch will soon be transported to the US before the end of the month.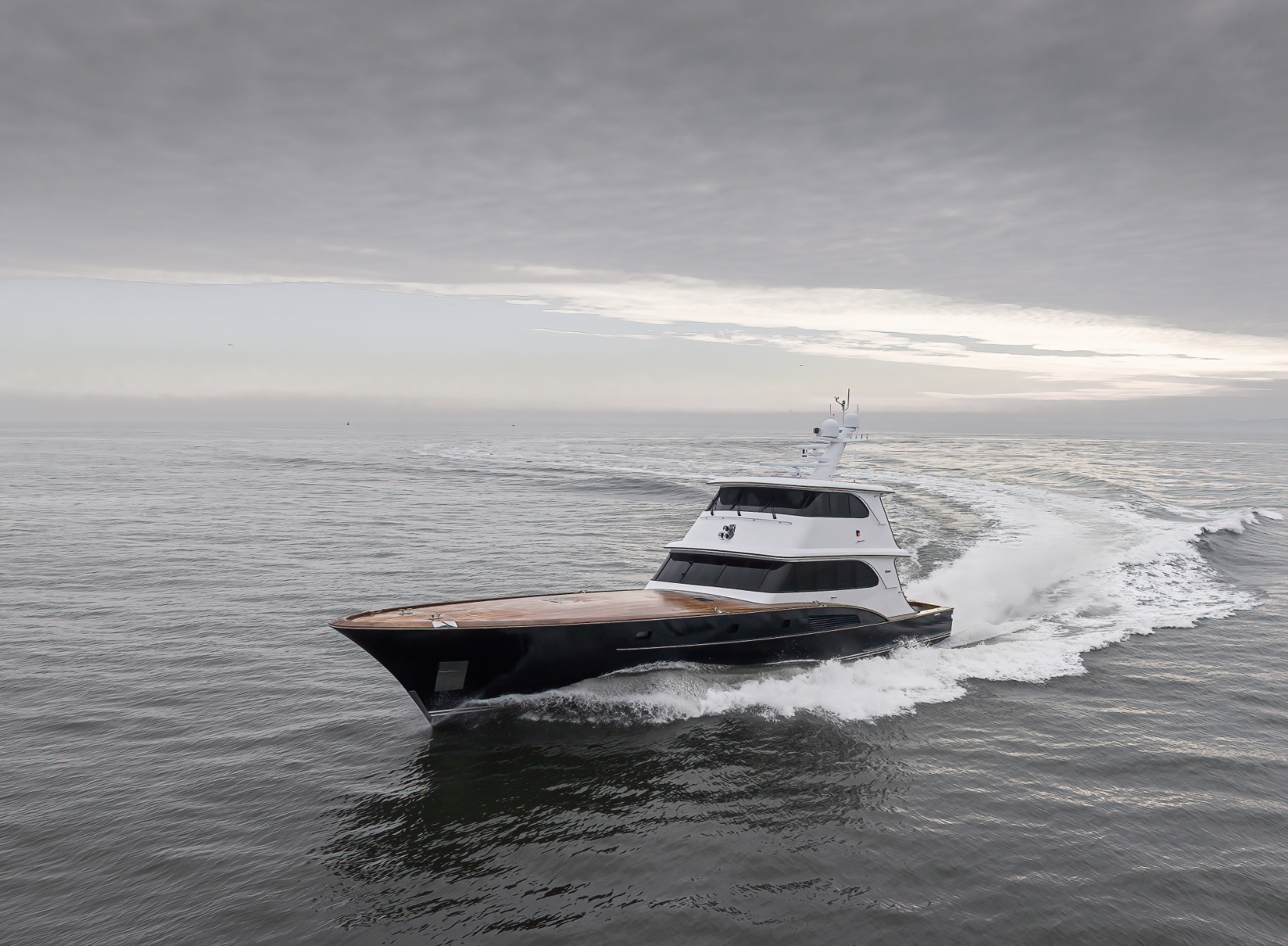 "Acquired by a serial Feadship owner last year, the yacht was in excellent condition at the time of sale, but he was determined to bring her back to the Netherlands to ensure his Feadship remains a Feadship. We were actually full when the owner contacted us, but we're always proud when long-term clients bring their yachts back to us for refit work, so we adjusted our schedules and Catch is now back in the water," says Pier Posthuma de Boer, director of Feadship Refit and Services.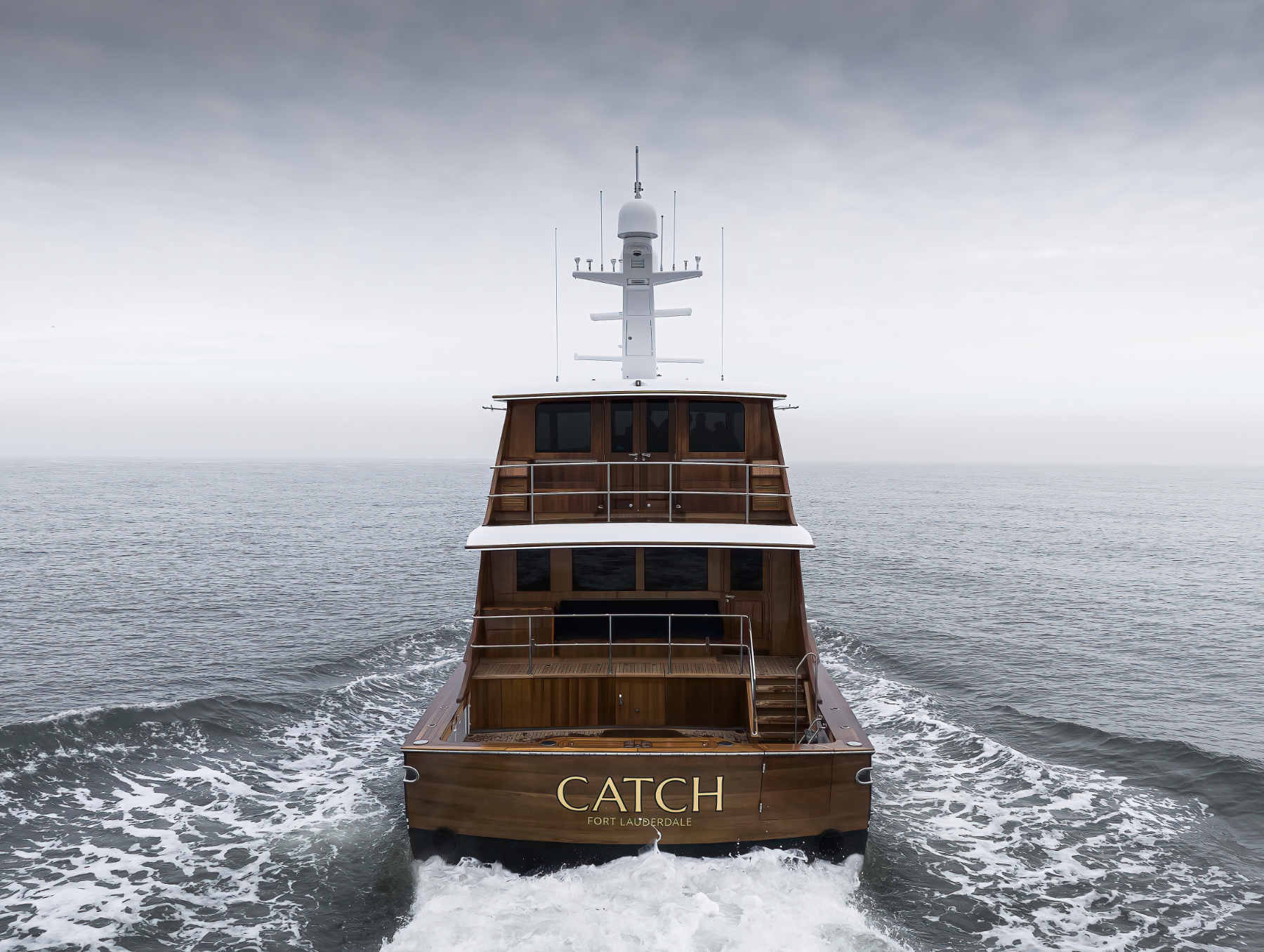 Feadship
was formed as a group in 1949 as a marketing partnership between six Dutch shipyards, de Vries Lentch, Van de Stadt, Witsen & Vis, Akerboom, De Vries Scheepsbouw and Van Lent Shipyard, and De Voogt Naval Architects. Feadship is well-known as one of the Netherlands' most elite yacht builders and delivers superyachts from 50–100+ meters in length.
Credits: Feadship