Feadship has recently completed a 10-month refit of the 57.6 m superyacht W at its home base in the Netherlands. Originally launched as Larisa, the vessel was built by Feadship in 2013. Additionally to her new upgrades and modifications, W got a new metallic silver hull, giving her a modern touch despite the classic contemporary Feadship.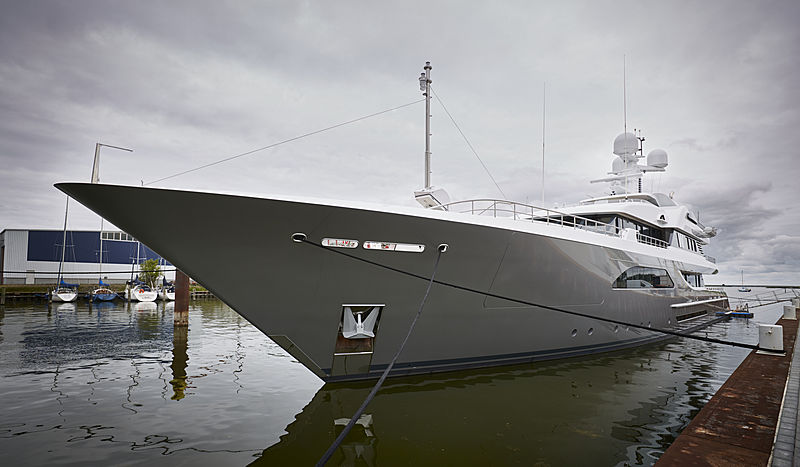 Her delighted owner commented:
After buying W in 2019 I set out to not only refit my newly acquired Feadship to my specific requirements but to also renew her in every possible respect while ensuring that she remained 100% a Feadship. Owning a Feadship gives one an enormous sense of pride and I am convinced that the only way to retain full Feadship pedigree is to access the formidable talents and capabilities of the entire Feadship organization. It was wonderful to be able to bring her back to the Netherlands and know that she would be upgraded by many of the same people that actually created her seven years ago. No one in the world knows a Feadship like the people that actually built her and that shows in the exceptional results of this refit project.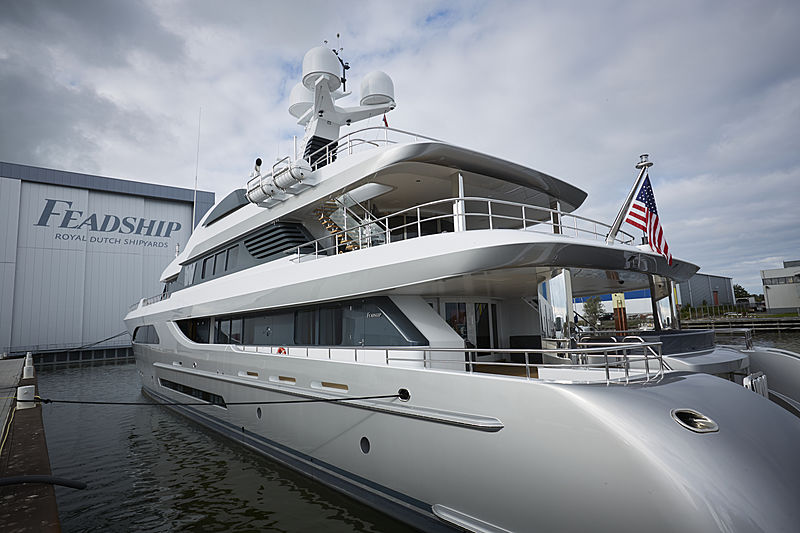 The refit included placing a larger Jacuzzi on the sun deck. W's four-cabin layout was increased from four to six. This change allows four more guests to enjoy the stay on board and increase the total POB capacity with a crew from 22 to 26.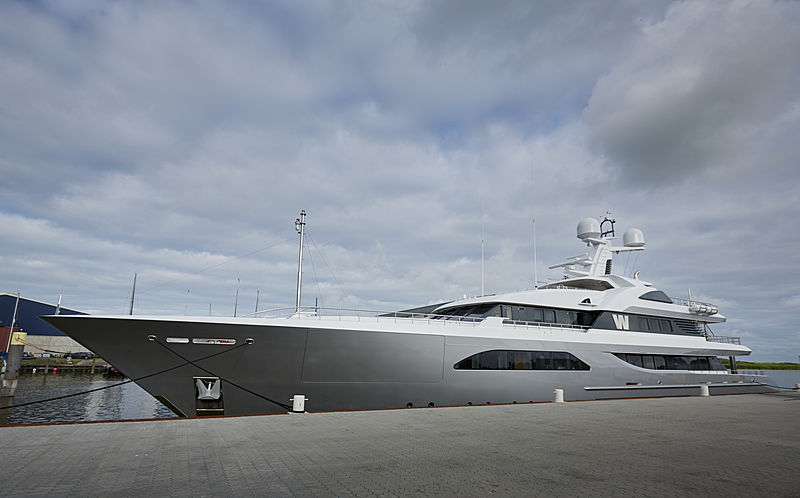 Her luxurious interior designed by Bannenberg & Rowell in 2013 has been largely retained, complemented by little personal changes made by the owner together with Fort Lauderdale-based A La Mer, Inc.
Speaking about the technical front, the wheelhouse has been upgraded with all-new screens. The onboard lighting has been switched from halogen to LEDs. Also, the AV and IT systems have been renewed. W is powered by MTU engines giving her a maximum speed of 15,5 knots and a cruising speed of 13,5 knots. Both MTU engines have been overhauled while a new sewage treatment plant was installed.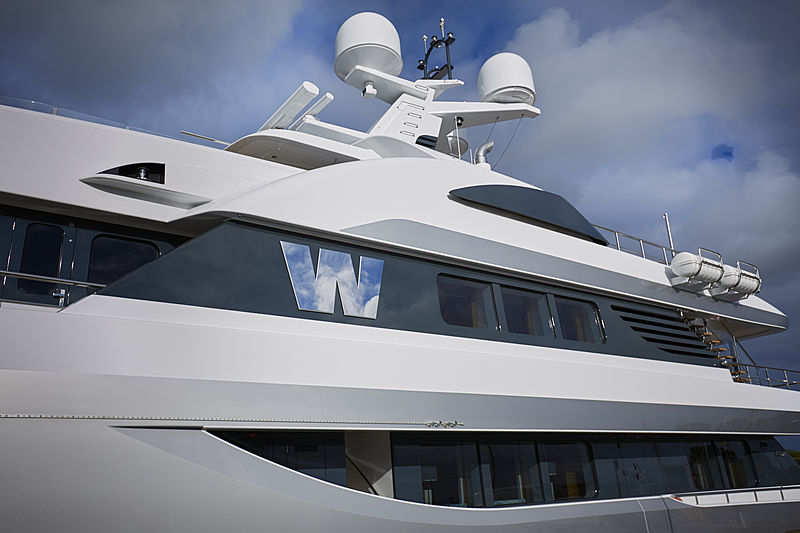 Hans van der Wiel, project manager, explained:
The owner and his team are very pleased with the final result. They asked for a wide array of additional activities to be carried out once the project was underway, confident that this would be money well spent. And the owner is delighted that the end result does not look like a refit – you really would feel that W was built this way in the first place.
As W now gets ready to embark on a new season of adventures, she will also be awarded the Feadship Authenticity Certificate.