We've all heard about the marvellous trips we can take on charter yachts, but what can families do together on a yacht holiday? Here's a small guide for some excellent charter choices based on Burgess' expertise.
Trying out new watersports or taking in the magnificence of the natural world, both above and below the surface, is always a great idea!
Snorkelling
Snorkelling is a popular pastime with guests on many charter yachts because it can be enjoyed by the whole family, with relatively little skill required. Especially when on
Attitude
. She's a great base for a snorkel safari, as she has a relatively shallow draft that can take you close to the best snorkelling spots, where you can dive straight off the swim platform to explore a nearby reef.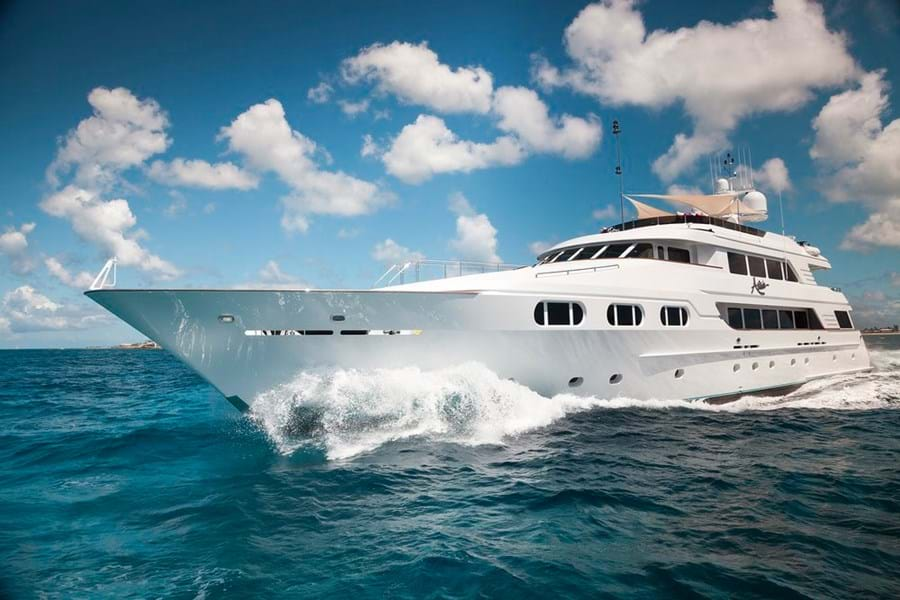 Waterslides
Inflatable waterslides are a really popular feature of many charter yachts today, as they offer a thrilling activity straight from the top deck of your yacht that children love. Waterslides are child friendly, safe and fun – and make fantastic shots for social media.
Titania has a 13m waterslide and is always a favourite that guests come back to time and again for entertainment.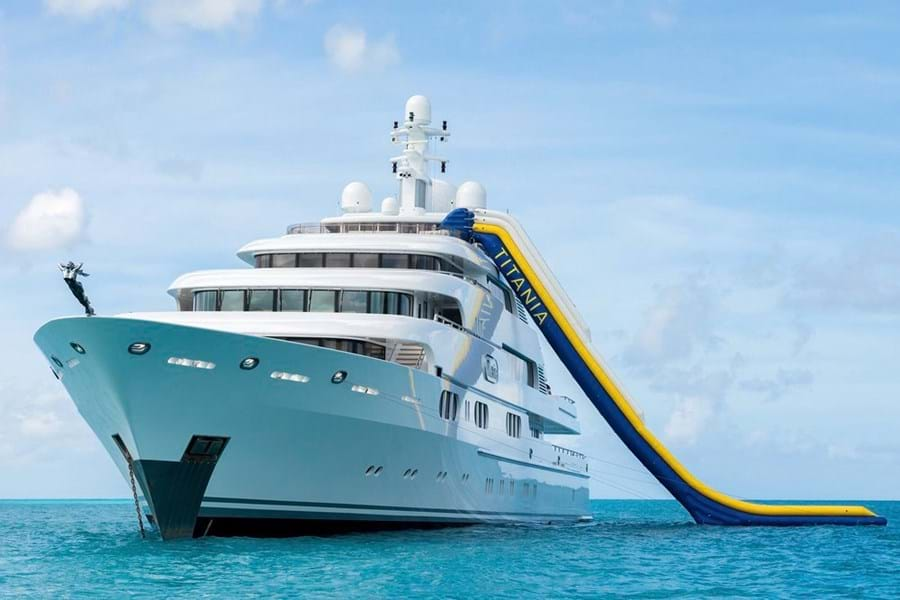 Kayaking
Kayaking provides a relaxing watersports experience in a peaceful, motor-free environment. Whether you're heading out for a short solo paddle or bringing everyone along for a half-day's guided expedition, kayaking is a great workout, as well as a chance to get closer to nature.
Latitude
can visit remote areas and provide the most breathtaking kayaking experiences. In the right surroundings, kayaking can feel like you are stepping into your own private National Geographic documentary.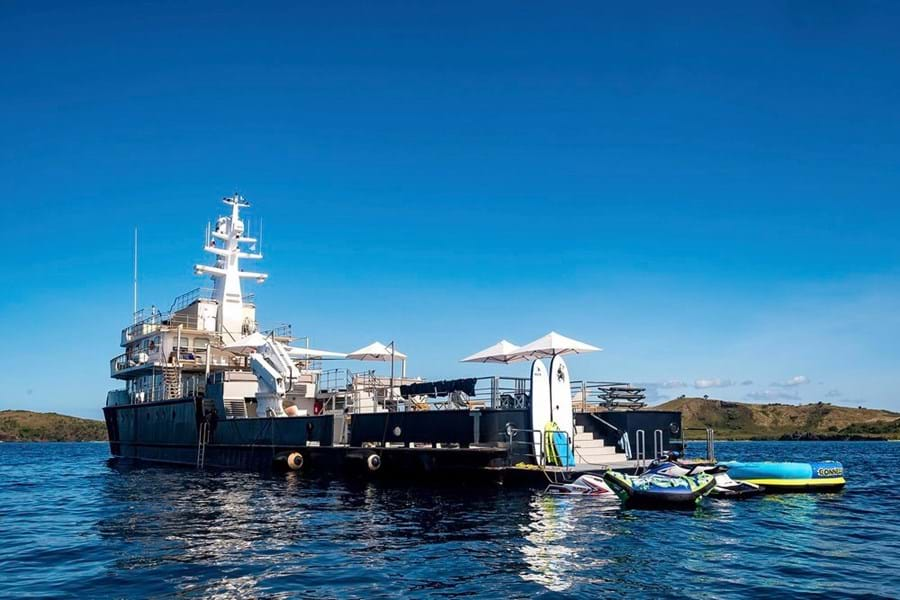 Scuba diving
There's no feeling on earth like the harmony of scuba diving in pristine waters teeming with sea life, and with a charter yacht you can gain access to the kinds of dive sites that are rarely visited by others. Whether you base your entire family vacation around scuba diving, or see it as an added bonus, there is a wealth of choice available when it comes to luxury yacht charters.
The spacious and luxurious Hemisphere catamaran has two diving instructors in its crew and is certified as a PADI dive training centre.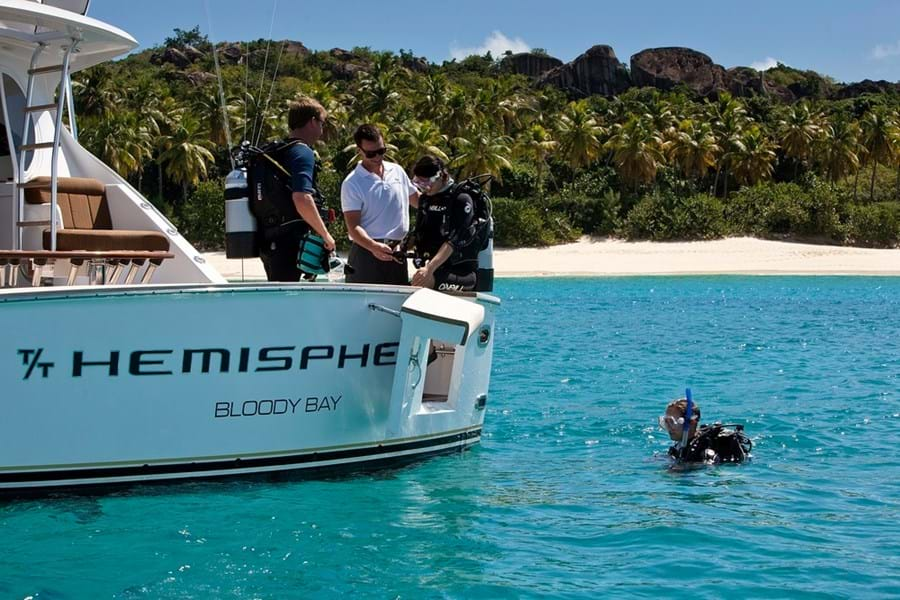 Aquapark
Excellence
has an aquapark on board, so why not challenge the whole family to a race on board a giant, floating aquapark to see who earns the title 'champion of the seas'? The crew will be sure to keep things fun, as well as safe by providing life jackets for everyone.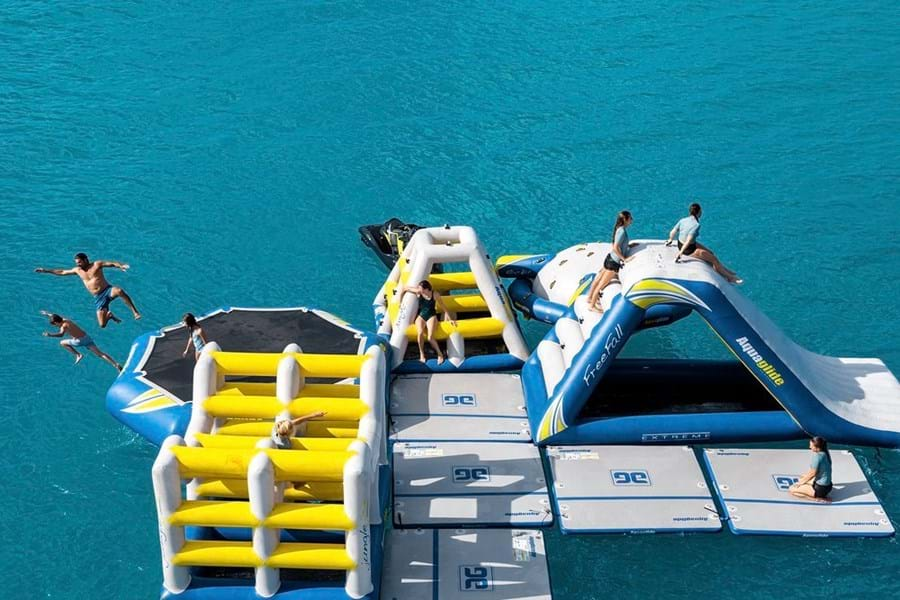 Trampoline
As an extension of your Aquapark or as a standalone feature, a trampoline is a safe and fun activity that will keep guests of all generations entertained for hours on end. Not only is it fun, but it's a great workout, too. Practice your aerial skills by flipping and leaping to your heart's content while burning off a particularly indulgent lunch on board.
The elegant
Dream
can be a super-fun superyacht to charter. Included in her large array of watertoys is a water trampoline as well as a giant inflatable slide, an anti-jellyfish pool, surfboards and even a windsurfer, meaning you can go home with a new skill as well as all the amazing memories of your trip.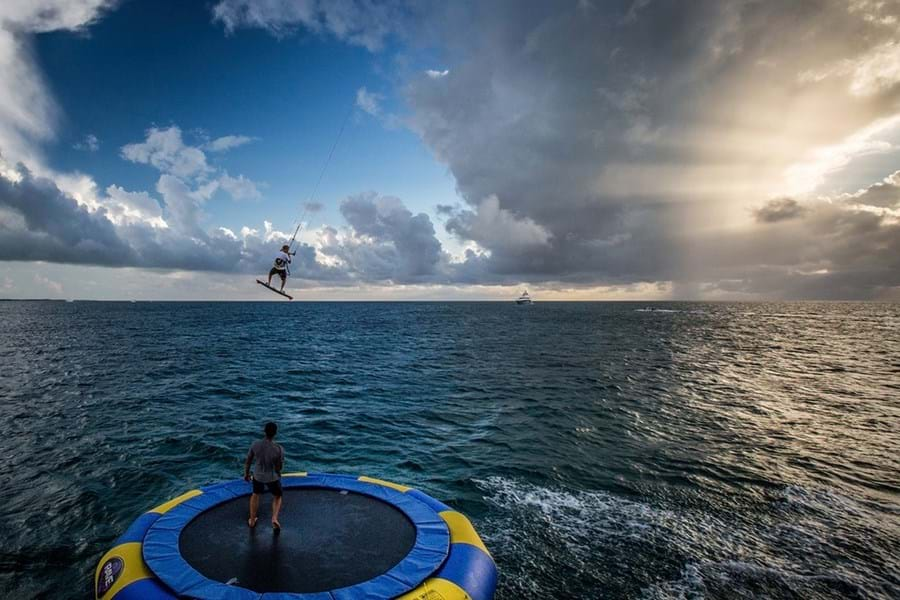 Credits: Burgess