Florida-based design studio Facheris Design has unveiled its latest concept, the Aqueous 120.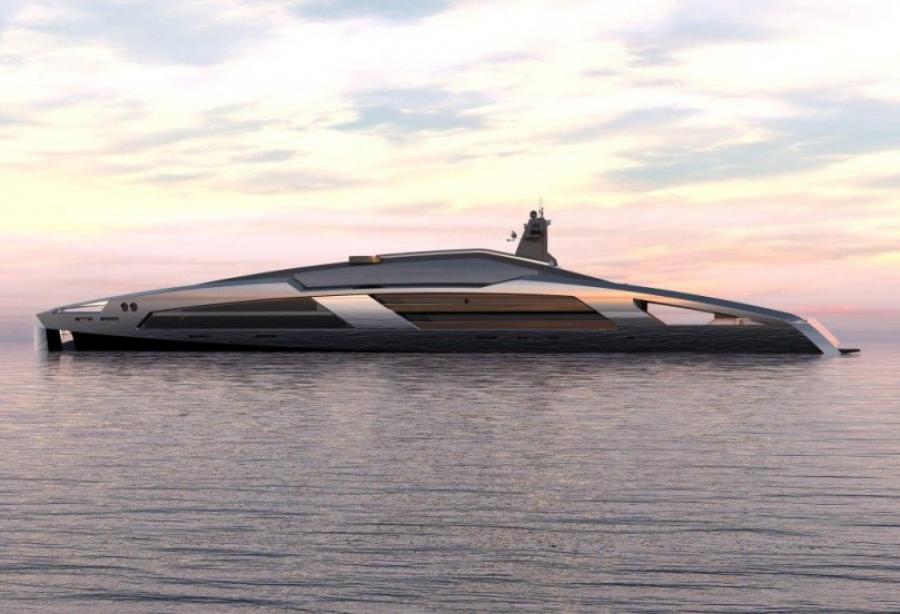 The firm said the process used in the creation of the vessel was the same as used in car design and styling. The result is a dynamic and aggressive silhouette that reveals a uniquely sleek appearance for a yacht of this size.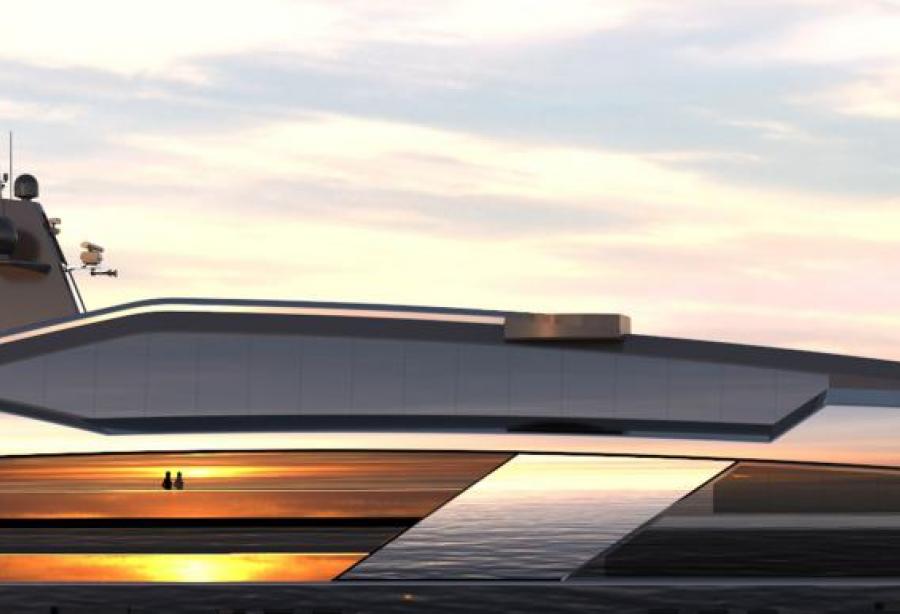 The Aqueous 120m boats an impressive 400 sqm after deck that includes a large infinity pool, a retractable awning covering part of the deck and a double-lounge seat and bar. Stainless steel accents on the outboard finish of the yacht adds an enriching effect to the overall stealth-like appearance of the vessel.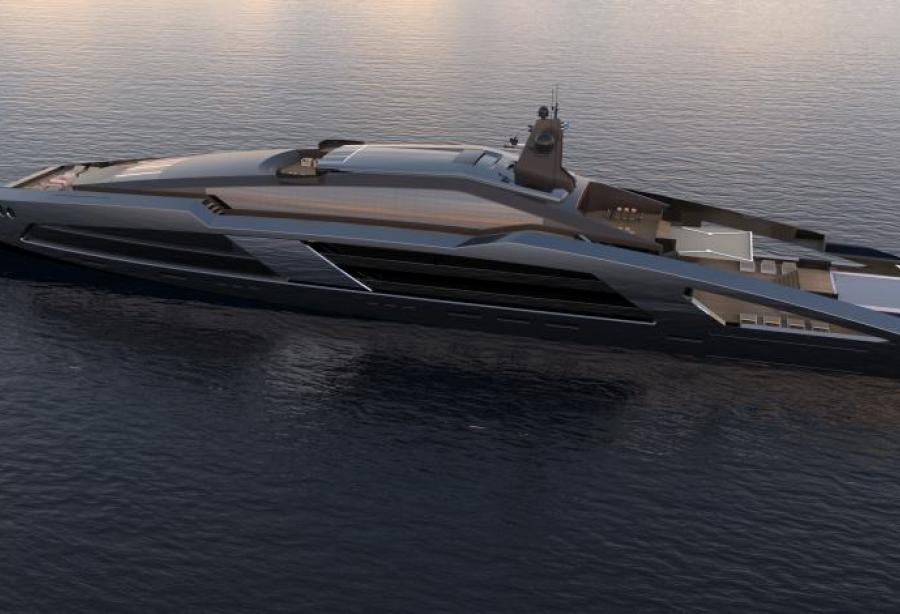 The forward deck features a large sun pad and Jacuzzi. The highlight of the Aqueous 120 is the transformative capacity of the sun pad, which can be turned into a helicopter landing pad. In addition, two 11-metre limo tenders, a jet ski, and a fleet of watersports toys are stored within the hull.