Australian superyacht builder Echo Yachts has announced the successful launch and delivery of its recent new-build, the 46m composite catamaran shadow vessel Charley.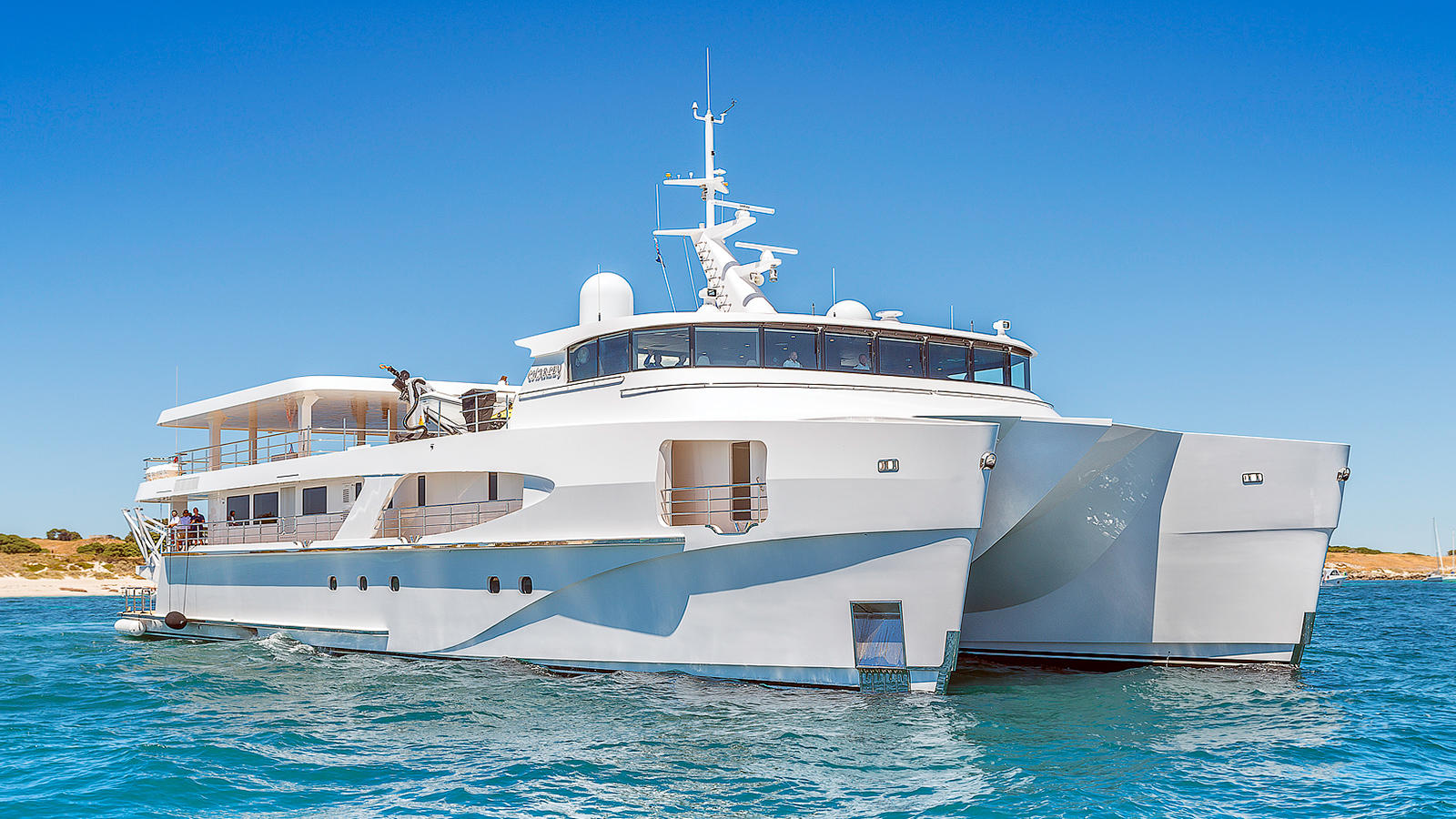 Charley is the largest composite resin infused vessel ever to be built in Australia, with naval architecture performed by LoMocean. One of her most striking features is the large 12m custom carbon fibre tender catamaran with its specially engineered launch and retrieval platform positioned at the stern of the vessel.
Charley also comes equipped with a large helicopter touch & go pad, dive store, decompression chamber and specialist sonar equipment for wreck finding and diving adventures.
The design and construction of Charley took two and a half years from inception to handover and resulted in high standard of finish thanks to the latest 3D design and 5 axis mould cutting and vacuum resin infusion techniques employed by the shipyard.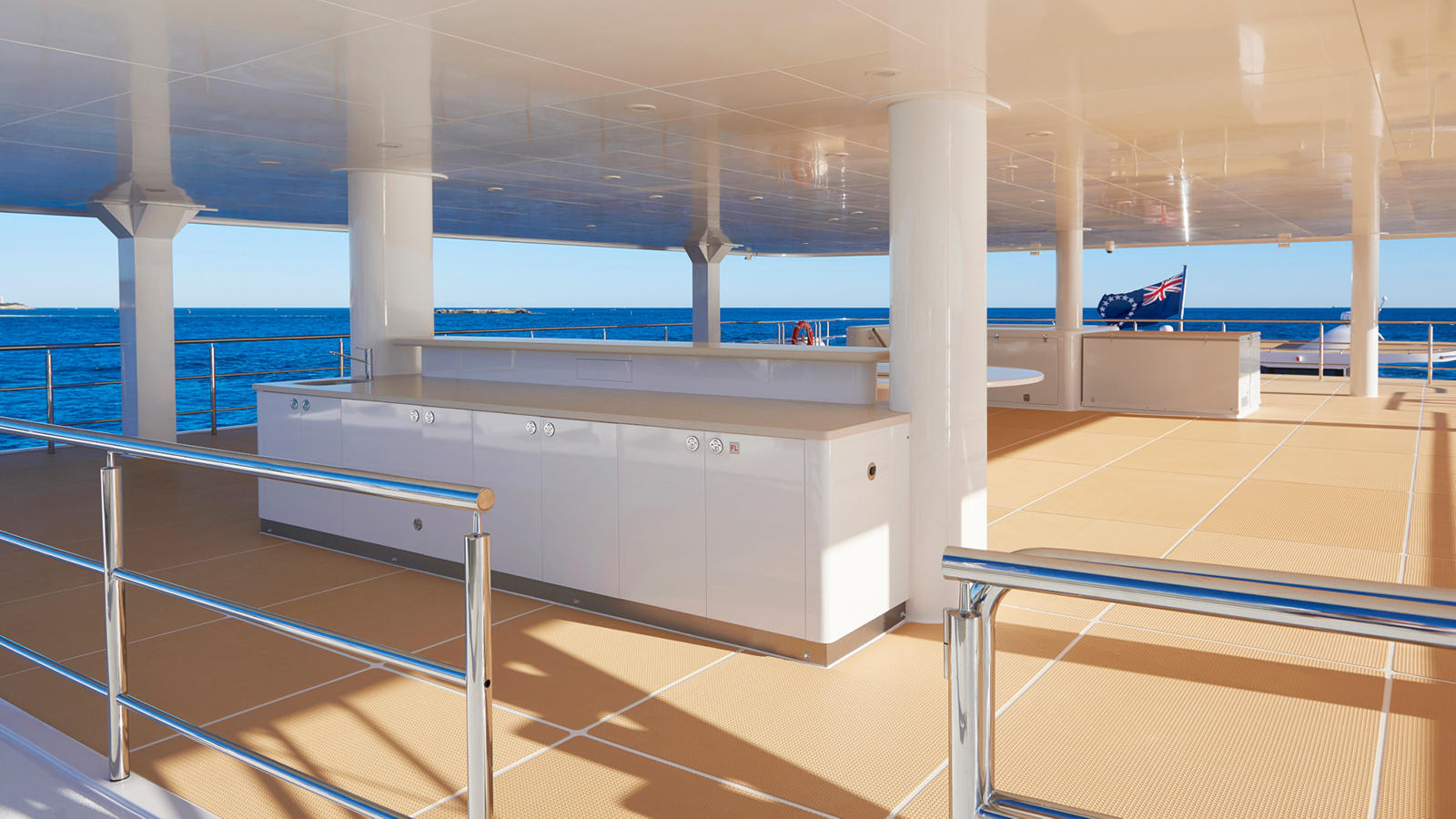 Echo Yachts are currently building the 84m mother ship White Rabbit Golf. White Rabbit Golf will be the largest trimaran superyacht in the world, styled by the renowned yacht designer Sam Sorgiovanni. With a completion date slated for 2018, the 84m trimaran will also achieve the accolades of being the largest superyacht to be built in Australia, the first diesel electric superyacht to be built in Australia and the largest aluminium superyacht in the world.