Turkish shipyard Numarine has announced the sale of 5 yachts from its XP series, bringing the total in the series up to 10. Four of these will be 26-meters in length and one 32-meters.
"These achievements indicate the relevance and popularity of the series" commented Numarine founder Omer Malaz. "We are very pleased that five more international customers will be able to experience what high quality and impeccable Numarine style are."
All built on the same platform with identical layouts, the four 26XP yachts will feature a spacious flybridge, a main salon on the main deck and 4 guest cabins on the lower deck. Interior designs and finishes will be customised to the owner's tastes.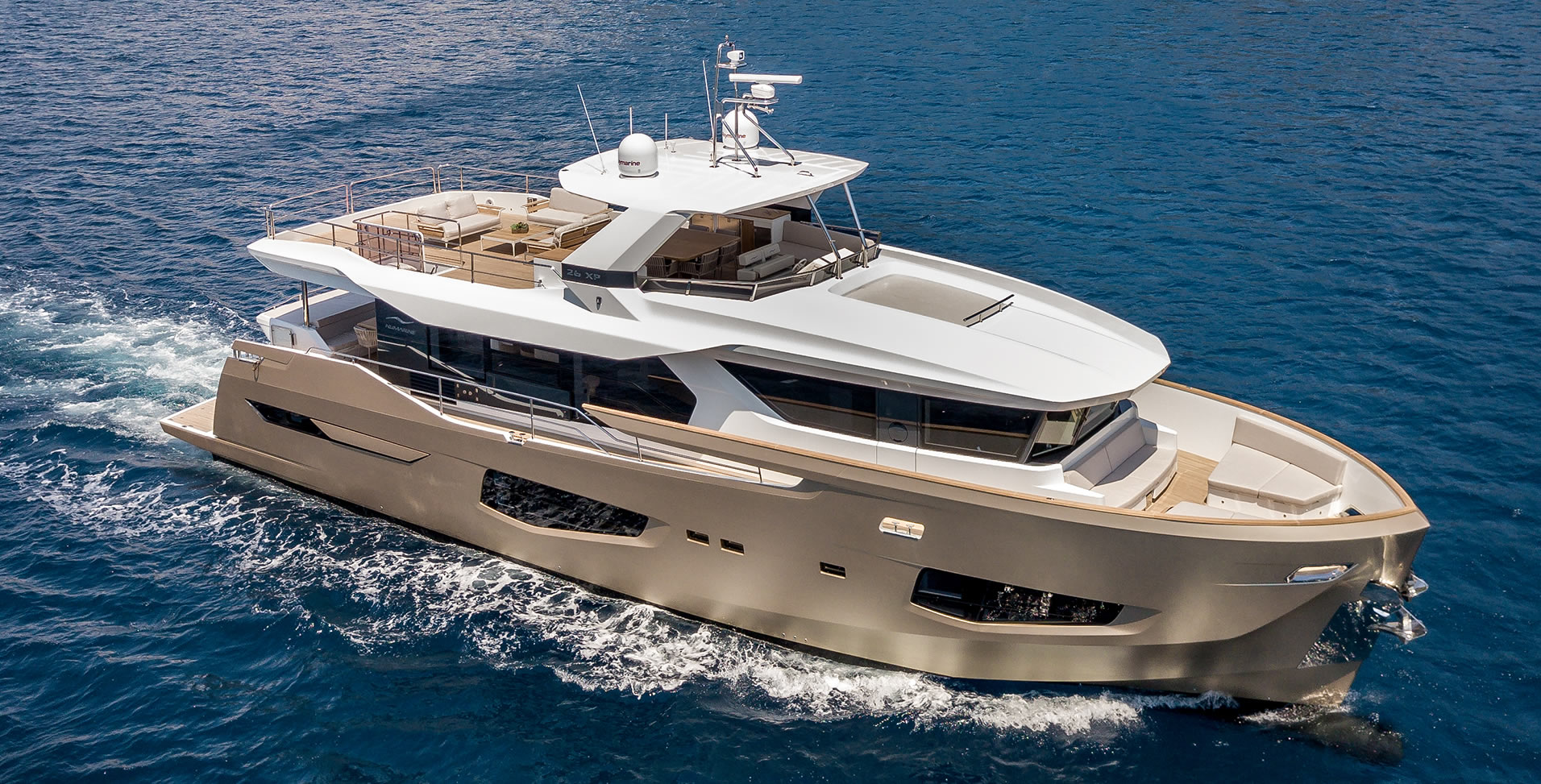 The only substantial difference between the units will be the hulls, with one of them being semi-displacement with MAN engines of 1,200hp each, whilst the remaining ones will be displacement units with engines of 560-800hp each also manufactured by MAN.
The 26XP and 32XP series were both designed by Can Yalman with naval architecture by Umberto Tagliavini. The Numarine 32XP model was being marketed at just under €9.3 million whilst the 26XP was asking just over €3.8 million.